Adi Purdila
اس سیریز کے تعارف میں، ہم نے ایک ویڈیو ویڈیو سٹوڈیو قائم کرنے کی ضرورت ہر چیز کا ایک جائزہ لیا. اس سبق میں، آپ سیکھتے ہیں کہ آپ اپنے اسٹوڈیو کے فرش کو کس طرح دوبارہ رعایت کو کم کرنے اور اپنی آواز کی کیفیت کو بہتر بنانے میں مدد کرسکتے ہیں.
قالین کے ساتھ ریورب کٹائیں

کوئی سخت سطح آواز کی عکاسی کرتا ہے اور گونج کا باعث بنتا ہے. اس کمرے میں میں استعمال کروں گا جو لکڑی کے فرش ہیں، اور لکڑی کی فرشوں کی آواز کی طرح آواز کی علامت ہوتی ہے (کنکریٹ بھی خراب ہے). یہی وجہ ہے کہ ہم منزل کے ساتھ شروع کریں گے. دوسری وجہ کورس کی سہولیات کی ہے: میں پہلے قالین قائم کرنا چاہتا ہوں اور پھر کمرے میں سامان شامل کرنا چاہتا ہوں. جیسا کہ آپ ذیل میں ویڈیو میں مقابلے سے دیکھ سکتے ہیں، قالین کی آواز میں بہت بڑا فرق ہوتا ہے.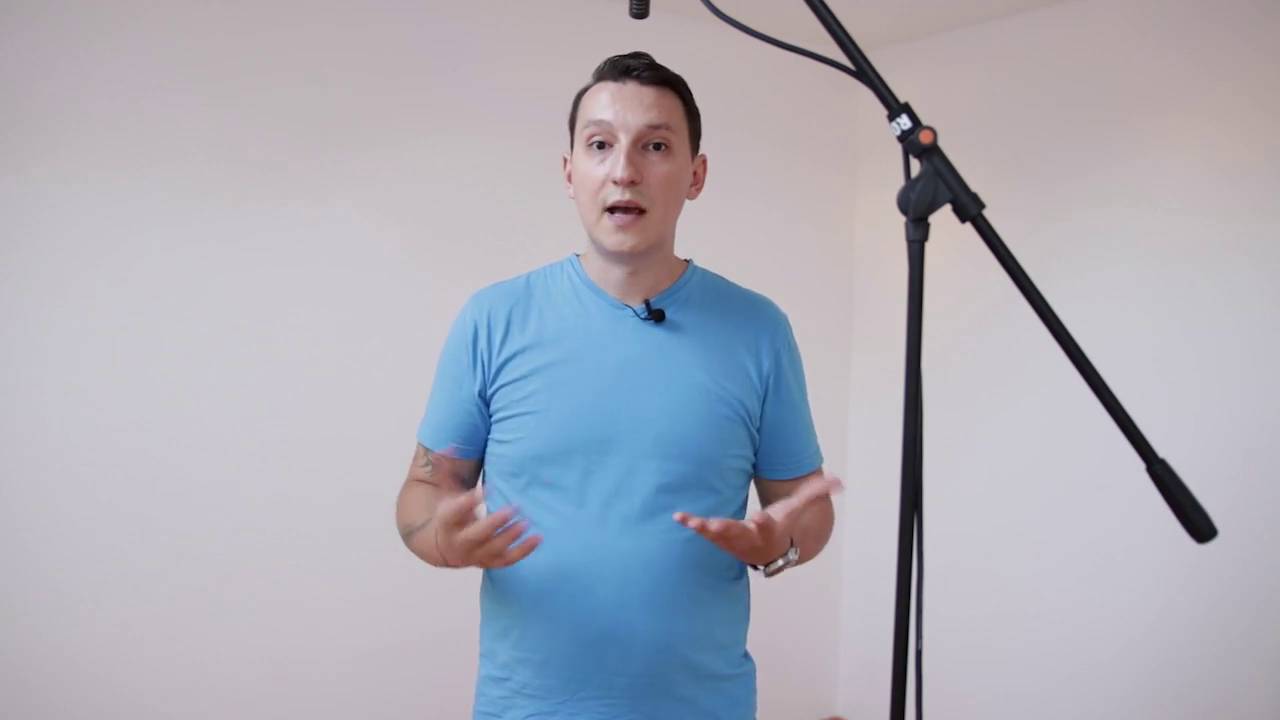 اب، قالین کی موٹائی کے علاوہ، کچھ اور سوچنے کے لئے کچھ بھی نہیں ہے.
قالین کا رنگ
اگر آپ ویڈیو کے آغاز پر توجہ مرکوز کرتے ہیں (تقریبا 01:10 تک) آپ کو اس تصویر میں ایک سنتری ٹنٹ نظر آئے گی. لیکن اس کے بعد سب کچھ نہیں ہے. یہی وجہ ہے کہ سخت لکڑی کا فرش رنگ رنگ کاسٹ کے ساتھ روشنی کو ظاہر کرتا ہے. ایک بار جب میں نے قالین نیچے ڈال دیا، جس کا ایک سیاہ فاتح رنگ ہے، اور نارنج ٹنٹ غائب ہوگئی.
قالین کا انتخاب کرتے وقت محتاط رہو. اگر آپ کو ایک رنگ ملے تو آپ کو کمرے گونج سے بڑی مشکلات کے ساتھ ختم ہوسکتا ہے. ایک غیر جانبدار رنگ منتخب کریں، ترجیحی طور پر ہلکی بھوری رنگ یا ہاتھی. حوالہ کے لئے، یہ قالین ہے جو میں استعمال کر رہا ہوں. یہ ویب سائٹ کی تصویر میں زیادہ بیج لگتی ہے، اس سے کہیں زیادہ ہے.
قالین کیسے بنانا
اب، قالین کی ترتیب ایک بہت آسان کام ہے. جیسا کہ میں نے ویڈیو میں کہا، میں نے اسے منزل پر گونج نہیں دیا کیونکہ یہ عام طور پر باقی رہتا ہے. آپ کے کمرے کے سائز اور آپ کے فرش کی قسم پر منحصر ہے، یہ ٹیپ پکڑو یا اسی طرح کے مصنوعات کی قالین اور قالینوں کو سلائڈنگ سے رکھنے میں مدد مل سکتی ہے. میز کی طرف سے ٹھیک طریقے سے میرا رکھا جائے گا.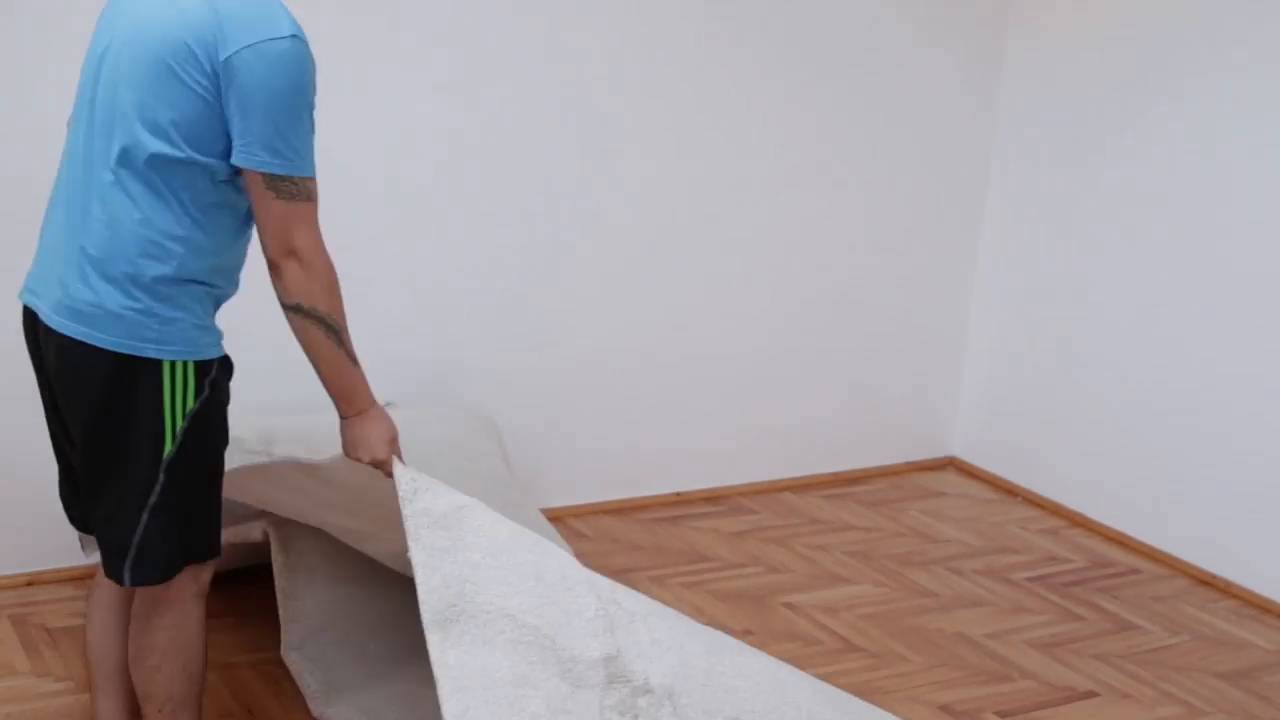 اگلا قدم
اب جب قالین مقرر کیا جاتا ہے، چلو آتے ہیں اور اس کے علاوہ پینل اور باس ٹیسپ شامل کرتے ہیں. یہ ہمارے اگلے سبق میں آ رہا ہے.

Want a weekly email summary?
Subscribe below and we'll send you a weekly email summary of all new Photo & Video tutorials. Never miss out on learning about the next big thing.
Sign up
Adi Purdila is a web design instructor for Tuts+. With over 100 courses and 200 tutorials published to date, Adi's goal is to help students become better web designers and developers by creating content that's easy to follow and offers great value. Being self-taught himself, Adi strongly believes that constant learning (academic or otherwise) is the only way to move forward and achieve your goals. When not typing away at his keyboard, he loves woodworking and caring for his ever-growing family of rescue pets. You can stay up to date with what he's doing by following him on social media or visiting his website at adipurdila.com.
Start your 7-day free trial*
*All Individual plans include a 7-day free trial for new customers; then chosen plan price applies. Cancel any time.