Nona Blackman
If you love cartoons, why not try your hand at designing a cartoon character? After all, every expert started as a beginner. It's easier than you think. Just follow these ten top tips and you'll have a stunning character ready to animate in no time.
1. Keep It Simple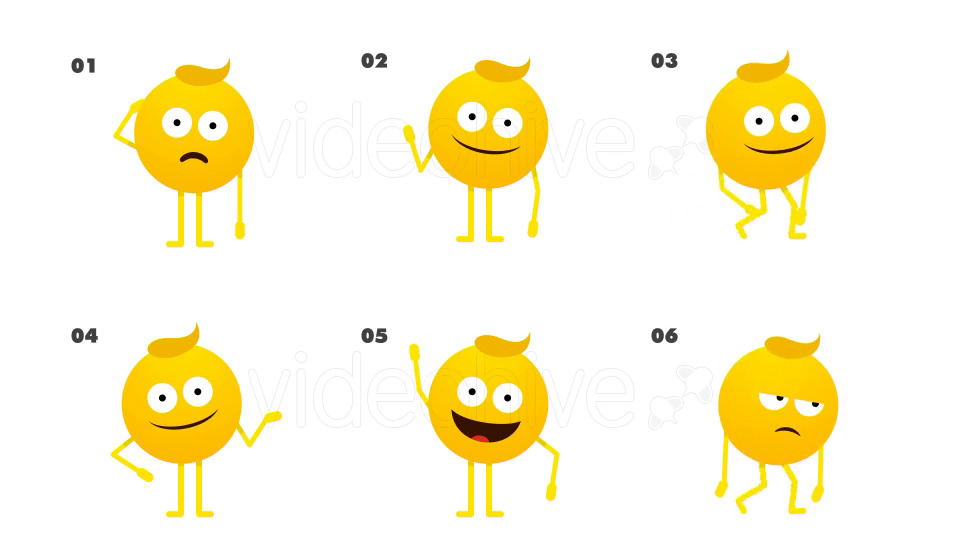 Cartoons come in a wide variety of styles, from the very simple to the extremely detailed. When you're first starting out, it's easy to become overwhelmed by trying to create overly complicated designs, so the most important thing to remember is to start simple. As you can see in the video above, simple doesn't mean boring. On the contrary, simple shapes can be quite amusing and can communicate the full range of human emotions.
2. Narrow Down Your Ideas
We know you have loads of ideas, but to create your first cartoon character, you need to narrow those ideas down to one specific idea. To do so, think about what you want your viewer to see and feel when they look at your character.
What one word would you use to describe your character? Think of words like innocent, nerdy, cool, villainous, etc. Now think of what time period or environment your character would exist in. Think contemporary corporate, contemporary street, future, 1920s Paris, etc. Once you've done this, make a list of details that your character could have that would help to reinforce these descriptors.
3. Give Your Character a Name 
Give your character a name that fits their personality and style. This will help solidify them in your mind. The name you choose should capture the most important characteristics of your character. Think Batman, Spiderman, Mickey (as in Mickey Mouse)—all names that capture the essence of the character. 
4. Start by Doodling
Doodling is a brainstorming technique that is meant to be fun, loose, and light-hearted. You don't have to be a great artist to pull out a pencil and paper and start doodling. Use basic shapes like circles, ovals, rectangles, and triangles for heads, bodies, legs, and arms. Don't try to be too perfect or precise. You are trying to get your ideas for your character flowing. Doodling is a great, intuitive way to open up possibilities for your character that you hadn't thought of before. 
5. Break Out the Software
Computers and graphic software offer loads of techniques and effects which are difficult and time-consuming to accomplish by hand. Programs like Illustrator make editing, revision, duplication, and the output of multiple versions of your character much easier than you could achieve by hand. The great thing about Illustrator and other software like it is that you can upload your doodles and sketches and use them as the basis for continuing to create your character. 
6. Refine Your Character
Once you have chosen your software and have uploaded your doodles and sketches as a template, you need to start by recreating the shapes in Illustrator. Pay attention to your character's anatomy. Are they stocky, slim, tall, short, etc.? Do the proportions make sense given the look and feel you are trying to achieve? What about the pose? You can learn a lot about a character through body language. Apply what you've determined about your character in Step 2 in order to create dynamic poses.
7.

Add Details
Now is the time you can start to refine your character. Whether it's an animal, human, or some other life form, you want to give it as much detail as possible. This is another step where the lists you made in Step 2 come in handy. At this stage, you need to focus on the character's facial characteristics because they are what the viewer will read to connect to the character or not. 
8. Select a Colour Scheme 
Colour not only carries meaning but also affects our emotions and behaviours. This means that colour plays a critical role in designing successful cartoon characters. Don't worry—you don't have to be a colour expert to learn how to use colour effectively. A good rule of thumb is to remember that bright colours are happy and energetic, and they tend to lift the mood and excite, while darker colours communicate mystery, seriousness, or threat.
If you don't have a colour scheme in mind for your character, then use the colour palette in Illustrator to cycle through all of them until you find a combination that works for you instinctively. While you're experimenting, try choosing colours you wouldn't normally consider for different elements in your character design. They may surprise you and give your audience a thrill.
9. Don't Forget Background, Lighting, and Texture
We have focused a lot so far on your character, but depending on how you intend to use your creation, you may also need to take background, lighting, and texture into consideration. These three elements not only add a touch of realism and drama to your creation but also give your character context and can help to support and reinforce the message you're trying to convey. 
10. Test Alternative Versions
Good design is all about experimentation, and cartoon character design is no different. It makes sense, therefore, that you create different versions of your character to see which is most effective.
Use your initial character design as a template, and then change the character's physical details, colour scheme, background, lighting, and texture, and observe the effect the changes have on your character. Show the versions side by side, and ask friends which they respond to more, given your objectives.
The great thing about experimentation is that you may stumble across a version of your character that is more spectacular than you could have imagined, and if that doesn't happen, you still have your original terrific design to return to. 
More Resources for Designing a Cartoon Character
Here are four top tutorials and resources from Envato Tuts+ that will help you design cartoon characters and 2D animation:
About the Author
Nona Blackman is a photographer and writer. She began her freelance copywriting career with Envato in 2017. Since then she has written over 400 articles for the Envato Tuts+ Design & Illustration, Photography & Video, Web Design, Code, Music & Audio, 3D & Motion Graphics, Business and Computer Skills sections, as well as the Envato Blog and the Envato Medium account.
Share Your Craft on the Envato Forums
If you've used one of our featured templates to help you create a great project, do share your experience with us on the Envato forums. It's always good to hear from you and see what you've been up to. 
Want a weekly email summary?
Subscribe below and we'll send you a weekly email summary of all new Video tutorials. Never miss out on learning about the next big thing.
Sign up
Copywriter
Nona Blackman began her freelance copywriting career with Envato in 2017. Since then she has written over 600 articles for the Envato Tuts+ Design & Illustration, Photography & Video, Web Design, Code, Music & Audio, 3D & Motion Graphics, Business and Computer Skills sections, as well as the Envato Blog and the Envato Medium account. Blackman holds a Bachelor's degree in English from the University of the West Indies, a Master's of Fine Arts in Photography, Video and Digital Design from the School of Visual Arts in New York City, and a Postgraduate Certificate in Education from the University of Westminster in London.
Looking for something to help kick start your next project?
Envato Market
has a range of items for sale to help get you started.