Marie Gardiner
We know you'll be geared up and ready to create some amazing video productions in 2019, so let us help you with 50 of our favourite Adobe After Effects resources from Envato Market.
In this article we're covering the top After Effects templates for these key categories: Broadcast Packages, Elements, Infographics, Logo Stings, Openers, Product Promos, Titles, and Video Displays.
Broadcast Packages
Having continuity across all elements of your broadcast is visually important. It not only looks more professional, but it also makes it easier to watch for your audience, and in time they'll come to recognise your distinct style. A broadcast package is a simple way to make sure your various graphics, text styles and animations have continuity and complement one another.
Broadcast Package is a great all-in-one, with openers, transitions, lower thirds, titles and much more. It's completely customisable and you won't need any plugins to use this. As a bonus, there are 11 social icons included!
Modern Broadcast Package is a bright and contemporary and so would work particularly well with social media channels.
If you want to showcase a sporting event then this package is perfect for you!
Available in a choice of bold colours, Glow TV includes bumpers, information boxes, end credits and more.
Get your important news out fast and in style with the World News Broadcast Package which includes weather, sport and business, too.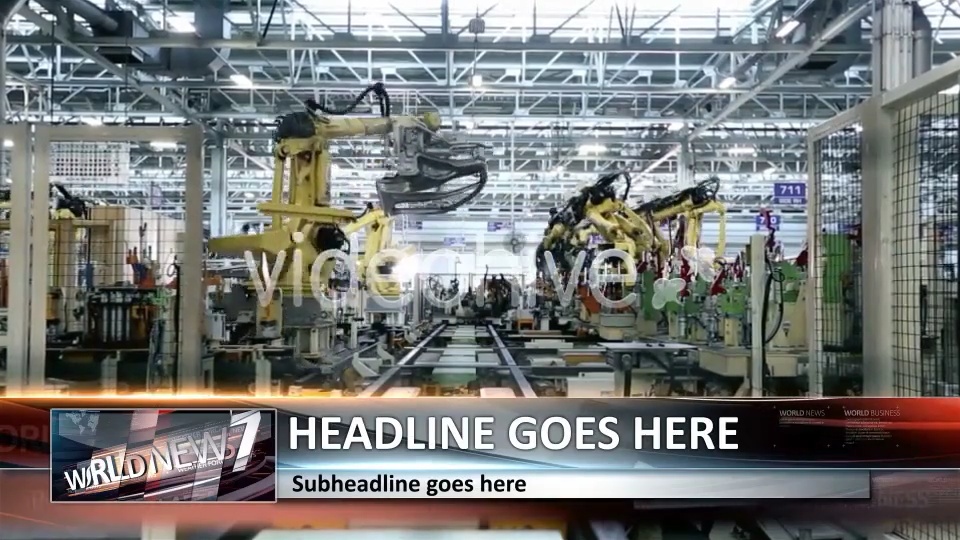 Get your glad rags on and style it out with the Awards Ceremony package for Adobe After Effects. Includes a selection of categories and overlays.
Fashion Package is a dynamic After Effects project that works perfectly with any high energy broadcast.
Infographics
Displaying data is a tricky balance between getting your information across and keeping your audience awake! Infographics are a great visual tool for showing off facts, figures and statistics in a way that will interest a viewer, inform them and best of all, help them to understand your data in a simplified, pleasing way.
Fresh, modern and versatile, Kinetic Typographic Engine has a choice of 18 modules, to make your story easy to duplicate and re-order. There are 5 backgrounds to choose from and 24 media placeholders for your images or video content.
Change the colours of each of these 555 Animated Icons easily with global colour control. This download is perfect for a variety of projects.
Compose your message logically, section by section, from a duration of 5 seconds up to 3 and a half minutes.
Company Timeline is a really nice way to visually explain your business' history in a short, snappy way.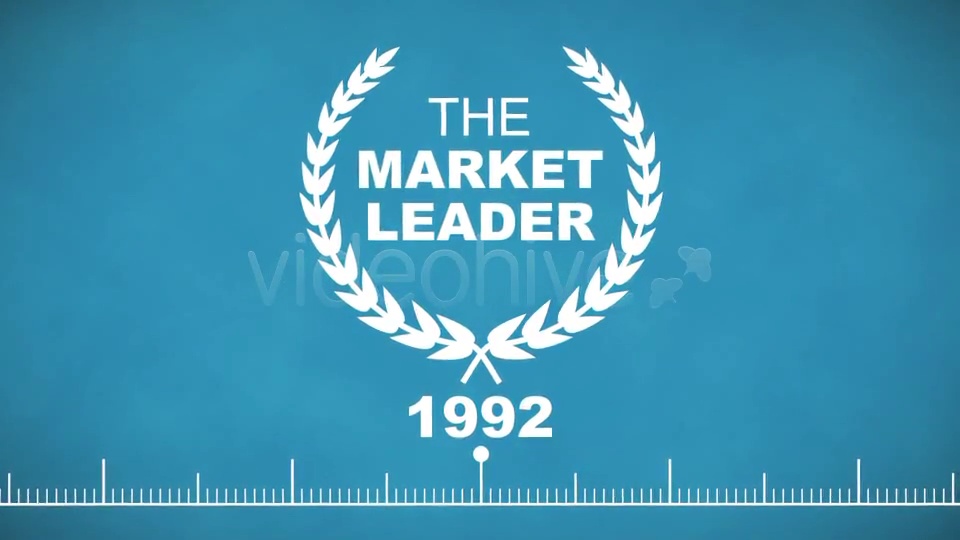 With more than 200 animated elements and 12 categories, this package is a unique experience with real impact.
Perfect for presentations that utilise Google Maps, 3d Map Generator works for local addresses and also includes a world map.
Logo Stings
Don't just plonk your logo on screen, make the reveal part of your brand. Many production houses slightly change how their logo is revealed depending on the style of film they're making. It's a great way to be creative and relevant to your current project, while still displaying your all-important brand.
Turn your logo into a cool and slightly retro neon sign.  Use any logo or image with alpha channel, or use masks to drawn your own image directly into After Effects – the blinking animations are generated automatically, so you can create a great effect quickly and easily.
Oozing class and charm, Black Classic is a 3D logo that doesn't require any plugins to use it. You even get a bonus colour version.
Change the template words to suit your production and watch them fly in before revealing your logo.
This creative particle reveal would suit most projects. It's easy to insert your logo and change colours to suit.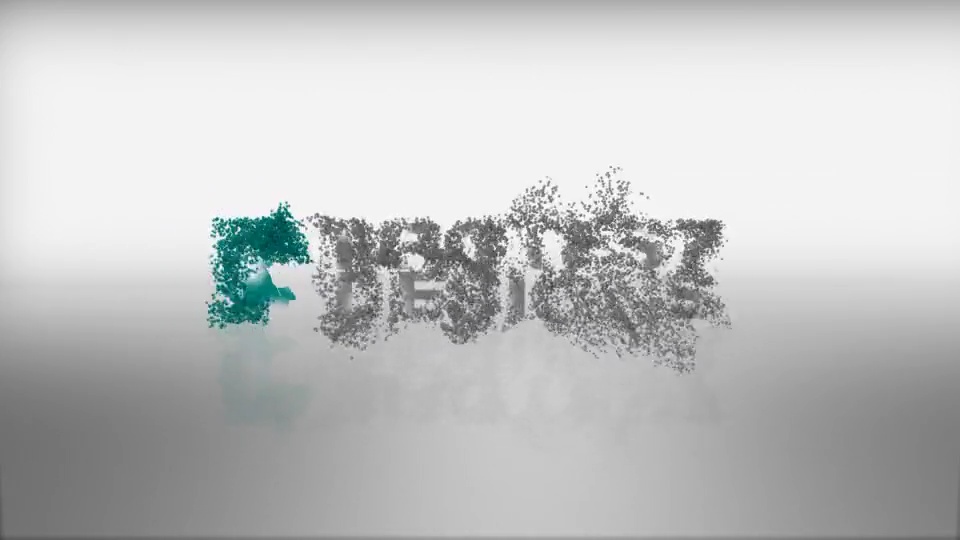 Bright and dynamic, LED Logo has four versions to show off your logo in the best light.
A wall is destroyed in style before revealing your logo in the resulting hole.
Elements
Where would we be without the people who create the things we just don't know we need... until we need them! No matter how great we get at titles or lower thirds, creating specific graphic elements can just be too big an ask, so it's handy to be able to choose from templates that already exist and can just be customised to suit. 
Just place your audio track along with your chosen video or image and enjoy one of 14 Music Visualizers. All animations are driven by the sound, and you don't need any plugins to be able to use this template.
Build a counter, clock or flipping message with Flip Characters for After Effects. The download includes a help guide.
Create realistic snow with this nifty script for After Effects. It's fast rendering and you can create up to 2 minutes of snowfall.
A good social media pack is essential if your content makes it online. Give this a whirl; it includes elements for all the major channels.
Create realistic text conversations with this handy template for After Effects. This version now also includes social media messaging.
Create realistic movement in your still images with the Photo Animator; including camera movement and focus shift.
Openers
Your opener is your first chance to capture your viewer's attention and impress them. Try opener templates that fit your genre of movie and add professionalism and style to the production.
Stylish and fun, Opener for Adobe After Effects is fully editable, featuring wavy transitions. It's fully editable and you won't need any external plugins to get started with it. The placeholders take video or photographs so it's great for a wide range of films.
Just place your images or video into the 36 placeholders and enjoy a full HD opener that syncs movement to your music track.
Forget second breakfast and get started on your big adventure with this title set; create something epic!
Buckle up for this fast-paced, easily customisable opener. With smooth animation and drag-and-drop media capabilities, what's not to love?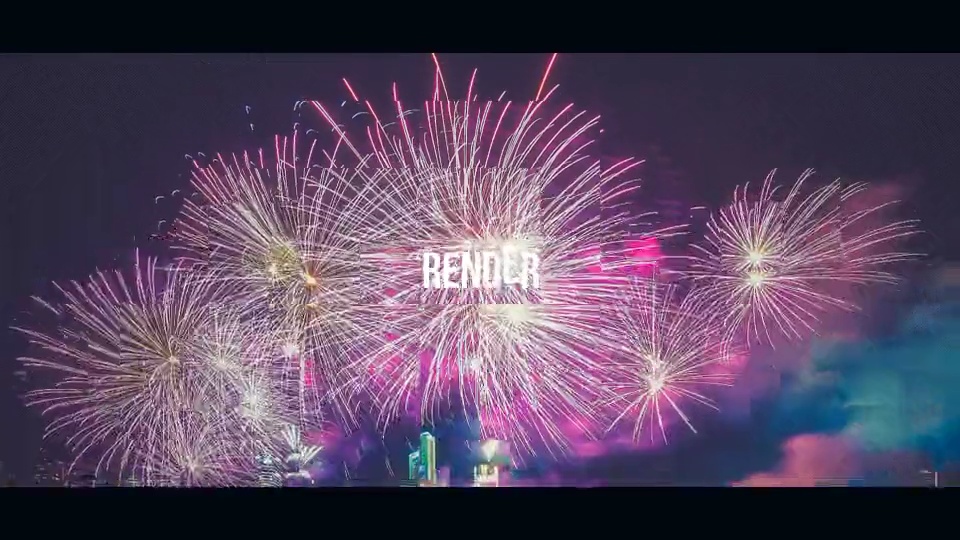 An energetic and fun opener, this template would work well for everything from cookery shows to showing off your holiday snaps.
Vlog Opener has a minimal, modern design that exudes professionalism. There's a vertical format included too, for mobile phone targeted videos.
Great for a science or tech video, Science Opener has 11 media placeholders and 15 textholders, all laid out in a modular structure.
Product Promo
Showing off your product in a professional, creative way is an integral part of marketing. Using a slideshow means you can choose something that looks great and is as easy to use as dragging and dropping your product images or video into the placeholders provided.
Something a little different from the usual explainer kits, Isometric Explainer Kit makes use of the en vogue pixelated design, with 24 pre-made, customisable scenes. There are a huge 100 unique elements to mix and match, so you can keep creating great content without your video looking tired.
This promotion pack is a fun and yes, perhaps a little unnerving, but that's just part of its unique charm!
Use provided cut-outs, or create your own with the Travel Agency Advert template for After Effects. Major landmarks are included!
Real footage and genuine depth of field make these mock-ups high-quality and professional. Just drag and drop your content.
Display full-page images or promote your real magazine with this mock-up kit. There are 5 pre-made options to choose from, each of a different duration.
If you're an app whizz or have a client who is, then show off your product in style with the Phone 7 App which includes the most common phone hand gestures, like swipe and pinch.
Titles
Consistency is key with titles, but you don't want them to be boring either. A great titles template is one that offers a recognisably uniform style but offers the flexibility of subtle changes like colour, so that you can make it right for your video.
Mondo Plus makes use of an original animated typeface, creating a dynamic and dramatic title sequence for your project. In stark black on white, it packs quite the punch and is bound to grab your audience's attention.
Get professional, impressive results with Wedding Titles – really show off your footage at its best.
Terrify your horror movie audience with Horror Titles, which use motion-tracked footage for a realistic and creepy effect!
Really nicely made, Organic Glitch Titles are a slightly different twist on the usual glitch style. There's a light version included as an extra.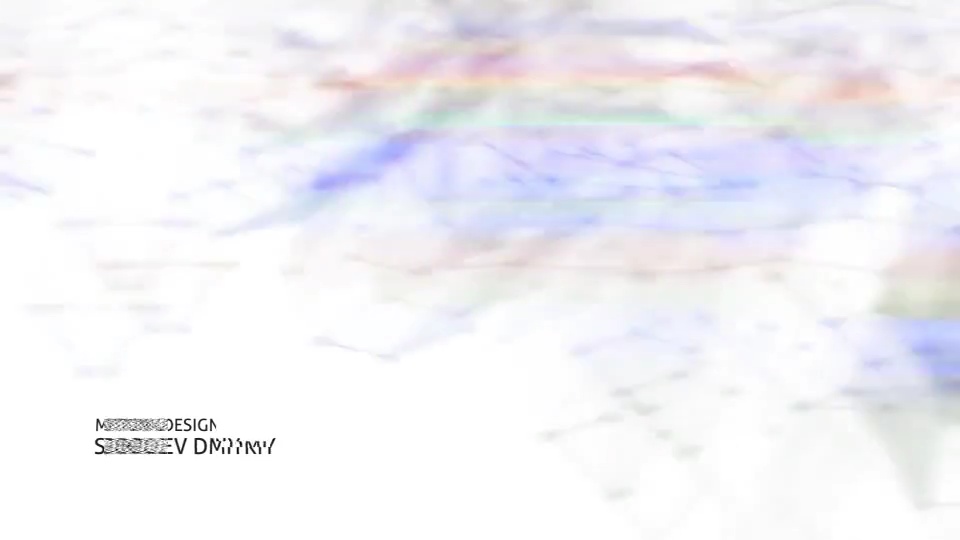 Enchanting and a little hypnotic, Insane is a gentle title sequence that doesn't require any plugins to use.
With 78 options, you can create new title sequences time and time again using the same pack; nifty!
Video Displays
If you're showing off images or video in a slideshow then why not do it with one that's themed to the style of your project? A template is a time-saving way to display your wares and make a nice-looking end product to boot.
Soul Surfer has 90 video placeholders and takes you through an impressive, 3D environment filled with screens. There are flares and particles included but you won't need to download the plugins if you use the pre-rendered version included in the download.
Great for video or photographs, 3D Slideshow is a gentle scroll through options before the camera focuses in on one, then we repeat. Great as a standalone slideshow or as an intro to your project.
With images moving both horizontally and vertically, Fashion Slideshow is a visual treat.
An artistic and creative slideshow, Watercolour & Ink includes paint, ink and brush elements to help you design your perfect piece.
Lantern Night truly is an elegant and stylish presentation. Not just for weddings, it's perfect for graduations, anniversaries and much more.
Choose from 50, 100, 150 or 200 photographs or videos to add to your mosaic and they'll resize to fill automatically.
More Great After Effects Resources
Want a weekly email summary?
Subscribe below and we'll send you a weekly email summary of all new Video tutorials. Never miss out on learning about the next big thing.
Sign up
Photographer and writer based in north east England.
Marie Gardiner is a writer and photographer from the North East of England. After gaining her degree in Film and Media, Marie worked in the media industry, before leaving to set up the business she runs with her partner: Lonely Tower Film & Media. As well as writing about visual practices like photography and video, Marie is also the author of Sunderland Industrial Giant (The History Press, 2017), Secret Sunderland (Amberley Publishing 2019), and Celebrating Sunderland (Amberley Publishing 2023). Her photographic work focuses on landscapes and industrial ruins, particularly those of the North Pennines as she continues to work on her long-form documentary project Changing Landscapes.
Looking for something to help kick start your next project?
Envato Market
has a range of items for sale to help get you started.