Envato Market
Héroes, héroes, en Todas Partes
El mundo se ha vuelto loco por los superhéroes y no podemos encender nuestros televisores ahora sin ver a alguien tratando de salvar el mundo ... o destruirlo. Déjate llevar por la moda con nuestro resumen de Plantillas After Effects Envato Market. Ellos son súper (lo siento).
Con títulos inspirados en personajes emblemáticos, no te faltarán efectos con el Paquete de Títulos de Superhéroes. La plantilla promete ser fácil de usar y viene con un archivo de ayuda en caso de que se quede atascado.
Esta dinámica secuencia de títulos y el intro abridor en 3D le dará a su proyecto una sensación cinematográfica llamativa. ¡La plantilla incluye 8 marcadores de posición y 17 titulares de documentos, para que pueda personalizarla hasta que su corazón esté satisfecho!
Esta ingeniosa plantilla funciona con cualquier logotipo o texto, sin la necesidad de más complementos. La descarga de Cinematic Light Rays viene con un video tutorial que lo guiará a través del proceso de edición.
Anima tu logotipo con un verdadero estilo de superhéroe con esta plantilla. Si no tiene un logotipo, no se preocupe, esto también funciona con un texto e incluye dos versiones en un elegante estilo 3D.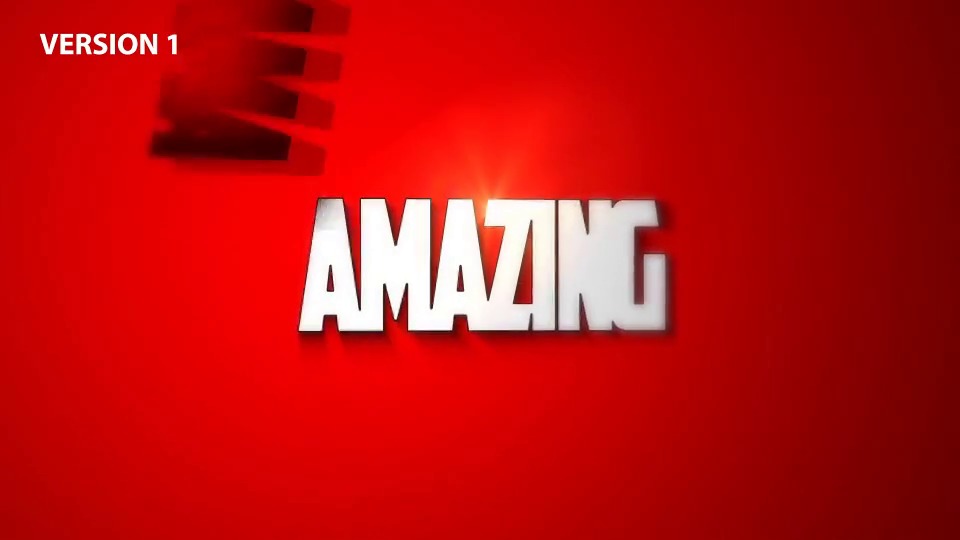 5. Heroes Logo (Logotipo de Héroes)
Totalmente personalizable, la descarga del logotipo de Heroes le permite realizar cambios en el color, la duración, la cámara e incluso estilos de animación-- lo que permite un proyecto completamente flexible.
Este proyecto requiere el complemento Element 3D v2, pero una vez instalado, puede sentarse y disfrutar de su Full HD, personalizable, Epic Trailer.
Experimenta la sensación de Peter Parker con esta secuencia de introducción y créditos de Amazing Spider Web. En HD completo y sin complementos necesarios y un tutorial incluido, su proyecto pronto gritará superhéroe.
Esta descarga incluye 6 marcadores de posición que son fáciles de personalizar. Inspirado por Star Trek, su proyecto irá a donde ningún crédito ha llegado antes ...
Aprovecha la fiebre zombie con esta plantilla completamente personalizable, actualizada desde el original Mundo Zombie. La descarga incluye 23 secuencias de escenas de terror y 30 marcadores de posición para que tu audiencia pueda temblar aterrorizada tras sus mantas.
10. Dark Logo (Logotipo oscuro)
Dark Logo es perfecto para revelar el logo oscuro, cinemático o dramático. No necesitará un complemento para usar esto y se incluye un práctico tutorial en video, como enlaces a la música y los sonidos utilizados.
La plantilla Glitch Action Trailer incluye 20 soportes multimedia para videos o fotografías, perfectos para trailers de películas, presentaciones o presentaciones de video. Se incluye un tutorial paso a paso para guiarlo en el proceso.
En un minuto, esta plantilla de Cinematic Trailer es perfecta para molestar a tu audiencia sobre lo que está por venir. Agregue un poco de clase y misterio a su proyecto, la descarga es fácil de editar y no se requieren complementos.
13. Dark City (Ciudad Oscura)
Muestra tu creatividad con la plantilla Dark City. Con 10 escenas animadas únicas, puede cambiar colores, títulos y fotografías para crear algo realmente a medida para su proyecto.
¡No es ningún misterio por qué amamos esta secuencia de títulos! Con colores llamativos y fuertes elementos de diseño gráfico, su proyecto no puede dejar de destacarse.
Con 29 escenas y 22 secuencias de imágenes de tinta animada, puedes crear algo memorable y único con Last Hero II. Simplemente agrega tus propias imágenes, texto y música.
También Podría Gustarte...
Al ver que estás en una patada de superhéroe, hemos reunido algunos otros artículos que te pueden gustar.
Want a weekly email summary?
Subscribe below and we'll send you a weekly email summary of all new Photo & Video tutorials. Never miss out on learning about the next big thing.
Sign up
Melbourne, Australia
Everything you need for your next creative project. Over 9 million digital products created by a global community of designers, developers, photographers, illustrators & producers.
Looking for something to help kick start your next project?
Envato Market
has a range of items for sale to help get you started.