Read Time:
7 mins
Languages:
Listrik dan eklektik: partikel efek untuk proyek-proyek setelah efek
Efek partikel memiliki nuansa futuristik-butiran kecil bergerak dan berinteraksi bersama-sama untuk membentuk sebuah animasi. Efek ini akan merasa seperti di rumah layar perak, tetapi Anda dapat membuat mereka dengan Adobe After Effects pada komputer Anda sendiri!
Dalam round-up, aku berbagi 15 proyek yang dapat Anda gunakan untuk membuat efek ini dengan logo Anda sendiri dan aset. Setiap proyek ini memberikan kepala mulai besar. Bahkan jika Anda tidak tahu animasi, Anda dapat menggunakan ini untuk menciptakan efek yang mudah.
Berikut adalah 15 dari template efek partikel favorit saya untuk Adobe After Effects:
1. partikel Transform-Gambar animasi proyek
Mengambil gambar dan memberikan efek partikel berkat proyek ini. Hanya drop gambar Anda sendiri ke kanvas, men-tweak efek, dan melihat gambar Anda datang untuk hidup di partikel.
2. Judul Partikel Elegan — Animasi teks Sting
Menyesuaikan efek teks dan warna dalam proyek ini untuk menghidupkan rincian Anda sendiri ke TKP.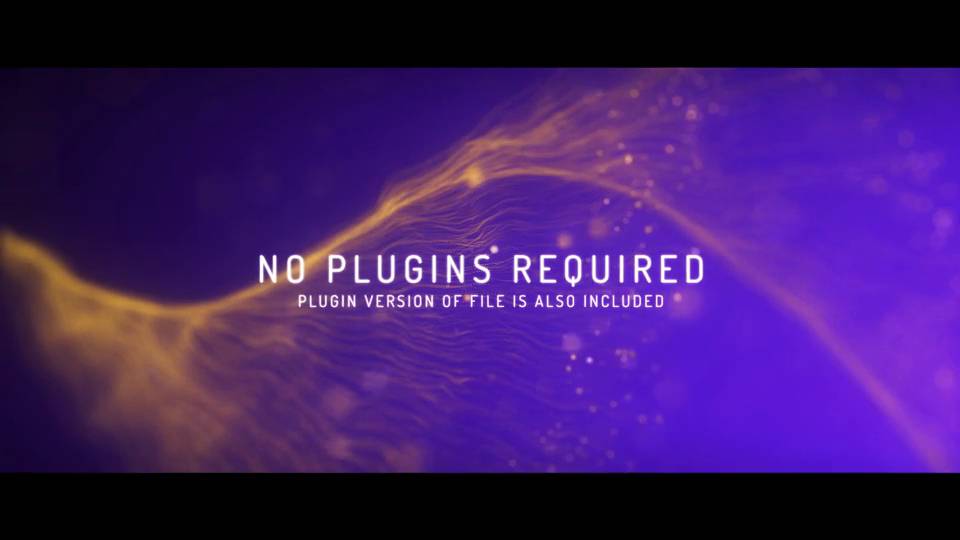 3. Mengungkapkan partikel-Partikel Logo Sting
Proyek ini akan membawa logo Anda sendiri ke tampilan melalui awan partikel. Drop logo Anda dan menonton animasi dengan efek tiga dimensi yang profesional.
4. di partikel-Partikel Logo Sting
Proyek ini menawarkan efek yang terang dan lapang untuk logo Anda. Sekali lagi, Anda hanya dapat drop di logo Anda sendiri dan melihatnya datang untuk hidup dengan efek partikel.
5. warna-warni partikel Logo mengungkapkan II — Warna-warni Logo Sting
Ini adalah paket mengesankan yang menampilkan animasi partikel realistis dengan lampu warna-warni. Paket ini mengingatkan tinta melarutkan dalam cairan dengan warnanya yang cemerlang.
6. partikel mengungkapkan — Animasi Logo Sting
Proyek ini bersih dan mudah akan merakit logo Anda menggunakan partikel kecil. Itu adalah efek yang bersih dan sederhana yang menggambarkan betapa besar karya-karya efek partikel.
7. Builder partikel-Partikel Toolkit
Proyek partikel Builder membuatnya mudah untuk menambahkan efek ke berbagai situasi. Seperti yang Anda lihat dalam gambar di bawah, Anda dapat menggunakannya untuk aksen rekaman video Anda yang sudah ada.
8. warna-warni Butterfly mengungkapkan Logo-Logo animasi Sting
Hal ini tentu efek yang unik, tetapi mengungkapkan Logo kupu-kupu menggambarkan cara yang berwarna-warni dan kreatif untuk menambahkan logo Anda. Ini akan menjadi ideal untuk di luar ruangan didorong saluran YouTube atau produksi.
9. partikel — Pembuka Template
Paket ini adalah proyek terinspirasi geometris yang menggunakan partikel dan baris untuk menciptakan efek yang menakjubkan. Gunakan teks Anda sendiri dan keterangan untuk menghidupkan pembuka untuk video Anda.
10. partikel Logo judul — Animasi Logo Sting
Video ini menggabungkan efek animasi gelombang dengan partikel yang menggabungkan untuk menghidupkan logo Anda.
11. bahan peledak partikel — Pembuka Template
Logo Anda akan meledak melalui laut partikel dan datang ke kanvas dengan proyek ini. Sangat mudah digunakan dengan logo Anda sendiri.
12. partikel judul-Judul animasi Intro
Tidak ingin menggunakan logo Anda? Proyek ini adalah changeup bagus di roundup ini. Gunakan teks dan judul untuk menghidupkan mereka melalui laut partikel.
13. pembentukan partikel-Partikel gambar animasi
Berikut adalah sebuah proyek yang dapat Anda gunakan dengan gambar Anda sendiri untuk merakit ke produk jadi. Drop serangkaian foto Anda sendiri ke dalam proyek ini dan mereka akan menjadi partikel yang membentuk bentuk.
14. elegan partikel-Partikel abstrak animasi
Terang dan lapang, proyek partikel elegan sangat cocok untuk meraih perhatian audiens. Partikel bahan peledak dalam proyek ini akan memperkenalkan logo Anda ke kanvas.
15. v2 Logo pembentukan partikel-partikel Logo Sting
Pengakhiran sesuai bagi penangkapan ini, proyek ini adalah cantik untuk menghidupkan logo Anda menggunakan partikel. Kanvas bersih kontras indah dengan partikel-partikel yang akan menghidupkan logo Anda ke tampilan.
Lebih mudah proyek
Proyek-proyek di penangkapan ini menunjukkan bahwa Anda tidak perlu menjadi animasi ahli untuk menciptakan efek yang menakjubkan. Efek partikel adalah salah satu favorit saya untuk menciptakan tampilan yang modern atau futuristik dengan aset saya sendiri.
Jika ini bukan gaya Anda, periksa proyek lain di bawah untuk melihat lebih banyak cara untuk membuat animasi dgn sedikit uang.
Terus belajar
Ingin untuk menggali lebih dalam efek partikel? Memeriksa Tutorial ini:
Weekly email summary
Subscribe below and we'll send you a weekly email summary of all new Photo & Video tutorials. Never miss out on learning about the next big thing.
Update me weekly
Translations
Envato Tuts+ tutorials are translated into other languages by our community members—you can be involved too!
Translate this post
Powered by
Looking for something to help kick start your next project?
Envato Market
has a range of items for sale to help get you started.