Marie Gardiner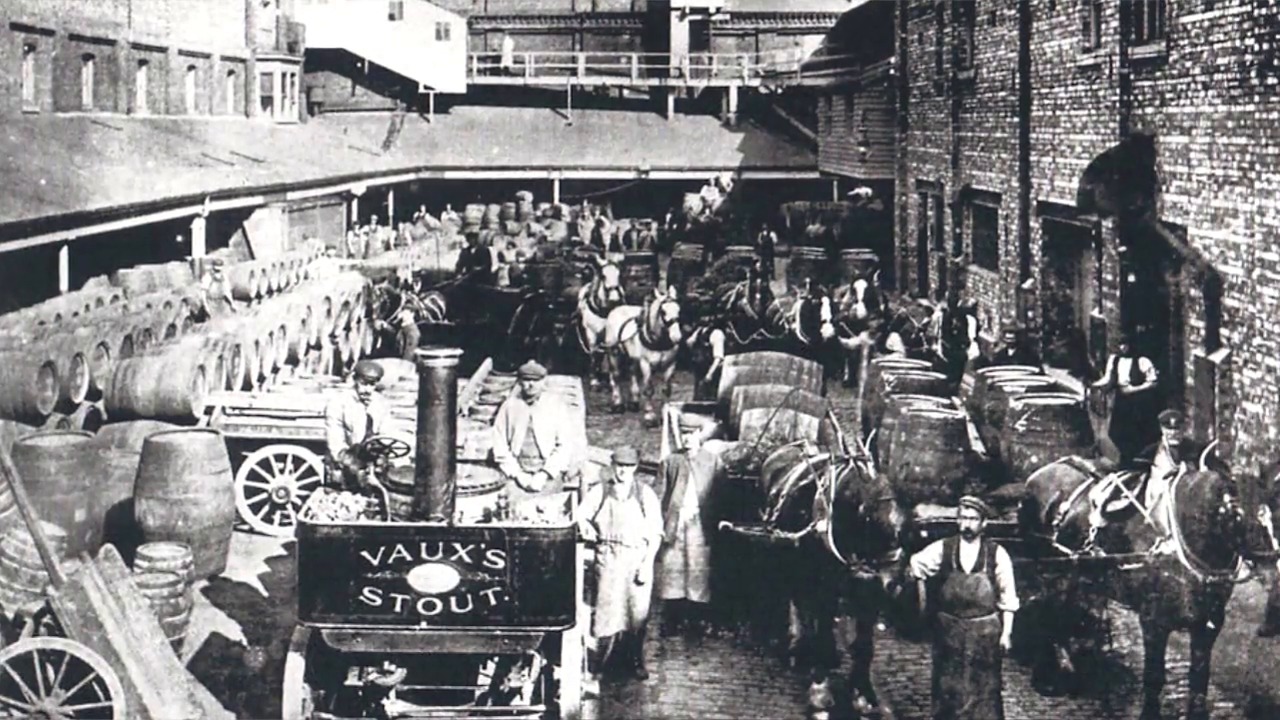 As Origens da Fotografia

Com algumas fotografias, ao olhá-las nós podemos instantaneamente reconhecer um parente ou um lugar. As vezes, até mesmo  as costas de uma foto pode revelar uma riqueza de informações. Nossos predecessores eram meticulosos em escrever nas costas das fotos. Isto ainda é feito hoje, e embora eu não recomende que você  escreva sobre elas com caneta permanente, é uma ótima ideia escrever qualquer informação que você saiba sobre a foto no verso dela, usando uma caneta própria que você pode encontrar na maioria das papelarias. 
Conhecer o contexto da imagem é uma grande parte do trabalho de arquivar e restaurar. Porque vale a pena salvar essa fotografia em especial? O que isso nos diz? Se você não sabe nada sobre a fotografia, parte da diversão e trabalho de arquivar pode ser em resolver este mistério.  A internet é definitivamente nossa amiga neste caso, e em particular, grupos de história estão usando as mídias sociais para benefício próprio quando se trata de descobrir partes desconhecidas da história.
É incrível quantas pessoas possuem informações de fato sobre ruas, lugares e pessoas. Elas escrevem no verso e dizem, "sim eu conheci essa pessoa, sim eu conheci essa rua", e dessa forma identificam as fotos.  Nós temos um arquivo enorme de desconhecidos, mas eu tenho certeza que nós vamos chegar ao ponto de identificar tudo - Normal Kirtlan, Sunderland Antiquary Society.
Por que Isso Importa?
Porque é importante conhecer algo sobre a história da fotografia? Quem eu quero que veja isso? Uma fotografia pode muito bem ser apenas a foto de uma rua e não ter nada de interessante em um primeiro olhar, mas ela tem o potencial de nos dizer um monte de coisas sobre quando e onde ela foi tirada.  Por exemplo, de que material as casas foram construídas, se há telhas de ardósia no telhado, se existe uma linha de bonde naquela parte da cidade.  De repente, uma fotografia sem sentido pode nos trazer uma imagem de todo um lugar e tempo. 
Nós temos um monte de retratos e fotos do estilo Vitoriano e não sabemos nada além do nome da empresa que tirou a foto. Elas tem sua importância no entanto, porque podemos ver diferentes tipos de vestidos e coisas assim, você pode fazer uma pesquisa, você pode talvez reconhecer o lugar. Se é uma multidão de pessoas e dificilmente você pode datar a foto, você pode ir aos jornais.' Norman
Mantendo o Contexto Histórico através da Restauração
Uma grande parte de documentar o contexto histórico através da restauração, é fazer apenas isso, restaurar.  Todos nós sabemos que a câmera não pode mentir, mesmo na época das placas de vidro ou filme.  Mas quando nós temos uma imagem de uma certa era, nós deveríamos tentar nos manter iguais ao original. Então, quado você for reparar, nós não devemos improvisar. 
Nós usamos Photoshop, e mantemos o original na sua condição natural. Sua fotografia é uma fonte primária histórica, é muito importante que nós não inventemos coisas que não estão lá. Nós só restauramos o que nós sabemos, e de fato nós estamos restaurando corretamente e historicamente. Se você tem um nome em uma loja que está obliterado, terá que deixar de lado. Eu acho que é muito, muito errado criar algo que não é factualmente verdade.' Martin Routledge - Guardião de História no Sunderland Museum and Winter Gardens.
Fotografia ou Documento Histórico?
Algumas vezes, nos sentimos tentados a ter uma licença artística sobre algo, mas tenha em mente que se você fizer isso, não é mais um documento histórico.  Nós deveríamos tratar fotografias documentais da mesma maneira que nós tratamos o fotojornalismo e documentários. Se você começar a fazer mudanças e adições, então passa a ser outra coisa. 
Conforme avançamos na era digital, fica cada vez mais dificil saber o que é uma representação verdadeira do tempo. Em alguns casos, o fotógrafo original pode ter removido a cabine telefônica ou um poste da imagem porque ficava muita informação.  É um ponto a se considerar quando tirarmos nossas próprias fotografias agora. Minhas fotos irão se tornar um documento histórico?
No próximo tutorial, nós iremos abordar a maneira apropriada de manusear e arquivar documentos. 
Want a weekly email summary?
Subscribe below and we'll send you a weekly email summary of all new Photo & Video tutorials. Never miss out on learning about the next big thing.
Sign up
Photographer and writer based in north east England.
Marie Gardiner is a writer and photographer from the North East of England. After gaining her degree in Film and Media, Marie worked in the media industry, before leaving to set up the business she runs with her partner: Lonely Tower Film & Media. As well as writing about visual practices like photography and video, Marie is also the author of Sunderland Industrial Giant (The History Press, 2017), Secret Sunderland (Amberley Publishing 2019), and Celebrating Sunderland (Amberley Publishing 2023). Her photographic work focuses on landscapes and industrial ruins, particularly those of the North Pennines as she continues to work on her long-form documentary project Changing Landscapes.
Start your 7-day free trial*
*All Individual plans include a 7-day free trial for new customers; then chosen plan price applies. Cancel any time.