Andrew Childress
Ever heard the Andy Warhol quote, "In the future, everyone will be world-famous for 15 minutes"? The future is here, and I propose that the modern version is that everyone has at least 15 minutes of knowledge to teach and share.
When people need to pick up a new skill to make a repair or advance in their career, they are likely to search for a video. In the last few months, I've turned to YouTube to learn how to replace car headlights and a failing MacBook cooling fan, and to learn computer programming.
If you're ready to share your knowledge, you might be considering creating your first video. In this tutorial, I'll walk you through planning and creating a video tutorial.
1.

Pick Your Video Tutorial Format

When you're ready to start teaching with video, it helps to consider the format of what you want to produce. Here are a few formats to consider:
Live Video
Live video helps the viewer connect to the teacher on a personal level. Watching an expert practice her craft really helps the viewer understand the steps required. It's pretty easy to press record, walk the viewer through the process, and share it with an audience.
You don't need an expensive camera for live video; most smartphones are viable options for recording video now, so you likely already have the tool you need to record.
Live video requires preparation, however. Knowing your lines—or at least a general idea of what to say when the camera starts rolling—will greatly improve your outcome.
Keys to the live video format:

Get comfortable on-camera by having a good feel for your lines.
Find a way to stabilize your video camera for solid video using a tool like a tripod, or even just a level surface to rest the camera on.
Most importantly, be yourself and let your personality come through in the video.
For Example
David Bode is one of the most passionate instructors on the Tuts+ team. His videos always leave me excited about the lessons ahead. Here's an example from his Introduction to Video Editing course: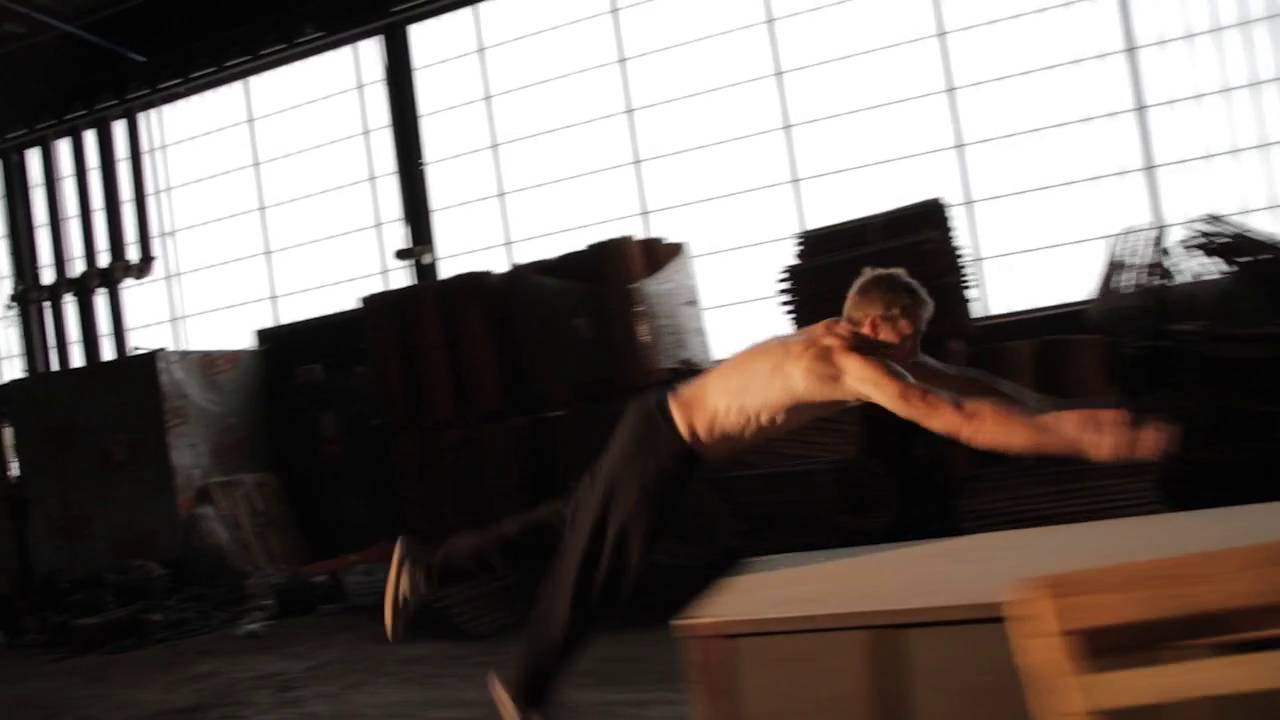 There are few people who seem to derive as much joy from teaching as Alton Browne. His videos on cooking are not only entertaining, but also incredibly educational.
Screencasts
A screencast is a video recording of the computer screen, with spoken word audio recorded as a narration.
Screencasting is one of my favorite ways to teach software and computer skills. It's like giving the viewer an "over the shoulder" view of an expert. With a recorded screencast, you can scale your teaching practice without the viewers crowded around your computer.
Keys to the screencast format:
Ideally, for better quality, use an external microphone instead of the one built into your computer.
A tidy desktop free from distractions will reduce viewers' distractions.
Limited use of callouts can focus viewers' attention on important moments.
For Example
Presentations
Presentations are recorded videos of slides (think PowerPoint or Keynote slides, for example) with recorded audio. These are popular for webcasts, and are kind of the "minimum viable" video lesson.
Keys to the presentation format:

Don't read directly from the slides; use them instead as a presentation aid.
Break up the slides with images and visual aids.
Keep these types of videos brief; viewers are unlikely to watch lengthy presentation videos.
For Example
The slide below was used in a lesson I recorded for a course on Apple Photos. Sometimes, the best way to present information is outside of the application, particularly when talking about theories that are hard to illustrate.
Mixed-Media
There's no reason that your video has to strictly adhere to one format. If you have advanced skills like animation, feel free to mix those in as well. 
At the start of this video, I created a faux animation by cross-fading layered images. It illustrates the concept without diving into the application.

It's also great to incorporate more than one style of teaching for variety. Consider starting a screencast with a live video intro, or breaking up a presentation style video with short screencast clips.
2.

Plan Your Video

After you've selected the right format for the job, it's time to plan the specifics of your video.
Set the Outcome
When I plan a video, I start with one key question: At the end of this video, what should the viewer be left with? I like to call this the learning outcome. Set the learning outcome at the start of the process, and make sure the video format and script fit.
"I really just try to break explanations down to their simplest form and also try and mention other things in the field that may be relatable to the viewer." —Charles Yeager, Tuts+ Instructor

I phrase my learning outcomes as, "At the end of the lesson, the viewer should... ." Here are a few ideas for learning outcomes:

At the end of the lesson, the viewer should...

Understand why it's important to learn HTML and CSS to create a portfolio website.
Be excited about learning Adobe Lightroom's Library module.
Know how to use the RAW processing features of Affinity Photo.
Write the Script
After you've set the learning outcome, it's time to write a script and plan the details of your video. If you're teaching a complex subject, consider breaking your video up into small, easily digestible pieces for the viewer to consume. Having bite-sized lessons can make a complex subject easier to understand.
In this video, I initially started with a written script for teaching a new technique; however, It was easier to ad-lib certain parts of the video. Nonetheless, writing the script made me realize everything that needed to be included.

When I produce screencasts, I write a script for them. That doesn't mean that I have to read from it exactly; instead, the script writing process makes me consider what needs to be included in the video. By the time I've completed the script, I can often ad-lib the lesson just as well as read it.
3.

Press Record

After you've set your plans, it's time to get down to recording. All of the planning and preparation takes the pressure off of this step.
I'm hardly a seasoned video expert like many of the Tuts+ instructors, but I worked with editor Jackson Couse to build my skills to the point that I'm now comfortable working with video.

What happens at this phase is highly dependent on the style of video that you've chosen. However, there are some guidelines that are important whether you're recording a screencast, live video, or presentation:
Two takes are always better than one. Even when I feel like I've totally nailed the delivery, it helps to have two videos to choose from.
Eliminating any distracting noises or background sound is a must.
Having a friend to help out and offer encouragement is helpful.
5.

Edit Your Video

Use the editing process to follow the same principles we've outlined above. If a video is too lengthy, use the edit to break a lengthy video into more manageable lessons, for example. Aim for three to five minute lessons in most cases.

Melody Nieves' tutorial on how to create a scatter photo effect is a great example of keeping the video lively through editing, check it out: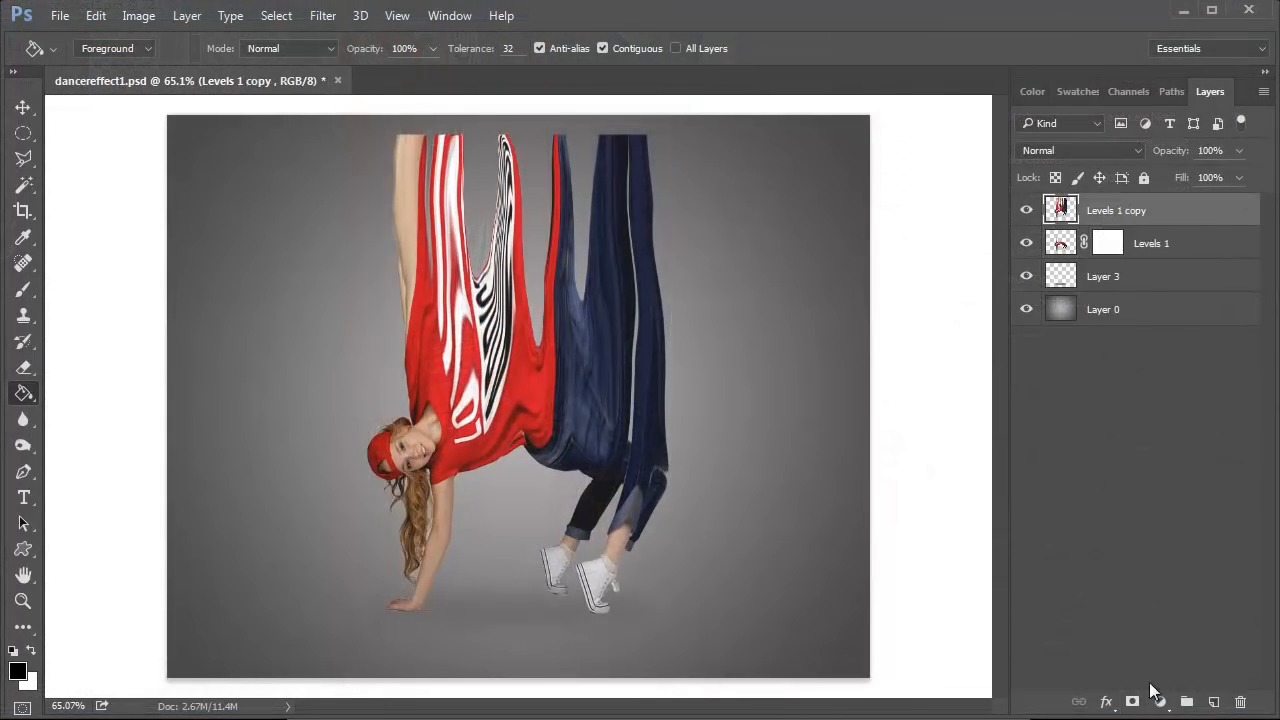 Our learning guide, How to Edit Video, covers everything you need to know. Here are my three picks to help you master the software side of the editing process:
5.

Add a Professional Touch


By now, you've probably realized that producing a video takes a few steps. I like to focus on the story and content of a video and outsource the technical work whenever I can.

For that, I turn to Envato Market, a site where you can grab pre-built video projects. Use a project like one of these and simply drop in your own assets and text, and you've quickly built a professional video.

Here are a few projects that you can grab from Envato Market to save some serious time when producing videos: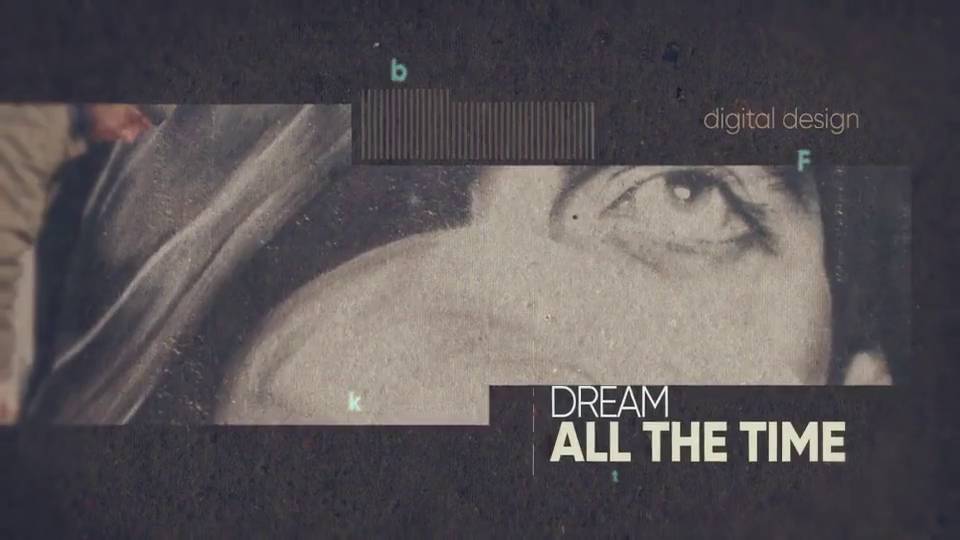 Set the tone for your video from the get-go thanks to this After Effects project. You can easily add in your own logo and see it come to life with this quick animation.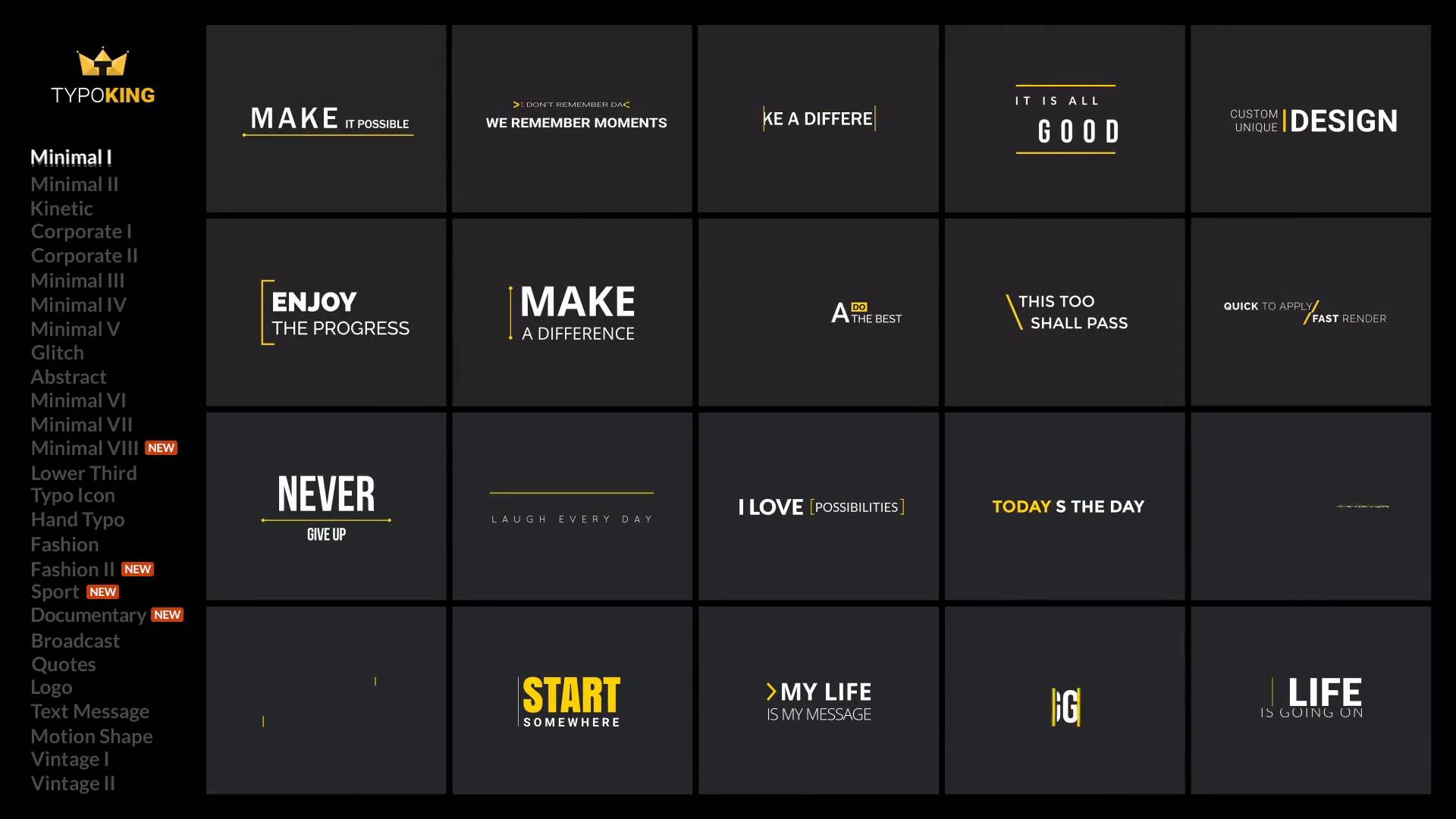 Text animations are always a crowd-favorite, but they can be tricky to produce if you don't have any experience doing so. With the TypoKing animator, it's easy to drop in your own text and animate it from scratch.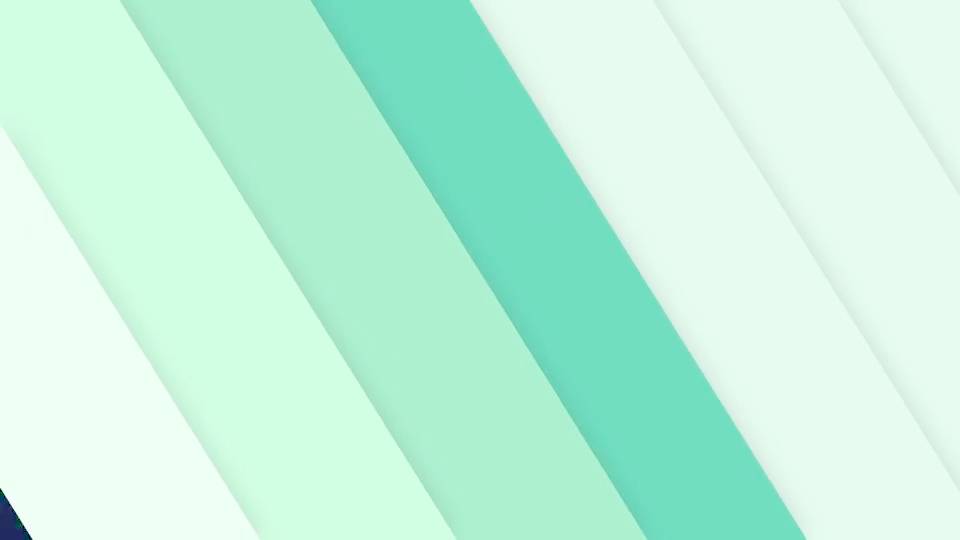 While every video editing app has basic transitions like fades or dissolves, sometimes you want more creativity in your cuts. Grab this pack to really add an effect to your video transitions.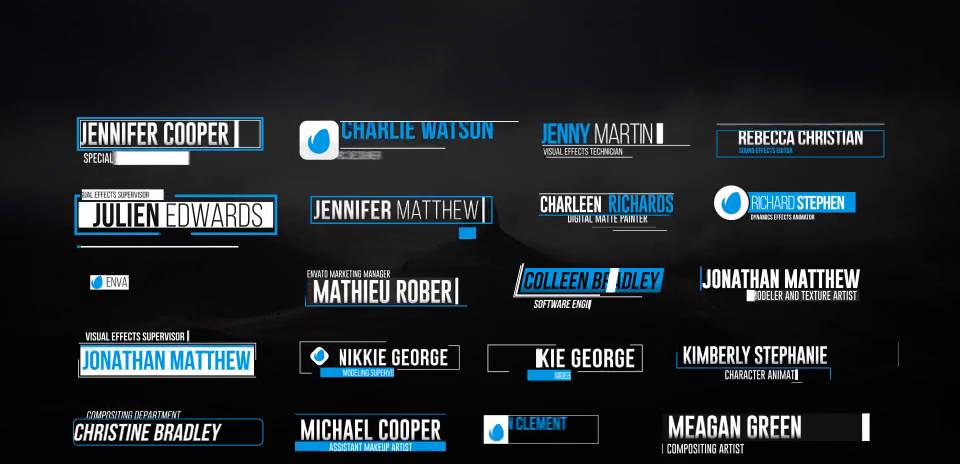 A nice lower thirds pack has a spot in every video editor's toolkit: this pack makes it easy to add overlays on top of your video footage. Whether you use this to identify the speaker in the video or leave a logo on top of the footage, this pack is a great choice.
Recap & Keep Learning
Here are a few ideas to keep learning more about producing video:

If you're nervous about recording your first video production, read (and read again) Melody Nieves' piece "Live Video: What's Keeping You From Hitting Record?" I can't recommend it enough.
If you're interested in seeing how I produce courses for Tuts+, check out my article that takes you from start to finish. 
I suggested using a smartphone earlier to record your live, on-camera video. The audio quality is much better with a lapel microphone, so follow this tutorial by Harry Guiness to learn how to use your smartphone and lapel mic together.
Do you teach with video? What do you think is different about teaching with video than with other formats? Share your thoughts in the comments

Learn Video Editing
We've built a complete guide to help you learn how to edit videos, whether you're just getting started with the basics or you want to master video editing and post-production.
Want a weekly email summary?
Subscribe below and we'll send you a weekly email summary of all new Photo & Video tutorials. Never miss out on learning about the next big thing.
Sign up
I believe that life is too short to do just one thing. In college, I studied Accounting and Finance but continue to scratch my creative itch with my work for Envato Tuts+ and other clients. By day, I enjoy my career in corporate finance, using data and analysis to make decisions. I cover a variety of topics for Tuts+, including photo editing software like Adobe Lightroom, PowerPoint, Keynote, and more. What I enjoy most is teaching people to use software to solve everyday problems, excel in their career, and complete work efficiently. Feel free to reach out to me on my website.
Start your 7-day free trial*
*All Individual plans include a 7-day free trial for new customers; then chosen plan price applies. Cancel any time.