Read Time:
5 mins
Languages:
10 افضل مشاريع عرض الصور ل أدوب أفتر إفكتس
نحن نأخذ الكثير من الصور الفظيعة هذه الأيام، وخاصة مع الأجهزة النقالة لدينا. ولكن ماذا تفعل مع مئات الآلاف من الصور؟ لماذا لا تضع معا عرض الشرائح الفوتوغرافية؟ عرض الشرائح هو وسيلة رائعة لتبادل الصور التي خلاف ذلك قد لا ترى النور من اليوم.
وفيما يلي عشرة عرض الشرائح الفوتوغرافية لأدوبي بعد تأثيرات من إنفاتو السوق لتعطيك بعض الإلهام!
1. Mosaic Photo
قالب متعدد الأوجه، فسيفساء صور تكشف عن عظيم لعرض الشرائح صورة شخصية مثل عيد ميلاد أو زفاف، ولكن يمكن أيضا أن تستخدم كمنتج أو فتحت الشركة في هذا الحدث. ببساطة سحب في الصور الخاصة بك، إضافة بعض الصوت وتقديم!
2. The Slideshow
يحتوي عرض الشرائح على مظهر كلاسيكي، خالدة، معززة بطبقة ماتي. القالب سوف تعمل بشكل جيد كما عرض الشرائح للصور الفوتوغرافية ولكن أيضا بمثابة فتحت لأي مشروع. التحميل تفتخر سهلة لتحرير هيكل وحدات وهناك ثلاثة خيارات المدة للاختيار من بينها.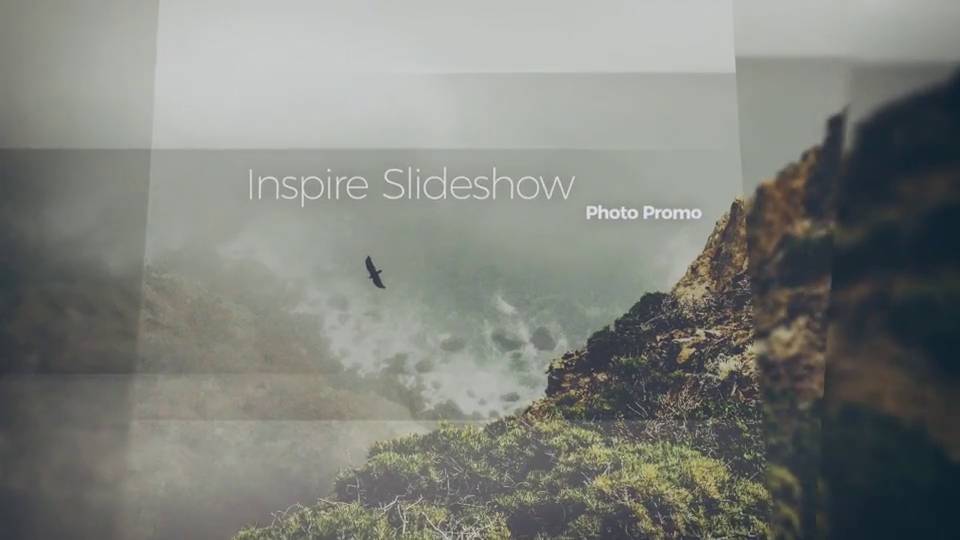 هذا هو عرض الشرائح بسيط، متحرك بذوق، مرتبة مع مساحة لمدة تصل إلى 150 صورة أو أشرطة الفيديو. يمكنك اختيار عرض أقصر لمدة دقيقتين أو واحد يدوم أربع دقائق.
4. Photo Gallery Smile To Life
متفائل، قالب متعة، معرض الصور ابتسامة في الحياة تحميل هو وسيلة ديناميكية لتقديم الصور الخاصة بك، مهما كانت المناسبة. هناك فيديو تعليمي وملف مساعدة بدف في حال واجهتك مشكلة.
5. Parallax Slideshow
معرض الصور أنيقة مع تأثير المنظر المنظر، وأنه يقبل الصور وأشرطة الفيديو. يحتوي هذا المشروع تنوعا تصاميم الشرائح في أي مناسبة: الزفاف، عطلة معرض، ألبومات الصور، الذكرى، أعياد الميلاد، لم الشمل، أو المناسبات الخاصة الأخرى.

6. Elegant Titles And Transitions Slideshow
مع 19 عنصرا نائما، يكون عرض الشرائح هذا في نهاية المقياس (43 ثانية) أقصر، ولكن إذا كنت تبحث عن قالب سريع وسهل الاستخدام، فسيكون ذلك مناسبا لك.
7. History in Photographs
عرض الشرائح الأنيقة مع تطور خمر، التاريخ في الصور يتيح لك تقديم الصور الخاصة بك بطريقة أصلية وأنيقة. هناك نسختين للاختيار من بينها، وسوف لا تحتاج الإضافات إضافية لاستخدامه.
8. Handwritten Animated Font Slide Show
مع خط جميل، شيدت الرسوم المتحركة، وهذا المشروع تمكنك من إنشاء شيء خاص حقا. هناك ضوابط عالمية للخط الرسوم المتحركة، وكذلك الضوابط الطابع الفردي. تحتاج إلى أن تستخدم النسخة الإنجليزية من أفتر إفكتس لهذا القالب، على الرغم من.
9. Watercolor & Ink Slideshow 2
لا يمكن أن يكون عرض الشرائح الفنية والإبداعية والألوان المائية والحبر أكثر رواجا الآن. كبيرة للعرض بابلي، ممتعة و مع 32 الآثار المقدمة مسبقا بالألوان المائية، رذاذ الطلاء، والسكتات الدماغية فرشاة، فإنه لا يمكن أن يكون أسهل للاستخدام.
10. Abstract Slideshow
أبستراكت لديه برودة قليلا، ويشعر أكثر الحضرية لذلك من بعض عرض الشرائح التقليدية. فإنه يجعل بسرعة ولا تتطلب أي الإضافات، حتى تتمكن من الحصول على العرض التقديمي معا في غضون دقائق، في حين لا تزال تبحث خلق بخبرة.
المزيد من أفضل دروس للمساعدة في عرض الصور الفوتوغرافية
Weekly email summary
Subscribe below and we'll send you a weekly email summary of all new Photo & Video tutorials. Never miss out on learning about the next big thing.
Update me weekly
Translations
Envato Tuts+ tutorials are translated into other languages by our community members—you can be involved too!
Translate this post
Powered by
Looking for something to help kick start your next project?
Envato Market
has a range of items for sale to help get you started.