Read Time:
6 mins
Languages:
Sponsored Content
This sponsored post features a product relevant to our readers while meeting our editorial guidelines for being objective and educational.
Spark AR is an augmented reality video platform from Facebook. In this article you'll learn how to get started making and sharing augmented reality video with Spark AR's free tools.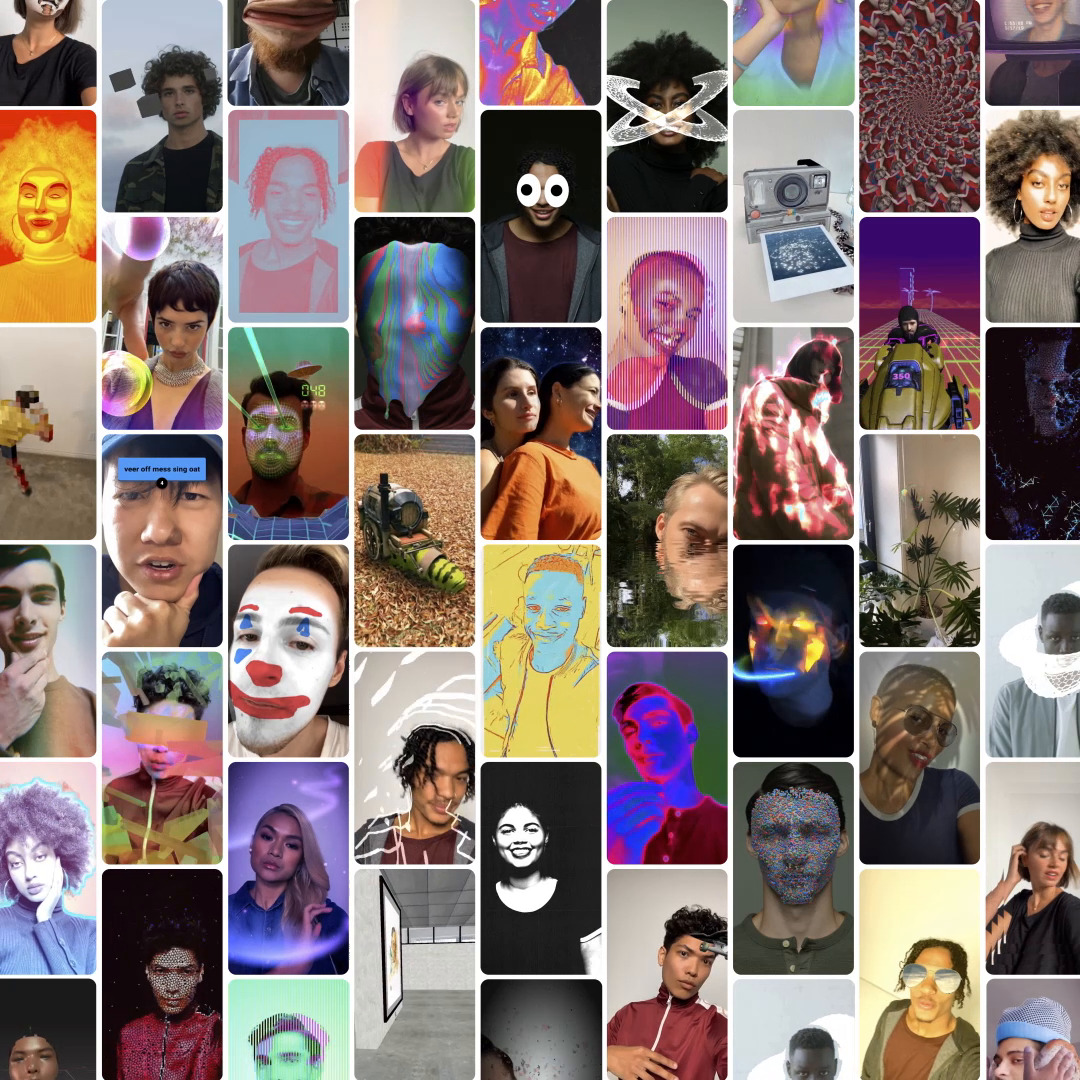 Augmented Reality Video
AR stands for augmented reality; a computer and smartphone-based interactive experience where the real-world environment is overlaid with visual effects. Remember the Pokemon Go gaming craze of a few years ago? That made great use of AR by encouraging people to walk around, holding up their phone to see – and "catch" – computer generated characters, which would appear to be standing right there in their surroundings.
Spark AR helps you to make and publish your own AR video effects quickly and easily, without the need for technical know-how. That said, the more you know the greater benefit you'll get from Spark AR, with the ability to write your own code and add your own sounds or 3D objects.
Augmented Reality Video on Facetime and Instagram
With Spark AR you can add effects to your videos for Instagram, Facebook and Facetime, anything from simple overlays to more complex animations.
Spark AR projects for Instagram and Facebook let you create and share all kinds of cool filters and video-based interactivity. AR on Facetime can helps make video calls more fun and less awkward by bringing a shared environment to the call, whether that's subtly shifting or totally riffing on what we'd have in unmediated reality. 
Spark AR Basics
There are a variety of ways to use Spark AR, but they share some basics. Here is a quick overview of the main features: the AR Library, patches and programming, and publishing.
Here you can import objects, clips, audio, textures and more to start creating your own effects. The library also has a lot of resources that you can use. These start stock items come within an attribution license, and to make it easier for you to keep track, that license is automatically provided, so you don't need to remember to mention it each time you publish!
Patches are a visual way to build animations. Each patch performs it's own function and connects to other patches. This means that you can create more complex effects and interactions without needing to know how to code. There are tons of patches available but they include ones that perform mathematical functions, audio and animation patches, and face landmarks which help you to track facial features.
If you do know how to code, Spark AR uses javascript to create the effects and animation, so there's a lot of flexibility and control with each project.
To publish an effect for others to find and use you can upload it to the Spark AR Hub, and from there choose whether the template is public on those platforms or to allow access via a link – the latter doesn't need to go through a review.
If you're publishing your effects publicly you can choose to do it directly to Facebook, Instagram or both. If you choose both it only needs to go through the one review process and you'll be able to manage it and see the insights in one place.
How to Use Spark AR – Get Started
Where you start might depend on your level of confidence and technical ability, so let's break this down into some great places to start if you're a beginner, or if you're an intermediate or more advanced animator.
For Beginners
Learn how to separate someone from their background using segmentation and camera texture, and change it out for something else. This tutorial will take you through masking your user so you can separate them from their background, and how to create something new using 2D objects, before re-adding the person to your new background.
You're probably familiar with apps that can add a filter to a face, but now you can learn to do it yourself using a face tracked, mesh, material and texture. There's also an additional tutorial to help you create your own texture.
Add sound to play when the person using your effect interacts with something. This tutorial will look at audio effect patches, with some sample content that you can download and follow along with step-by-step.
For Intermediates
Create a fun atmosphere with floating particles by following this tutorial. You'll learn how to use the Patch Editor to change how the particles look when the screen is touched.
Build a frame effect, visible through the back camera, complete with dynamic text that displays the date and location. You'll discover how to change the frame when the screen is tapped.
This tutorial walks you through animating a 3D object using a skeleton of bones and joints. The 'skeleton' – a teddy bear in this case – will move its body and face in time to the movement of the person using it.
Advanced
Learn how to use Spark AR Studio to script an 'interactive world effect'. With this you can place and animate a 3D model in a real environment that will react to touch.
Build a block with multiple components and then add four custom inputs to it. The result is a cool snowfall filter which changes in size and density, making it look much more realistic.
Create a realistic beam of light falling across the face of the user. You'll learn how to separate the background from the effect so that the light only falls on the user and not what's behind them.
What Will You Make?
Being able to build and upload your own effects and display them on your Facebook and Instagram profiles is fun, but being able to share those for other people to use is even better, and can create a shared experience in a way that other video can't.
Spark is a great way to learn, too. Starting with the beginner tutorials will give you a feel for the interface and help you learn the essential basics you need to develop, then you'll feel ready to move on to more advanced tutorials and start creating some truly amazing things.
Keep Studying Video Production
Weekly email summary
Subscribe below and we'll send you a weekly email summary of all new Photo & Video tutorials. Never miss out on learning about the next big thing.
Update me weekly
Translations
Envato Tuts+ tutorials are translated into other languages by our community members—you can be involved too!
Translate this post
Powered by
Looking for something to help kick start your next project?
Envato Market
has a range of items for sale to help get you started.