Marie Gardiner
Neon-Effekte kann man sofort erkennen. Sie strotzen vor Farbe mit Charakter und erinnern sofort an die Retro-Popkultur bzw. an das pulsierende Stadtleben. Kein Wunder also, dass die Neonfarben in Videos einen guten Ton setzen können.
Wenn Sie an einem Videoprojekt in Adobe Premiere Pro arbeiten, können Sie diese Effekte mit Vorlagen schnell hinzufügen. In diesem Artikel stellen wir Ihnen zehn kreative Neon-Effekte vor, die Sie bei Envato Elements herunterladen können. Beachten Sie, dass dieser Artikel regelmäßig von Envato Tuts+ Mitarbeitern mit neuen und bemerkenswerten Vorlagen aktualisiert wird.
Wir bieten Ihnen in diesem Artikel viel Inspiration und unsere Plattformen stehen Ihnen jederzeit auch zur Verfügung - dort können Sie noch mehr Ideen für Premiere Pro Übergänge und Premiere Pro Effekte entdecken. In ganz einfachen Schritten können Sie sogar Premiere Pro lernen, wenn Sie schon immer Videos erstellen wollten, aber nicht wussten, wo Sie anfangen sollten. Nachdem Sie mit den einfacheren Details vertraut sind, können Sie bei uns auch andere wichtige Themen entdecken und kennenlernen, z.B. wie Sie Premiere Pro Effekte anwenden können oder Ihr Premiere Pro Video für Web exportieren können.
Mit einem Elements-Abonnement erhalten Sie unbegrenzten Zugang und Downloads von Vorlagen und Effekten, Musiktiteln, Stockfotos, kreativen Schriftarten und mehr. Es gibt keine Einschränkungen, Limits oder Warnungen. Einfach stöbern, herunterladen und für Projekte einsetzen. Alles ist durch eine leicht verständliche Lizenz abgedeckt, so dass Sie diese Assets in jedem Projekt einsetzen können.
Top Neon Vorlagen für Adobe Premiere Pro
Wenn es um coole Neon-Vorlagen für Ihr Video geht, hat Envato Elements eine Reihe davon zur Auswahl. Hier sind zehn der besten Vorlagen für Adobe Premiere Pro.
Eine Auswahl an leuchtenden Titeln im Neon-Stil für Adobe Premiere Pro steht Ihnen zur Verfügung. Dieses Paket enthält Links zu den coolen eingesetzten Schriftarten als Teil des Downloads.
Diese mutige und leuchtende Neon-Titelvorlage für Adobe Premiere Pro erinnert an eine typische Neonwerbung, ist aber dennoch leicht zu lesen. Der Effekt beinhaltet auch ein realistisches Flackern.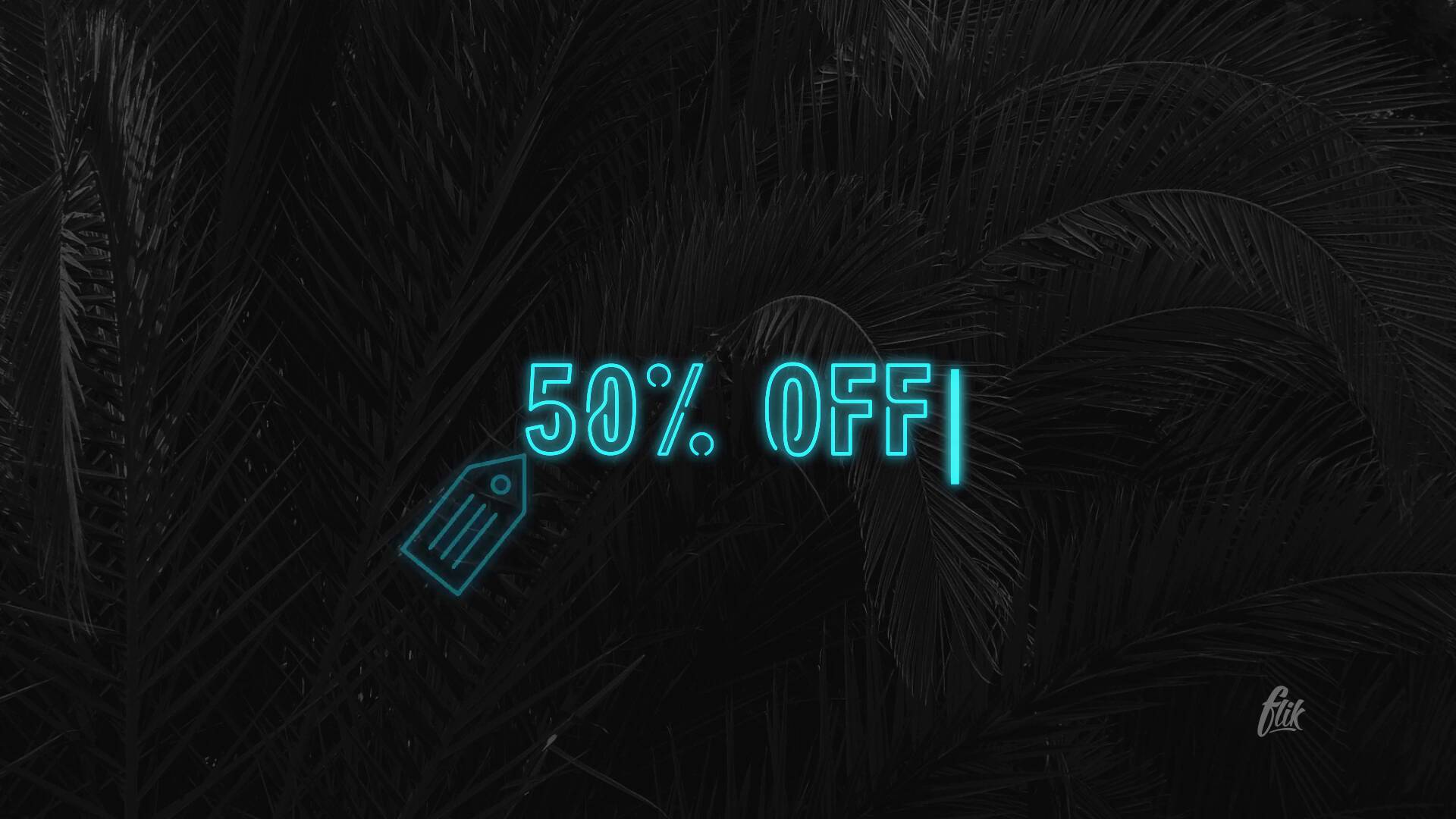 Ein Paket mit 16 Lower Thirds für Adobe Premiere Pro mit Neon-Farbgebung und Glitch-Effekt. Es gibt viele Optionen zur Auswahl, und mit einem sauberen, modernen Look würden diese Lower Thirds zu den meisten Projekten passen.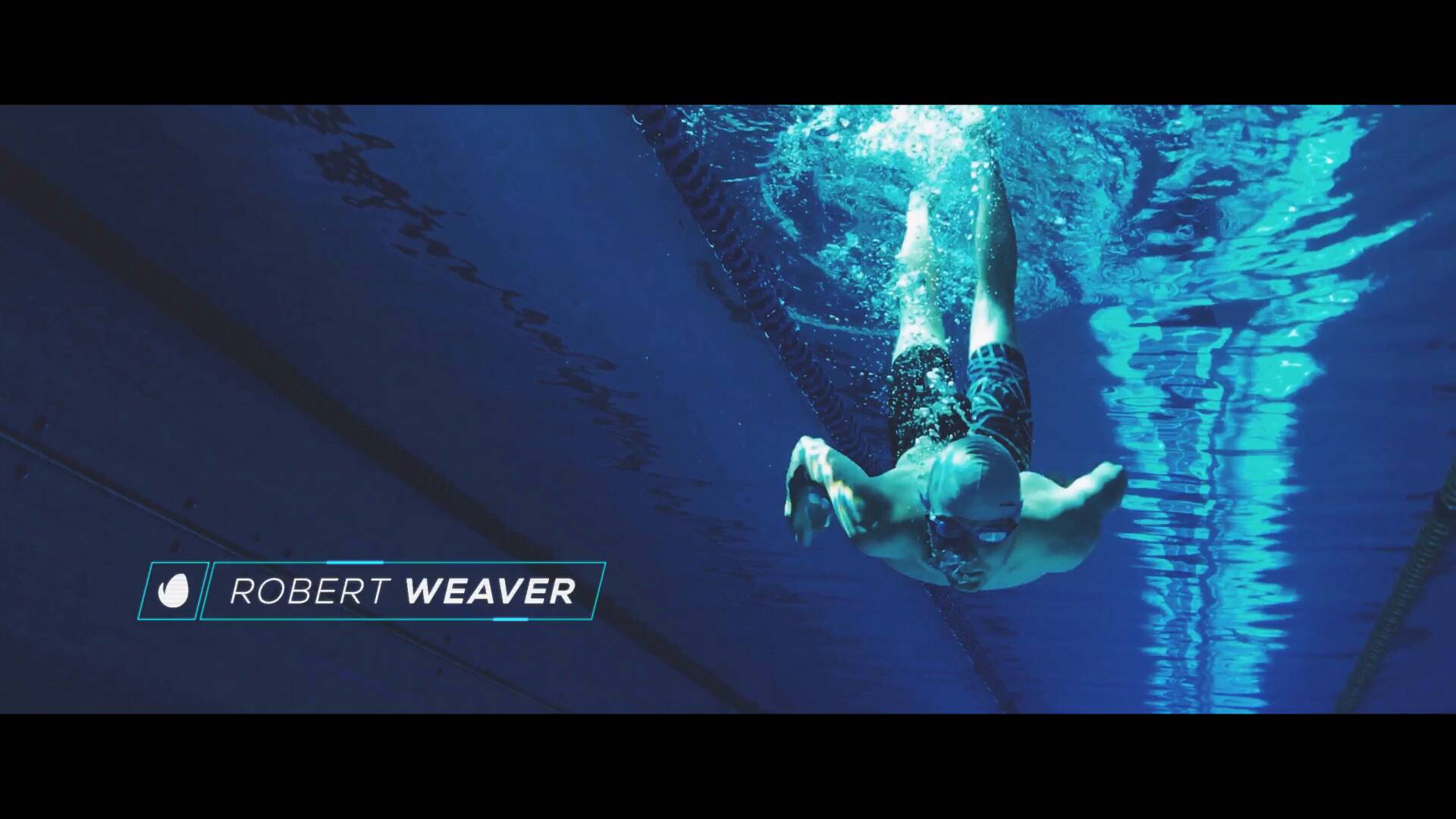 Mit dieser Retro-Titelvorlage für Adobe Premiere Pro versetzen Sie Ihr Projekt zurück in eine Zeit der Neonfarben, Glitches und analogen Geräusche.
Epic Title Sting (Version zwei) ist ein kraftvoller Opener mit einem hellen Stil. Die Steuerung ist einfach zu bedienen. Ein Tutorial hilft Ihnen mit Tipps und Tricks weiter, falls Sie nicht weiterkommen sollten!
Dieses Paket ist eine großartige Anlaufstelle für lustige, animierte Elemente und Titel für Ihr Projekt. Mit leuchtenden Farben und schnellen Bewegungen eignen sie sich hervorragend für ein schwungvolles Projekt voller Energie.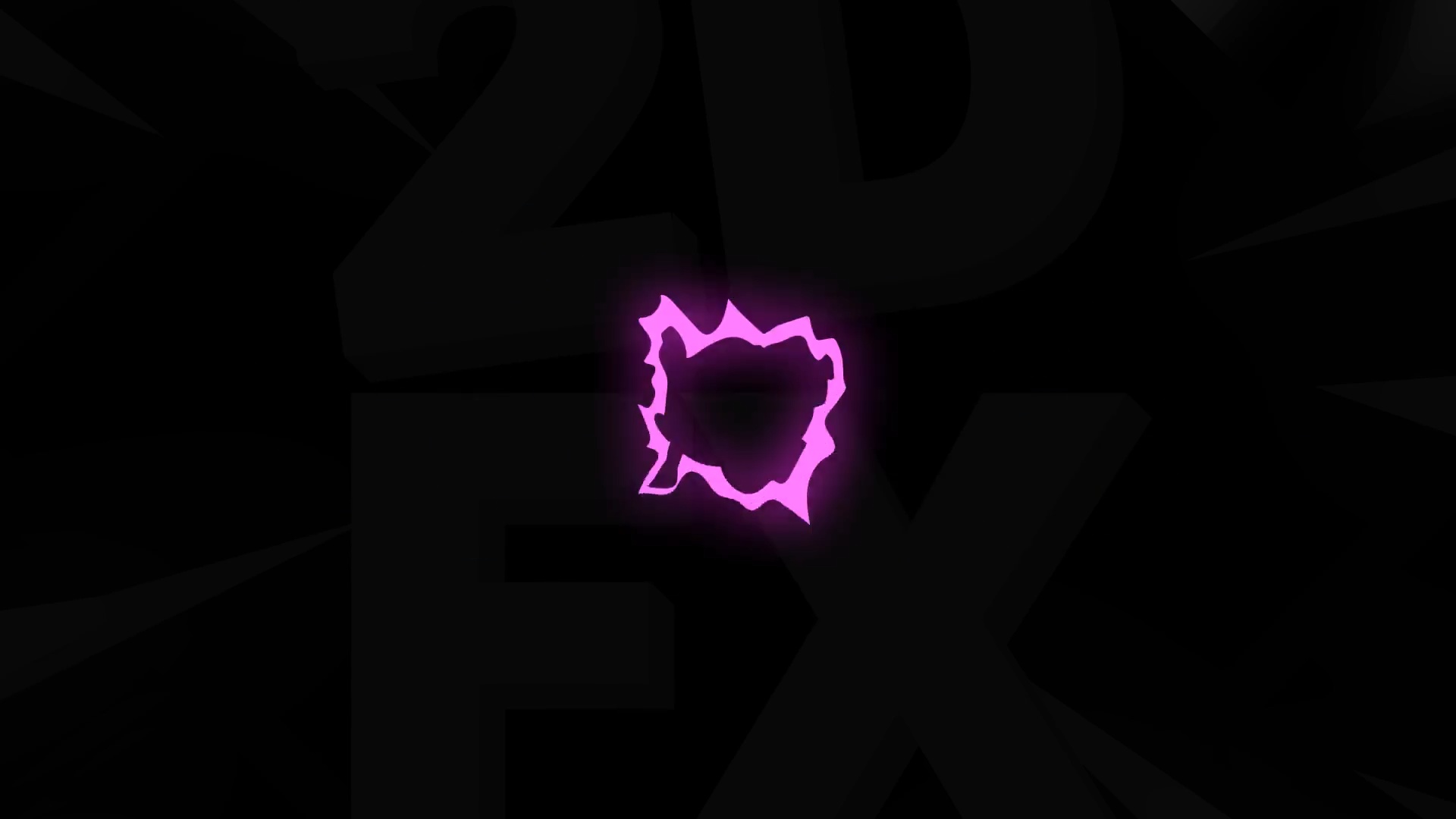 Das Ultra Editing Kit enthält so ziemlich alles, was Sie für Ihre Filmproduktion brauchen könnten, darunter Hunderte von Übergängen, animierte Titel, Motion Graphics und vieles mehr.
Genießen Sie Blitzeffekte mit einer leuchtend blauen Neonfärbung in diesem coolen Paket von Elementen für Adobe Premiere Pro.
Geben Sie Ihren Titeln einen Hauch von Glanz mit Light Dancer. Fügen Sie Wörter zu einem fiktiven Tanz hinzu, während Partikel in leuchtenden Farben Ihre Botschaft zum Leuchten bringen.
Ein kraftvolles und beeindruckendes Titelbild, das sich leicht anpassen lässt. Es gibt einen optionalen transparenten Hintergrund und eine Anleitung, falls Sie Hilfe benötigen.
Tipps zur Verwendung von Neoneffekten in Ihren Adobe Premiere Pro Videos
Arbeiten Sie zum ersten Mal mit Neon in einem Video? Dann haben wir hier ein paar Tipps für Sie, wie Sie Neon-Effekte effektiv einsetzen können:
Beschränken Sie die Farben auf ein Minimum
Wenn man sich im kreativen Prozess befindet, ist es leicht, immer wieder lustige, leuchtende Farben hinzuzufügen. Aber seien Sie versichert, dass nur eine oder zwei am besten funktionieren. Ihre Neon-Effekte werden die Blicke der Betrachter trotzdem auf sich ziehen. Außerdem haben Sie den zusätzlichen Vorteil, dass Sie die Aufmerksamkeit auf Ihren Inhalt lenken.
Vermeiden Sie weiße Hintergründe
Es gibt einen Grund, warum wir Neonschilder normalerweise nachts besser sehen. Die Dunkelheit hebt die hellen Farben hervor, und deshalb funktionieren dunklere Hintergründe so gut, wenn Sie in Adobe Premiere Pro arbeiten. Ein weißer oder heller Hintergrund lässt Ihren Neon-Effekt überhaupt nicht zur Geltung kommen.
Verwenden Sie Neon in Isolation
Neon ist ein ziemlich dominanter Look, oft mit leuchtenden Farben und dynamischen Bewegungen. Für sich allein genommen ist das Ergebnis unglaublich. Aber wenn Sie es mit anderen Effekten kombinieren, kann das finale Video schnell überladen wirken. Wenn Sie mit Neon-Effekten arbeiten, lassen Sie sie am besten für sich allein leuchten.
Weniger ist mehr
Ein Hauch von der Neonfarbe kann viel besser wirken, als wenn sie überall auf dem Bildschirm verwendet wird. Wenn Sie Neon sparsam einsetzen, haben Sie die Möglichkeit, positiv aufzufallen. Sie können die Aufmerksamkeit auf verschiedene Bereiche des Bildes lenken und die Geschichte, die Sie Ihrem Publikum erzählen, steuern.
Weitere Adobe Premiere Pro Ressourcen von Envato
Wenn Sie regelmäßig Werbevideos erstellen oder im Bereich Videomarketing arbeiten, sollten Sie sich diese Ressourcen von Envato ansehen.
Verbessern Sie Ihr Video-Marketing mit dem Envato Leitfaden
Verbessern Sie Ihre Fähigkeiten im Videomarketing mit unserem umfassenden Leitfaden: Hier lernen Sie Videomarketing von A bis Z.
Kostenlose Videos, Musik und Vorlagen von Mixkit herunterladen
Besuchen Sie Mixkit für kostenlose Stock-Videos, kostenlose Stock-Musik, und kostenlose Vorlagen für Adobe Premiere Pro.
Erstellen Sie ein Motion Graphics Video online mit Placeit
Placeit ist ein Online-Videomacher mit professionell gestalteten Motion Graphics Vorlagen.
Envato Elements: Unbegrenzte Downloads
Envato Elements bietet Millionen von Stock-Elementen: Fotos, Musik, Videoclips, Schriften, Vorlagen für Videoprojekte für After Effects, Premiere Pro, Final Cut Pro und Motion, und Kreativkurse von Envato Tuts+, alles mit einem einzigen Abonnement: Laden Sie so viele Artikel herunter, wie Sie möchten, zu einem günstigen monatlichen Preis.
 Weitere Artikel für Adobe Premiere Pro
Want a weekly email summary?
Subscribe below and we'll send you a weekly email summary of all new Photo & Video tutorials. Never miss out on learning about the next big thing.
Sign up
Photographer and writer based in north east England.
Marie Gardiner is a writer and photographer from the North East of England. After gaining her degree in Film and Media, Marie worked in the media industry, before leaving to set up the business she runs with her partner: Lonely Tower Film & Media. As well as writing about visual practices like photography and video, Marie is also the author of Sunderland Industrial Giant (The History Press, 2017), Secret Sunderland (Amberley Publishing 2019), and Celebrating Sunderland (Amberley Publishing 2023). Her photographic work focuses on landscapes and industrial ruins, particularly those of the North Pennines as she continues to work on her long-form documentary project Changing Landscapes.
One subscription. Unlimited Downloads.