Nona Blackman
Erleben Sie Ihren Hochzeitstag immer wieder neu, wenn Sie ein Hochzeitsvideo von diesem besonderen Tag erstellen. Und keine Sorge, Sie müssen nicht alles von Grund auf neu erstellen, denn es gibt so viele großartige Hochzeitsvideo Ideen auf Envato Elements und Envato Market, mit denen Sie beeindruckende und professionelle Ergebnisse erzielen können. Das Hochzeitsvideo Ihrer Träume wird mithilfe unserer Vorlagen zum Hit.
Mithilfe unserer Hochzeitsvideo Ideen, die eine großartige Inspirationsquelle darstellen, können Sie das Hochzeitsvideo erstellen, dass alle begeistern wird!
Ein Hochzeitsvideo kann in seiner finalen Umsetzungsform eine Video Slideshow sein, aber noch besser. Wenn Sie ein Diashow Video erstellen möchten, können Ihnen unsere Vorlagen viel weiterhelfen. Wenn Sie eine Diashow aus Fotos erstellen möchten, könnten Ihnen auch unsere Photoshop Tutorials weiterhelfen. Unsere Sammlung zum Thema Photoshop können Sie hier entdecken.
Top Hochzeitsvideo Vorlagen für Resolve
Ausgewählte Vorlage von Envato Elements
Wenn Sie auf der Suche nach der richtigen Video Slideshow Idee für Ihre Hochzeit sind, ist diese Vorlage genau das Richtige für Sie. Fügen Sie zum Anpassen einfach Ihren Text, Ihre Fotos und/oder Videos hinzu und rendern Sie sie.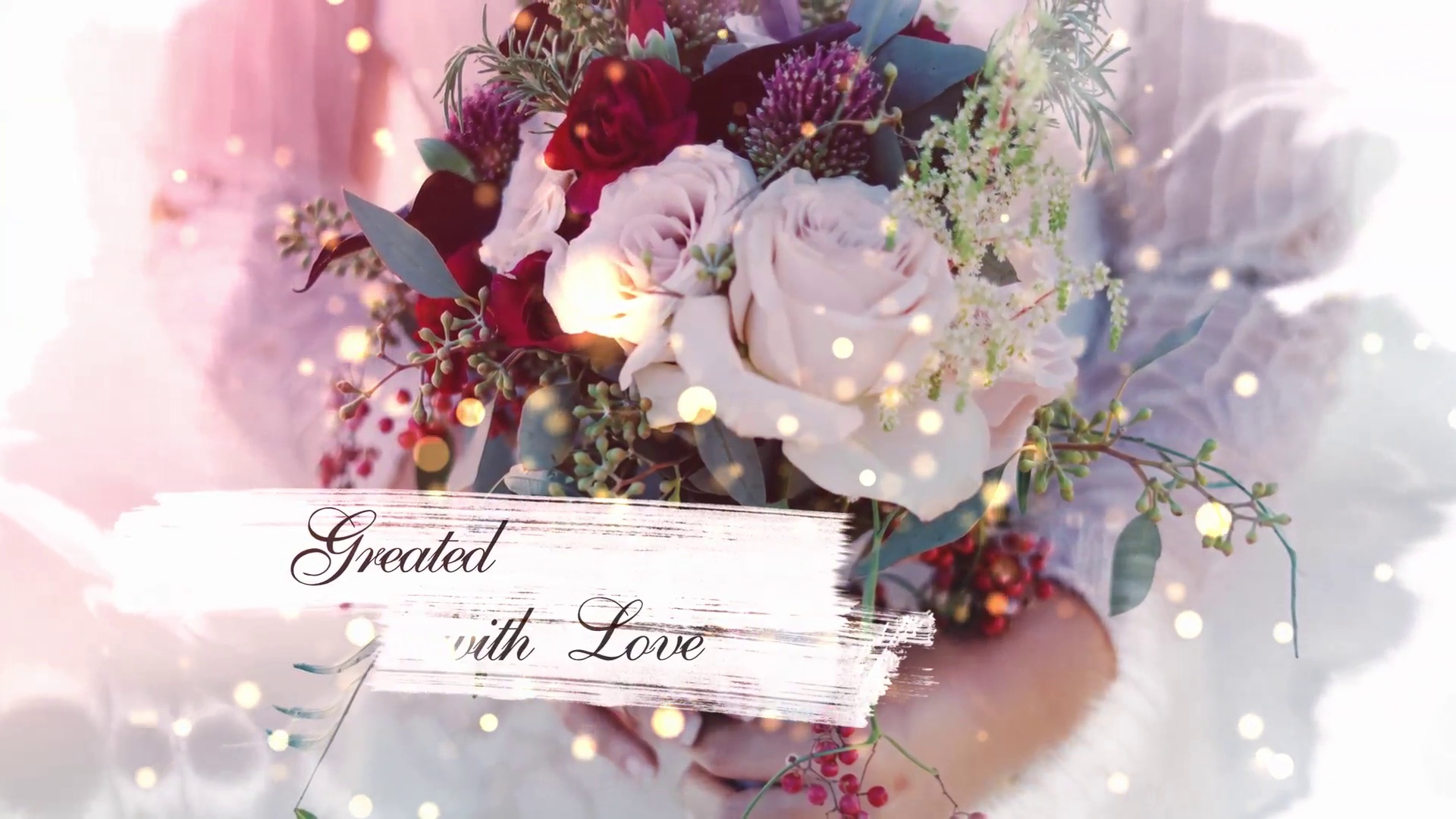 Hauptmerkmale
Programm: DaVinci Resolve
Anforderungen: Keine Plugins erforderlich
Auflösung: 1920 x 1080
Herunterladen und ausprobieren 
Mit einem Abonnement von Envato Elements erhalten Sie unbegrenzte Downloads von DaVinci Resolve-Vorlagen sowie Tausende von Audiotracks, Bilder, Videos, Schriftarten, Mockups, Grafiken und mehr.
Weitere Hochzeitsvorlagen für DaVinci Resolve
Möchten Sie ein Diashow Video erstellen oder eine Diashow aus Fotos erstellen? Mit Envato Elements können Sie so viele Hochzeitsvideo-Vorlagen für DaVinci Resolve herunterladen, wie Sie wollen, so oft Sie wollen, und das für eine geringe monatliche oder jährliche Gebühr. Wenn unsere vorgestellte Vorlage also nicht ganz das ist, was Sie brauchen, finden Sie hier einige großartige Alternativen, die Sie stattdessen ausprobieren können. 
Eine romantische Video Slideshow Vorlage für Hochzeiten, die es Ihnen ermöglicht, Ihre eigenen Videoclips, Fotos und Texte hinzuzufügen, um Ihre eigene Liebesgeschichte zu erzählen.
Erzählen Sie die Geschichte Ihrer Liebe von dem Moment an, an dem Sie sich kennengelernt haben, bis zu Ihrem Hochzeitstag, wenn Sie diese tolle Vorlage für Resolve verwenden.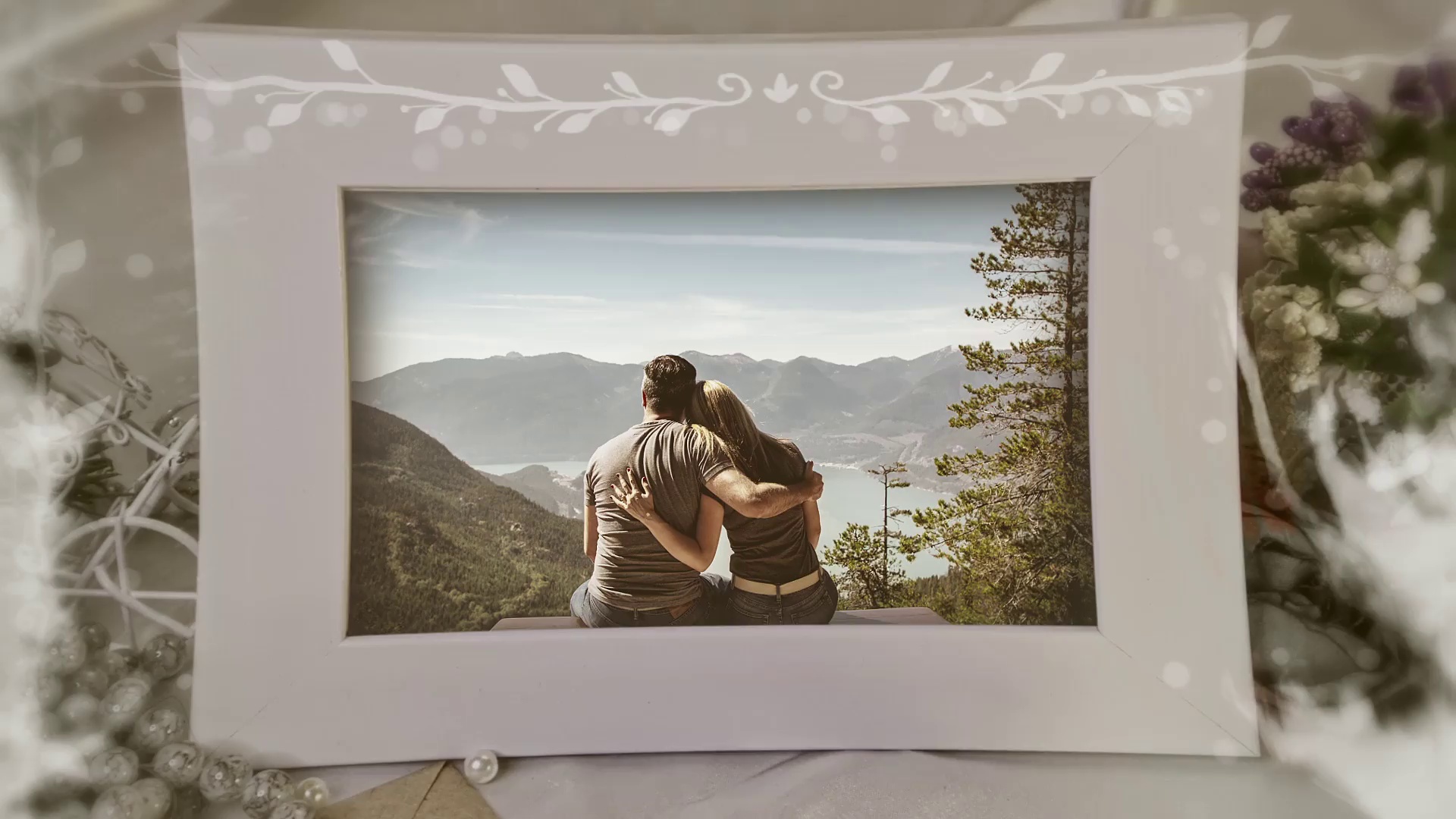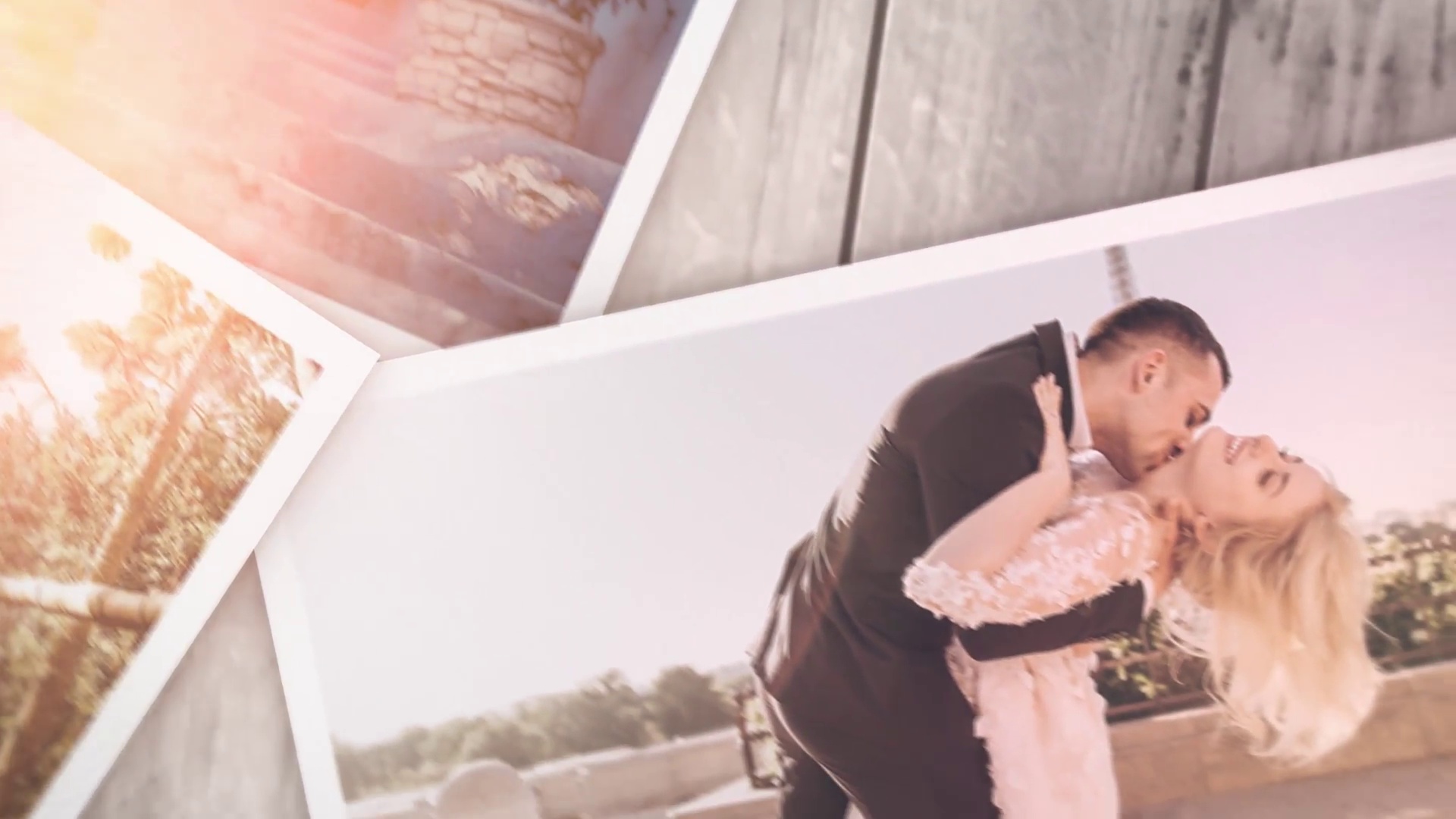 Weitere Ressourcen für Hochzeits-Slideshows
Wenn Sie auf der Suche nach weiteren Ressourcen sind, die Ihnen helfen, Ihr Hochzeitsvideo unvergesslich zu machen, sehen Sie sich diese Artikel an, die auch als Teil eines Abonnements von Envato Elements erhältlich sind.
Sie brauchen eine moderne und elegante Schriftart für Ihre Slideshow? Wie wäre es mit Oliver Blush? Sie bietet einen vollständigen Satz von Groß- und Kleinbuchstaben, Zahlen, Satzzeichen und jede Menge Ligaturen, alternative Anfangs- und Endschwärmer, mit denen Sie schöne Texte erstellen können.
Verwenden Sie für das Hochzeitsvideo das sie erstellen doch dieses Set von Hochzeitsdekoration-Blumen um Ihre Slideshow und andere Hochzeitserinnerungsstücke zu schmücken. Die Grafiken werden in den Dateiformaten PNG, JPG und EPS angeboten und sind somit sehr vielseitig einsetzbar.
Diese wunderbare Melodie wäre ein hervorragender Soundtrack für Ihre Hochzeitsvideo Idee.
Weitere Top Hochzeitsvideo Ideen auf Envato Market
Wenn Sie nur eine erstklassige Video Slideshow Vorlage für Hochzeiten kaufen möchten, ist Envato Market die beste Wahl für Sie. Sehen Sie sich diese fabelhaften Vorlagen für Resolve an, die Sie dort finden können.
Diese DaVinci Resolve-Vorlage bietet 10 Medienhalter und 10 Texthalter, mit denen Sie Ihre eigene Geschichte erzählen können. Ein Video-Tutorial hilft Ihnen bei der Anpassung der Vorlage.
Erstellen Sie Ihre eigene Hochzeits-Slideshow und feiern Sie Ihre Hochzeit mit dieser fantastischen Vorlage. Fügen Sie einfach Ihre Fotos oder Videos hinzu, ändern Sie den Text, ändern Sie die Farben und Ihr Projekt ist fertig.
Weitere Vorlagen für DaVinci Resolve
Hier finden Sie weitere Top-Ressourcen zu DaVinci Resolve von Envato Tuts+:
Über diese Seite
Wie wir ausgewählt haben
Wir haben uns Projekte angesehen und dabei alle möglichen Variablen berücksichtigt, darunter Organisation, Komplexität, erforderliche Erfahrung und Gesamtschwierigkeit, Mindestanforderungen an die Hardware, enthaltene Versionen und Optionen, Formate, Auflösung, Dateigröße, Abhängigkeiten und erforderliche Plugins (falls vorhanden), Sprachoptionen, unterstützte Softwareversionen, Stil, Design und Kosten. Mehr darüber, wie wir unsere Produkte auswählen, erfahren Sie unter: Wie wir Video-Vorlagen für Envato Tuts+ auswählen.
Über die Autoren
Nona Blackman hat dieses Buch geschrieben. Jackson Couse hat es bearbeitet und veröffentlicht.
Teilen Sie Ihr Handwerk in den Envato-Foren
Haben Sie einige dieser Vorlagen ausprobiert? Lassen Sie es uns in den Envato-Foren wissen. Wir freuen uns, wenn Sie uns Ihre Kreationen zeigen!
Want a weekly email summary?
Subscribe below and we'll send you a weekly email summary of all new Photo & Video tutorials. Never miss out on learning about the next big thing.
Sign up
Copywriter
Nona Blackman began her freelance copywriting career with Envato in 2017. Since then she has written over 400 articles for the Envato Tuts+ Design & Illustration, Photography & Video, Web Design, Code, Music & Audio, 3D & Motion Graphics, Business and Computer Skills sections, as well as the Envato Blog and the Envato Medium account. Blackman holds a Bachelor's degree in English from the University of the West Indies, a Master's of Fine Arts in Photography, Video and Digital Design from the School of Visual Arts in New York City, and a Postgraduate Certificate in Education from the University of Westminster in London.
Looking for something to help kick start your next project?
Envato Market
has a range of items for sale to help get you started.