Marie Gardiner
Buscar Textos Animados increíbles para tu video de After Effects puede ser abrumador. ¡Hay tanto para elegir! Aquí, hemos reunido nuestra selección de las mejores plantillas de video de animación de Tipografía Cinética de After Effects de Envato Elements y Envato Market, para encontrarte la descarga perfecta.
Las 3 Mejores Plantillas de Envato Elements (Descargas Ilimitadas)
Aquí hay tres plantillas de Tipografía Animada en After Effects de Elements, todos incluidos como parte de la suscripción mensual.
Esta divertida y elegante plantilla de After Effects realmente te ayudará a hacer una declaración con tu proyecto. El abridor dura 21 segundos y hay un enlace a la fuente gratuita usada en el ejemplo.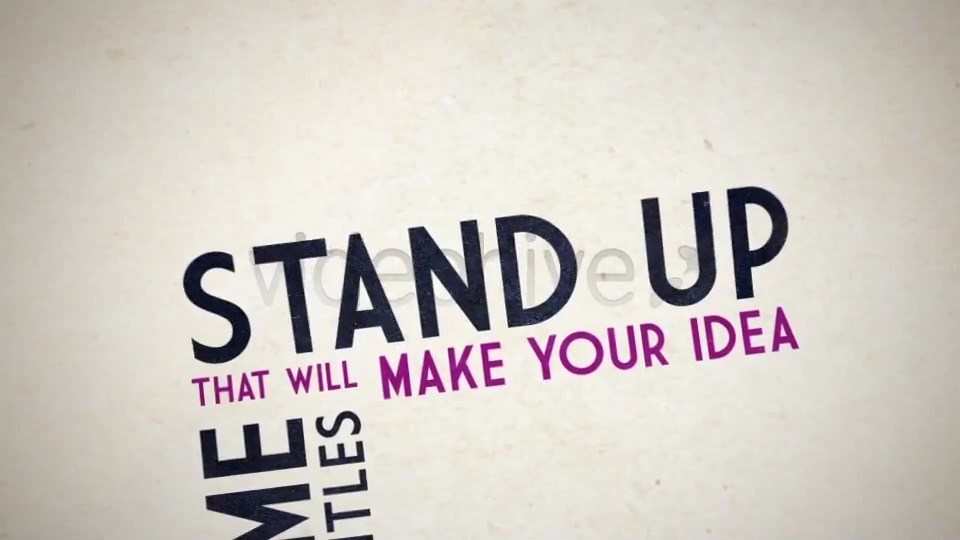 Hay 13 escenas para elegir con esta plantilla de Tipografía Cinética para After Effects. ¡Simplemente arrastra y suelta tu texto y logo y listo!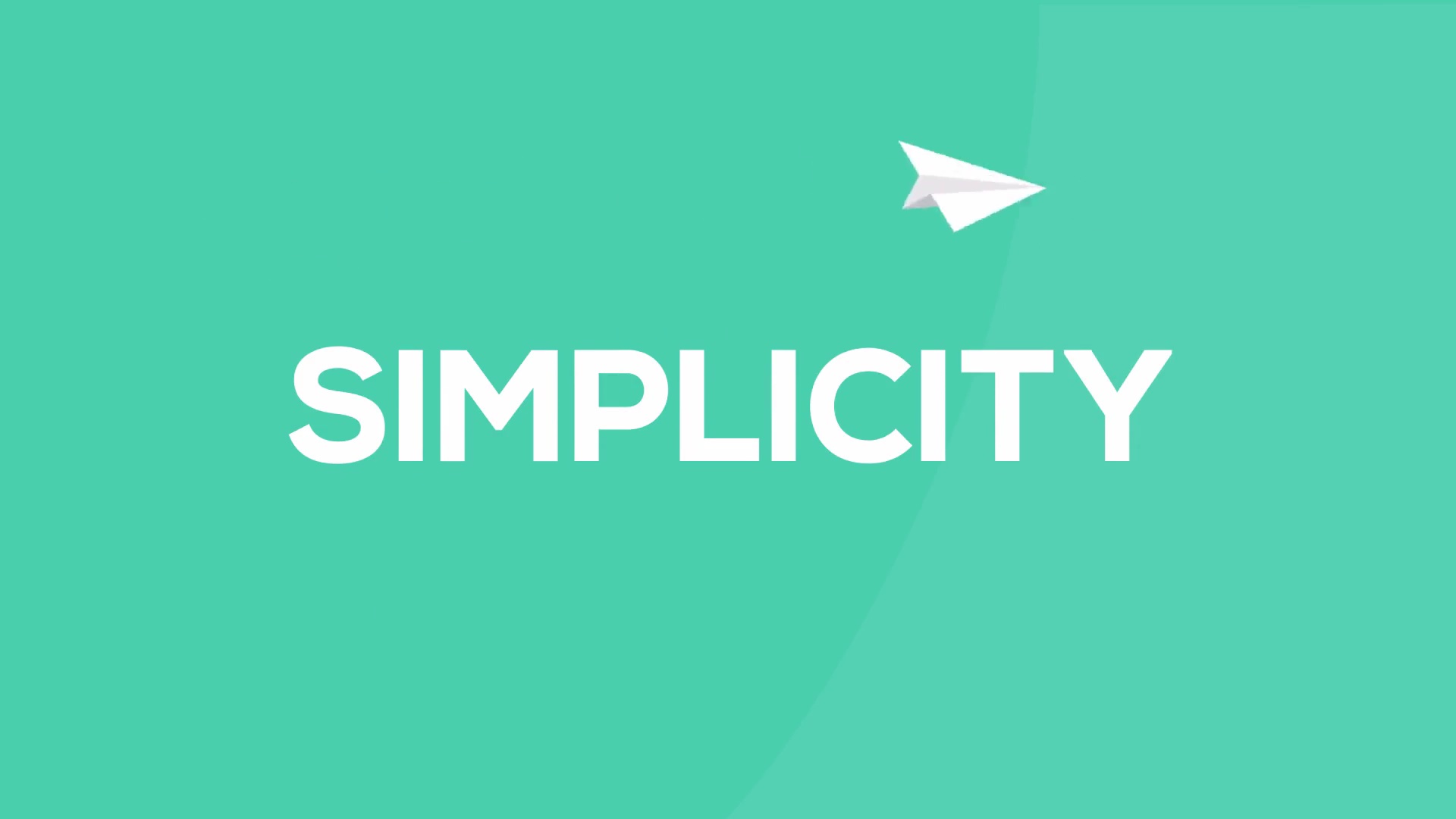 Cambia las fuentes, los colores, la escala y la posición fácilmente con este paquete de tipografía. Reorganiza las escenas para crear tus propios guiones gráficos y ajusta la duración para que se adapte.
Las 15 Mejores Plantillas de Tipografía Cinética para After Effects de Envato Market
Con 40 animaciones de títulos en este paquete, Tipografía Cinética es fácil de personalizar y no requiere ningún complemento. Se incluye un enlace a la fuente gratuita usada con la descarga.
Esta plantilla de After Effects cuenta con versatilidad, desde todo hasta una presentación comercial hasta un proyecto de video más personal.
Brillante y colorido, el Paquete de Tipografía Cinética le dará un toque optimista a cualquier proyecto de After Effects. No necesitarás complementos para usar esto y hay un archivo de ayuda incluido si te atoras.
Tipografía Cinética es una plantilla de After Effects diseñada para proporcionar un Texto Animado fácil de usar para ayudar a que tu video realmente destaque. El tamaño, la duración y el color son fáciles de cambiar, así que puedes crear algo que se adapte a tu proyecto.
Mitad explicador, mitad Texto Animado, Pizarrón Cinético ofrece 30 escenas y 30 marcadores de texto e incluye los efectos de sonido y los dibujos que ves en la vista previa.
Otra plantilla alegre con colores llamativos y movimiento divertido y animado, Tipografía Cinética te permite crear y personalizar tu propia promoción animada, explicativa o comercial, ¡con estilo!
Con animaciones atractivas y movimiento de cámara, y una biblioteca de texturas y colores incluidos, Kinetics ofrece un mundo de posibilidades creativas.
No se requieren complementos para la descarga de Tipografía Cinética y agregará un toque de color alegre a tu video.
Con más de 100 combinaciones posibles, Constructor de Texto Animado Cinético para After Effects es completamente editable y viene con escenas prerenderizadas para facilitar su uso.
Con un movimiento enérgico y un esquema de color simple, Tipografía Cinética funciona sin complementos y se puede personalizar con solo unos pocos clics.
Fresca y original, Brush es un giro agradable a tu tipografía de movimiento típica. Simplemente escribe tu mensaje y cambia el color del trazo para que se adapte.
Con una estructura modular simple, esta plantilla de Tipografía Animada en After Effects facilita la reorganización de escenas en tu propio guion gráfico. La duración se puede ajustar desde 10 segundos hasta más de 5 minutos.
Tipografía Cinética tiene 30 títulos únicos y facilita la personalización del aspecto de tu video. Incluso hay un enlace a la fuente gratuita usada.
Crea un guion gráfico arrastrando y soltando contenido, y gestiona las transiciones y los movimientos sin encuadres clave con Kit de Herramientas del Generador de Tipografía Cinética
Bien organizada y rápida de renderizar, la plantilla Tipografía Cinética de After Effects viene con un fácil control de duración, expresiones universales y 45 opciones de Tipografía Cinética.
Más Recursos para Videos de Envato
Para llevar tu edición de video más allá, consulta Envato Elements, que ofrece millones de artículos de archivo, que incluyen proyectos de gráficos en movimiento para After Effects, con plantillas creativas para presentaciones de diapositivas, títulos, logos, tercios inferiores, intros, y efectos de texto. O sigue leyendo para más recursos útiles.
Lee Nuestra Guía de Video Marketing
Mejora tus habilidades de video marketing con nuestra guía completa: aprenderás marketing en video de principio a fin.
Descarga Secuencias de Video y Plantillas de Mixkit Gratis
Revisa Mixkit para metrajes de videos de archivo libre de derechos de alta calidad que puedes usar cuando quieras, donde quieras, de forma gratuita. Encuentra videos de negocios, videos de estilo de vida, videos de naturaleza y mucho más. Además, ahora puedes descargar una amplia gama de increíbles plantillas gratuitas de After Effects. ¡Revísala!
Crea un Video de Gráficos en Movimiento con PlaceIt
No necesita un software profesional para hacer videos, puedes hacerlo directamente en tu navegador: el creador de videos PlaceIt usa plantillas de gráficos en movimiento diseñadas profesionalmente para ayudarte a crear videos personalizados en minutos.
Más de los Mejores Tutoriales de Texto
Si necesitas aprender cómo usar After Effects en general, prueba nuestro completo curso gratuito:
O practica haciendo tus propios títulos con animación líquida en otro curso gratuito:
Para efectos de texto en video, prueba estos tutoriales:
Want a weekly email summary?
Subscribe below and we'll send you a weekly email summary of all new Photo & Video tutorials. Never miss out on learning about the next big thing.
Sign up
Photographer and writer based in north east England.
Marie Gardiner is a writer and photographer from the North East of England. After gaining her degree in Film and Media, Marie worked in the media industry, before leaving to set up the business she runs with her partner: Lonely Tower Film & Media. As well as writing about visual practices like photography and video, Marie is also the author of Sunderland Industrial Giant (The History Press, 2017), Secret Sunderland (Amberley Publishing 2019), and Celebrating Sunderland (Amberley Publishing 2023). Her photographic work focuses on landscapes and industrial ruins, particularly those of the North Pennines as she continues to work on her long-form documentary project Changing Landscapes.
One subscription. Unlimited Downloads.