Marie Gardiner
Si estás buscando usar un Adobe suite para editar tus películas, entonces probablemente hayas echado un vistazo a Premiere Pro y After Effects y te hayas preguntado cuál deberías usar. La respuesta es probablemente 'ambos', pero en este artículo veremos sus mejores usos y dónde funcionan bien juntos.
Acerca de Adobe Premiere Pro y After Effects
Piensa en Premiere Pro como tu principal programa de edición de vídeo: cuando desees armar clips de película, añadir transiciones y poner audio, Premiere Pro lo hará muy bien. After Effects es para gráficos en movimiento; cuando deseas algunos efectos visuales o compuestos más elegantes, entonces AE es la herramienta perfecta.
¿Qué pasa si quieres un poco de estos dos? La mayoría de los usuarios habituales lo hacen, porque lo más probable es que estemos haciendo la mayoría de las cosas nosotros mismos en lugar de tener un gran equipo trabajando en muchos elementos individuales. Adobe tiene bastante destreza cuando se trata de esto, por lo que hay mucho en su lugar para ayudarlo a usar After Effects y Premiere Pro sin problemas.
Una guía muy rápida de los principales beneficios de cada plataforma
Premiere Pro no es lineal, por lo que puedes colocar varios bits de medios en la misma pista, lo que es útil para una edición rápida porque puedes ver todo en tu línea de tiempo a simple vista.
La edición de audio es realmente fácil en Premiere, puedes hacer muchas de las cosas que harías en Audition, como reparar, mezclar, añadir efectos, etc., mientras que en After Effects solo tienes opciones de volumen muy básicas.
After Effects te permitirá ingresar comandos en forma de Expresiones o Guiones, para que tengas mucho más control sobre lo que hacen tus efectos y cómo lo hacen.
Tanto AE como PP hacen uso de máscaras, pero como era de esperar, After Effects te permite tener más control de eso y ser más preciso.
Si estás trabajando con más de un material de archivo de cámara, Premiere Pro tiene funciones para secuencias de fuentes de varias cámaras, por lo que puedes ponerlas en orden lógico, apiladas y elegir los mejores bits de cada una.
Si quieres crear obras en 3D, After Effects es tu herramienta. Si bien Premiere tiene una capacidad 3D básica, no te permitirá crearlos como lo hará AE. Lo mismo se aplica al seguimiento 2D.
Esta lista no es de ninguna manera exhaustiva, pero es de esperar que tengas una idea del lugar que alega cada pieza del software.
El espacio de trabajo de gráficos y el panel de gráficos esenciales en Premiere Pro
El panel de gráficos esenciales es una ingeniosa herramienta que permite vincular su proyecto de After Effects directamente a Premiere Pro y luego editarlo sin tener que volver a After Effects, por lo que no estás cambiando entre software y renderizando constantemente elementos gráficos para su uso en la película o el proyecto principal. Algunos usuarios habían estado menos que enamorados del panel en versiones anteriores, pero la actualización de 2019 parece tener a todos dándole una segunda oportunidad.
Puedes ver el Panel de gráficos esenciales en Premiere Pro presionando Ventana > Gráficos esenciales, que te mostrarán una serie de plantillas estándar que vienen con el software, una variedad de gráficos útiles como tercios inferiores, conjuntos de títulos, etc.
Es posible que necesites tanto After Effects como Premiere Pro instalados en tu máquina para poder usar el panel con ciertas plantillas, pero cada vez más creadores de plantillas se están pasando a archivos .mogrt (archivos de gráficos en movimiento) que solo se pueden usar en Premiere Pro.
Cómo funcionan las plantillas
Hay esencialmente (cada juego de palabras intencionado) dos maneras de hacer esto. Puedes utilizar plantillas basadas en Premiere o plantillas de After Effects. Cuando digo plantillas, incluyo cualquier elemento que hayas hecho tú mismo que quieras replicar, por ejemplo, conjuntos de tercios inferiores.
Plantillas gráficas esenciales de Premiere Pro
Como era de esperar del título, se trata de plantillas o elementos que se hacen en Premiere Pro. Te permiten editar texto y su apariencia, etc., pero no tienes el control total que tendrías en After Effects, por lo que no hay efectos ni uso de complementos, etc.
Plantillas gráficas esenciales de After Effects
Con las plantillas creadas en After Effects, tienes mucho más control, pero, por supuesto, esto requiere más conocimiento de AE y, debido a que generalmente no están basadas en texto (si lo fueran, probablemente solo usarías las de Premiere Pro), entonces pueden tardar un tiempo en cargarse en Premiere Pro porque son un poco más pesadas en efectos.
En resumen
Todo puede parecer un poco complicado, pero el mejor resumen creo que es: si tienes una buena comprensión de After Effects, usa plantillas basadas en AE en el Panel de gráficos esenciales. Si tienes un conocimiento limitado de AE pero te gustaría hacer gráficos en movimiento más elegantes, usa plantillas de Premiere Pro.
Uso del panel de Gráficos esenciales
Adobe tiene un gran tutorial que profundiza en cómo crear títulos y gráficos en movimiento en Premiere Pro, pero aquí se explica cómo cargar una plantilla en el panel.
1. Abre el panel
Abre la ventana de gráficos esenciales presionando Ventana > Gráficos esenciales.
2. Abre/instala tu plantilla
Abre la plantilla haciendo clic en Instalar plantilla de gráficos esenciales (el icono de carpeta junto a Examinar).
3. Coloca la plantilla en la línea de tiempo
Una de las ventajas de trabajar de esta manera es que puedes usar la plantilla en múltiples líneas de tiempo sin perjudicar el contenido de la otra, por lo que puedes continuar usando la misma plantilla para hacer diferentes elementos gráficos como parte de la misma secuencia de video.
¿Dónde puedo encontrar plantillas?
Hay una variedad de plantillas de Premiere Pro y After Effects disponibles en Envato Elements, donde puedes descargar tantas como desees una vez que estés suscrito.
Aquí hay tres excelentes ejemplos de plantillas de gráficos en movimiento que podrás usar en Premiere Pro a través del panel de Gráficos esenciales:
Una selección simple de títulos gráficos bien hechos que incluyen un enlace a las fuentes utilizadas.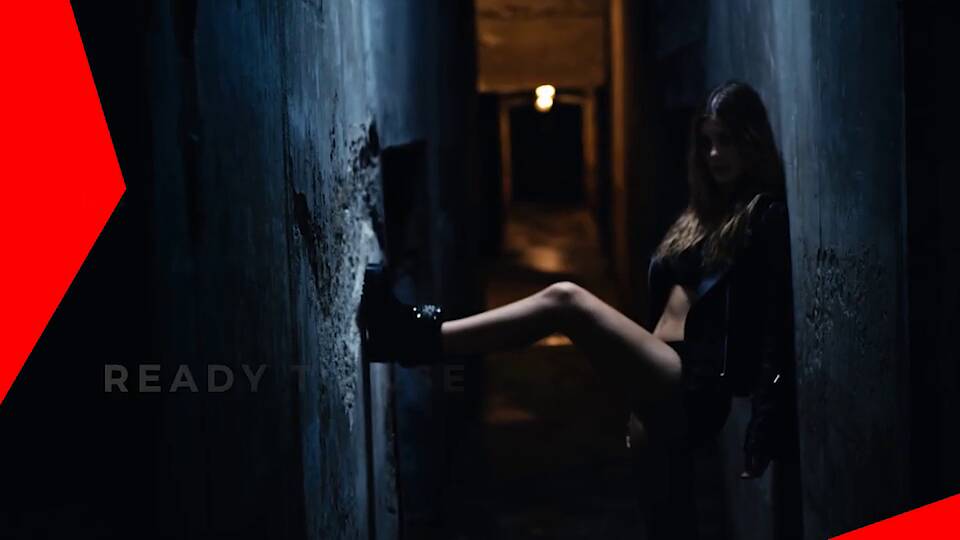 Un paquete de cuatro gráficos limpios y personalizables del tercio inferior, ideales para una variedad de proyectos, ya que pueden adaptarse a cualquier diseño.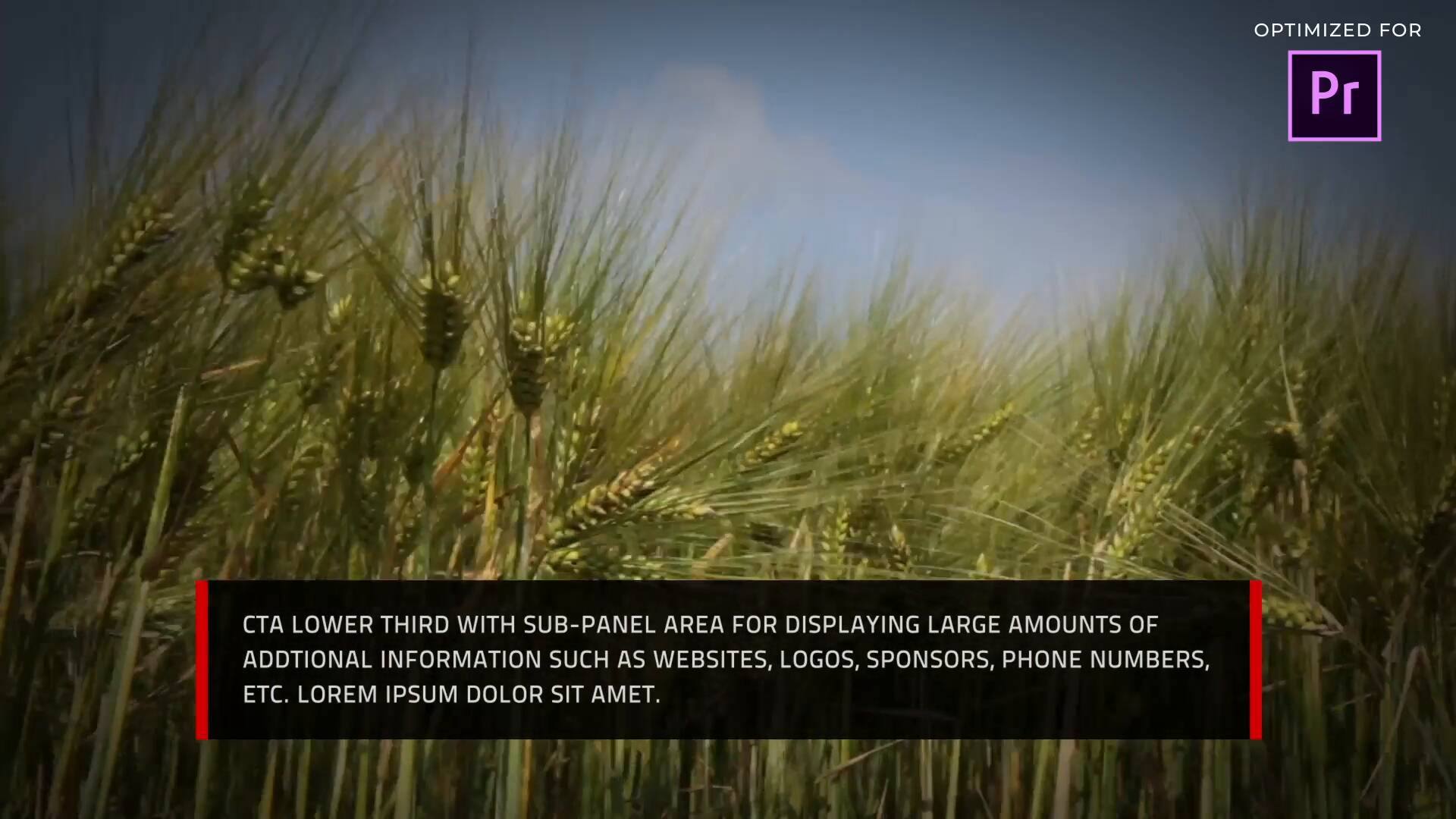 ¡Comienza tu película por todo lo alto con estos geniales títulos de explosión con temática espacial! ¡Incluso hay un efecto opcional de "película antigua" que puedes añadir!

Want a weekly email summary?
Subscribe below and we'll send you a weekly email summary of all new Photo & Video tutorials. Never miss out on learning about the next big thing.
Sign up
Photographer and writer based in north east England.
Marie Gardiner is a writer and photographer from the North East of England. After gaining her degree in Film and Media, Marie worked in the media industry, before leaving to set up the business she runs with her partner: Lonely Tower Film & Media. As well as writing about visual practices like photography and video, Marie is also the author of Sunderland Industrial Giant (The History Press, 2017) and Secret Sunderland (Amberley Publishing 2019). Her photographic work focuses on landscapes and industrial ruins, particularly those of the North Pennines as she continues to work on her long-form documentary project Changing Landscapes.
Start your 7-day free trial*
*All Individual plans include a 7-day free trial for new customers; then chosen plan price applies. Cancel any time.