Marie Gardiner
Video en formato cuadrado podría sonar como un concepto inusual para los tradicionalistas del video, pero les guste o no ¡está aquí! Veamos cómo y por qué podrías descubrir que el formato cuadrado es una tendencia actual.
¿Por Qué Usar Video en Formato Cuadrado?
En verdad estamos hablando de videos para redes sociales cuando se trata del formato cuadrado. ¿Cuál consideras que sea el éxito? El video puede ayudar a aumentar los "me gusta", a que usuarios quieran compartirlo, a que las personas hagan clic a un enlace a un sitio web, o simplemente actúen como un punto de interés entre tus fans y seguidores.

Posiblemente, Instagram comenzó el romance con los formatos cuadrados, y como ahora los videos son vistos desde teléfonos celulares, tiene sentido que se hayan desarrollado y evolucionado. En Twitter, todas las grandes compañías que tiene como recurso principal el video están migrando hacia el video en formato cuadrado. Netflix ha adoptado el video en formato cuadrado para mostrar los avances de sus producciones, después de que lanzaron esta semana los avances o trailers de IT Capítulo 2 en formato cuadrado, una de las películas de las las grandes compañías con que cuenta.
El formato de video cuadrado es casi 80% más popular que el video tradicional en formato horizontal y un 54% de los espectadores prefiere ver el video en este formato.
Buffer ha completado un investigación verdaderamente exhaustiva y efectuado pruebas en el formato de video cuadrado para Facebook. Mientras que sería muy extenso cubrir todas las conclusiones, un par de puntos importantes son:
El video en formato cuadrado se ejecuta mejor que en el formato horizontal tanto en despertar interés como en el número de vistas.
El interés generado desde un teléfono móvil es mayor cuando el video está en formato cuadrado (y sabemos que casi 2 millardos de personas utilizan Facebook desde su dispositivo móvil, y más de la mitad de ellos solamente utilizan Facebook desde su dispositivo móvil).
Cómo Usar de Manera Eficaz el Video en Formato Cuadrado
Sabemos que el video en formato cuadrado está siendo usado más que el video en formato horizontal en redes sociales, pero ¿cómo puedes sacar el mayor provecho de ello?
Recortando Tu Video a 1:1
Si está grabando en un teléfono celular entonces hay buenas noticias: existen aplicaciones específicamente diseñadas para tí. Consulta aplicaciones, como Video Crop, que te permite grabar tu video y elegir una relación de aspecto cuadrada. En suites establecidas como Adobe Premiere Pro, es lo suficientemente sencillo ir a los ajustes y cambiar tu relación de aspecto.
Recuerda, el ser cuadrado no significa que necesites hacer un video en formato cuadrado-puedes hacer un video en formato horizontal con un técnica de buzón o letterbox, que te proporciona espacio para agregar texto arriba y abajo si así lo quieres. Muchos de los sitios de noticias ávidos de obtener clics prefieren este método porque les permite añadir información adicional o poner subtítulos a lo largo de la letterbox o las franjas negras que aparecen en la parte superior e inferior en el video.
Creando Contenido para Tu Video en Formato Cuadrado
El contenido de tu video obviamente dependerá de lo que quieres lograr, pero hay algunos consejos excelentes:
Elabora una breve intro que explique lo que verá tu audiencia, evitando cualquier cosa basada en texto.
Haz más de una versión del video dependiendo de la plataforma en la que lo publiques. Facebook prefiere una duración mayor a tres minutos, Twitter está limitada a 2.20, e Instagram a 60 segundos.
Añade subtítulos (subtitulaje oculto) si es posible.
Plantillas
Si se te complica saber donde comenzar con tu video en formato cuadrado, entonces podrías querer probar Placeit, donde puedes crear algo ahí mismo en el sitio, sin ningún software adicional. Hay muchas plantillas para video cuadrado que puedes elegir, pero aquí está un ejemplo de una que está disponible: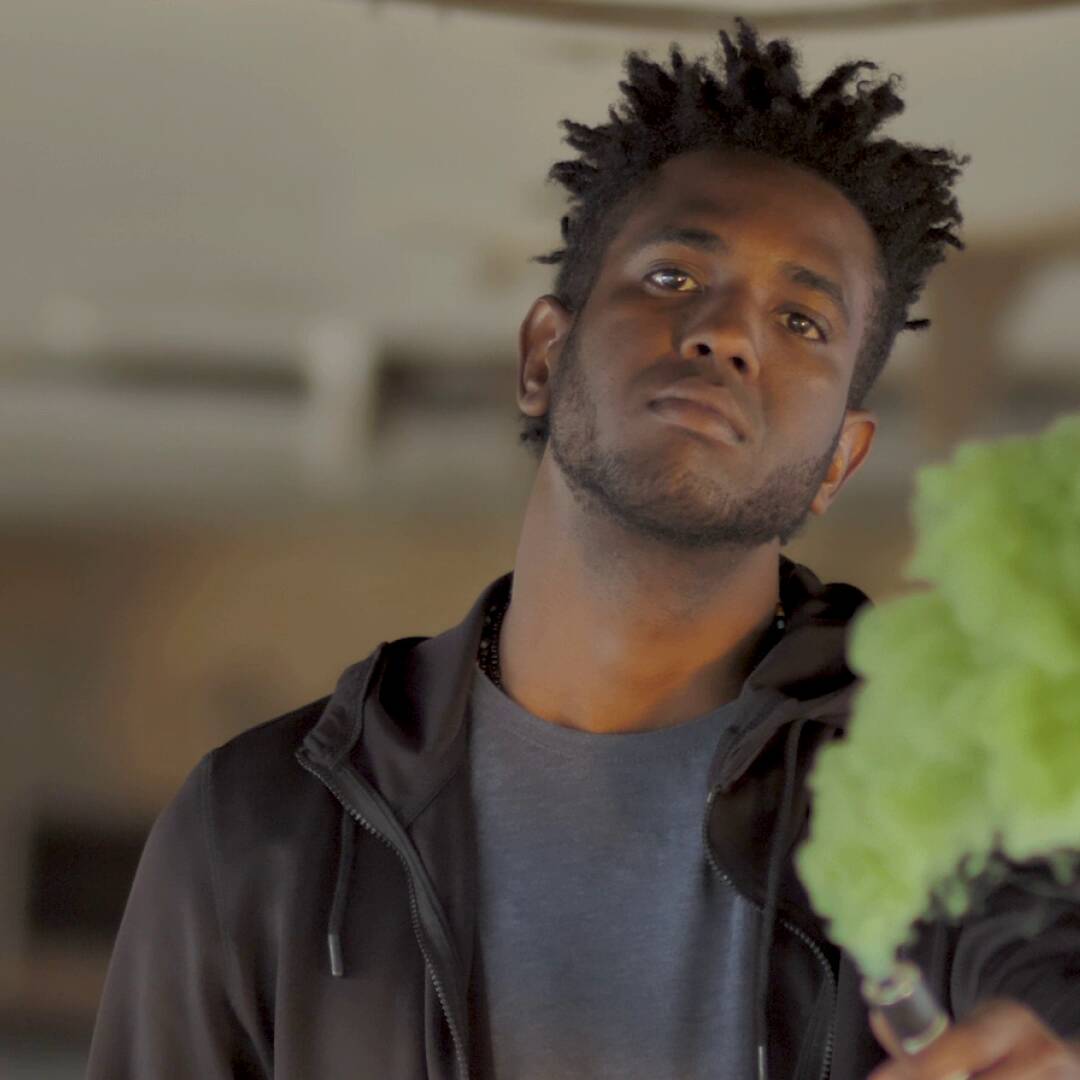 Si estás creando video en una de las suites de Adobe entonces puedes encontrar inspiración para tu video con plantillas para Premiere Pro, After Effects y más en Envato Elements.
Más sobre Video para Redes Sociales
Want a weekly email summary?
Subscribe below and we'll send you a weekly email summary of all new Photo & Video tutorials. Never miss out on learning about the next big thing.
Sign up
Photographer and writer based in north east England.
Marie Gardiner is a writer and photographer from the North East of England. After gaining her degree in Film and Media, Marie worked in the media industry, before leaving to set up the business she runs with her partner: Lonely Tower Film & Media. As well as writing about visual practices like photography and video, Marie is also the author of Sunderland Industrial Giant (The History Press, 2017) and Secret Sunderland (Amberley Publishing 2019). Her photographic work focuses on landscapes and industrial ruins, particularly those of the North Pennines as she continues to work on her long-form documentary project Changing Landscapes.
Scroll to top
Start your 7-day free trial*
*All Individual plans include a 7-day free trial for new customers; then chosen plan price applies. Cancel any time.