Marie Gardiner
Las tablas de búsqueda o 'LUT', son una forma rápida y fácil de aplicar estilos de imagen pre-hechos a tu material de archivo de video. Echemos un vistazo a lo que son y la mejor manera de usarlos en Premiere Pro.
¿Qué son las LUT?
Las LUT se utilizan como ajustes preestablecidos para video (y más). En su forma más técnica, son conjuntos de valores y ecuaciones que corresponden a los colores de una imagen, ajustando la saturación, el contraste y los colores en sí. La mayoría de las LUT llevan el nombre del aspecto que se supone que deben imitar, y es probable que tomes tus decisiones de qué estilos usar en función de eso.
Las tablas de búsqueda se pueden utilizar para ajustar tu material de archivo para obtener resultados específicos, por ejemplo, para mostrar tu video en un tipo particular de pantalla (puedes cargarlos en monitores externos), o pueden ser creativas, diseñadas para calificar el color de tu material de archivo para lograr un determinado aspecto. Cuando elijas una LUT, debes saber qué efecto deseas y aplicar el estilo al tipo correcto de imagen.
Las LUT son estilos de imagen universales para una rápida gradación de color de vídeo
Las LUT son universales en el que deberían funcionar en diferentes programas de software de edición no lineal, como Premiere Pro, DaVinci Resolve e incluso Photoshop, e incluso con cámaras de video, si las soportan. Podrías, por ejemplo, realizar correcciones en DaVinci Resolve y exportarlas para usarlas en Premiere Pro. Sin embargo, ten en cuenta que cuando exportes una LUT, solo exportarás los valores de color, no exportarás nada como desenfoque, máscaras o grano.
La mayoría de las personas que usan LUT eligen grabar en el modo de color Log, lo que proporciona una imagen muy plana y sin interpolar. La idea de esto es que puedas obtener mejores resultados en la postproducción cuando coloreas el grado con esta imagen sin editar.
Si deseas obtener más información sobre qué son exactamente las LUT y cómo funcionan, consulta nuestro tutorial, Una introducción rápida a las LUT: tablas de búsqueda de color para video.
Cargar las LUT en Premiere Pro
1. Busca tu LUT
En el panel Color, en Lumetri Color, en Creatividad (en Corrección básica), haz clic en Examinar.
2. Selecciona la carpeta donde se guardan tus LUT
Tiene sentido guardar tus LUT en la misma carpeta para que siempre sepas dónde están. Lo ideal es guardarlos en el proporcionado en Premiere Pro y aparecerán automáticamente en la lista para usar, pero puedes, si lo prefieres, guardarlos en cualquier lugar.
Aplicación y ajuste de estilos
1. Carga en tu LUT
Si estás utilizando una LUT preinstalada o una de los estándares de Premiere Pro, las encontrarás en el panel Color, por lo que en lugar de presionar 'examinar' como antes, simplemente desplázate por la lista hasta que veas lo que deseas.
2. Ajusta el estilo
Aquí he seleccionado una de las LUT estándar premiere Pro, que tiene como objetivo imitar el estilo de color de un aspecto Fujifilm.
Las LUT aparecerán en tu imagen al 100% de fuerza (u opacidad), y es probable que debas realizar ajustes, ya sea en su conjunto o de forma selectiva, para obtener el aspecto que deseas.
Puedes hacerlo desplegando el panel de Ajustes en Creatividad y moviendo los reguladores para aumentar o disminuir el efecto de varios elementos.
Un ejemplo del estilo terminado
Usando el mismo ejemplo que el anterior, el estilo Fujifilm, así es como se veía el material de archivo antes (izquierda) y después (derecha) de que se aplicara y ajustara la LUT. Puedes ver que con muy poco esfuerzo, hay una marcada diferencia en el aspecto.
Prueba una nueva LUT para Premiere Pro
Si deseas pasar de las LUT estándar incluidas con Premiere Pro, aquí hay un gran paquete de Envato Market:
Con los impresionantes 500 aspectos cinematográficos ordenados en 13 caracteres, este paquete de corrección de color para Adobe Premiere Pro (2017+) tendrá una variedad de LUT para adaptarse a la mayoría de los proyectos.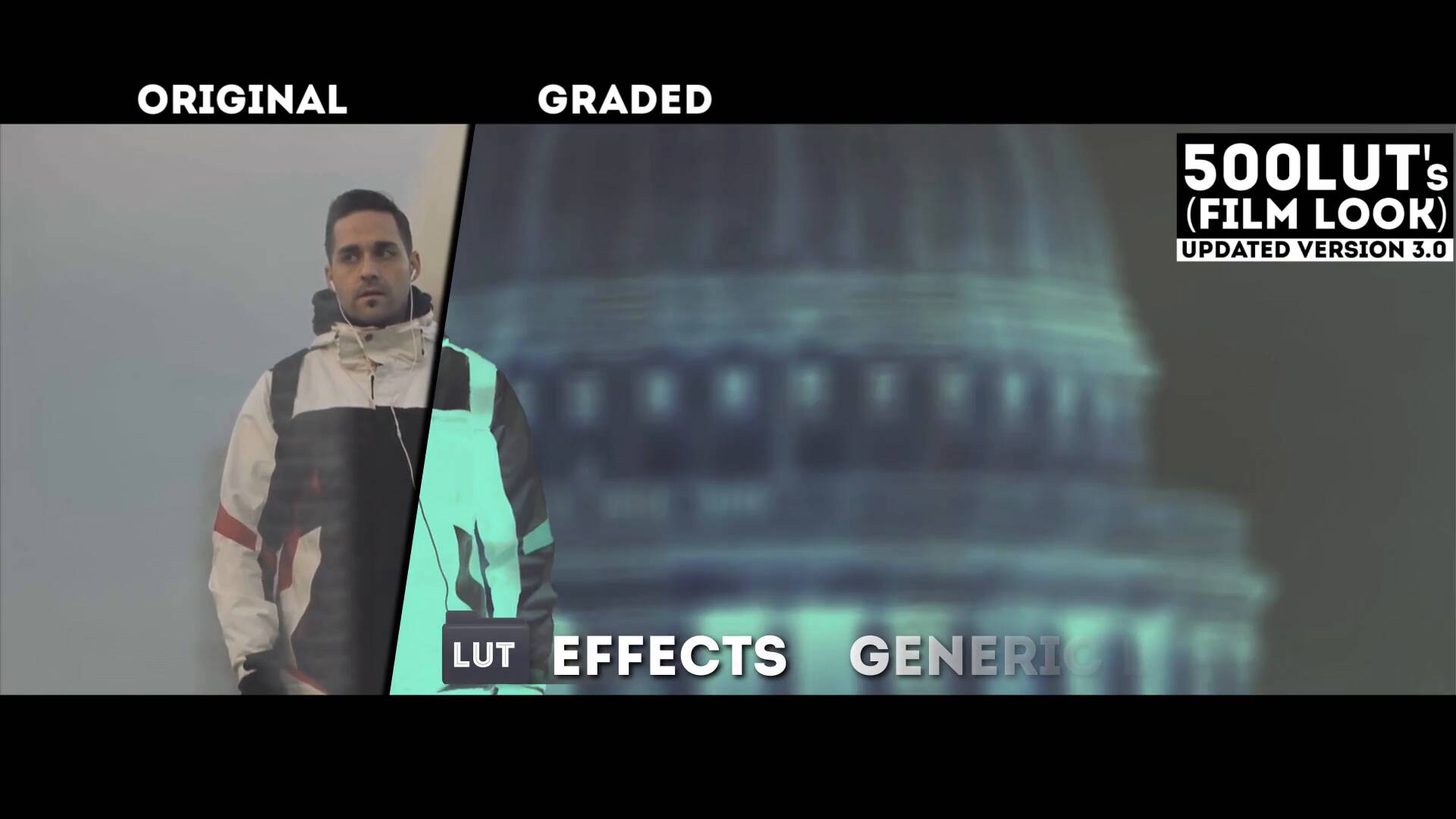 Want a weekly email summary?
Subscribe below and we'll send you a weekly email summary of all new Photo & Video tutorials. Never miss out on learning about the next big thing.
Sign up
Photographer and writer based in north east England.
Marie Gardiner is a writer and photographer from the North East of England. After gaining her degree in Film and Media, Marie worked in the media industry, before leaving to set up the business she runs with her partner: Lonely Tower Film & Media. As well as writing about visual practices like photography and video, Marie is also the author of Sunderland Industrial Giant (The History Press, 2017) and Secret Sunderland (Amberley Publishing 2019). Her photographic work focuses on landscapes and industrial ruins, particularly those of the North Pennines as she continues to work on her long-form documentary project Changing Landscapes.
Start your 7-day free trial*
*All Individual plans include a 7-day free trial for new customers; then chosen plan price applies. Cancel any time.