Andrew Childress
Has elaborado un excelente producto y estás listo para compartirlo con el mundo: ya sea un producto digital o físico, un vídeo promocional puede ayudarte a difundir tu mensaje de marketing y demostrar lo útil e interesante que es tu producto.
¿Quieres saber cómo promocionar un producto con un vídeo impactante? Al final del ciclo de desarrollo de un producto, hay dos cosas que siempre se cumplen: ¡los plazos y los presupuestos son muy limitados! Así que, cuando estés listo para el lanzamiento y necesites producir un vídeo, utiliza una plantilla After Effects prediseñada de Envato Market. Cualquiera de ellas está lista para que añadas tus propias tomas y detalles del producto en After Effects, a fin de crear un vídeo profesional con poco presupuesto.
Sin necesidad de ningún plugin adicional, el paquete Vídeo promocional de productos es una de las mejores maneras de empezar. Con sencillos marcadores de posición para el precio y los detalles del producto, este proyecto funciona mejor como una presentación de diapositivas para varios productos de tu línea y quedaría muy bien en un comercial corto.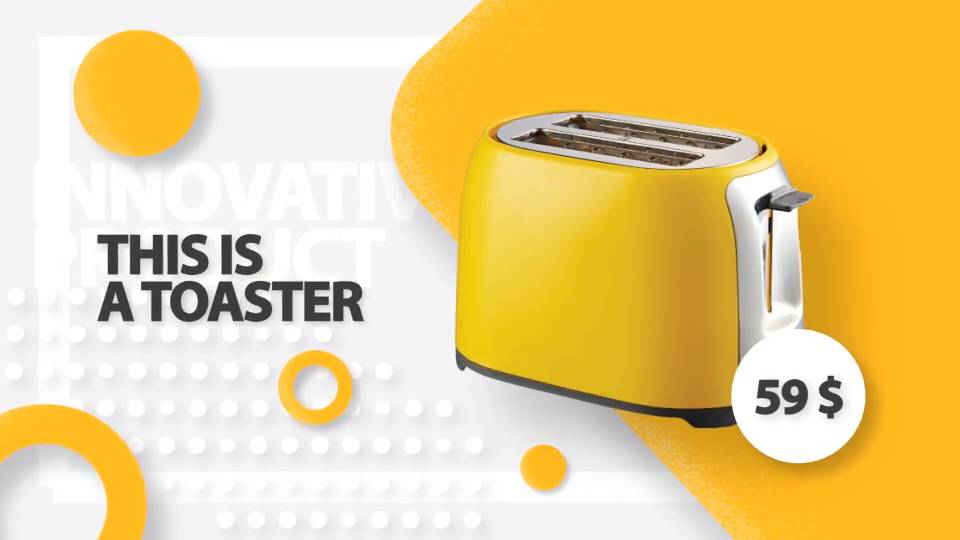 Vídeo promocional minimalista para productos se adaptará perfectamente a la pantalla de una tienda para mostrar las ofertas de la semana. Con colores brillantes y llamativos, tu producto será el centro de atención y destacará ante todo aquel que pase por delante. Además, se incluye un archivo de instrucciones por si no estás muy seguro de cómo hacer un vídeo promocional con una plantilla After Effects.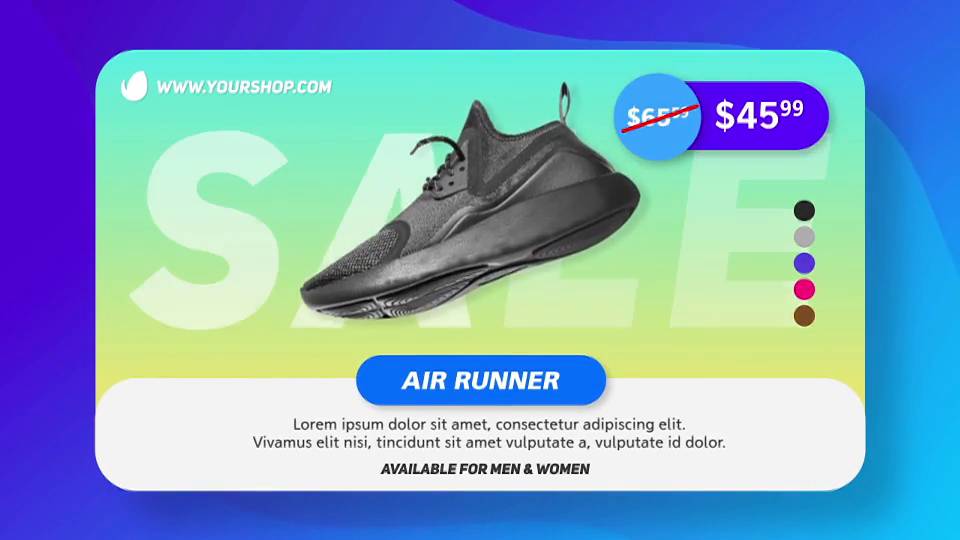 ¿Quieres saber cómo hacer un vídeo promocional profesional? Este vídeo de promoción es la forma perfecta de combinar el formato de vídeo explicativo con un vistazo a tu producto. Puedes utilizar clips de vídeo o imágenes estáticas y combinarlos con textos explicativos para mostrar la importancia de tu producto.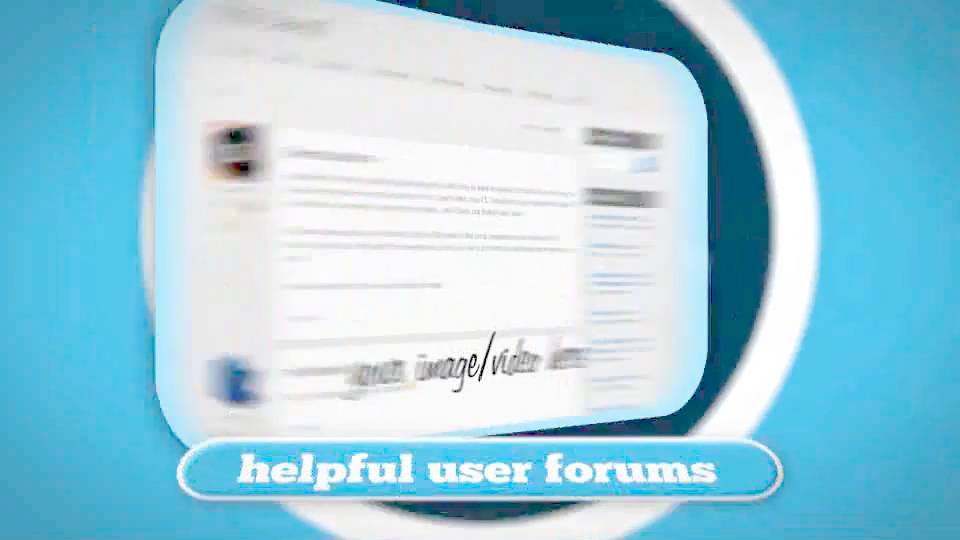 Con varias escenas prediseñadas, esta es una de las plantillas de vídeo de promoción más fáciles de usar. Está lista para que añadas tus propias imágenes de productos para darles vida en tres dimensiones. No olvidemos el efecto de tercios inferiores para superponer un producto a una escena existente.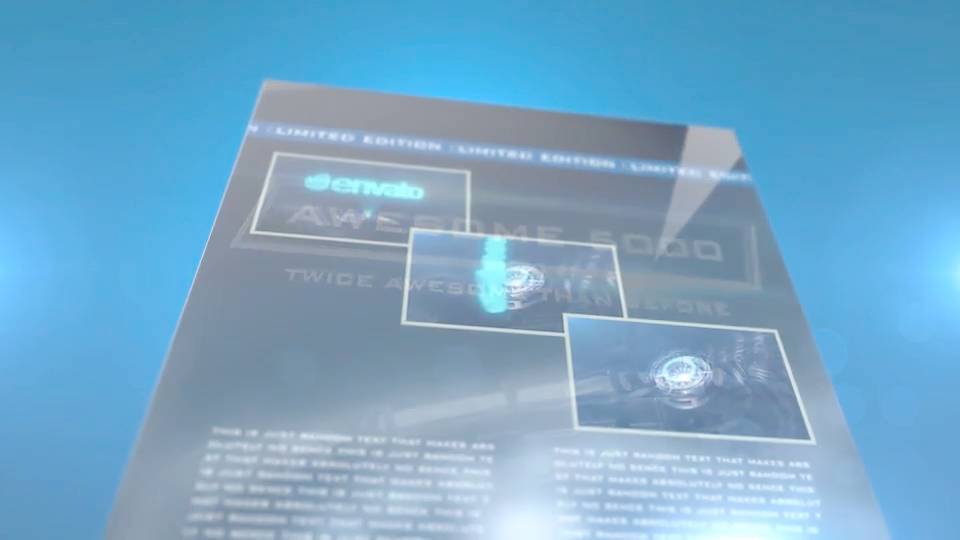 Con colores brillantes y animaciones ingeniosas, el paquete Vídeo promocional para productos seguramente llamará la atención del público hacia tu escaparate. Con renders de hasta 4K, es fácil darse cuenta de que esta es una de las plantillas de vídeo que pondrá a tu producto en primer plano. Es ideal para secuenciar varias vistas previas de productos con el precio y los detalles del producto.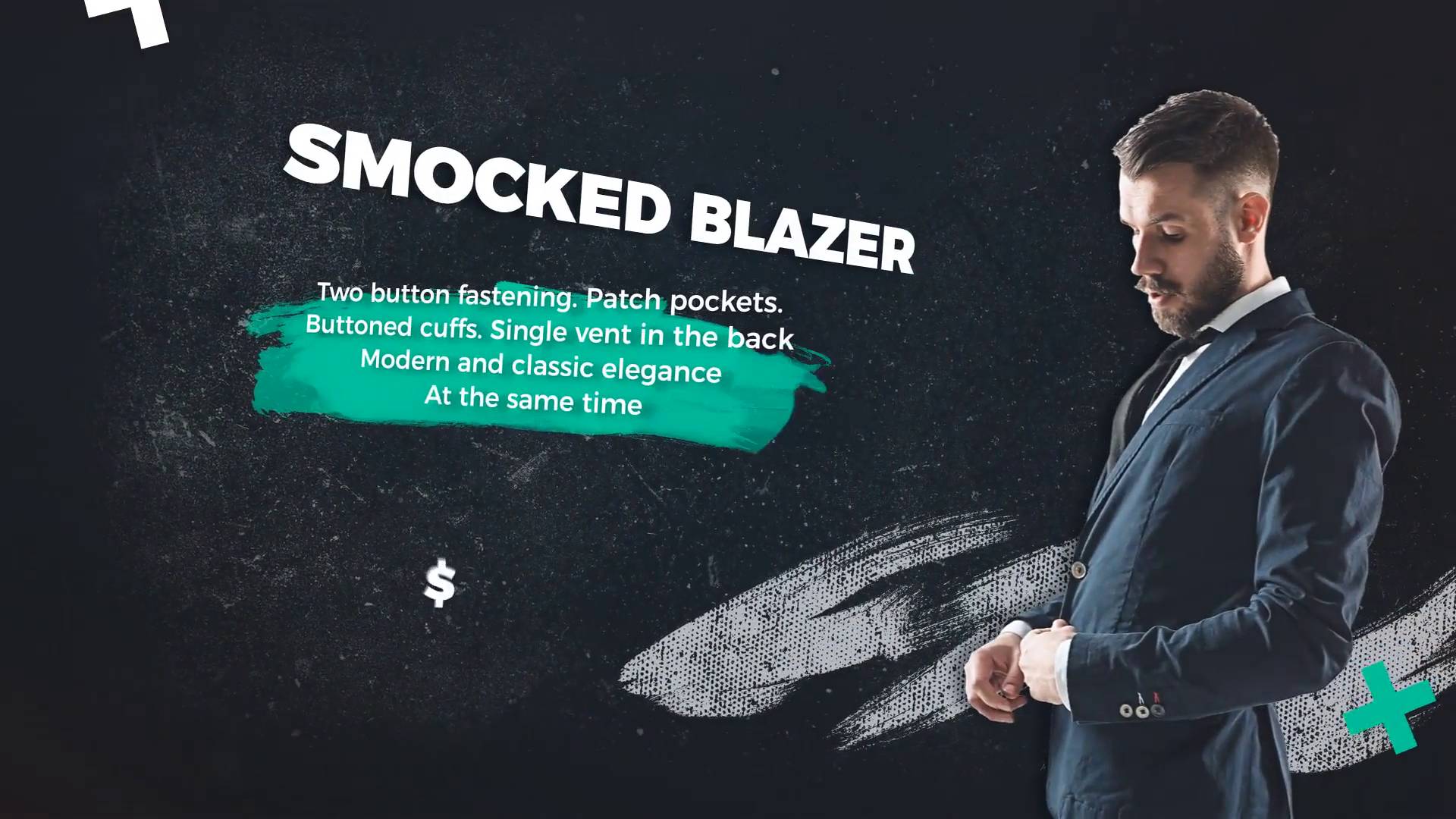 Esta es otra plantilla de vídeo impresionante que quedaría igual de bien en una pantalla grande en una tienda, o como una intro de tu tienda en línea. Secuencia todas tus mejores ofertas para conducir a los visitantes hacia los productos promocionados utilizando esta sencilla plantilla After Effects.  Se incluye un vídeo de ayuda para guiarte en cómo hacer un vídeo promocional con una plantilla de vídeo.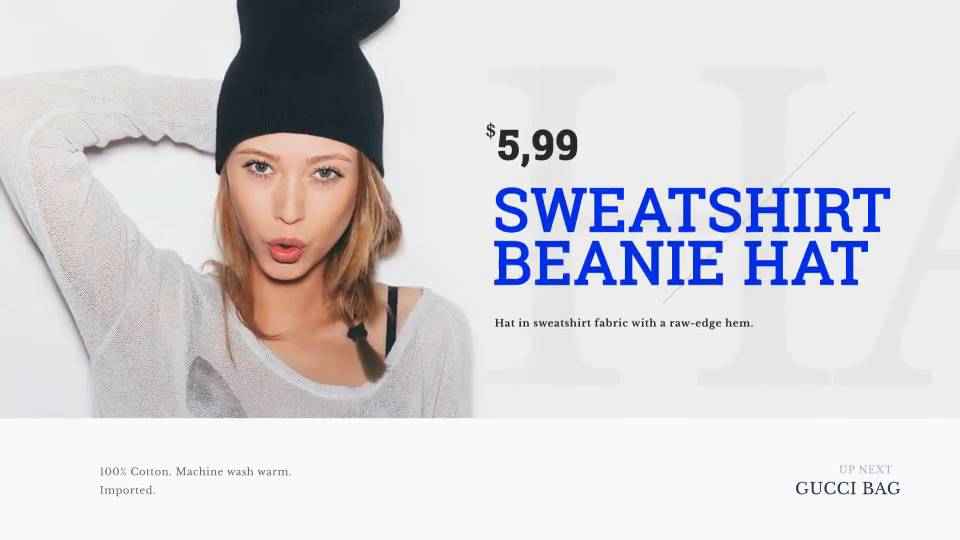 Esta plantilla de vídeo es una excelente opción debido a sus múltiples relaciones de aspecto, que van desde los vídeos de promoción de pantalla panorámica hasta los formatos para tabletas y teléfonos móviles. Por ello, un vídeo de promoción como este sería ideal para un anuncio publicitario en aplicaciones móviles.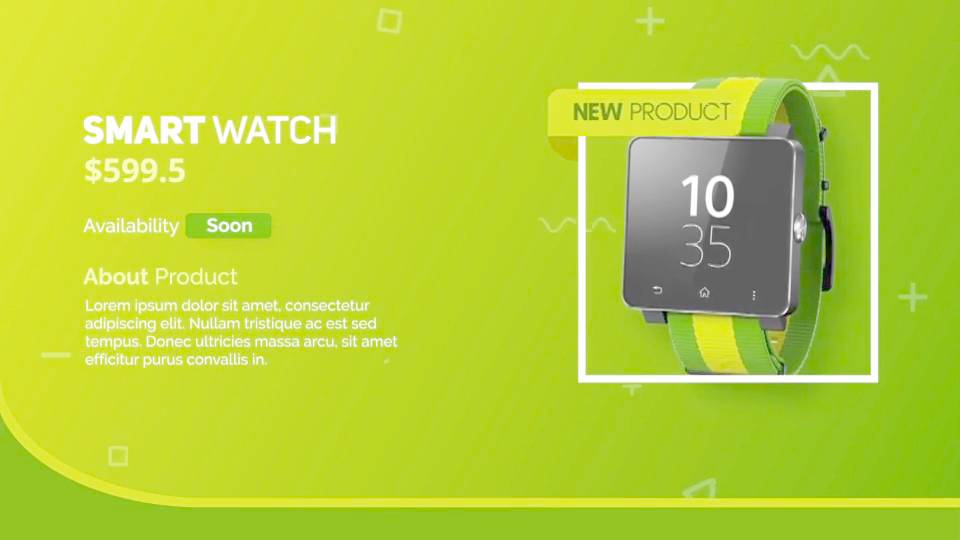 ¿Necesitas añadir algo de dimensión a tus imágenes planas de productos? No busques más allá de esta plantilla After Effects. Solo tienes que añadir tus propias imágenes y ver cómo cobran vida como una caja de productos en 3D gracias a este proyecto.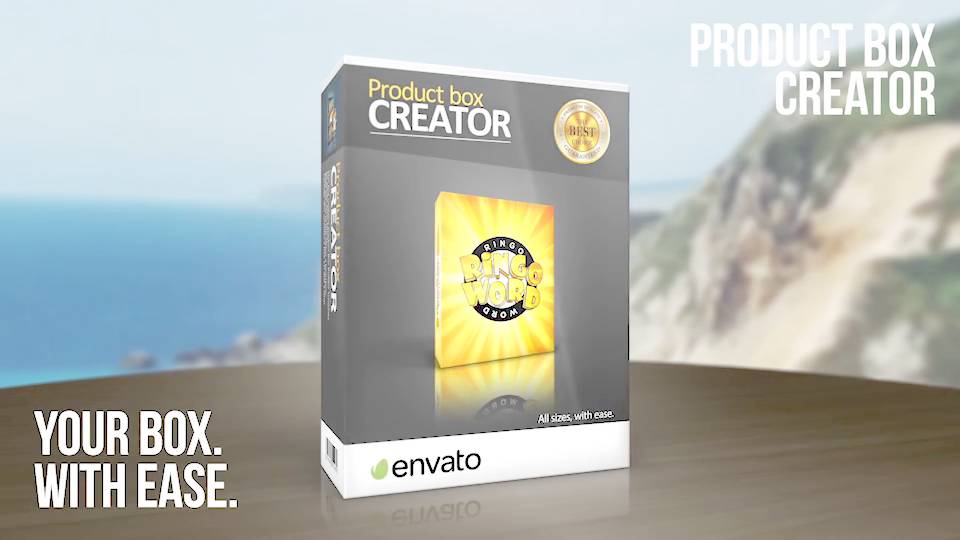 Esta plantilla de vídeo no será para todo el mundo, pero no podría ser más perfecto para aquellos que deseen promocionar un producto de mobiliario o de decoración para el hogar. El estilo de esta plantilla After Effects es perfecto para mostrar un producto para decoración de interiores, así que échale un vistazo si te dedicas a ese sector.
Finalizando esta selección, la sencilla, pero llamativa Intro de productos te permite combinar colores brillantes y animaciones de texto con tus imágenes o vídeos de promoción. Te encantará utilizar un proyecto como este para preparar un gran revelado de tu producto, ya que tendrás a tu disposición texto y animaciones geométricas con los que preparar el escenario para una presentación.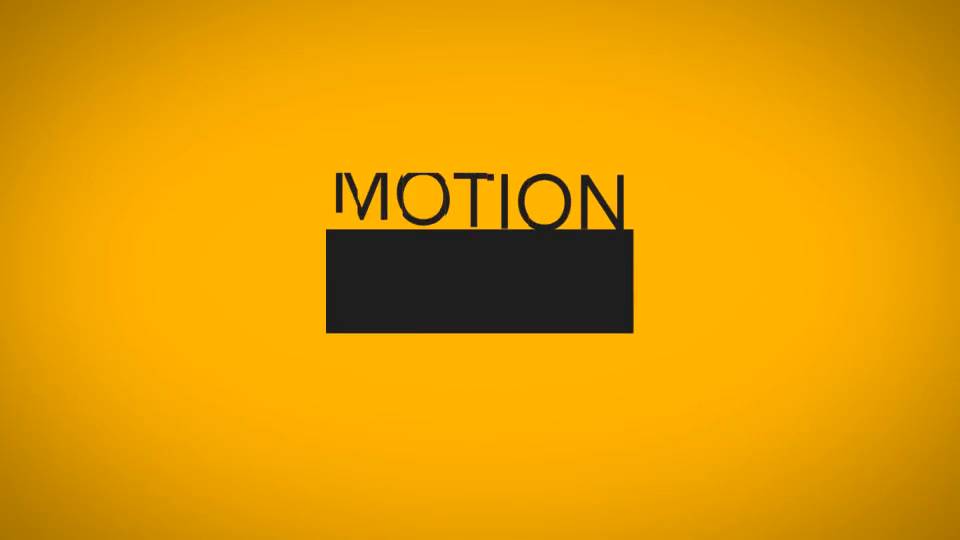 Más recursos favoritos de After Effects
Este resumen es solo una muestra de los proyectos disponibles en Envato Market. Échale un vistazo a las otras colecciones de abajo para descubrir más plantillas After Effects increíbles que puedes utilizar para tu propio negocio.
Envato Elements ahora incluye música y audio ilimitados
Descubre miles de pistas de audio y efectos de sonido libres de regalías en Envato Elements, un sitio que te ofrece una excelente oferta: descarga todo lo que quieras por un módico precio.
Cada una de estas increíbles pistas de música y efectos de sonido de Envato Elements fue compuesta y creada profesionalmente. Envato Elements, que se suma a una gama de miles de recursos de vídeo, fotográficos, gráficos y web, es ahora el paquete completo de herramientas creativas, ¡con descargas ilimitadas!
Encuentra el audio perfecto hoy mismo para potenciar tu próximo proyecto.
Want a weekly email summary?
Subscribe below and we'll send you a weekly email summary of all new Photo & Video tutorials. Never miss out on learning about the next big thing.
Sign up
I believe that life is too short to do just one thing. In college, I studied Accounting and Finance but continue to scratch my creative itch with my work for Envato Tuts+ and other clients. By day, I enjoy my career in corporate finance, using data and analysis to make decisions. I cover a variety of topics for Tuts+, including photo editing software like Adobe Lightroom, PowerPoint, Keynote, and more. What I enjoy most is teaching people to use software to solve everyday problems, excel in their career, and complete work efficiently. Feel free to reach out to me on my website.
One subscription. Unlimited Downloads.