Andrew Childress
Los videos testimoniales son una de las herramientas más poderosas para ayudar a crear confianza en tu producto o servicio. Cuando otros ven clientes felices y satisfechos, es una forma de prueba social que puede motivar las ventas. 
En esta ocasión voy a compartir algunos de mis favoritos videos testimoniales de clientes, junto con ideas que puedes usar para implementar en tu siguiente producción. ¡Vamos a ello!
1. Muestra Tu Producto en Acción 
Lo creas o no, muchos videos testimoniales de clientes omiten mostrar el producto que se promueve. Los videos de cabezas parlantes son geniales, claro, pero también debes mostrar el producto. Esto ayuda a los clientes potenciales a visualizare usando el producto en su vida diaria. 
Un gran ejemplo de esta idea es la App Promo Gestures template, para efectos posteriores: No es necesario que grabes un video incómodo de alguien usando la aplicación—en lugar de eso, usa este paquete para simular ese efecto.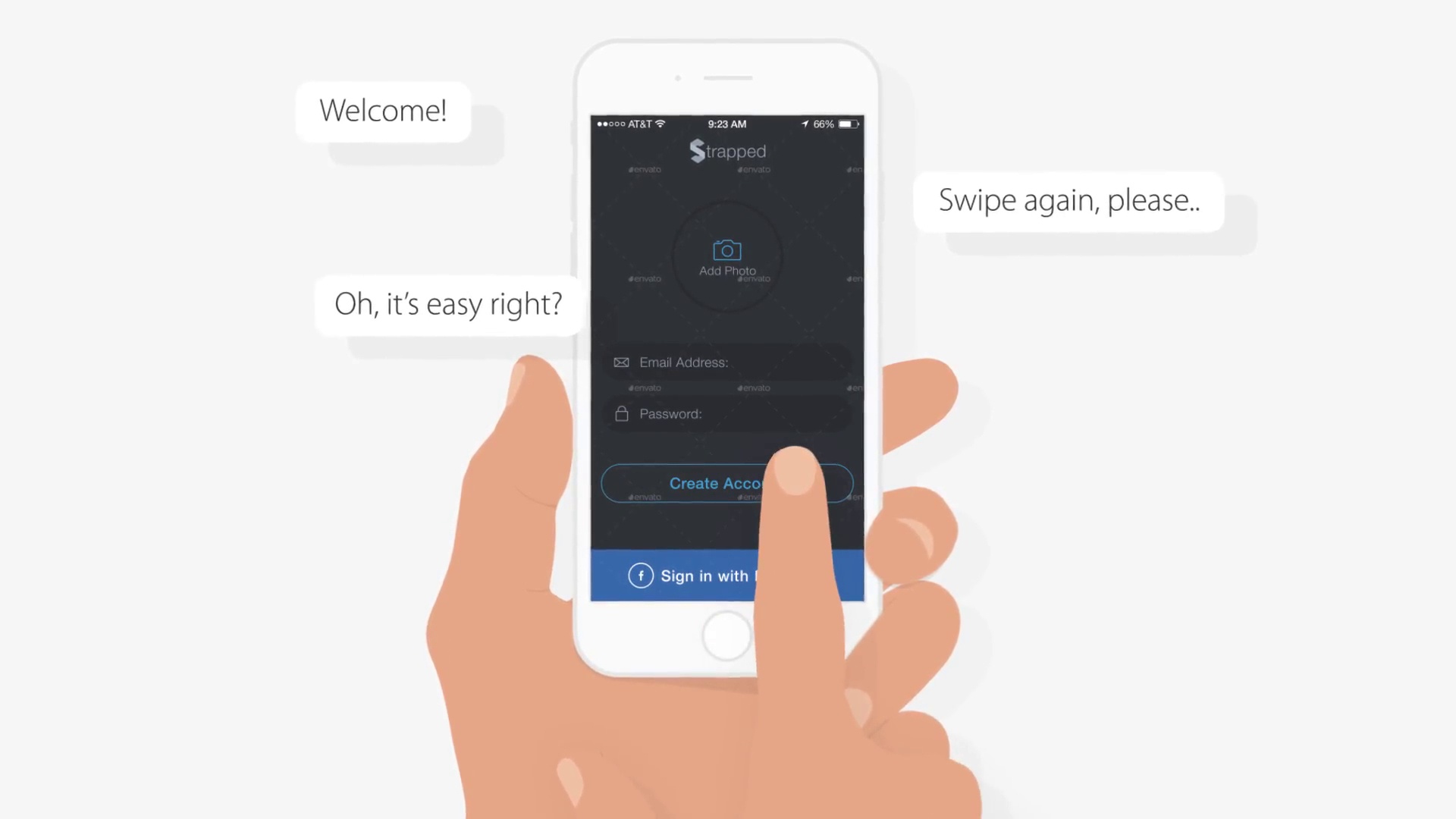 2. Cuenta la Historia del "Antes y Después"
Cuando los consumidores tienen mentalidad de comprar, es probable que busquen resolver un problema. Eso significa que se quieren imaginar usando tu producto y su vida cambiando después de comprarlo.
Es por eso que ayuda a posicionar el video testimonial de tu cliente como una historia de "antes y después". Imaginar un "después" puede impulsar las ventas pensando en el producto como una solución al desafío que enfrentan.
Mi video testimonial favorito de los clientes es para Slack, una aplicación de mensajería y colaboración. Este video es el ejemplo perfecto de cómo imaginarte la manera en que la aplicación resuelve los problemas existentes.
3. Haz tu testimonio auténtico
Todos estamos inundados de esfuerzos de marketing y ventas en estos días. El vídeo testimonial de tus clientes debe incluir a tus clientes más apasionados, sin que se vean falsos o torpes. Es importante hablar con tus clientes y anotar quién podría estar dispuesto a aparecer en un vídeo para promocionar tu producto.
Si quieres aportar una sensación de autenticidad a tu vídeo testimonial, considera la posibilidad de utilizar un efecto de tercios inferiores para introducir a los clientes, como Tercios inferiores para negocios modernos. Especialmente si estás entrevistando a expertos, mostrar sus credenciales e información crea autenticidad.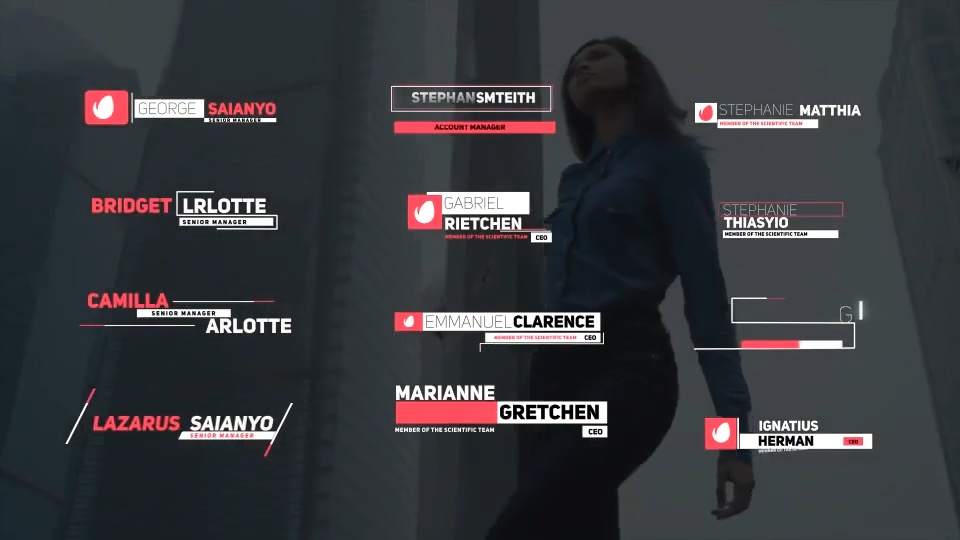 4. Aborda el costo de cambio
Uno de los mayores obstáculos para ganar un cliente es superar el "costo de cambio": el dolor y los duros costos en dólares de cambiar los productos. Es por eso que es importante que lo abordes en un video testimonial. Los clientes potenciales quieren saber cuánto tiempo tarda en cambiarse a tu producto.
Dialpad es una startup que proporciona un servicio VOIP para teléfonos de escritorio para empresas. Checa su testimonio a continuación para ver cómo se toman en la inercia de cambiar a una nueva solución.
5. Manténlo corto
Sobre todo, no olvides que tienes una cantidad limitada de tiempo para mostrar el testimonio del cliente. Incluso el cliente más interesado puede solo tener uno o dos minutos para ver un video testimonial, así que mantén tus comentarios breves.
El video testimonial objetivo debe ser máximo alrededor de dos minutos, pero es preferiblemente más corto. Además, usa efectos optimistas como transiciones y gráficos en movimiento para capturar y mantener la atención del público.
También puedes utilizar una plantilla corta como Testimonios optimistas para realmente ir al grano cuando se trata de tu vídeo testimonial del cliente.
6. Coloca tu producto como una solución
Los mejores productos resuelven los problemas de los clientes. El producto les ayuda a volver a hacer lo que mejor saben hacer. Parecido al consejo de "antes y después", mostrar algún problema que el producto resuelve es una de las herramientas de ventas más poderosas a las que las empresas recurren.
La contaduría y la contabilidad son un problema común, y FreshBooks ofrece una solución para muchos freelancers y pequeñas empresas. Checa su ejemplo a continuación para obtener ideas sobre cómo puedes posicionar tu producto como uno que hace la vida y el negocio más fácil.
7. Explica el producto a detalle
Con tantas empresas y startups probando ideas nuevas e innovadoras, cada día surgen nuevos conceptos de negocio. Es emocionante, pero también puede ser un desafío explicar nuevas ideas a tus clientes potenciales.
Una de mis formas favoritas de hacerlo es con el formato de video explicativo. Prueba una plantilla como el Kit de explicación de mano para Adobe Premiere para desarrollar un vídeo explicativo sin contratar a un animador. Puedes combinar esto con clips de clientes para el vídeo testimonial perfecto.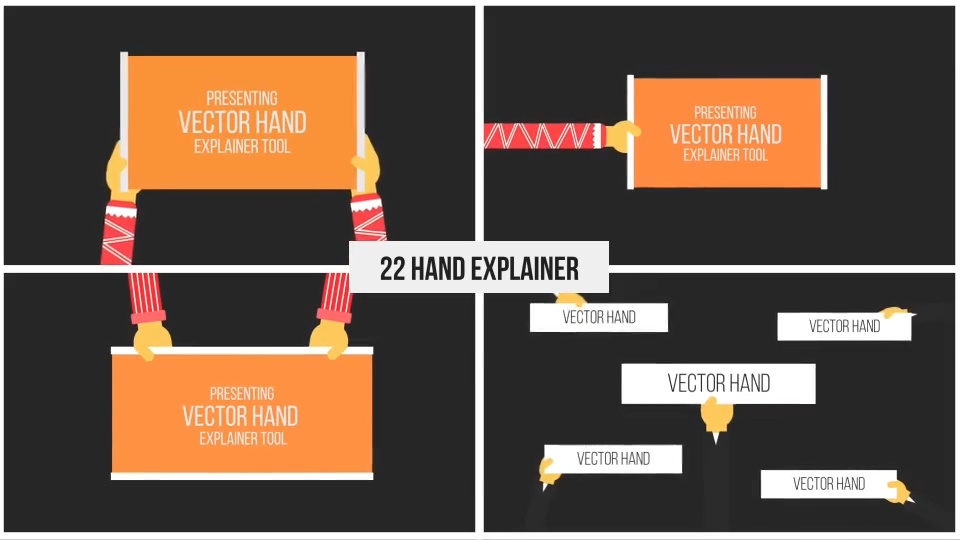 Consulta el resumen a continuación para las plantillas explicadoras de After Effects:
8. Enfócate en la diferenciación
No tienes que ser el primero en llegar a un nicho de producto, solo tienes que encontrar maneras de diferenciar tu solución.
Checa el vídeo testimonial del cliente a continuación desde Zoom sobre cómo Zendesk utiliza su plataforma de vídeo para hacer las videoconferencias mucho más fáciles. Observa que todos los puntos testimoniales son realmente acerca de cómo Zoom es diferente de las soluciones pasadas que probaron, y a cuánta productividad llevó al final.
9. Considera la audiencia
Más que nunca, el contenido se consume en dispositivos que no son monitores de computadora de pantalla ancha tradicionales. Sin embargo, la mayoría de los videos todavía se producen en pantalla panorámica 16:9 que no se adaptan fácilmente a las tendencias del dispositivo.
Una de mis formas favoritas de abordar esto es formatear una versión del video terminado con dispositivos portátiles en mente. Eso significa que si crees que el espectador verá tu testimonio en el celular, deberías hacerlo vertical.
Una excelente manera de hacerlo es usar una plantilla de Premiere como el Paquete de historias de Instagram que se puede ver a continuación. No sólo tiene formato vertical, sino que también es lo suficientemente corto como para adaptarse a la capacidad de atención de los usuarios móviles. Es lo suficientemente flexible como para mezclar y combinar con material de archivo y texto para el testimonio de tu cliente.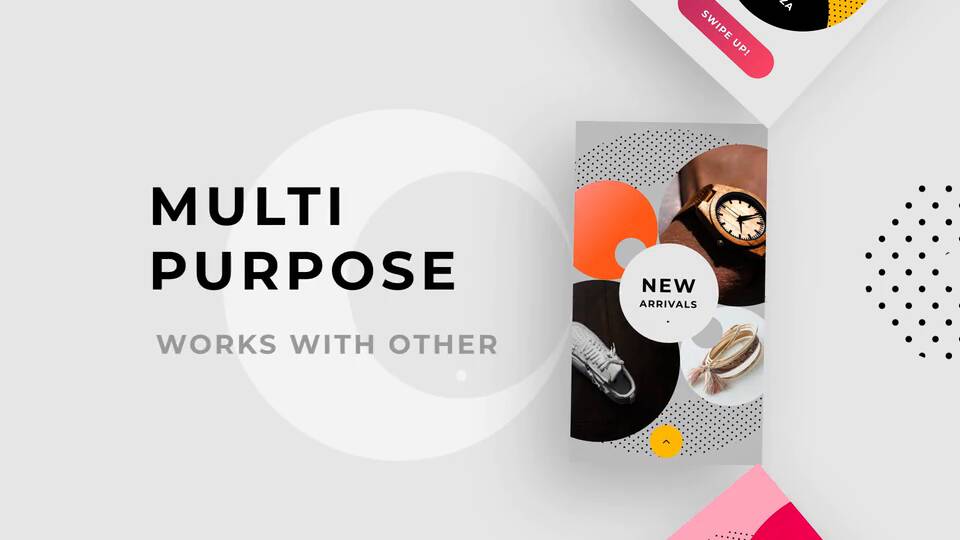 10. Crea una manera de conectar
El vídeo testimonial debe dar lugar a ventas y conexiones con los clientes: usa el vídeo para iniciar la conversación dando a los usuarios un siguiente paso lógico a seguir.
Puedes implementar esto simplemente con algunas ideas para cerrar el video testimonial de tu cliente:
Pon datos de contacto, como una dirección de correo electrónico o un sitio web con el que los clientes puedan realizar un seguimiento.
Proporciona información de compra del producto, como precios básicos o fecha de lanzamiento del producto, si es posible.
Cierra con un final fuerte, con una fuerte declaración de uno de tus clientes más apasionados
Mejores plantillas para testimonios de clientes
Como viste en la sección anterior, puedes usar plantillas de video previamente compiladas para ayudarte a crear un gran video testimonial para clientes. Incluso puedes mezclar y combinar varias plantillas para crear un video testimonial atractivo para el cliente.
El mejor lugar para obtener estas plantillas es Envato Elements, una fuente de todo lo que puedas descargar para plantillas de vídeo. La lista de sugerencias anterior incluye varias plantillas de vídeo que son ideales para tu próxima plantilla de vídeo de cliente.
Ya que es posible que te encuentres probando muchas plantillas, Elements es el mejor valor para la producción de vídeo. El modelo de todo lo que puedas descargar es ideal para combinar lo mejor de varias plantillas para un testimonio del cliente.
Más recursos de Premiere
Want a weekly email summary?
Subscribe below and we'll send you a weekly email summary of all new Photo & Video tutorials. Never miss out on learning about the next big thing.
Sign up
I believe that life is too short to do just one thing. In college, I studied Accounting and Finance but continue to scratch my creative itch with my work for Envato Tuts+ and other clients. By day, I enjoy my career in corporate finance, using data and analysis to make decisions. I cover a variety of topics for Tuts+, including photo editing software like Adobe Lightroom, PowerPoint, Keynote, and more. What I enjoy most is teaching people to use software to solve everyday problems, excel in their career, and complete work efficiently. Feel free to reach out to me on my website.
Looking for something to help kick start your next project?
Envato Market
has a range of items for sale to help get you started.