Read Time:
6 mins
Languages:
No importa qué tipo de negocio tengas, es un hecho que tus clientes en potencia serán usuarios de Instagram. ¿De qué forma estás promocionando tus servicios por este medio?
Producir un video para Instagram es fácil cuando cuentas con una plantilla de video de Instagram. Solo deberás abrirla en Premiere, añadir tus detalles y exportar el producto terminado. ¡Tu video estará listo en poco tiempo y podrás volver a manejar tu negocio!
Las mejores plantillas de Instagram de Envato Elements para hacer marketing (Descargas ilimitadas)
Echémosle un vistazo a algunas de las mejores plantillas para negocios de Premiere. Todas las plantillas que verás en este artículo están disponibles en Envato Elements, una biblioteca de descargas ilimitadas para todos los marqueteros. Por una única tarifa plana, podrás tener acceso a todo lo que necesitarás para producir un excelente video de Instagram.
Instagram es una forma divertida y sencilla de compartir contenido. Cualquier persona puede usar esta aplicación, lo que significa que podrás sacarle provecho si utilizas diseños profesionales. Con esta potente plantilla de Premiere Pro podrás crear contenido para redes sociales de alta calidad en pocos segundos, el cual podrás compartir al instante. Los colores y las otras funciones son fáciles de personalizar, lo que te ayudará a que cada publicación que hagas sea original.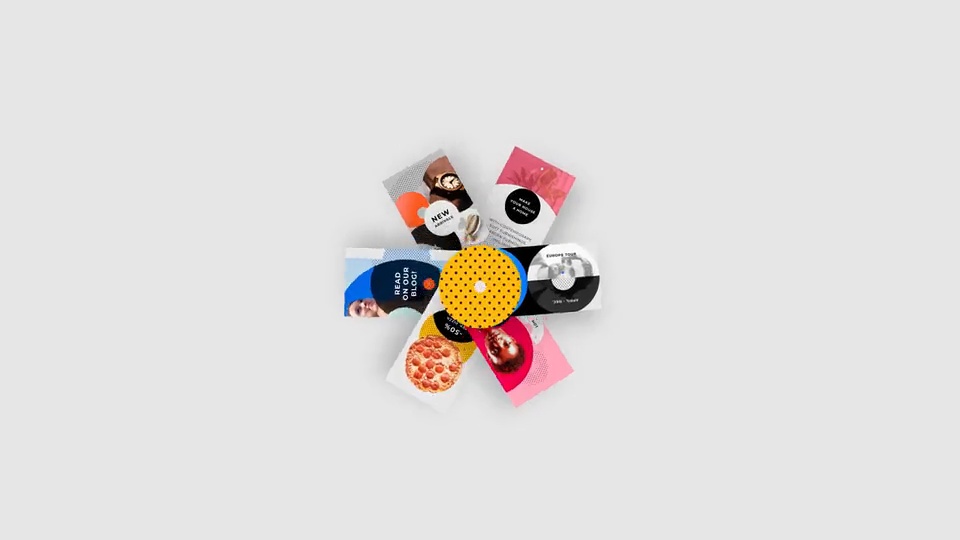 Crea contenido de alta calidad de Instagram en un instante, gracias a esta creativa plantilla promocional. Podrás utilizar los 35 segundos de metraje que te ofrece, o dividirlo en bloques pequeños y fácilmente visualizables. Incluye funciones como:
Gráficos en HD y 1080p
20 y más marcadores de posición multimedia para todo tu contenido
Opciones para fotos y video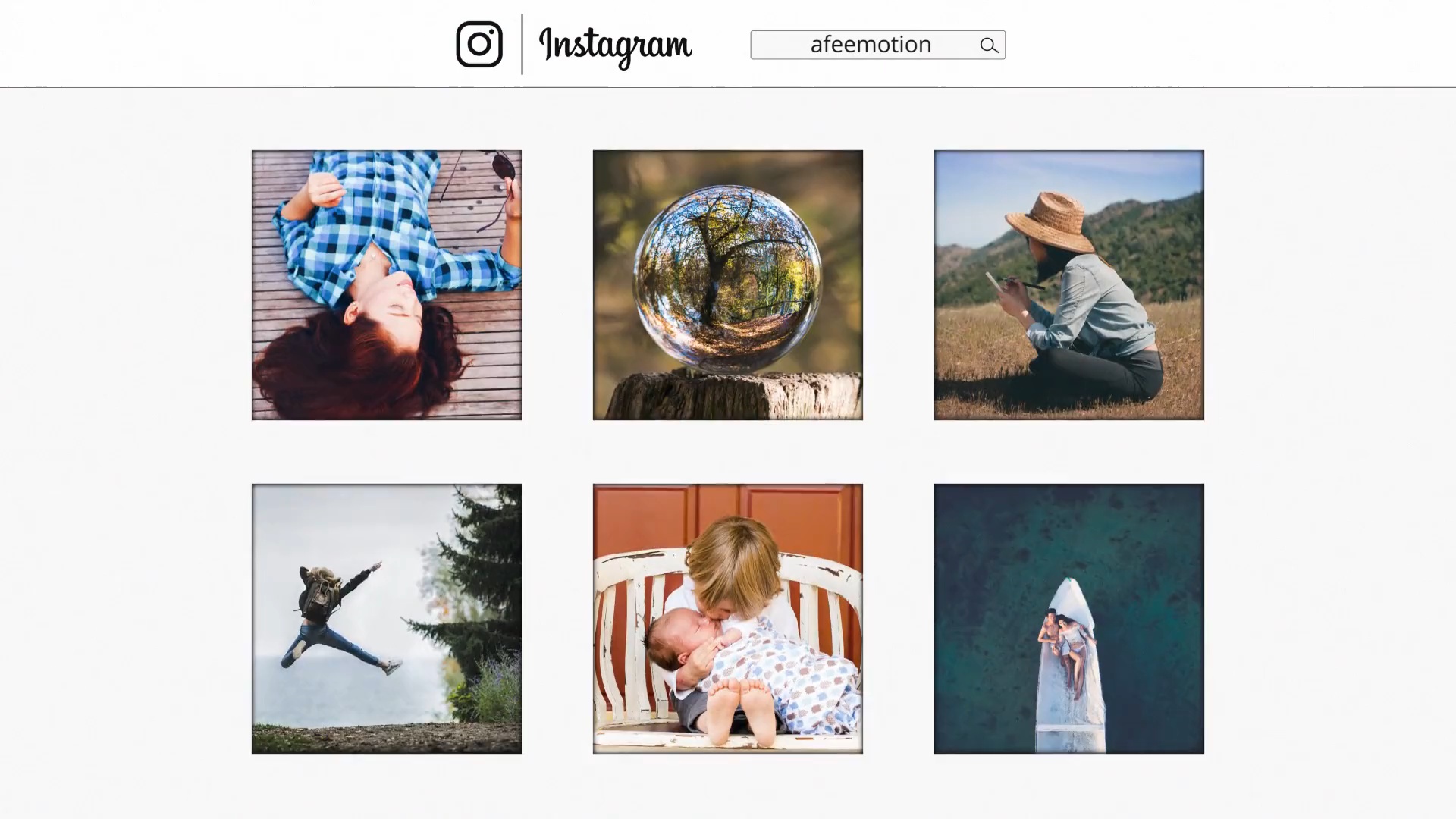 Con sus 10 diseños, esta plantilla de fotos de Instagram es el ejemplo perfecto de qué tan importantes pueden ser el texto y las imágenes cuando se combinan.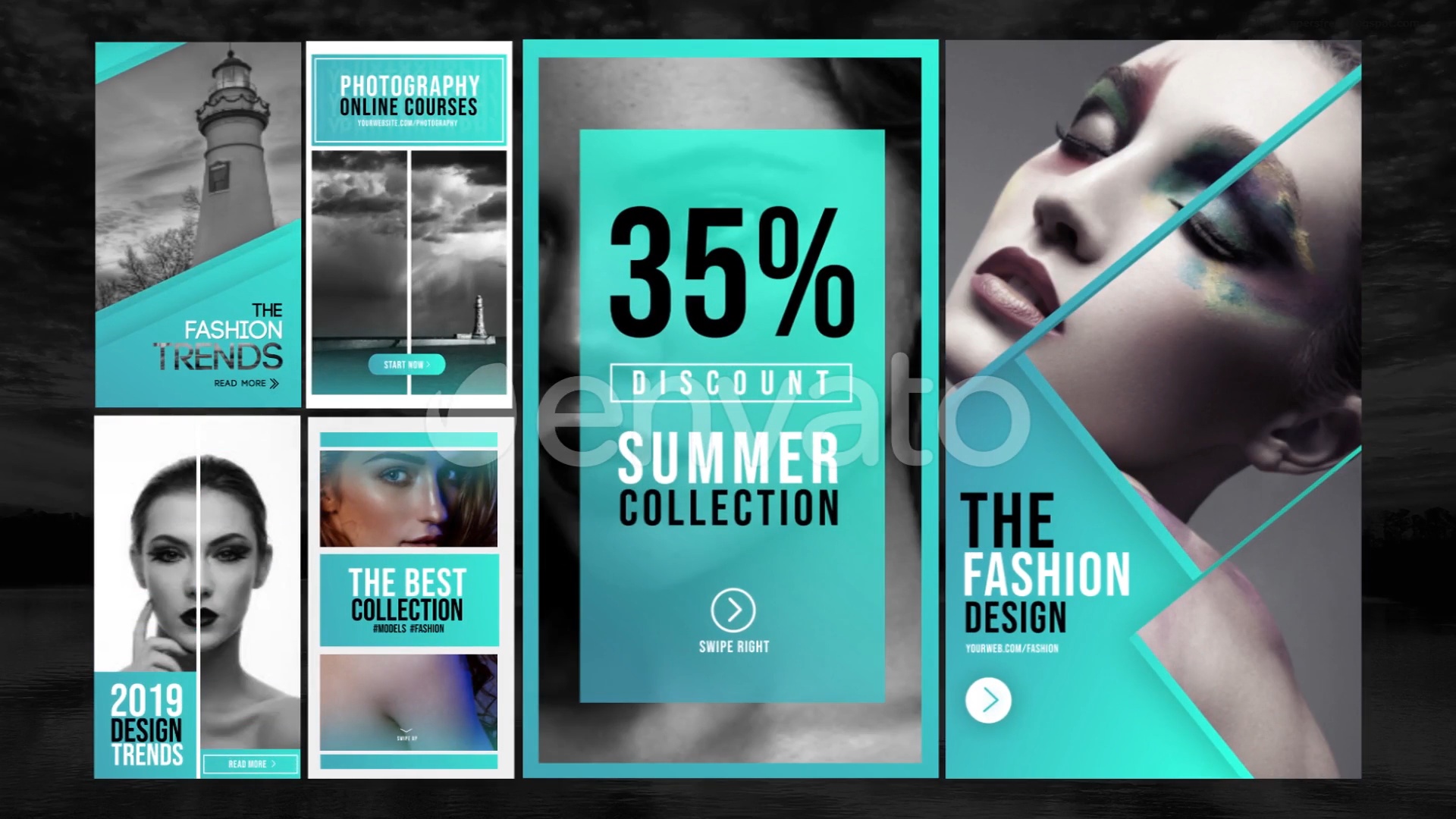 Las publicaciones de Instagram no solo sirven para compartir tu vida social y tus últimos viajes, también son una forma realmente útil para destacar y categorizar tu contenido. Ya sea que tengas video tutoriales o fotos educativas, este paquete de diseño planto está listo para ayudarte a que tu estilo se vea muy bien.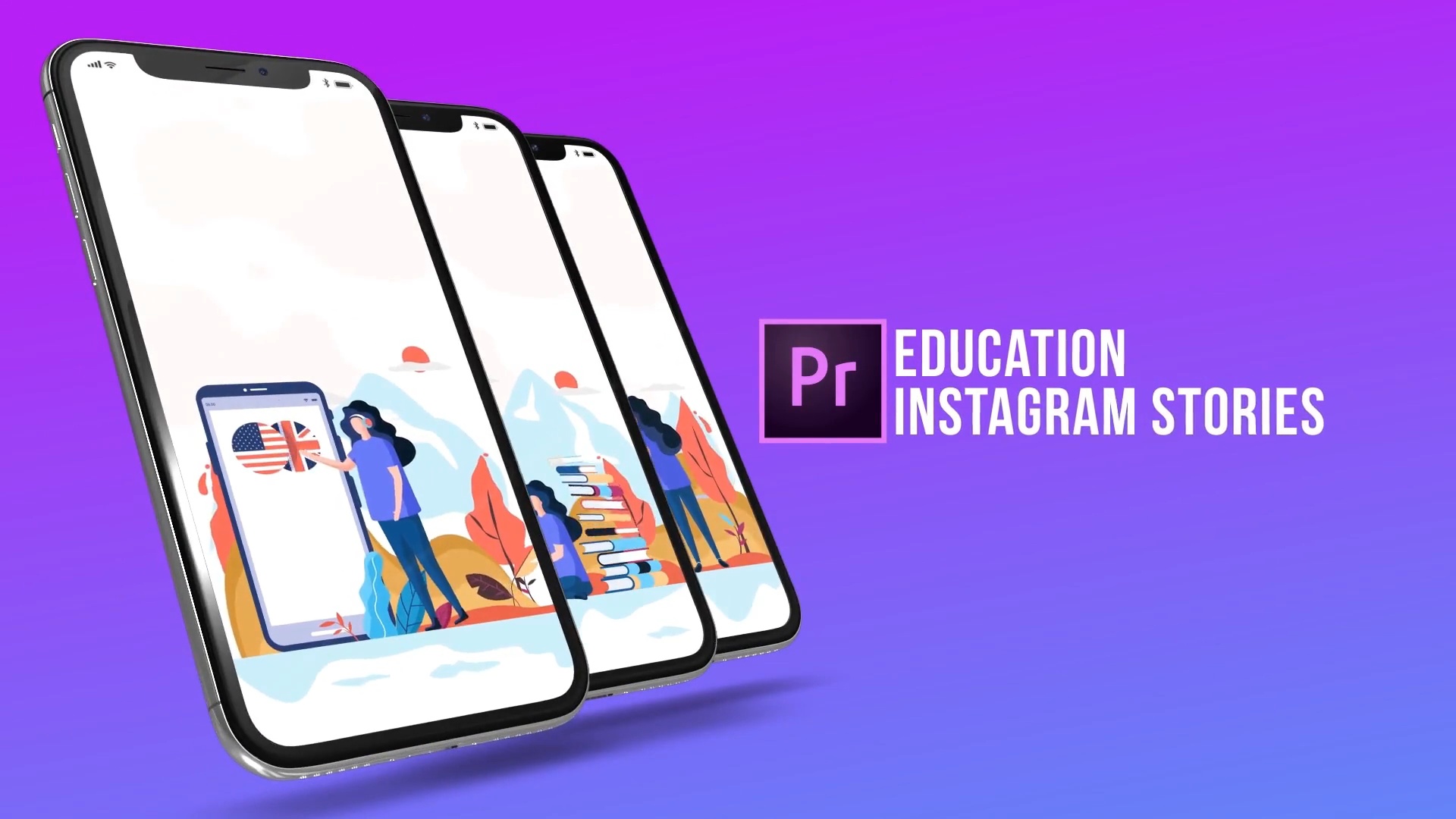 Las mejores promociones de Instagram son capaces de transmitir un mensaje exitoso en pocos segundos. Recuerda, vas a tener que lidiar con usuarios que ven contenido en sus teléfonos móviles. Lo que significa que sus periodos de atención serán cortos y la oportunidad de impulsar las conversiones será breve. Para tener éxito, aprovecha las funciones que te ofrece esta plantilla, como:
Gráficos hermosos y sencillos
Ritmo e intervalos rápidos
Múltiples diseños de imágenes
Opciones de audio de fondo, como voice-overs y música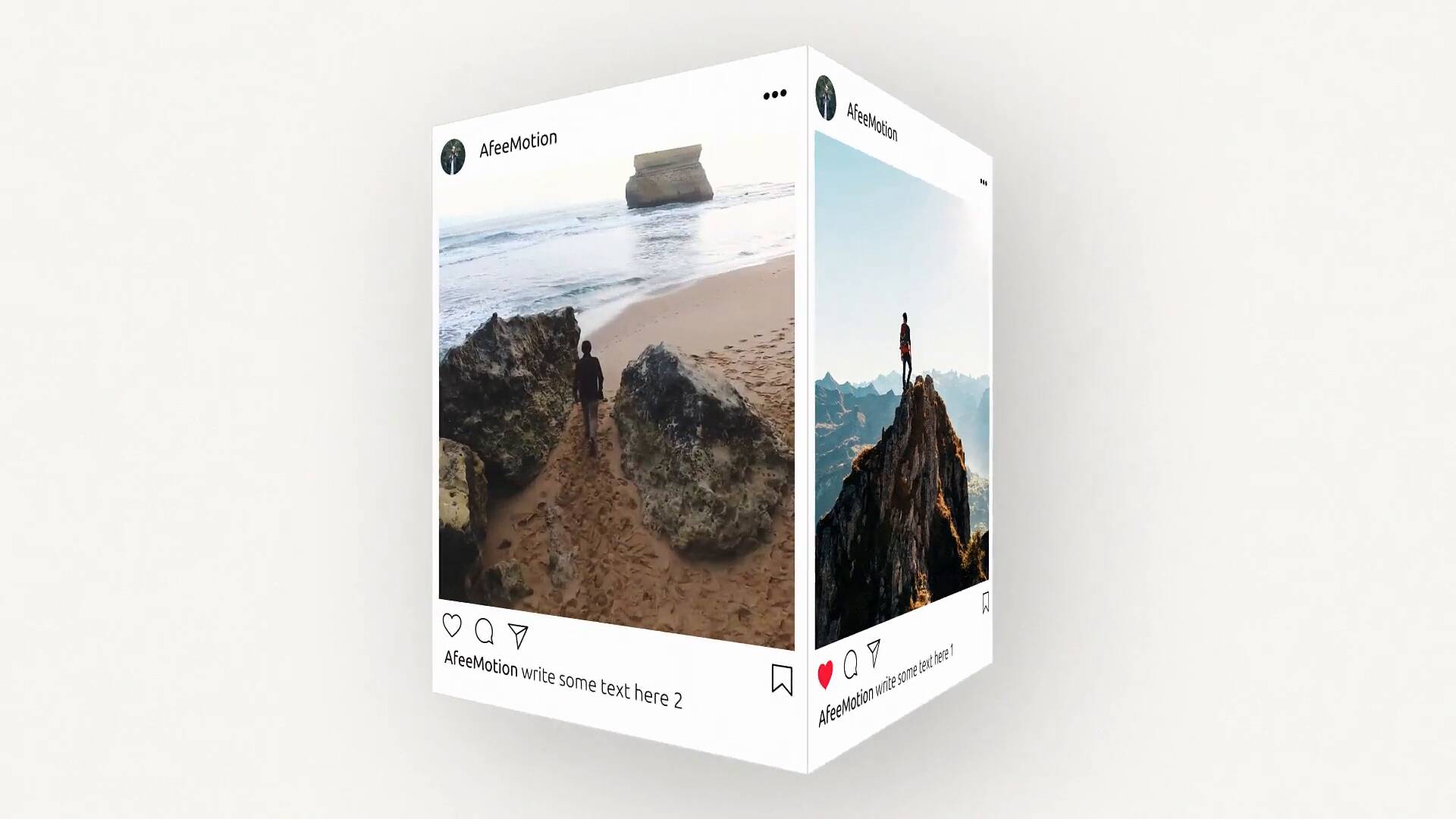 Dale un toque original a tus historias y logra que destaquen entre todos los diseños demasiado brillantes que se ven por todos lados. Con un intenso color oscuro y una tipografía llamativa, This is Black te ofrece un diseño minimalista en un paquete flexible. Podrás usarlo para clips promocionales, catálogos de viajes, eventos sociales y mucho más.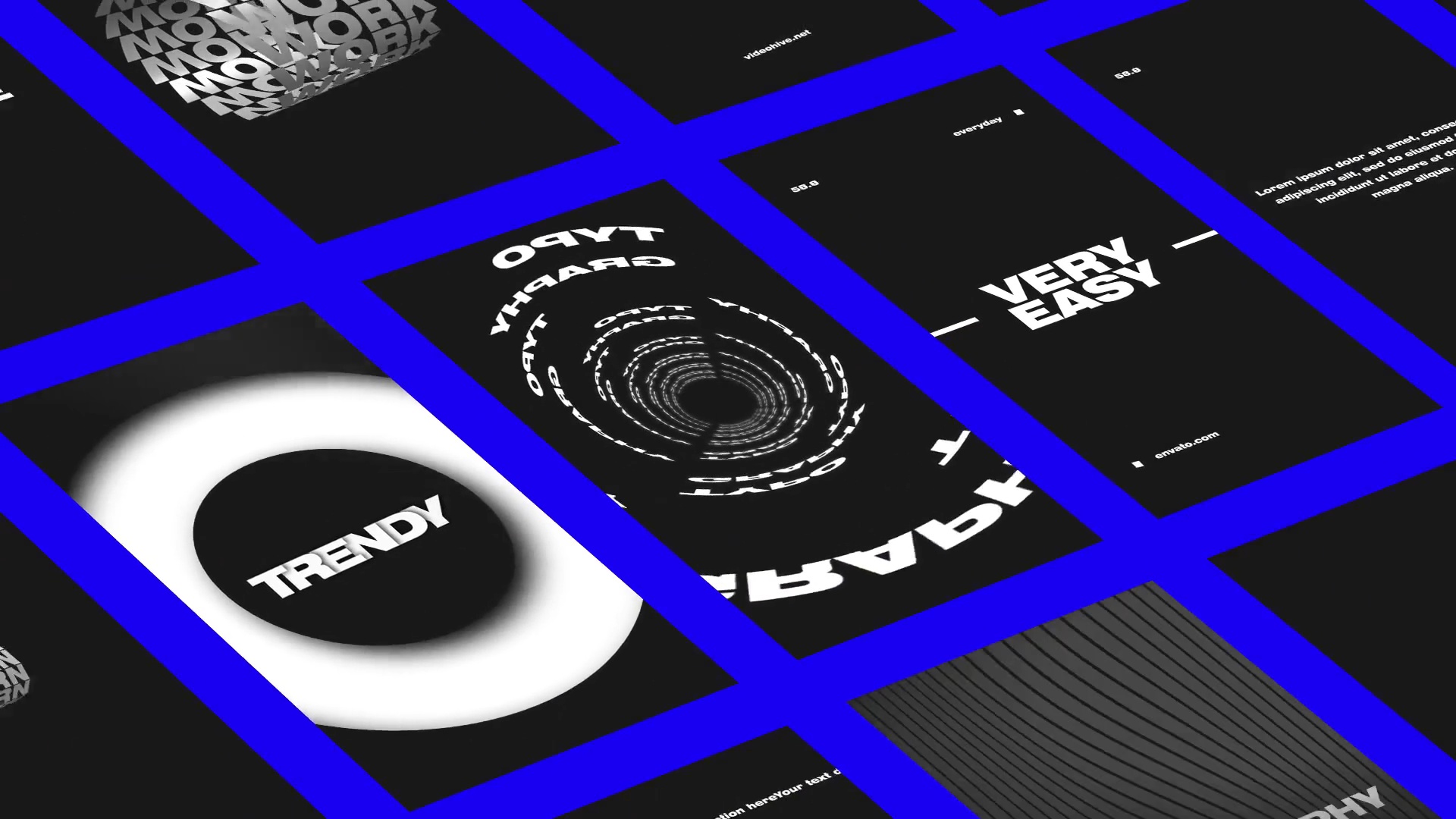 Cualquier historia de Instagram puede sacar provecho de los diseños profesionales. Podrás descubrir 10 de ellos en este paquete, cada uno con un estilo particular, así como con gráficos (en 1080p y 30fps) que se verán increíbles en los dispositivos móviles con las mejores pantallas. Incluye un útil tutorial que te ayudará a comenzar a construir tu propia presencia en Instagram.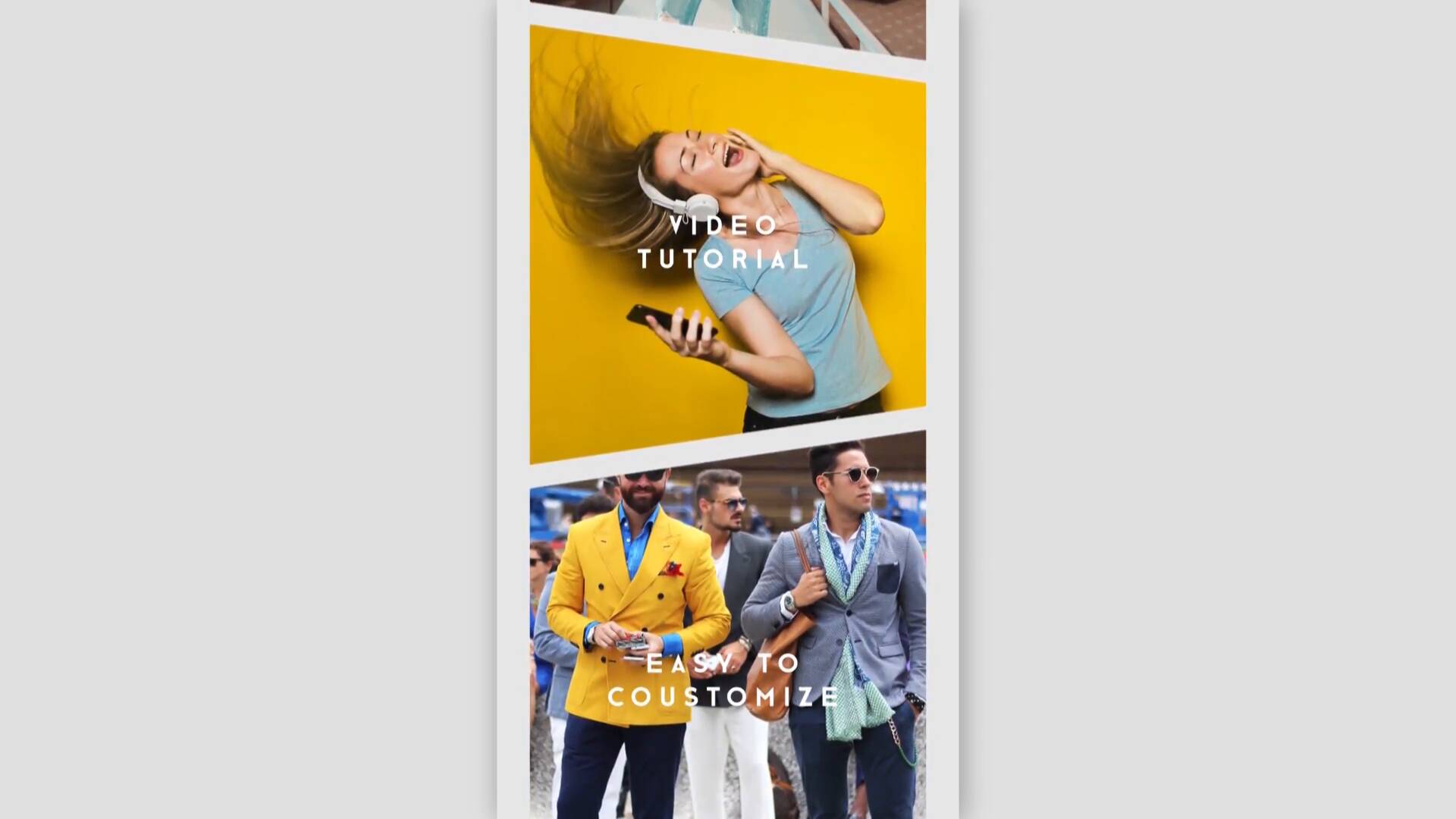 Los deportes son rápidos, divertidos y emocionantes. Esto los convierte en un tema importante para tu siguiente publicación de Instagram. Asegúrate de que tu perfil y tu audiencia salgan victoriosos usando una increíble plantilla de deportes como esta. Encontrarás:
Múltiples diseños en HD
Amplio espacio para añadir texto
Uso de colores brillantes
Animaciones geniales y dramáticas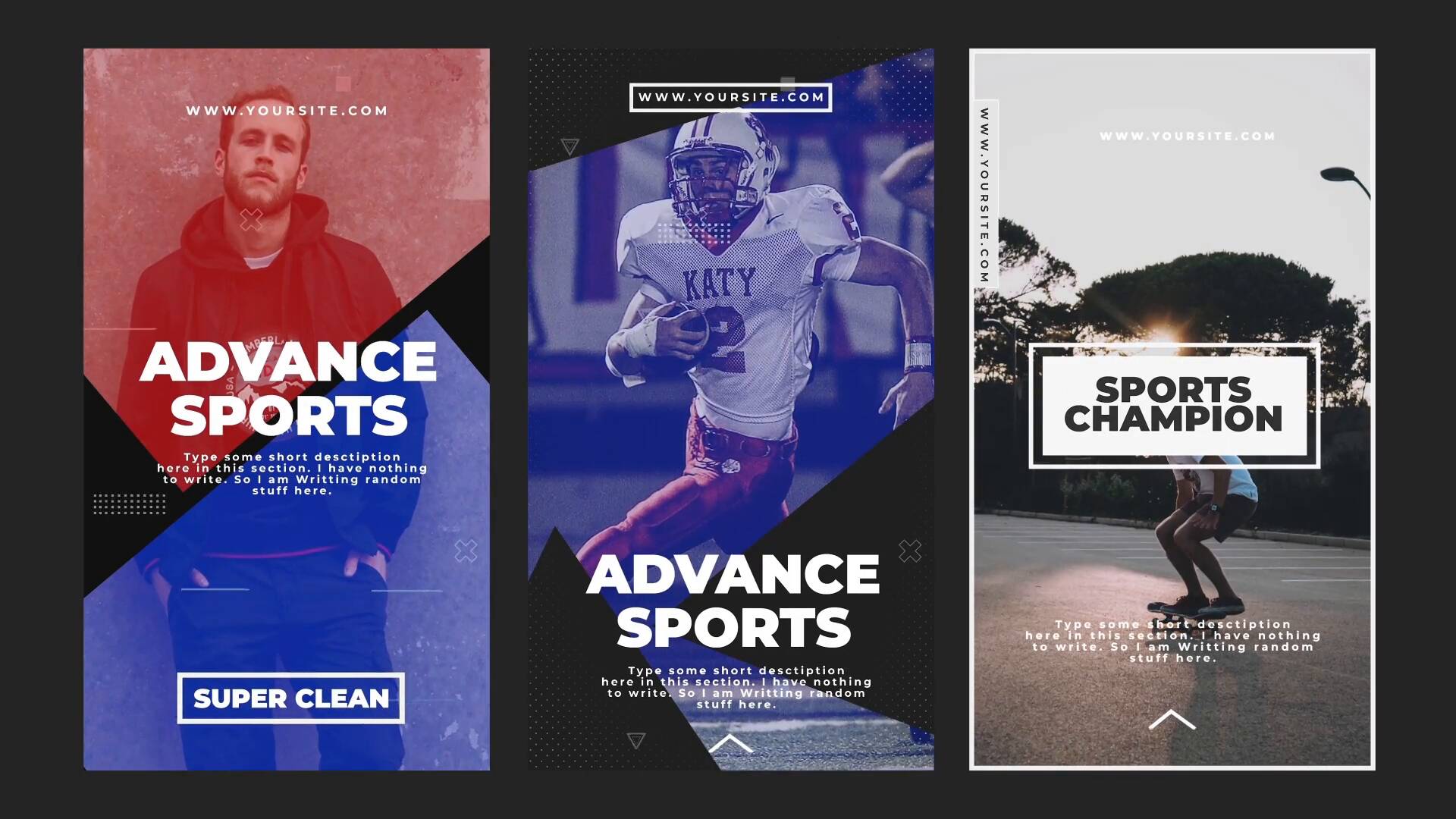 Los diseños de rompecabezas llamarán la atención de tu audiencia. Estos también simbolizan cómo los elementos separados pueden formar una idea completa. Son perfectos para un gran número de historias de Instagram y, gracias a esta plantilla, podrás aplicar esta idea a tu propio trabajo.
Elige de entre varias duraciones, incluyendo opciones de duración de entre 5 y 10 segundos. Luego, podrás explorar sus casi 40 marcadores de texto individuales para añadir palabras y frases a la pantalla. Con 9 temas de calidad de diseñador para elegir, seguramente podrás encontrar uno adecuado para el mensaje que desees entregar.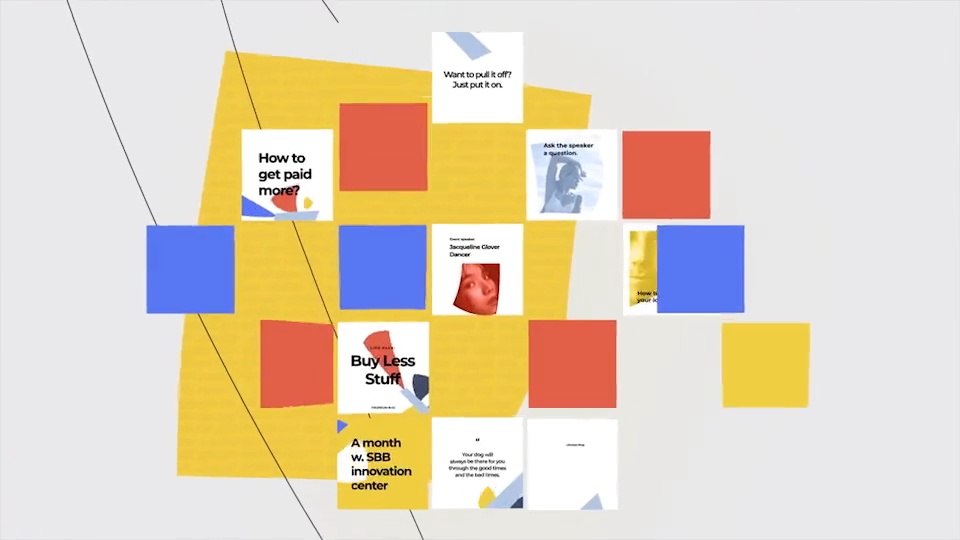 Si bien algunas personas no gustan de los videos verticales, gracias a Instagram estos han ganado popularidad y es momento de que hagas los tuyos propios. La forma ideal de lograrlo es con Intro de moda urbana, un diseño clásico especial para publicaciones en redes sociales.
Ya sea que estés promocionando tu marca, tu portafolio, tu negocio o tus otros canales en redes sociales, se verán muy bien con las animaciones de estilo funk incluidas en este paquete. Todo tu video será puesto en primer plano, complementado hábilmente con tu propio texto personalizado.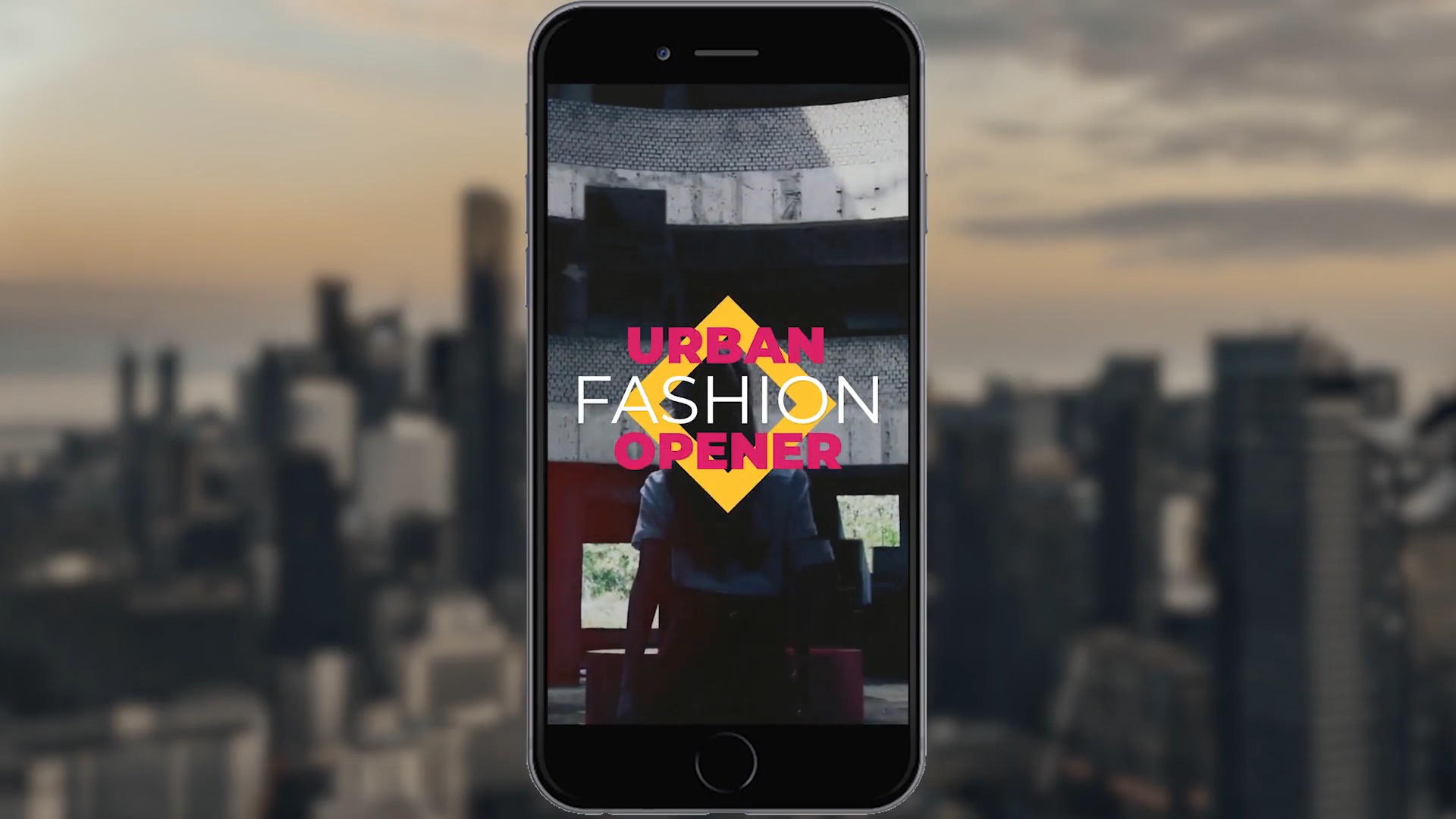 Envato Elements: la mejor fuente de plantillas de video de Instagram
Todas las plantillas que viste en este artículo tienen una fuente en común: Envato Elements. Este sitio de descargas ilimitadas te ofrece una suscripción sencilla que incluye todo lo que necesitas.
Si cuentas con un presupuesto de marketing bastante reducido, entonces Envato Elements es el recurso perfecto para ti. Ninguna plantilla requerirá de un gasto extra, ya que la biblioteca te ofrece acceso ilimitado.
Usar plantillas te ayuda a ahorrar tiempo. Lo mismo que te da libertad para pasar más tiempo haciendo crecer tu negocio y menos tiempo trabajando en la aplicación de edición de video que hayas elegido.
Más excelentes recursos de video de Envato
Recursos de Instagram y tutoriales para video marqueteros
Sigue aprendiendo sobre Instagram aquí en Envato Tuts+:
Lee la guía de video marketing de Envato
Potencia tus habilidades de video marketing con nuestra guía completa. Aprenderás sobre video marketing de principio a fin, de modo que tanto si eres un profesional o un principiante, obtendrás algunas habilidades útiles con las que podrás mejorar tu próximo video.
Descarga metrajes de video gratuitos de Mixkit
Visita Mixkit para conseguir metrajes de video libres de regalías de alta calidad que podrás usar cuando desees, cuando los necesites, sin costo alguno. Encontrarás videos de negocios, videos de estilo de vida, videos sobre la naturaleza y mucho más.
Produce videos con gráficos animados en línea usando Placelt
No necesitas usar un software profesional para producir videos visualmente atractivos. Puedes hacerlo directamente en tu navegador con Placeit, un generador de videos que utiliza plantillas de gráficos animados diseñadas profesionalmente que te ayudarán a producir videos personalizados en minutos.
Weekly email summary
Subscribe below and we'll send you a weekly email summary of all new Photo & Video tutorials. Never miss out on learning about the next big thing.
Update me weekly
Translations
Envato Tuts+ tutorials are translated into other languages by our community members—you can be involved too!
Translate this post
Powered by
Looking for something to help kick start your next project?
Envato Market
has a range of items for sale to help get you started.