Andrew Childress
No importa el tipo de negocio, los clientes potenciales están en Instagram. Crear un vídeo de negocios para promocionar en Instagram es más fácil si utilizas una plantilla para negocios en Instagram. Solo tienes que abrir el proyecto prediseñado en Premiere, añadir tus datos y exportar tu vídeo terminado.
Las mejores plantillas de vídeo para promocionar en Instagram de Envato Elements (descargas ilimitadas)
Veamos 14 de las mejores plantillas de vídeo Premiere Pro para Instagram. Todas las plantillas de vídeo Premiere Pro para Instagram que verás en este artículo proceden de Envato Elements, una biblioteca de descargas ilimitadas para profesionales del marketing. Por una única tarifa plana, podrás acceder a todo lo que necesitas para crear un excelente vídeo para tu negocio en Instagram.
Instagram ofrece una plataforma fácil y divertida para compartir contenido. Cualquiera puede usarla, y eso significa que esta aplicación puede sacar provecho de los diseños profesionales. Con esta poderosa plantilla de vídeo para Instagram puedes producir contenido de alta calidad para compartirlo al instante en las redes sociales, todo en cuestión de segundos. Podrás personalizar rápidamente los colores y otras características, lo que te ayudará a que cada publicación tenga un aspecto único para promocionar en Instagram de forma original.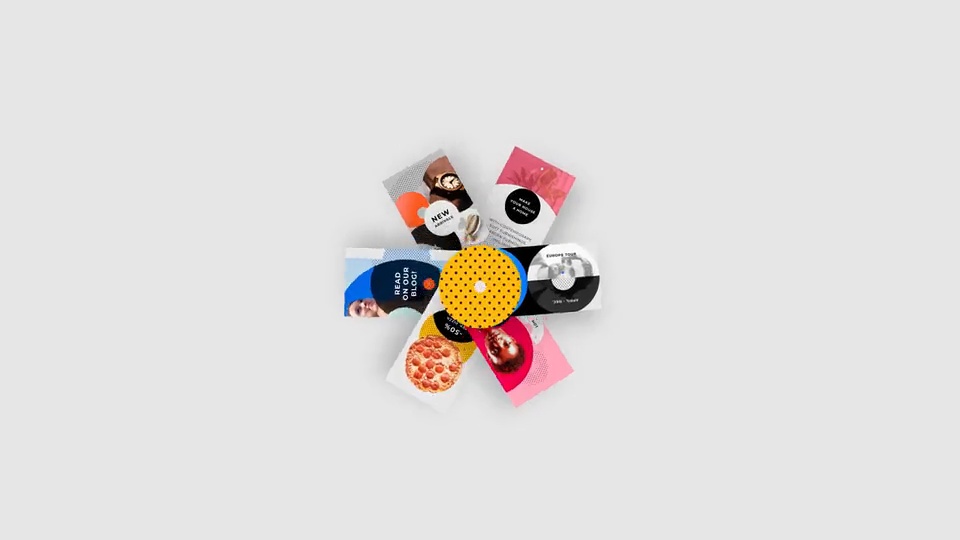 Crea contenido de alta calidad para Instagram en un instante, gracias a esta creativa plantilla de vídeo para promocionar en Instagram. Ejecútala durante los 35 segundos completos, o divídela en pequeños bloques fácilmente visualizables. Échale un vistazo a algunas de sus características:
Gráficos HD de 1080p
Más de 20 marcadores de posición para todo tu contenido
Opciones de foto y vídeo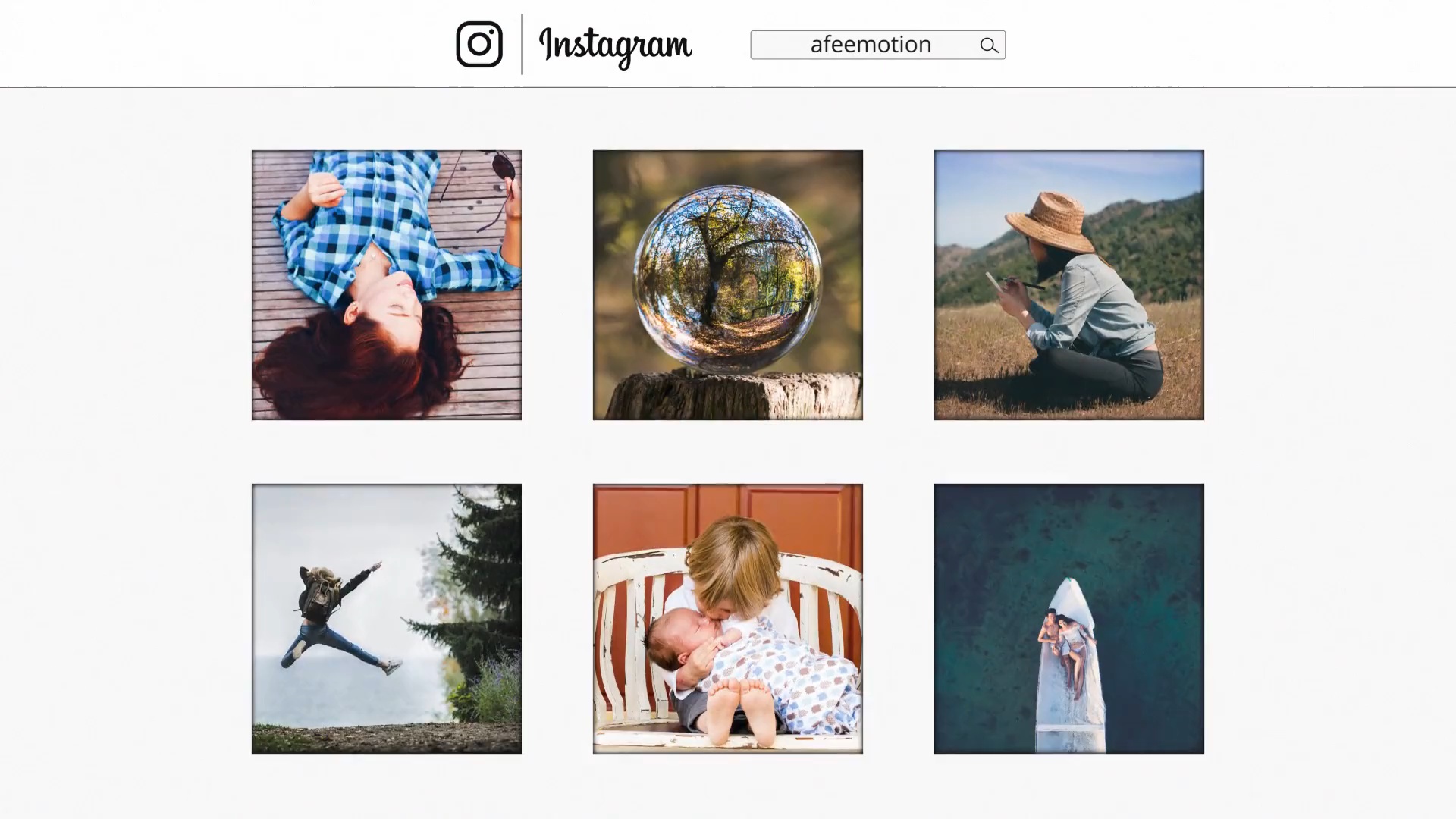 Con 10 diseños, esta plantilla para promocionar en Instagram con fotos es el recordatorio perfecto de lo valiosos que pueden ser el texto y las imágenes cuando se combinan.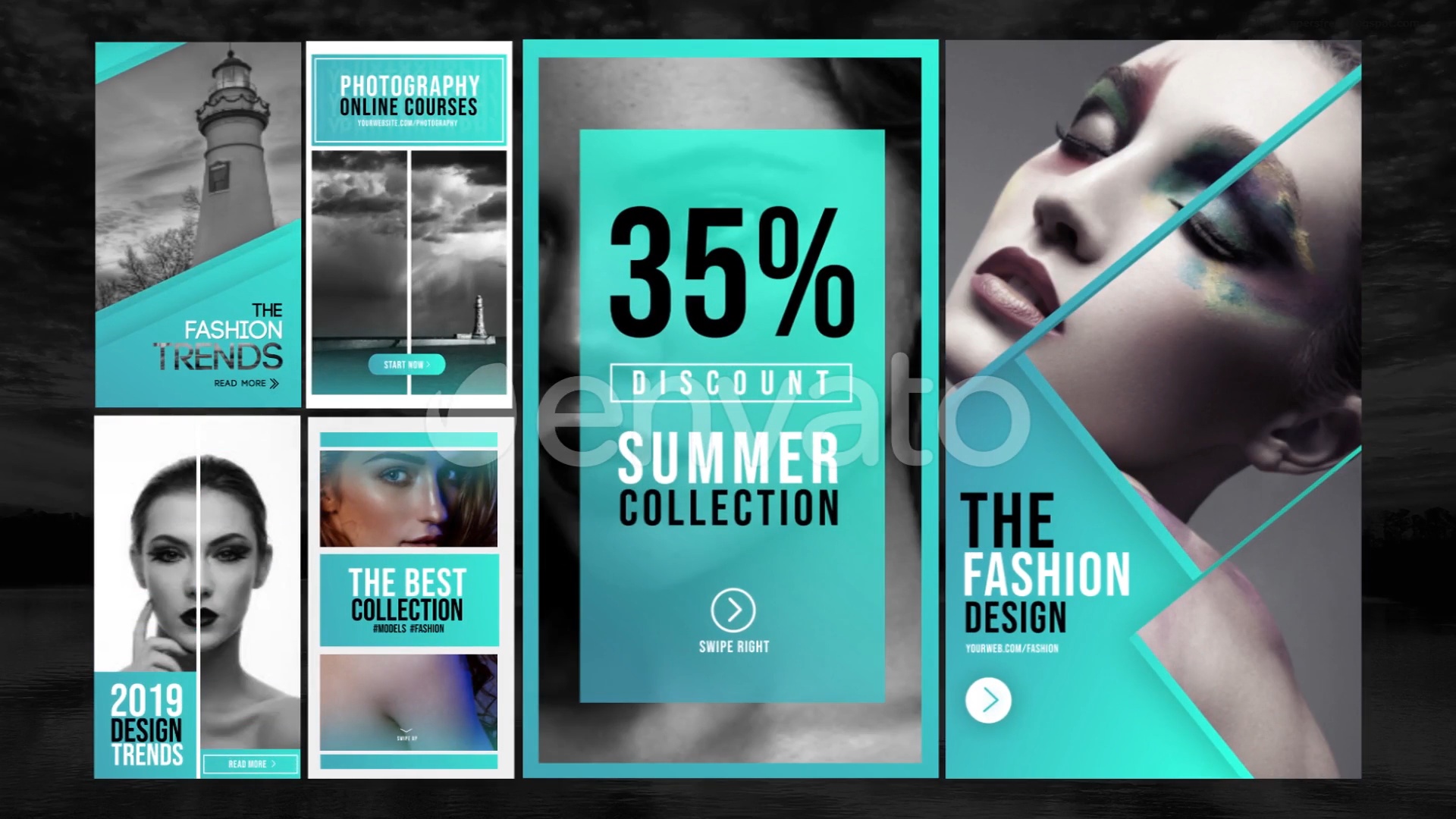 Las publicaciones de Instagram no solo sirven para compartir tu vida social y tus últimos viajes, también son realmente útiles para destacar y categorizar tu contenido. Tanto si necesitas hacer vídeos instructivos, como si tienes fotos educativas, este paquete de plantillas de diseño plano para negocios en Instagram está listo para ayudarte a estilizarlo todo para que se vea lo mejor posible.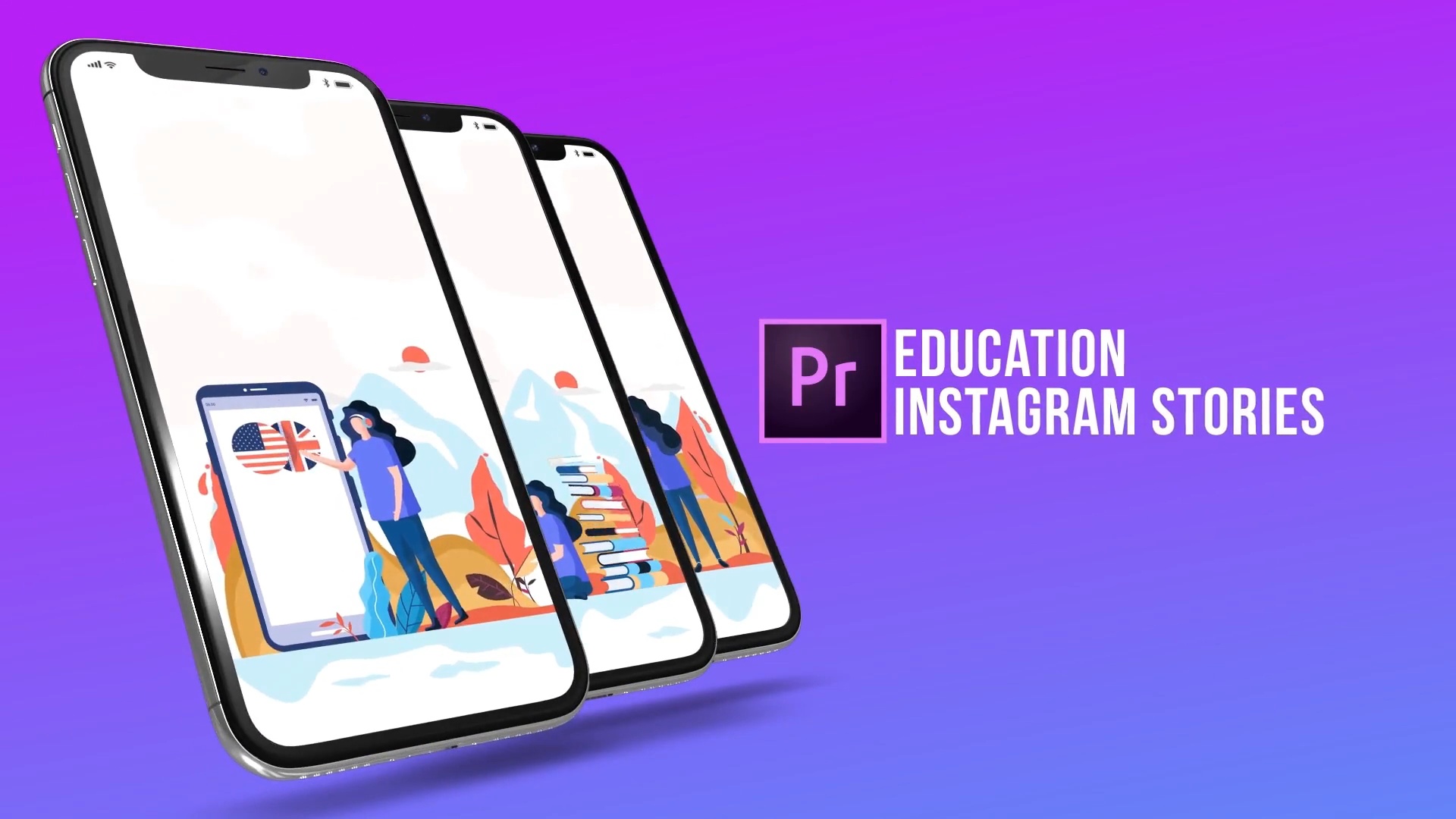 Si tienes un canal de YouTube, es importante que lo promociones en tus otras cuentas de redes sociales. El paquete Historias de Instagram para youtubers fue creado pensando en los youtubers que deseen promocionar en Instagram. Hazle publicidad a tu último vídeo o anuncia una colaboración del canal con esta plantilla Adobe Premiere Pro para Instagram.
Los mejores vídeos promocionales de Instagram transmiten mensajes impactantes en segundos. Recuerda, estás tratando con usuarios que ven contenido en sus teléfonos: los periodos de atención son cortos, y la oportunidad de generar conversiones es breve. Si quieres saber cómo usar Instagram para negocios exitosos, utiliza las características que te ofrece esta plantilla Adobe Premiere Pro para Instagram, como por ejemplo:
Gráficos claros y bonitos
Tiempos e intervalos rápidos
Múltiples composiciones de imágenes
Opciones de audio de fondo para las voces en off y la música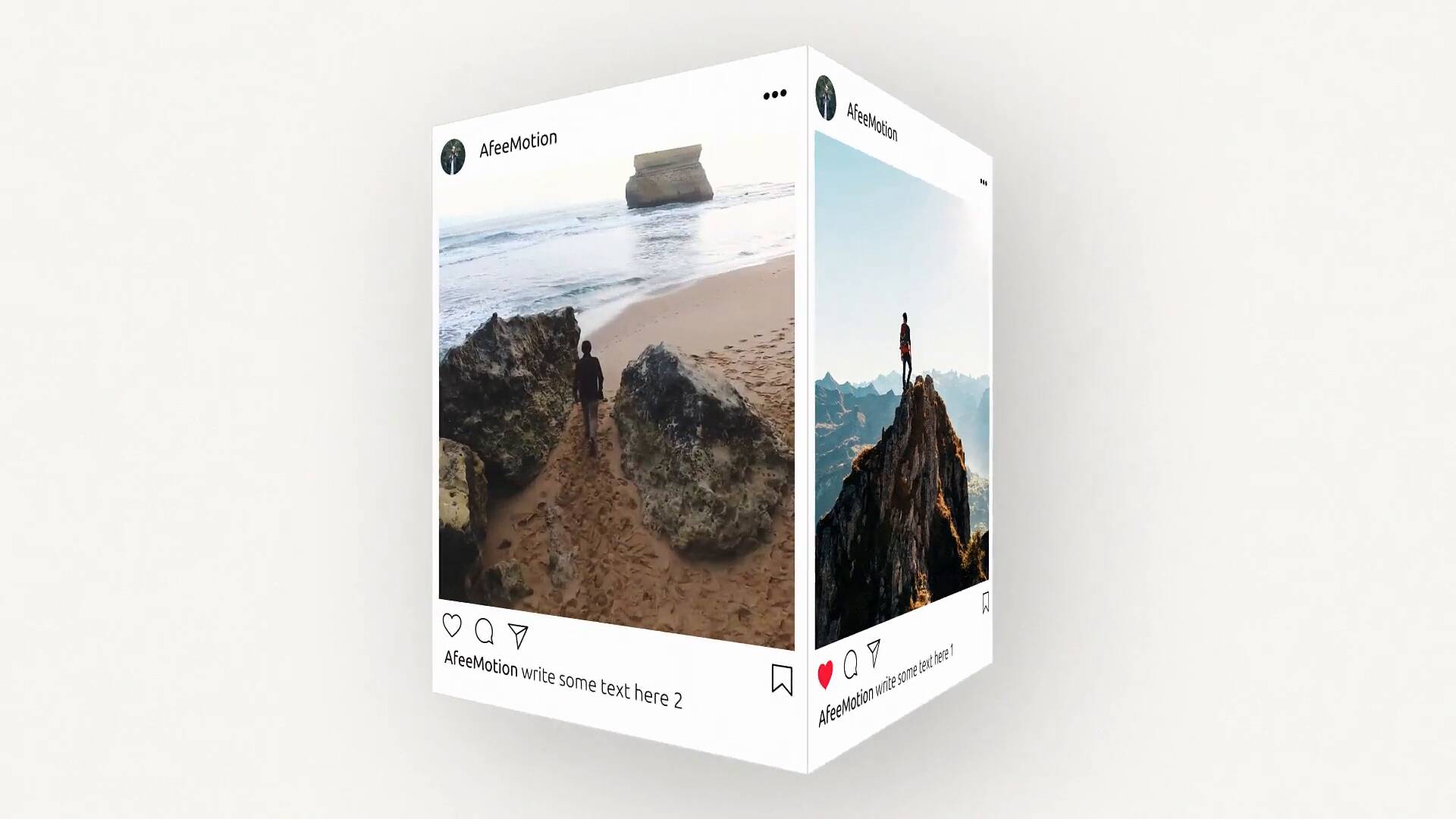 Rompe el molde de los diseños demasiado brillantes que están por todas partes. Con un fondo intenso y oscuro y una tipografía atrevida, This is Black ofrece un diseño con una estupenda estética en un paquete versátil. Puedes utilizar esta plantilla para negocios en Instagram para clips promocionales, relatos de viajes, eventos sociales y mucho más.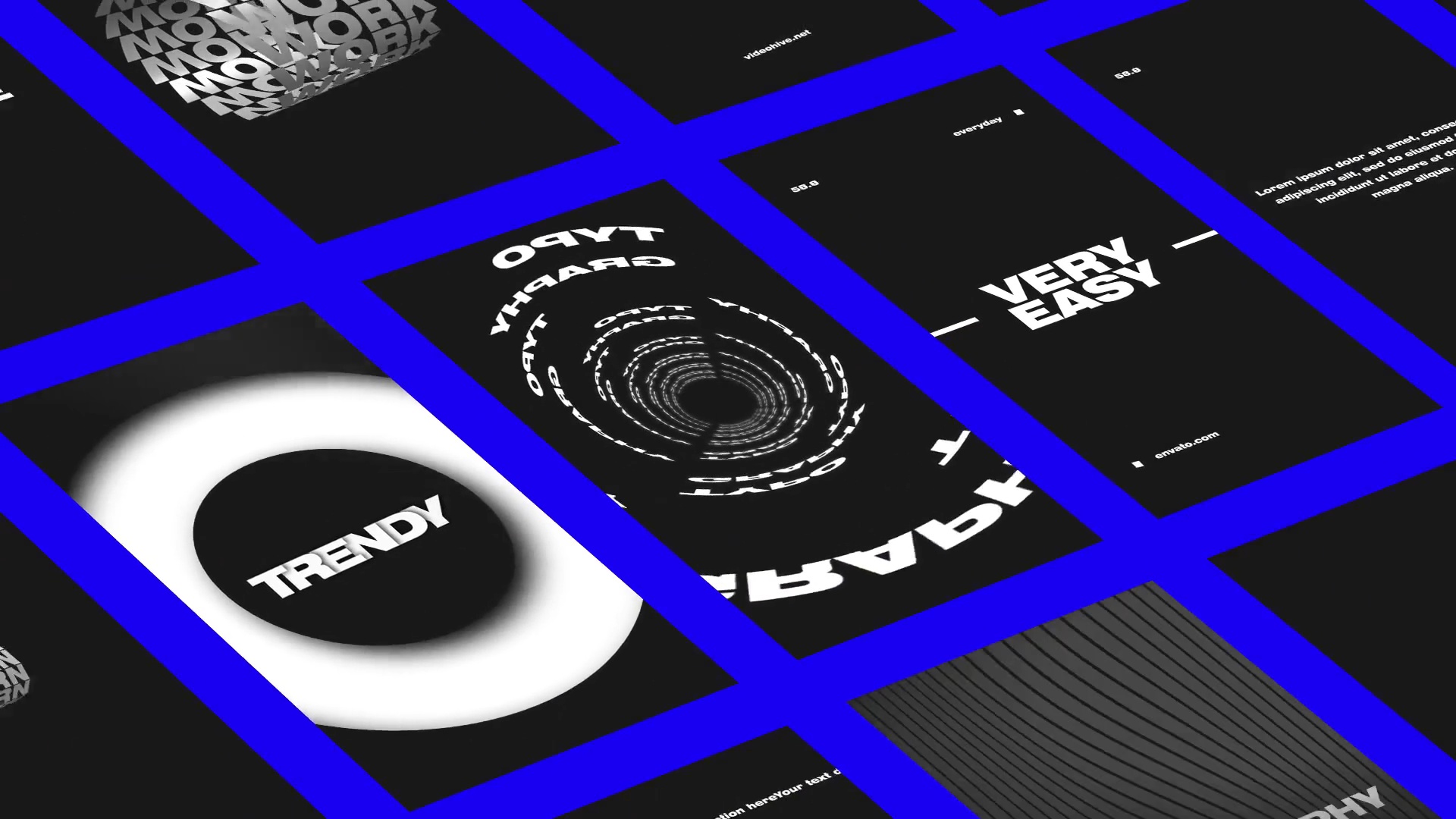 Si estás buscando una estética moderna, prueba la plantilla Premiere Pro para negocios en Instagram Historias de Instagram dibujadas a mano. Incluye 6 plantillas exclusivas que podrás editar. Esta plantilla Adobe Premiere Pro para Instagram es ideal para las startups de marcas de moda, blogs de viajes, noticias deportivas y mucho más.
¿Quieres saber cómo usar Instagram para negocios de delivery? Anuncia tu servicio local de delivery de comida con las historias de Instagram. Utilizar un personaje animado es un excelente vehículo para entregar tu mensaje (valga el juego de palabras). Esta plantilla de vídeo para Instagram incluye 5 presets editables y 5 fondos.
Cualquier historia de Instagram puede sacar provecho de los diseños profesionales. En estas plantillas Adobe Premiere para promocionar en Instagram descubrirás 10 de ellos, cada uno con su propio estilo único. Todos ofrecen gráficos a 1080p y 30fps, que se ven muy bien en las mejores pantallas de móviles. Además, hay un útil tutorial disponible que te será de ayuda por si no sabes cómo usar Instagram para negocios, y que así puedas empezar a construir tu propia e increíble presencia en Instagram.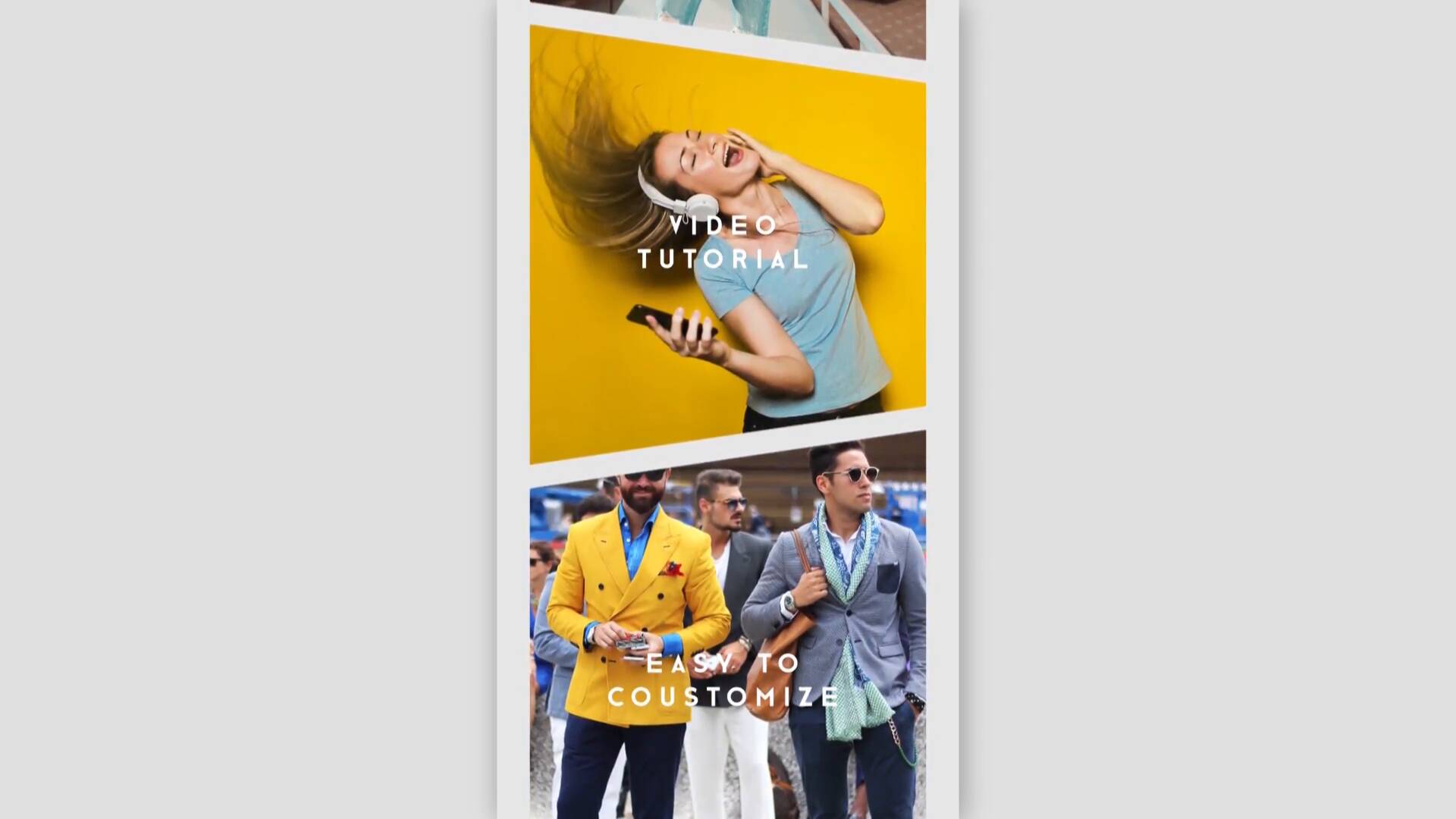 Los deportes son una actividad rápida, divertida y emocionante. Eso los convierte en un tema de primera para tu próxima publicación en Instagram. Asegura una victoria para tu perfil, y tu audiencia, con una plantilla de vídeo deportiva impresionante para negocios en Instagram como esta. Encontrarás:
Múltiples diseños en HD
Mucho espacio para el texto
Colores brillantes destacados
Animaciones geniales y llenas de vida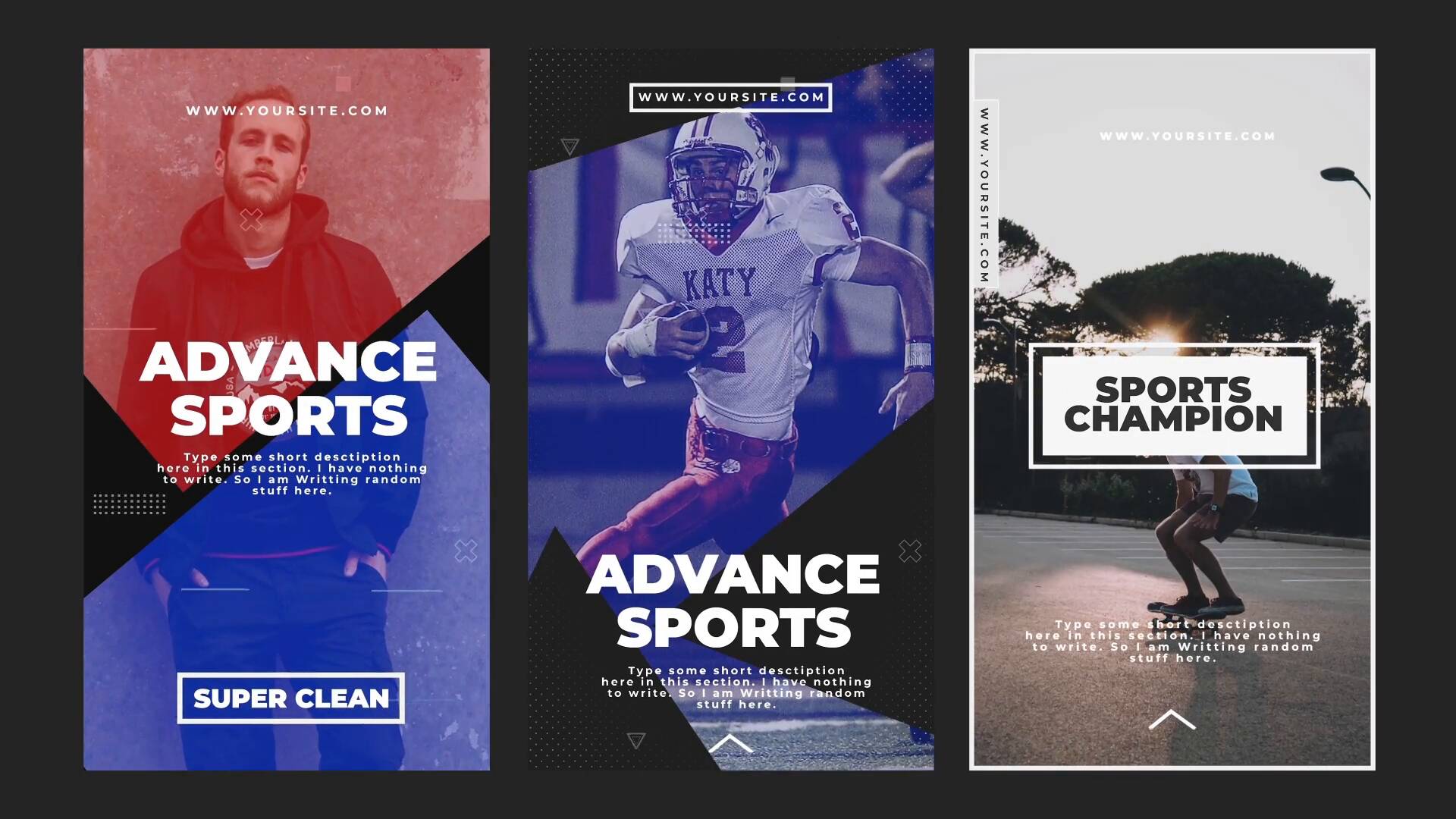 Los diseños de rompecabezas llaman la atención del público. También simbolizan cómo los elementos separados forman una idea completa. Eso los hace perfectos para muchas historias de Instagram, y gracias a esta plantilla para promocionar en Instagram, puedes aplicar esa idea a tu propio trabajo.
Podrás elegir entre varios intervalos de tiempo, incluyendo opciones de 5 y 10 segundos de duración. A continuación, podrás explorar casi cuarenta marcadores de posición de texto distintos para incluir palabras y frases en la pantalla. Con 9 temas de calidad de diseñador entre los que elegir, seguramente encontrarás uno creado para el mensaje que quieres transmitir.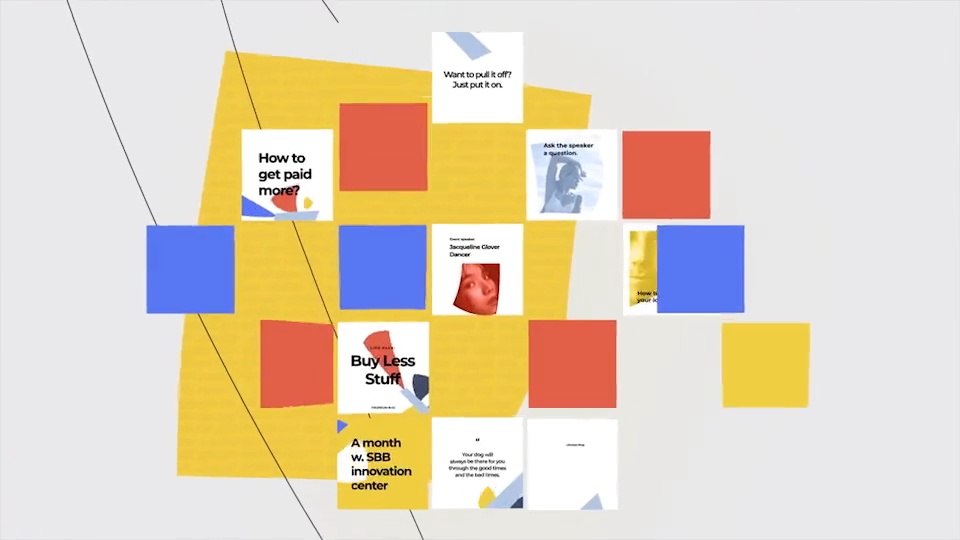 Los colores vivos son una tendencia de diseño muy popular este año, y puedes encontrarlos en este Paquete de historias de negocios en Instagram. Este paquete de plantillas de vídeo para Instagram es enorme, e incluye 65 escenas prediseñadas y más de 550 elementos e iconos. Pruébalo para promocionar tu nuevo producto o servicio.
La gente a veces se ríe de los vídeos verticales, pero con las historias de Instagram estos han regresado, y realmente hay que saber cómo sacarles provecho. La forma ideal de hacerlo es con Intro de moda urbana, un diseño con clase pensado para las publicaciones en redes sociales.
Ya sea que estés promocionando tu marca, tu portafolio, tu negocio o tus otros canales de redes sociales, esta se verá perfecta combinándola con las divertidas animaciones de este paquete. Todos tus vídeos estarán en primer plano, y podrás complementarlos eficazmente con tu propio texto personalizado.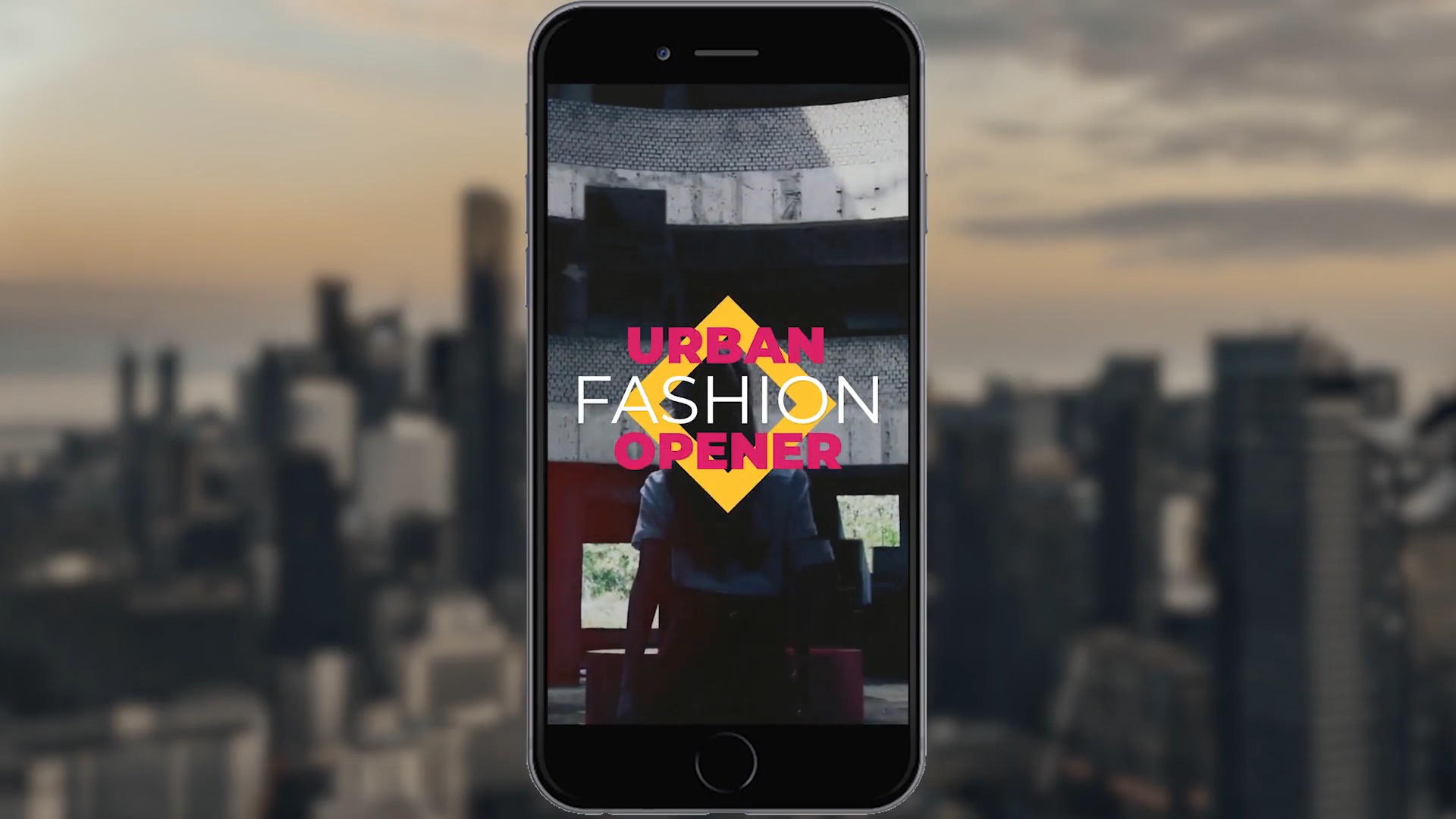 Envato Elements: el mejor sitio para conseguir plantillas de vídeo para Instagram
Todas las plantillas de vídeo para Instagram de este artículo tienen un origen común: Envato Elements. Este recurso que te ofrece descargas ilimitadas es un sencillo servicio por suscripción que contiene todo lo que necesitas.
Si cuentas con un presupuesto de marketing reducido, entonces Envato Elements es la mejor opción para ti. No tendrás que pagar un monto adicional por cada plantilla, puesto que la biblioteca te ofrece acceso ilimitado.
Utilizar plantillas te ayudará a ahorrar tiempo. Eso te permitirá dedicar más tiempo a hacer crecer tu negocio y menos tiempo a trabajar en tu aplicación de edición de vídeo preferida.
Más excelentes recursos de vídeo de Envato
Recursos y tutoriales de Instagram para los expertos en vídeo marketing
Sigue aprendiendo sobre Instagram aquí en Envato Tuts+:
Lee la guía de vídeo marketing de Envato
Potencia tus habilidades de vídeo marketing con nuestra guía. Aprenderás sobre vídeo marketing de principio a fin.
Crea un sitio de Instagram con Milkshake
Instagram te proporciona un hipervínculo en tu biografía, ¡así que no lo desperdicies! Crea un magnífico sitio de Instagram con Milkshake, en tu teléfono, sin necesidad de tener conocimientos web o de diseño.
Si tienes ganas de aprender más sobre Instagram, visita la Escuela de Instagram de Milkshake.
Descarga metrajes de vídeo gratuitos en Mixkit
Visita Mixkit para conseguir metrajes de vídeo de stock libres de regalías de alta calidad que podrás usar cuando quieras, donde quieras, de forma gratuita. Encontrarás vídeos de negocios, vídeos de estilo de vida, vídeos de naturaleza y mucho más.
Produce un vídeo con gráficos animados en línea con Placeit
No necesitas un programa profesional para producir vídeos visualmente atractivos, puedes hacerlo directamente en tu navegador. El generador de vídeos de Placeit utiliza plantillas con gráficos animados diseñadas por profesionales con las que podrás crear vídeos personalizados en minutos.
Lee más: 10 top plantillas Trapcode Particular After Effects con animaciones fluidas
Want a weekly email summary?
Subscribe below and we'll send you a weekly email summary of all new Photo tutorials. Never miss out on learning about the next big thing.
Sign up
I believe that life is too short to do just one thing. In college, I studied Accounting and Finance but continue to scratch my creative itch with my work for Envato Tuts+ and other clients. By day, I enjoy my career in corporate finance, using data and analysis to make decisions. I cover a variety of topics for Tuts+, including photo editing software like Adobe Lightroom, PowerPoint, Keynote, and more. What I enjoy most is teaching people to use software to solve everyday problems, excel in their career, and complete work efficiently. Feel free to reach out to me on my website.
Looking for something to help kick start your next project?
Envato Market
has a range of items for sale to help get you started.