Duncan Clark
Puedes expresar tus palabras de forma mucho más dinámica, e inolvidable, cuando las presentas con un toque gráfico, pero todas las opciones pueden resultar abrumadoras. Échale un vistazo a este resumen de nuestras plantillas para texto favoritas para Final Cut Pro, una serie de plantillas originales y personalizables con efectos de texto Final Cut que ofrecen una gran variedad de estética visual basada en texto.
10 elegantes plantillas para texto de Final Cut Pro
Como su nombre indica, Intro tipográfica rítmica es una intro tipográfica rápida y enérgica que llamará la atención de tus espectadores desde el principio. Ofrece elegantes transiciones y modernos efectos de texto Final Cut Pro, además de que es muy fácil de personalizar: solo tienes que editar el texto, arrastrar y soltar los elementos multimedia, y hacer clic en el botón de renderizar.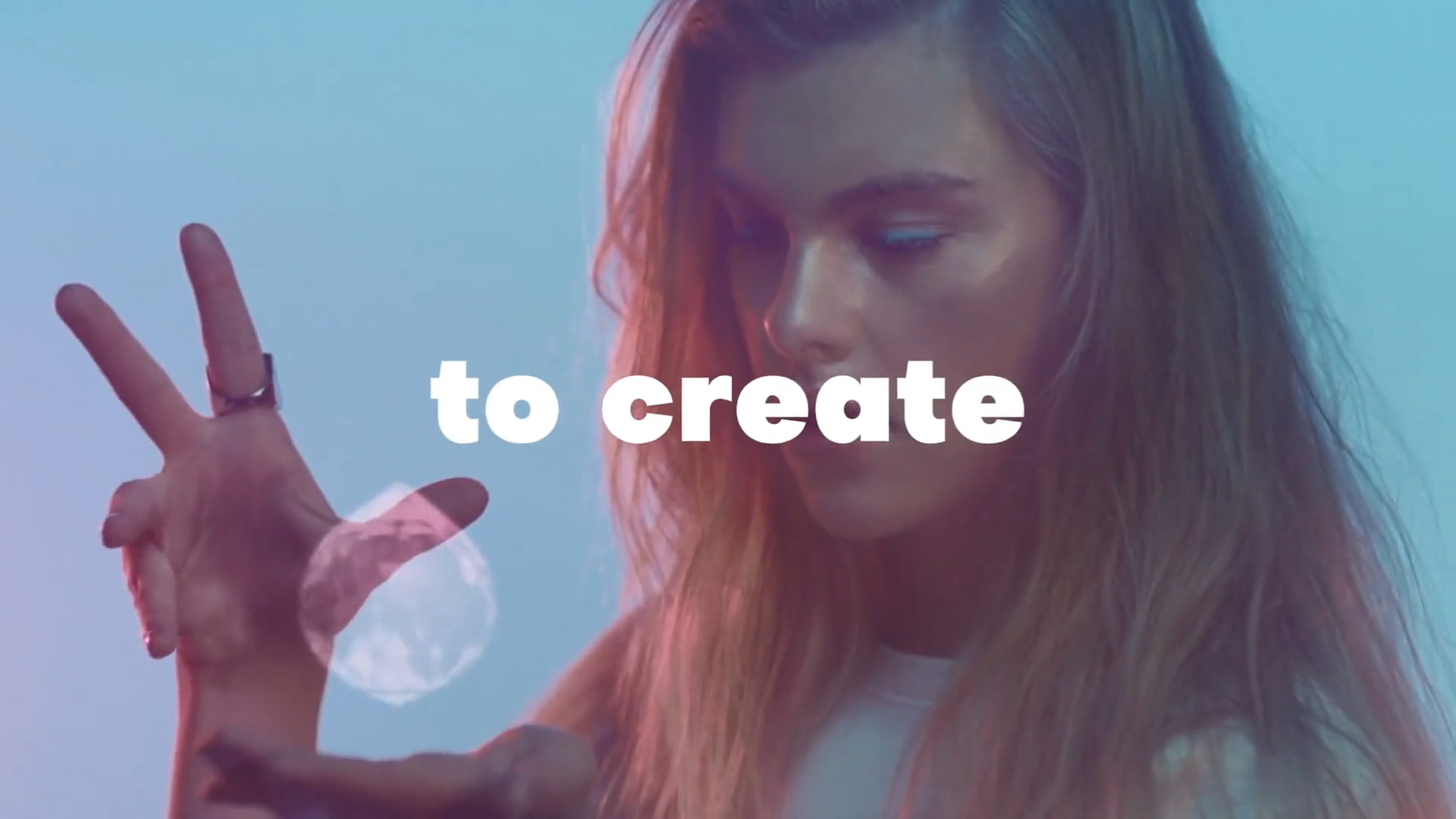 Tipografía moderna se distingue de muchas otras plantillas por ofrecer animaciones de texto y de las imágenes de fondo. Tanto si deseas agregar texto a vídeos corporativos como para otros usos, esta plantilla es perfecta para proyectos empresariales y creativos por igual. Es sencilla y de uso intuitivo, a la vez que ofrece un toque de elegancia para que puedas añadir texto a Final Cut Pro con mucho estilo.
Mejora tu presencia en las redes sociales con Efecto de abstracción dinámica para publicaciones en redes sociales. Esta plantilla con efectos de texto Final Cut Pro es ideal para mostrar y publicitar productos, descuentos, promociones, anuncios y más y viene con opciones de animación lenta y rápida. Asimismo, incluye un vídeo tutorial con instrucciones completas para que puedas añadir texto a Final Cut Pro con facilidad.
¿Quieres agregar texto a vídeos para hacerlos más entretenidos? Deja atrás las viejas fuentes tradicionales y expresa tu mensaje con humor utilizando Títulos divertidos. Con títulos dibujados a mano y títulos con estilo de caricatura, y sus juguetonas transiciones y opciones de animación, seguramente harán sonreír a tus espectadores, ¿y qué puede ser mejor que eso?
Una plantilla elegante y moderna para agregar texto a vídeos de todo tipo, que ofrece una estructura modular y un diseño minimalista, Títulos con tipografías modernas incluye 30 colecciones de tipografías, permite el uso de todas las fuentes y colores, y admite cualquier resolución hasta 4K. Este paquete ofrece numerosas opciones interesantes.
Dale a tus palabras la relevancia que merecen con Citas históricas. Utilizando un efecto de tinta grunge, con un guiño al aspecto de las antiguas prácticas fotográficas, esta plantilla contiene 10 imágenes y vídeos, 10 marcadores de posición de texto y la promesa de un resultado sorprendente, por lo que podrás agregar texto a vídeos de todo tipo sin preocuparte por ello. La opción perfecta para reducir la saturación de color y apostar por un look monocromático.
Si quieres algo más cinematográfico, prueba Arena tipográfica, que coloca tus palabras en un foro electrónico similar a un estadio, una pista de baile o el plató de un programa de juegos de Hollywood. Es deslumbrante, tiene un diseño profesional y modular y capacidad de resolución full HD, por lo que podrás añadir texto a Final Cut Pro obteniendo siempre resultados excelentes.
Esta pegadiza plantilla de títulos animados ofrece un nuevo paquete de títulos artísticos que te permitirá diferenciar agregar texto a vídeos para diferenciarlos del resto de forma inmediatamente. Ideal para campañas en redes sociales, presentaciones corporativas o cualquier otro mensaje basado en texto, Tipografía artística es una plantilla moderna y elegante y realmente fácil de personalizar.
No dejes que el nombre de la plantilla te engañe. Si bien 50 títulos para bodas te ofrece un paquete exclusivo de títulos para bodas animados profesionalmente y dibujados a mano con efectos de texto Final Cut Pro, sus tipografías pueden adaptarse a muchas otras presentaciones que también requieran un aspecto elegante, clásico, romántico y cinematográfico. Es una opción realmente bonita para añadir texto a Final Cut Pro.
Deja que tus palabras se desenvuelvan en una cadencia que destaque su significado y profundidad con Títulos líricos. Esta plantilla para añadir texto a Final Cut Pro permite utilizar cualquier fuente, e incluye animaciones de entrada y salida, efectos de sonido y transiciones que llaman la atención de manera irresistible. ¡Hay tanto que ver aquí!
Más recursos de Envato
Lee la guía de vídeo marketing de Envato
Potencia tus habilidades de vídeo marketing con nuestra guía completa. Aprenderás algunas habilidades útiles para mejorar tu próximo vídeo.
Descarga recursos de vídeo gratuitos de Mixkit
Visita Mixkit para conseguir vídeos de stock gratuitos, música de stock gratuita y plantillas gratuitas para Adobe Premiere Pro.
Produce vídeos con gráficos animados en línea con Placeit
No necesitas un software profesional para producir vídeos visualmente atractivos, puedes hacerlo fácilmente desde tu navegador. Placeit es un servicio en línea que te ofrece un generador de vídeo que utiliza plantillas con gráficos animados diseñadas profesionalmente.
Envato Elements: descargas ilimitadas
Envato Elements te ofrece millones de artículos en stock: fotos, música, videoclips, fuentes, plantillas para proyectos de vídeo para After Effects, Premiere Pro, Final Cut Pro y Motion, además de cursos creativos de Envato Tuts+. Todo esto con una sola suscripción.
Más plantillas fáciles de usar para Final Cut Pro
Make a Motion Graphics Video Online With PlaceIt
Want a weekly email summary?
Subscribe below and we'll send you a weekly email summary of all new Video tutorials. Never miss out on learning about the next big thing.
Sign up
New York, NY
Duncan Clark is a freelance writer based in Brooklyn. She has a BA and MA in Literature and specializes in visual arts writing.
Looking for something to help kick start your next project?
Envato Market
has a range of items for sale to help get you started.