En este top diez, verás 10 de las mejores plantillas de vídeo promo o vídeos promocionales para Adobe Premiere Pro. Ya sea para promocionar una marca, la próxima tendencia de moda o incluso tu canal de YouTube, aquí encontrarás una plantilla prediseñada para hacer un vídeo promocional. Cada una de ellas está elaborada profesionalmente y le aportará elegancia al instante a tu proyecto de vídeo.
Las 5 mejores plantillas de vídeo promo disponibles en Envato Elements (descargas ilimitadas)
La sección de vídeo de Envato Elements cuenta con toneladas de plantillas para aplicaciones de edición de vídeo populares como After Effects y Adobe Premiere. Incluso para los editores de vídeo novatos, estas plantillas de vídeo de Adobe pueden servir de ayuda para hacer un vídeo promocional profesional al proporcionar un punto de partida fácil de usar. Todos los proyectos de esta sección se incluyen como parte de la suscripción a Envato Elements.
Presume de tu menú y de tu servicio de delivery sin contacto con la plantilla Sabroso vídeo promo para restaurantes. Es minimalista y moderna, y lo suficientemente versátil como para crear un vídeo de spot publicitario para las redes sociales.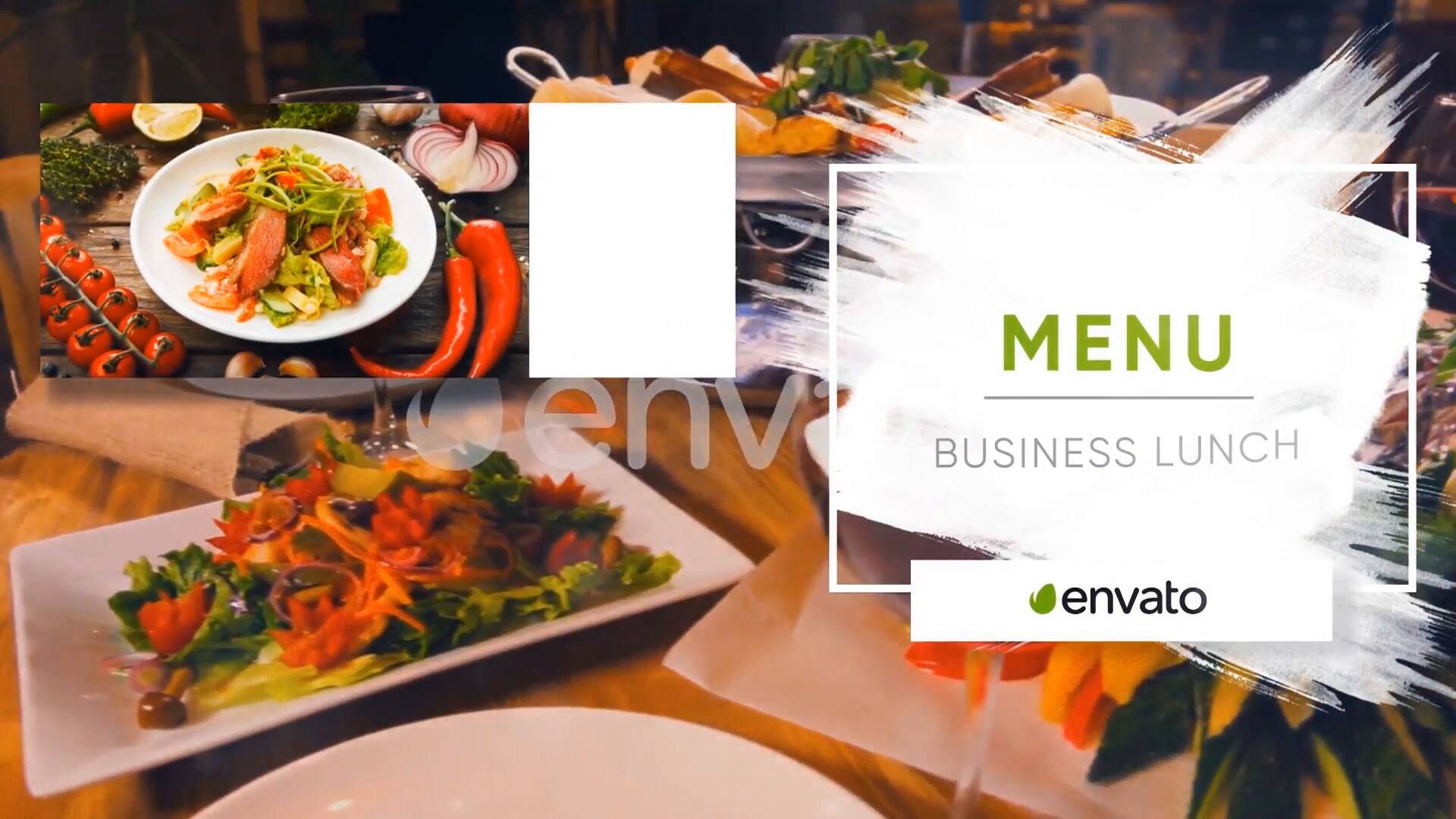 Vídeo promo rápido Premiere Pro es nuestra mejor opción para Premiere Pro. Con él, podrás crear un vídeo de spot publicitario espectacular para cualquier proyecto que quieras promocionar: los colores llamativos y los gráficos audaces y llamativos llamarán la atención del público al instante.
Para quién es: cualquier persona que promocione productos o contenidos con vídeo.
Por qué nos gusta: es lo suficientemente robusto como para satisfacer cualquier necesidad, con marcadores de posición sencillos para que las ediciones sean muy fáciles.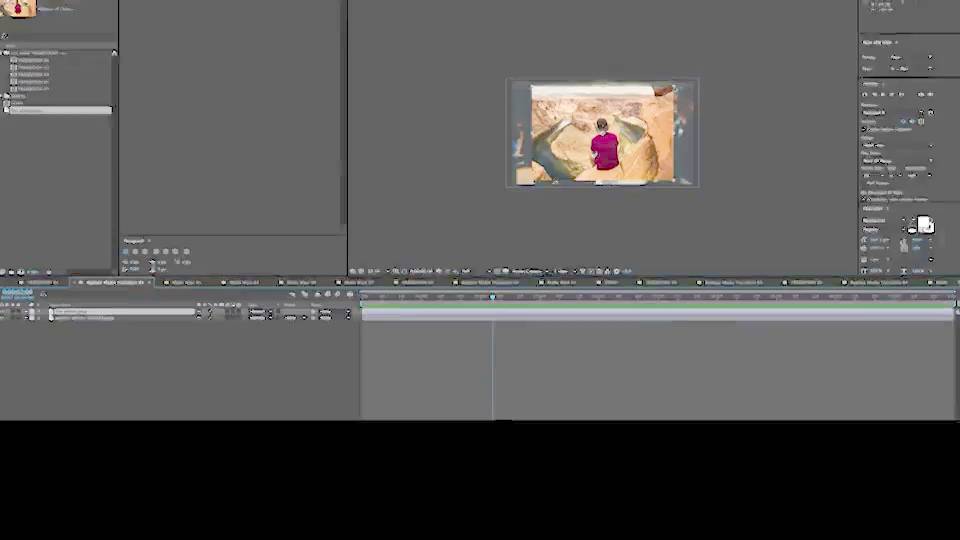 Moderno vídeo promocional para el sector moda es ideal para mostrar los últimos diseños. Los gráficos llamativos y los marcadores de posición de imágenes fáciles de usar te permitirán personalizarlo rápidamente. Solo tienes que añadir tus imágenes y Premiere Pro hará el resto del trabajo.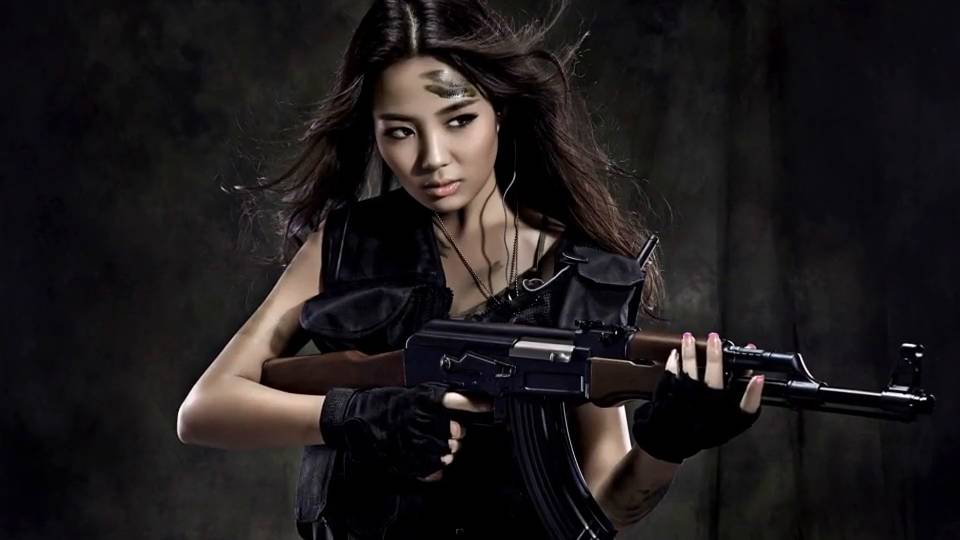 Con millones y millones de horas de vídeo en YouTube, es difícil destacar por encima de la multitud. Utiliza una plantilla de vídeo Adobe Premiere Pro de YouTube como esta para promocionar tu canal con un impresionante vídeo promocional personalizado.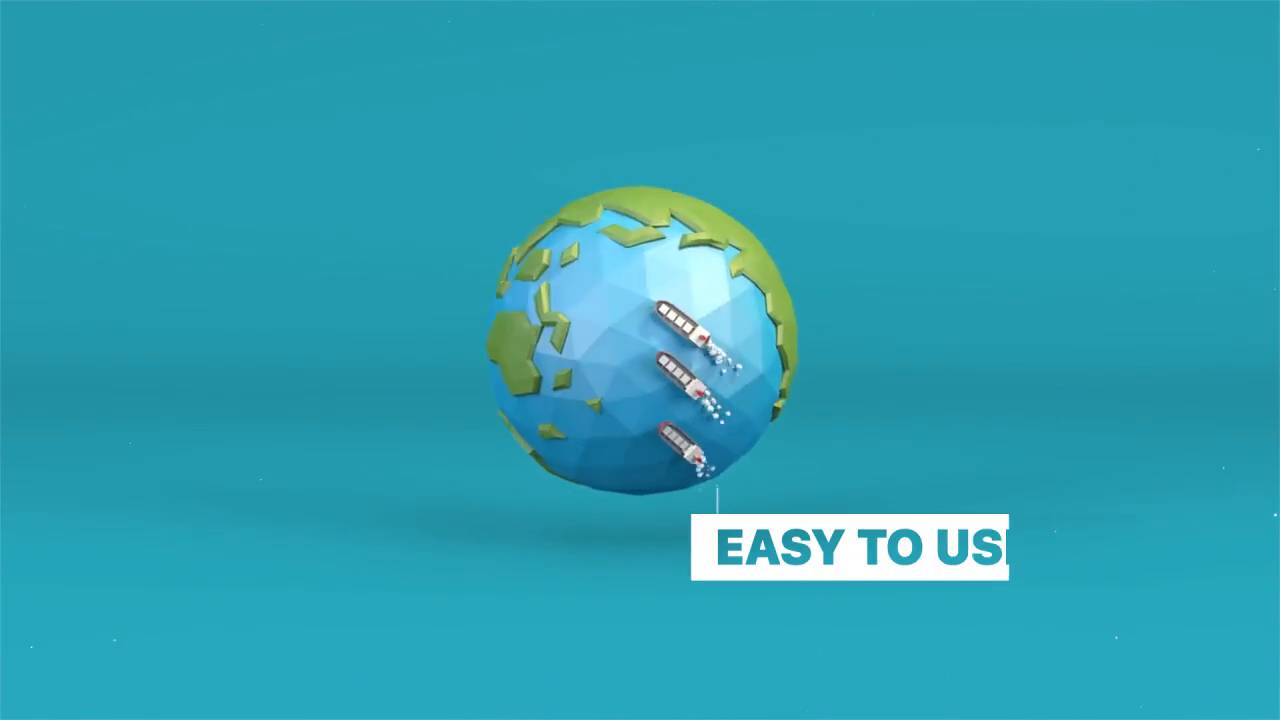 Si quieres saber cómo hacer un vídeo promocional que genere un poco de entusiasmo deportivo, utiliza esta motivadora plantilla de vídeo Adobe Premiere Pro. Es dinámica, con fuentes e iconos relacionados con el deporte. Añade tu blog de deportes o los elementos multimedia de tu centro de fitness para darle un toque personalizado.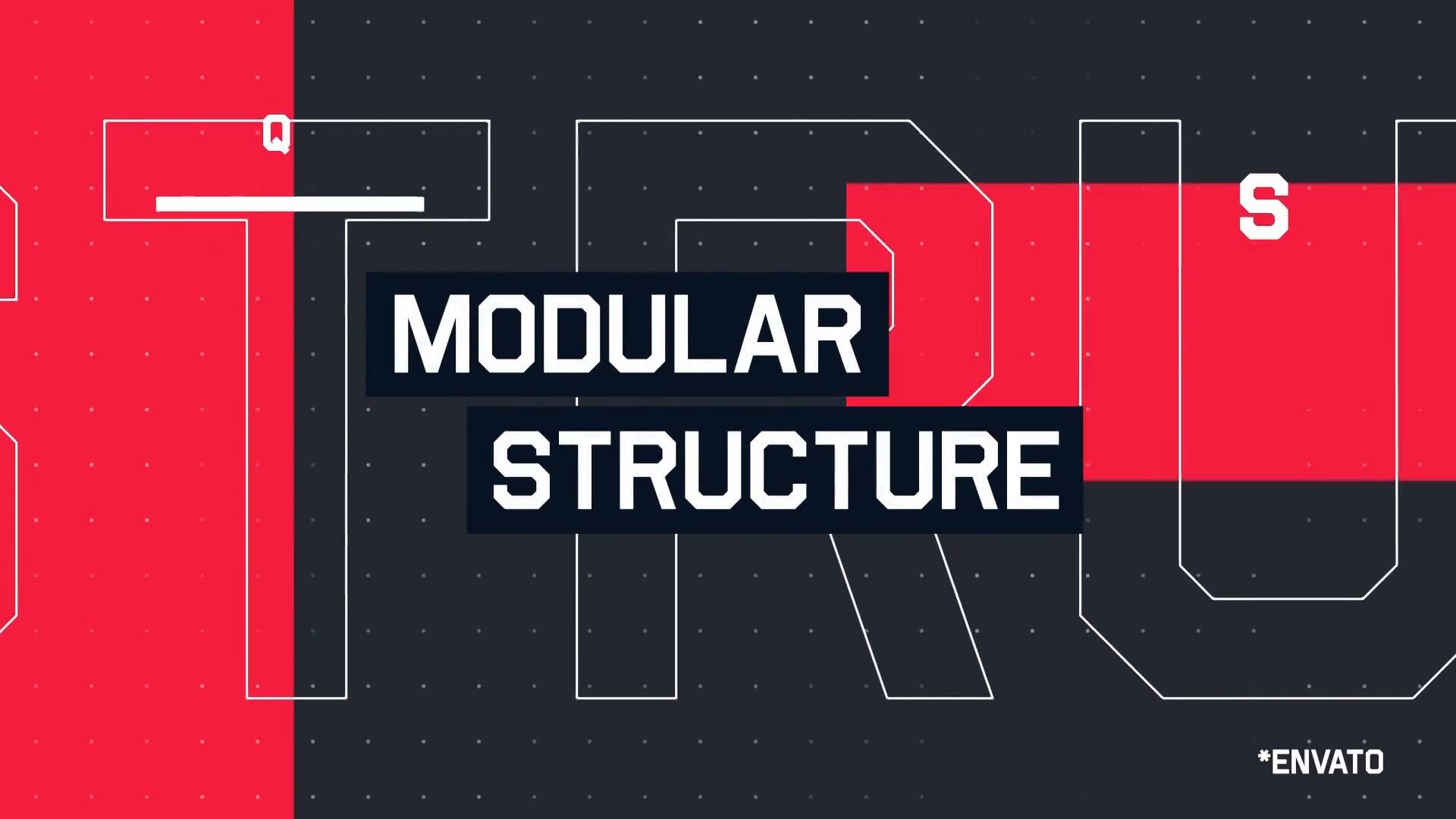 Las 5 mejores plantillas de vídeo promo disponibles en VideoHive (Envato Market)
¿Estás buscando increíbles plantillas de vídeos promocionales para Premiere Pro, pero no quieres pagar una suscripción mensual? Una excelente opción es VideoHive de Envato Market. Envato Market ofrece impresionantes plantillas profesionales que puedes descargar individualmente.
Crea un vídeo de spot publicitario impresionante y corporativo con tipografía moderna. Podrás utilizar estos títulos y animaciones para llamar la atención de tu público en una conferencia o en una presentación. Si eres un principiante en Adobe Premiere Pro, esta plantilla es un buen punto de partida.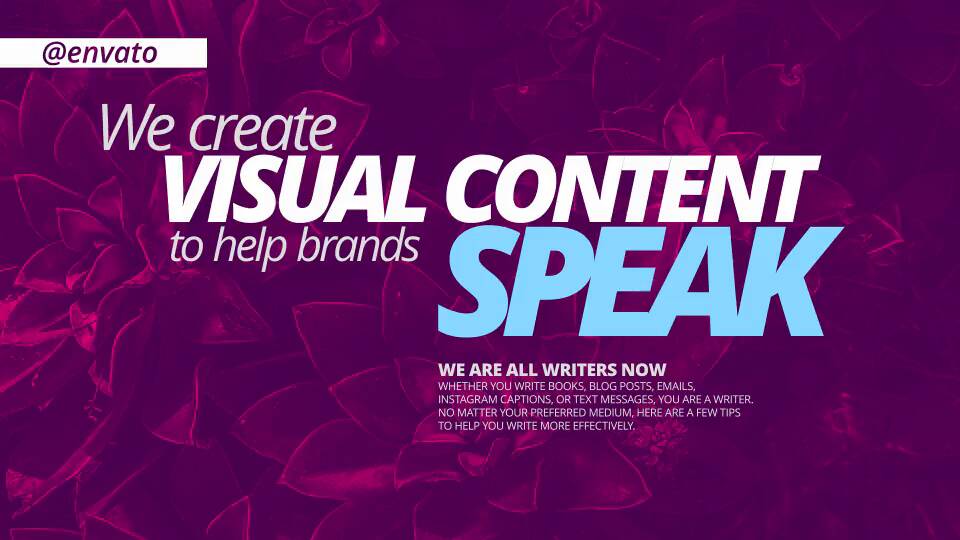 Perfecta para promocionar películas, esta excelente plantilla de vídeo Adobe Premiere Pro para crear vídeos de spots publicitarios le da un estilo cinematográfico a cualquier producción. Incluye 15 marcadores de posición de texto y 15 de elementos multimedia que podrás utilizar para añadir tu propio contenido 7 y crear un vídeo de spot publicitario. Pruébala hoy mismo para mejorar todos tus diseños de vídeo.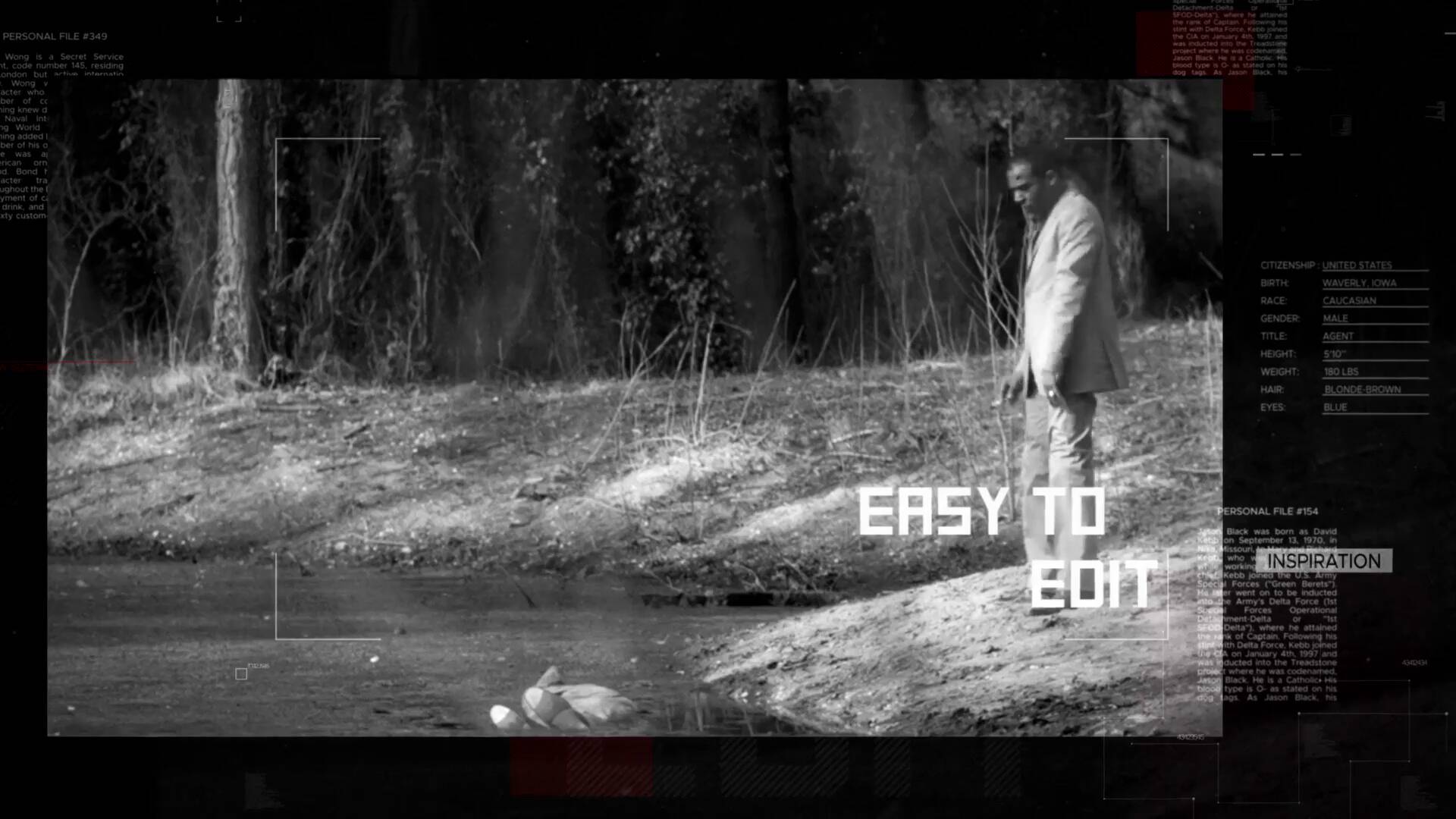 ¿Necesitas publicitar tu aplicación móvil? Este vídeo promocional personalizado te permitirá conseguirlo, con sus gráficos inteligentes para dispositivos móviles y marcadores de posición fáciles de usar.
Empieza a promocionar tus productos y servicios en Instagram con este elegante paquete de vídeos Adobe Premiere Pro. Con más de 20 diseños personalizados, está listo para ayudarte a alcanzar la cima de los vídeos promocionales en las redes sociales. Es fácil de usar, a la vez que tiene un diseño profesional.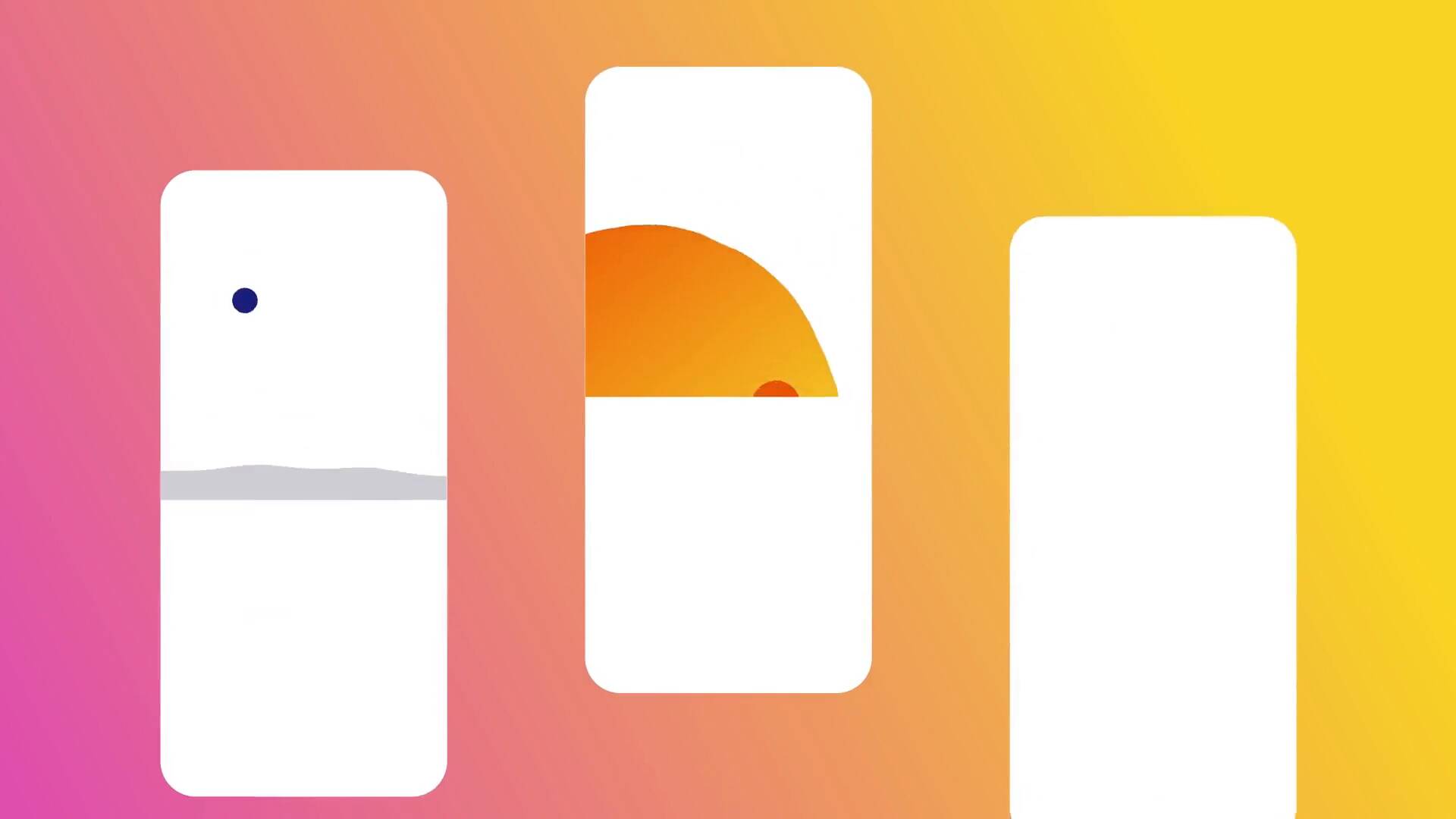 Los marcos congelados son una tendencia popular en el vídeo, y puedes comprobarlo con esta plantilla de vídeo Adobe Premiere Pro. El aspecto sucio y colorido es novedoso y se ve muy bien en full HD. Marco congelado moderno también incluye un vídeo tutorial si no estás seguro de cómo utilizar los archivos.
Consejos para crear un vídeo de spot publicitario
No todo el mundo sabe cómo hacer un vídeo promocional la primera vez. Por eso hemos reunido algunos consejos para ayudarte. Échale un vistazo a nuestra lista para aprender cómo crear un vídeo promocional que entusiasme a tu público.
1. Apuesta por la simplicidad
Puede que tengas muchas ideas de vídeos promocionales, pero lo mejor es mantener la sencillez. Si metes todas las ideas que tienes en tu promo vídeo, el producto final se verá disperso. Limítate a lo esencial para conseguir un vídeo promocional compacto y contundente.
2. Emplea una tipografía llamativa
La tipografía es un elemento visual muy importante en un vídeo promo. Aquí es donde puedes ser realmente creativo con la elección de la fuente. Encuentra una fuente creativa e interesante en línea que se ajuste al estilo de tu plantilla de vídeo Adobe Premiere Pro.
3. Elige bien el audio
El tono de tu vídeo promo depende de la mezcla de los elementos visuales y de audio. ¿Se complementan bien? Asegúrate de que el audio complemente el contenido visual. Básicamente, evita las canciones de K-pop en un vídeo promocional corporativo que sea serio.
4. Cuidado con la duración
Esto parece evidente, pero es un consejo importante que hay que tener en cuenta. Hay muchos vídeos promocionales demasiado largos que pierden el objetivo y la audiencia. Lo mejor es que tu promo vídeo dure 15 segundos o menos. Si sigues nuestro tercer consejo, mantener esta duración será sencillo.
5. Crea en función de las emociones
La primera pregunta que debes hacerte antes de empezar es la siguiente: ¿qué quieres que sienta tu audiencia? ¿Deberían sentirse entusiasmados, emocionados, intrigados? Una vez que hayas averiguado la respuesta, será más fácil producir un promo vídeo en torno a esa emoción.
Más información sobre cómo hacer un vídeo promocional en Premiere Pro
Utilizar Premiere Pro para crear un vídeo de spot publicitario te ayudará a liberar tu potencial creativo. Las plantillas personalizadas permitirán que tus proyectos destaquen entre la multitud y capten la atención del público.
Existen varios aspectos clave que debes tener en cuenta a la hora de pensar en ideas para vídeos promocionales: los hemos reunido en un útil resumen, 7 creativas ideas de marketing para tu próximo vídeo promocional.
Más recursos de Envato
Si necesitas producir vídeos promocionales con regularidad o trabajas en la comercialización de vídeos, querrás echar un vistazo a estos recursos exclusivos de Envato.
Potencia tus habilidades de vídeo marketing con la guía de Envato
Potencia tus habilidades de vídeo marketing con nuestra guía completa. Aprenderás sobre vídeo marketing de principio de modo que, ya seas principiante o un profesional, adquieras algunas habilidades útiles para mejorar tu próximo vídeo.
Descarga vídeo, música y plantillas gratuitas en Mixkit
Visita Mixkit y consigue vídeos de stock gratuitos, música de stock gratuita y plantillas gratuitas para Adobe Premiere Pro.
Produce vídeos con gráficos animados en línea con Placeit
Placeit es un generador de vídeos en línea que incluye plantillas con gráficos animados diseñadas profesionalmente.
Envato Elements: descargas ilimitadas
Envato Elements ofrece millones de artículos de stock: imágenes, música, videoclips, fuentes, plantillas de proyectos de vídeo para After Effects, Premiere Pro, Final Cut Pro y Motion, y cursos creativos de Envato Tuts+, todo con una sola suscripción. Descarga todos los recursos que quieras por un precio mensual mínimo.
Más sencillos proyectos para Premiere Pro
Want a weekly email summary?
Subscribe below and we'll send you a weekly email summary of all new Photo & Video tutorials. Never miss out on learning about the next big thing.
Sign up
I believe that life is too short to do just one thing. In college, I studied Accounting and Finance but continue to scratch my creative itch with my work for Envato Tuts+ and other clients. By day, I enjoy my career in corporate finance, using data and analysis to make decisions. I cover a variety of topics for Tuts+, including photo editing software like Adobe Lightroom, PowerPoint, Keynote, and more. What I enjoy most is teaching people to use software to solve everyday problems, excel in their career, and complete work efficiently. Feel free to reach out to me on my website.
Start your 7-day free trial*
*All Individual plans include a 7-day free trial for new customers; then chosen plan price applies. Cancel any time.