Andrew Childress
En este artículo, verás 10 plantillas Final Cut Pro de cintillos de vídeo (o tercios inferiores), creativas, pero fáciles de usar: solo añade tu texto y listo.
5 mejores plantillas Final Cut Pro de cintillos de vídeo de Envato Elements
Los títulos en los tercios inferiores suelen ser los únicos gráficos de un vídeo, por lo que su uso tiene inevitablemente un gran impacto en el aspecto y la sensación de tu producción.
Envato Elements tiene su propia sección de proyectos de vídeo donde encontrarás las mejores plantillas Final Cut Pro de tercios inferiores o cintillos de vídeo, y mucho más. Incluso para los editores de vídeo novatos, estas plantillas pueden ayudarte a crear vídeos profesionales ofreciéndote un práctico punto de partida. Todas las plantillas que vas a ver vienen incluidas como parte de la suscripción a Envato Elements. ¡Asegúrate de reproducir las previsualizaciones para ver todo en acción!
Si tienes un canal de YouTube, sabes lo importante que es aumentar tu audiencia e invitarles a suscribirse. Para ello, necesitas los mejores tercios inferiores con diseños atractivos y fáciles de usar, exactamente como estos.
Para quién es: Cualquier persona que produzca contenido para un canal de YouTube y desee ganar más seguidores.
Por qué nos gusta: Por su diseño moderno y sencillo.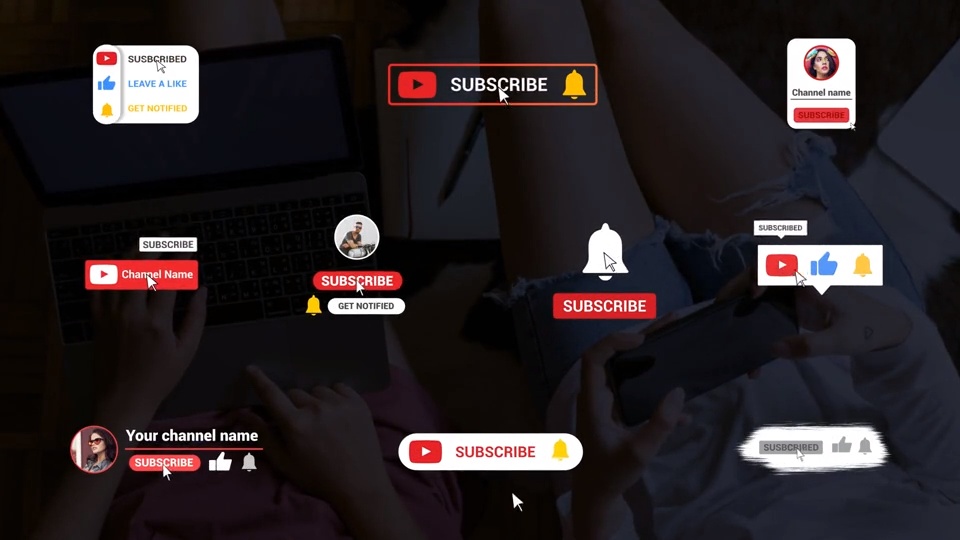 2. Los mejores cintillos de vídeo coloridos: Tercios inferiores pop
Como su nombre indica, estos tercios inferiores son los más coloridos, juguetones y creativos que encontrarás. También son uno de los tercios inferiores de Final Cut más populares disponibles en Envato Elements.
Para quién es: A quienes busquen un tercio inferior novedoso y diferente.
Por qué nos gusta: Viene en resolución 4K y tiene control de duración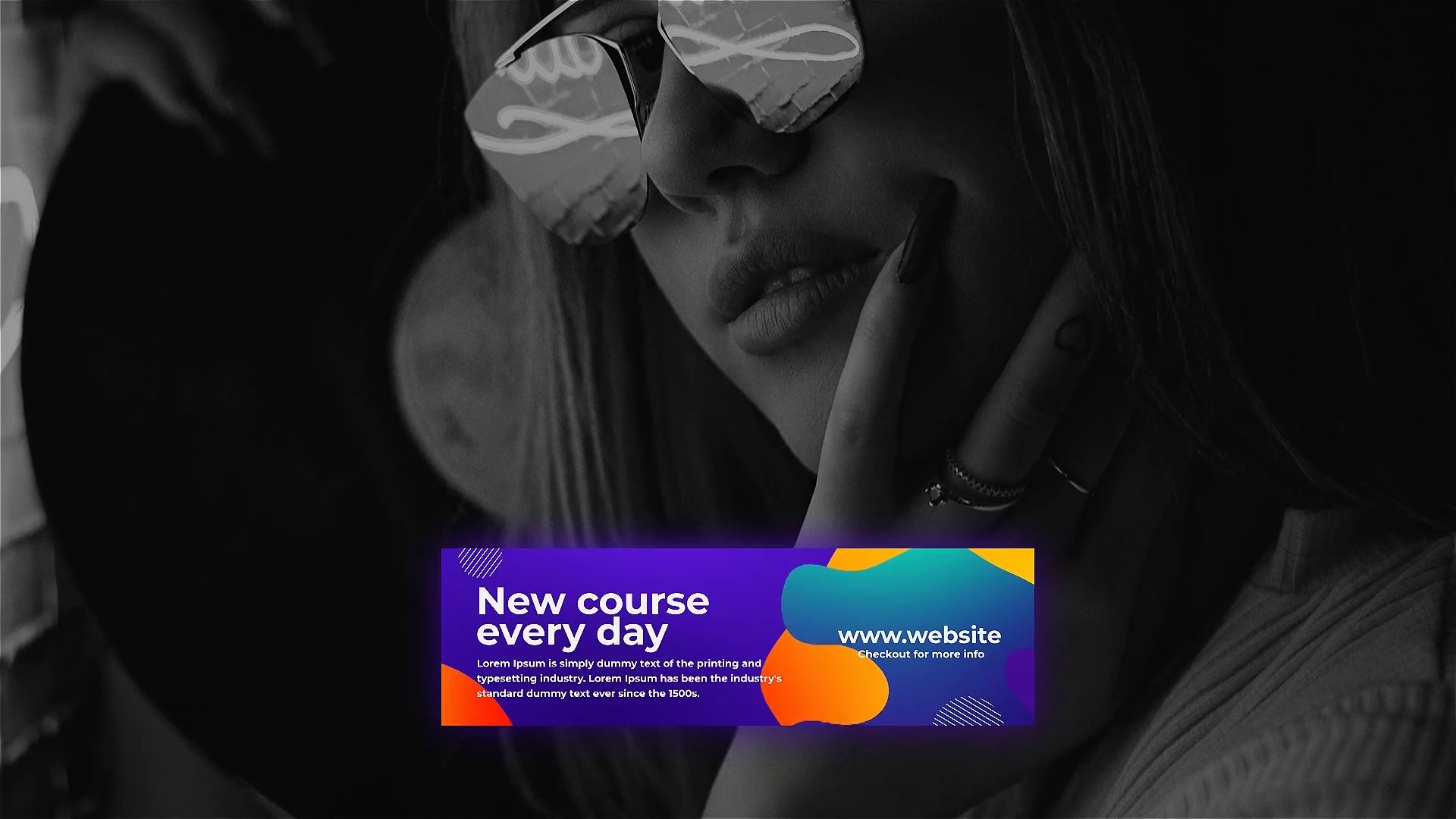 El truco con los tercios inferiores es conseguir que sean adecuados para la producción. Demasiado llamativos y distraerán al público de la escena, poco llamativos y la gente no los leerá. Este paquete tiene una selección equilibrada de estupendos títulos con animaciones elegantes y personalizables.
Para quién es: Este paquete tiene algo para todo el mundo.
Por qué nos gusta: Plantillas Final Cut bien diseñadas y creadas para una personalización fácil.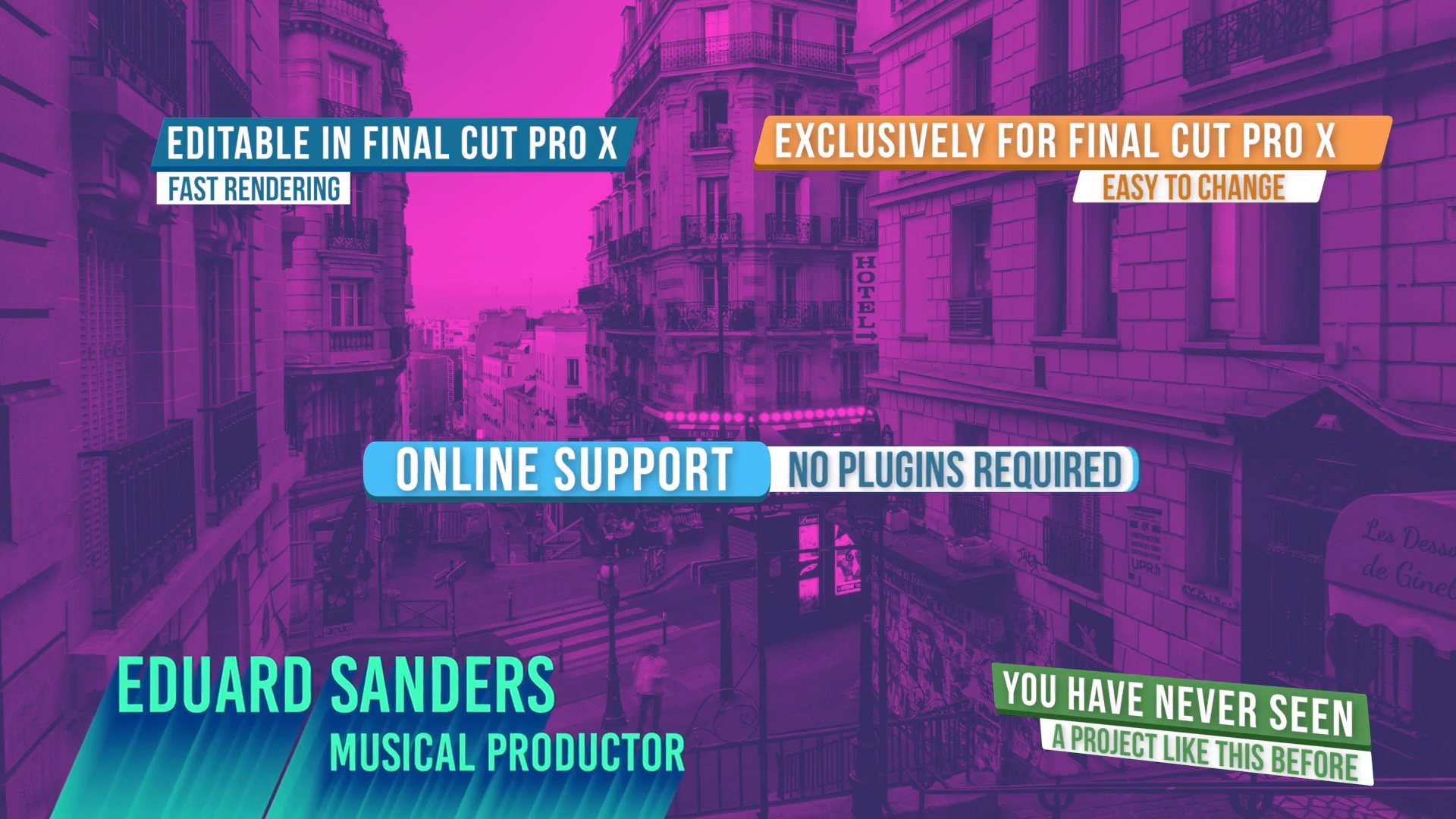 Tercios inferiores con efecto de distorsión es nuestra mejor opción en cuanto a tercios inferiores creativos en Final Cut Pro. Con una variedad de opciones de texto overlay estilo grunge, este paquete te permitirá darle vida a tus títulos de manera elegante. 
Para quién es: Cualquier persona que necesite darle un estilo atrevido a su proyecto de vídeo
Por qué nos gusta: Este paquete captura una variedad de opciones de estilo con un estilo de distorsión, todo en un kit fácil de usar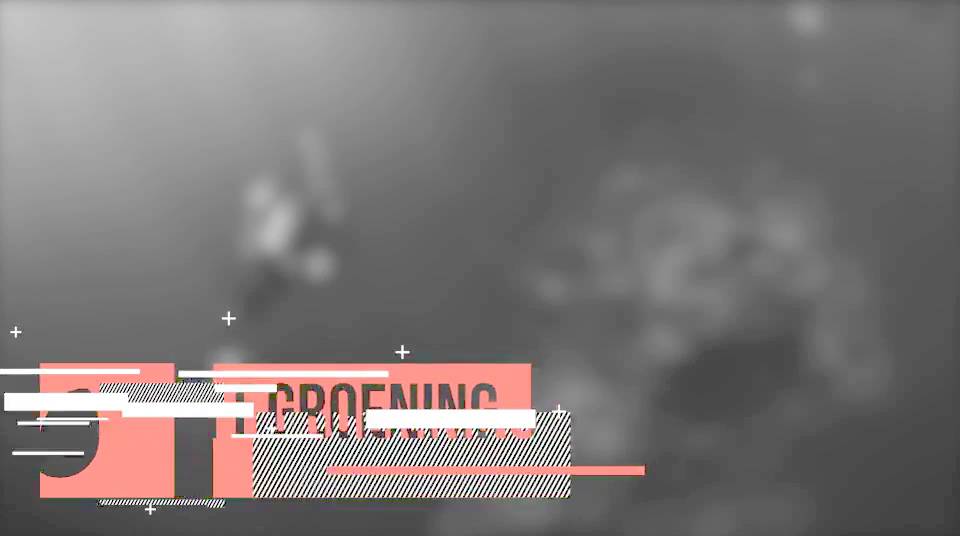 ¿Necesitas un estilo sencillo que no distraiga? Paquete de tercios inferiores minimalistas FCPX te ofrece 25 excelentes opciones, con una variedad de opciones minimalistas para tu texto overlay.
Para quién es: Proyectos que necesiten un toque suave
Por qué nos gusta: Todas las plantillas Final Cut de este paquete tienen un estilo similar (esto es una ventaja), pero hay suficiente variedad para abarcar una amplia variedad de proyectos
5 mejores plantillas Final Cut Pro de Envato Market
Todas las plantillas Final Cut Pro que has visto hasta ahora están listadas en Envato Elements, un sitio que te ofrece descargas ilimitadas. Pero, si ya sabes exactamente lo que quieres, Envato Market puede ser la opción más adecuada para ti.
Envato Market te permite comprar plantillas Final Cut Pro de tercios inferiores por separado, lo que significa que podrás reducir tus gastos y, al mismo tiempo, conseguir las mejores plantillas de tercios inferiores. Esta es una selección de 5 plantillas Final Cut de tercios inferiores disponibles en Envato Market:
Este paquete de plantillas de vídeo Final Cut ofrece todos los tercios inferiores que necesitarás para tus redes sociales. Incluye 60 marcadores de posición de texto overlay fáciles de personalizar, sin necesidad de ningún plugin y en full HD 1920×1080.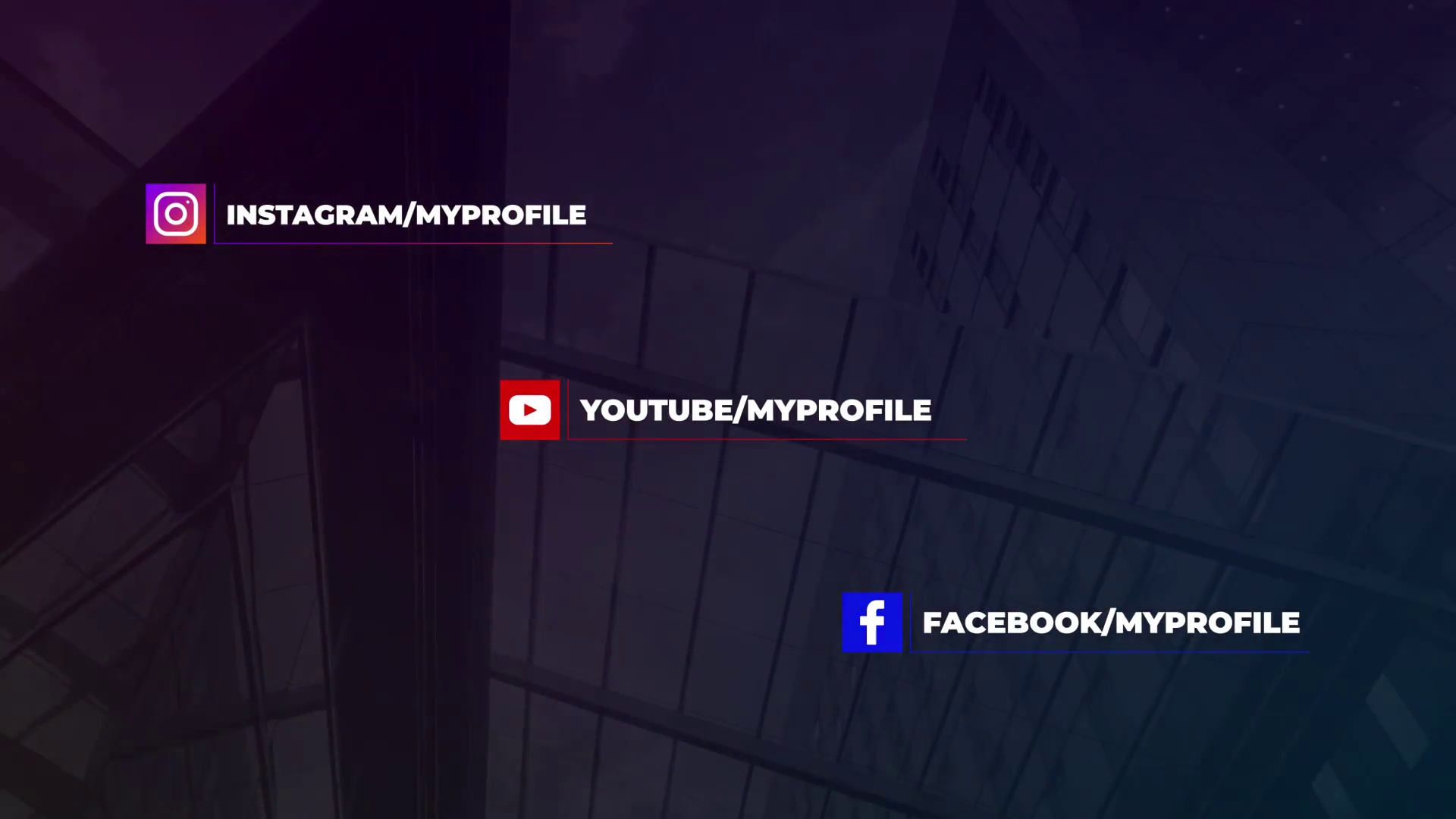 ¿Estás buscando tercios inferiores elegantes y clásicos para Final Cut? Los Elegantes tercios inferiores son fáciles de personalizar, ya que vienen en un proyecto bien organizado. Todas las escenas cuentan con diferentes animaciones y, además, se pueden renderizar muy rápidamente.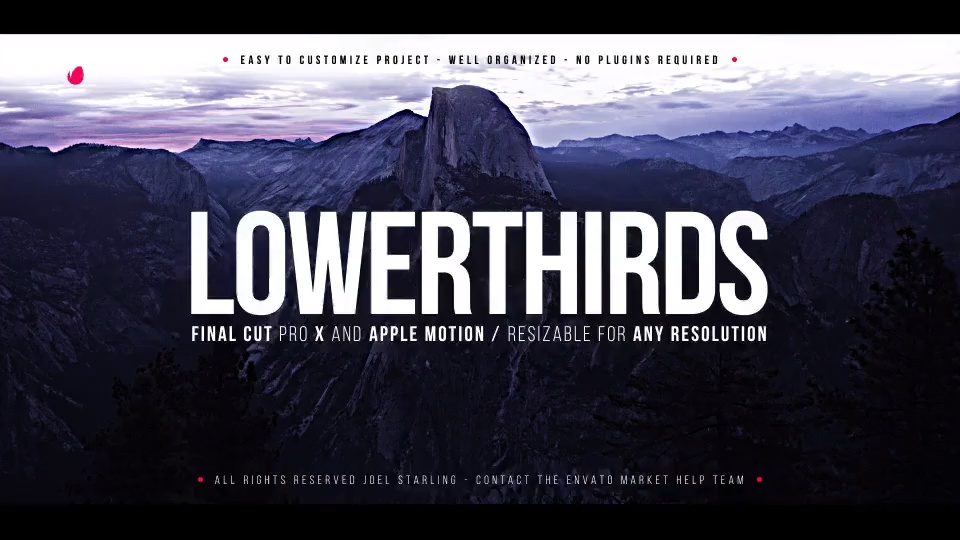 Aunque no lo creas, en este paquete encontrarás más de 90 formas diferentes de animar tus tercios inferiores. Utiliza estos elementos fáciles de ajustar para añadir detalles a tu próxima producción. Será una forma elegante y moderna de añadir un texto overlay explicativo.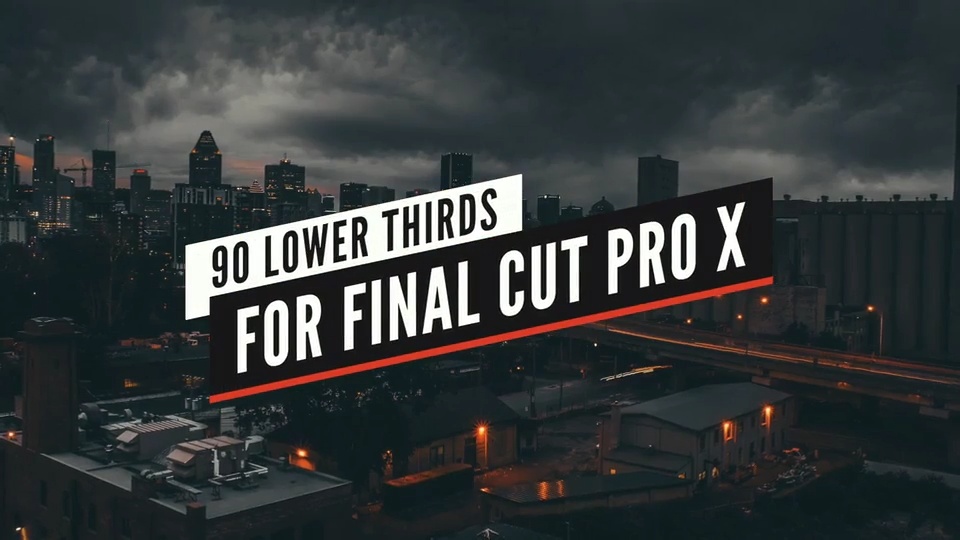 Este paquete te ofrece un sinfín de efectos de texto. Perfecciona la calidad de tu vídeo eligiendo un paquete de tercios inferiores como este, gracias a sus 100 exclusivos estilos de texto overlay. Verdaderamente es un paquete sencillo y asequible que ofrece animaciones de texto que se adaptarán a cualquier ocasión.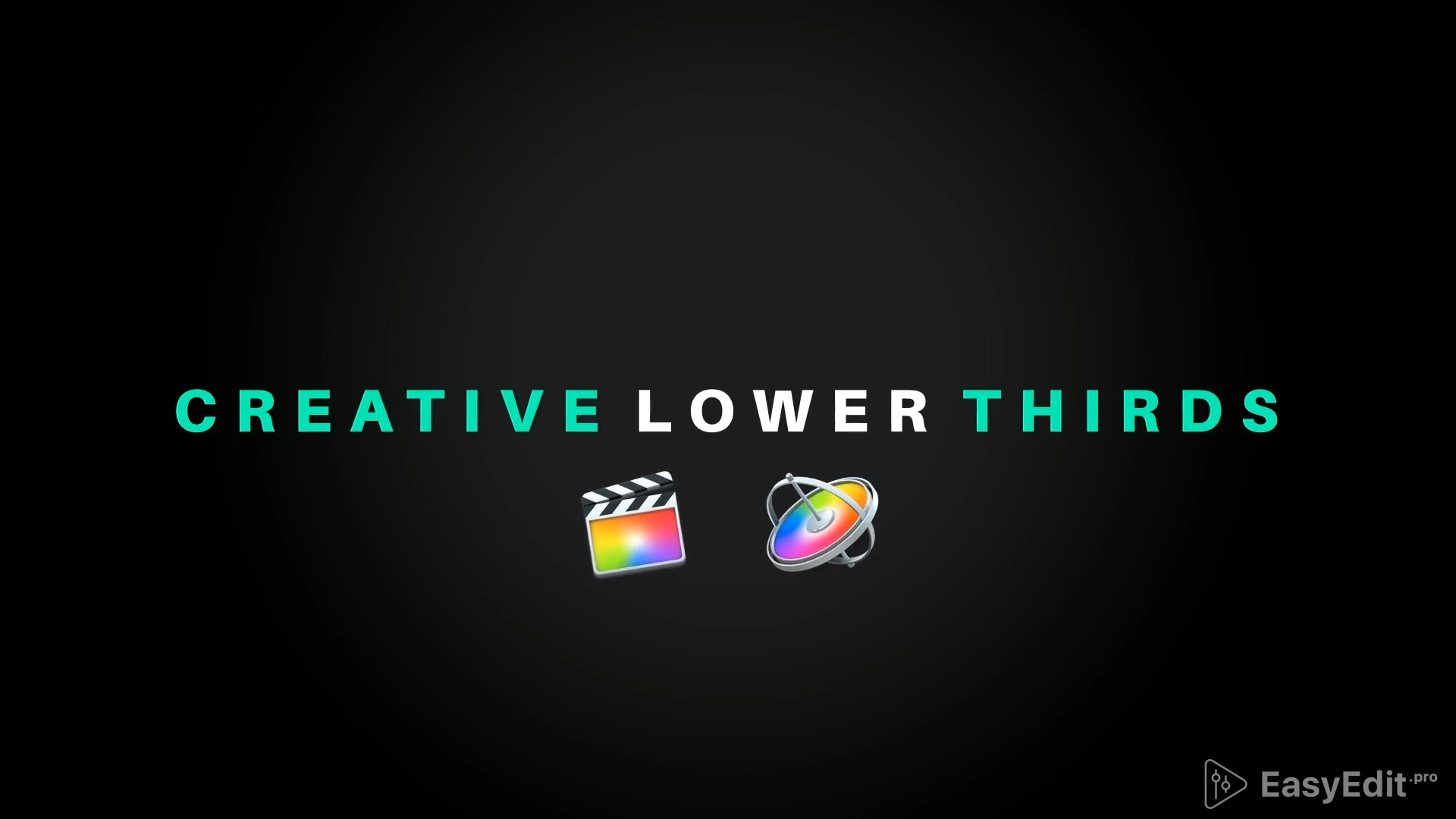 Las plantillas sencillas no distraen. Esto es exactamente lo que necesitas a la hora de elegir un tercio inferior en el que el texto no interfiera con el contenido. Esta plantilla encaja perfectamente gracias a su enfoque minimalista. Los efectos y las animaciones son ilustrativos, pero no distraerán a tu audiencia.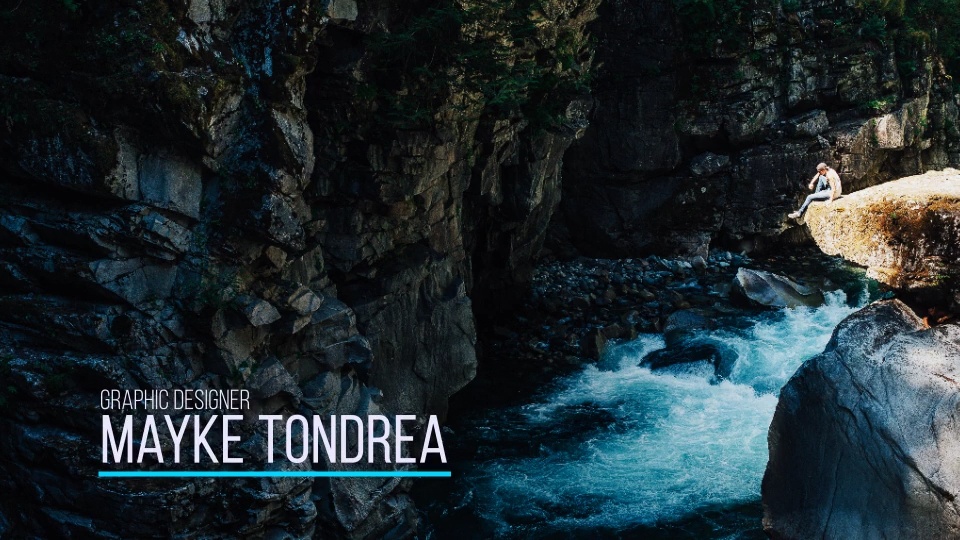 Más proyectos y plantillas Final Cut Pro
Más increíbles recursos de vídeo disponibles en Envato
Guía de vídeo marketing de Envato
Potencia tus habilidades de vídeo marketing con nuestra completa guía. Aprenderás sobre vídeo marketing de principio a fin para mejorar tu siguiente producción y conectar con tus clientes.
Descarga recursos de vídeo de Mixkit
Visita Mixkit para conseguir vídeos de stock gratuitos, música de stock gratuita y plantillas Adobe Premiere Pro gratuitas.
Produce vídeos con gráficos animados online con Placeit
Placeit es un generador de vídeos online que incluye plantillas con gráficos animados diseñadas profesionalmente. Podrás producir vídeos rápidamente, directamente en tu navegador.
Envato Elements: descargas ilimitadas
Envato Elements te brinda millones de artículos de stock: fotos, música, videoclips, fuentes, plantillas gráficas de todo tipo, plantillas de proyectos de vídeo para After Effects, Premiere Pro, Final Cut Pro y Motion, además de cursos creativos de Envato Tuts+, todo incluido por una única y módica tarifa mensual.
Want a weekly email summary?
Subscribe below and we'll send you a weekly email summary of all new Photo & Video tutorials. Never miss out on learning about the next big thing.
Sign up
I believe that life is too short to do just one thing. In college, I studied Accounting and Finance but continue to scratch my creative itch with my work for Envato Tuts+ and other clients. By day, I enjoy my career in corporate finance, using data and analysis to make decisions. I cover a variety of topics for Tuts+, including photo editing software like Adobe Lightroom, PowerPoint, Keynote, and more. What I enjoy most is teaching people to use software to solve everyday problems, excel in their career, and complete work efficiently. Feel free to reach out to me on my website.
Start your 7-day free trial*
*All Individual plans include a 7-day free trial for new customers; then chosen plan price applies. Cancel any time.