Duncan Clark
No se trata sólo de lo que se dice, sino de cómo se dice. La elección de un tercio inferior con el aspecto adecuado para tu proyecto no es un detalle insignificante. La fuente, la ubicación, el estilo y los elementos gráficos serán vitales para transmitir tu mensaje. No te conformes. Estas plantillas de títulos de tercios inferiores para DaVinci Resolve son originales, eficaces y muy agradables a la vista.
Las mejores plantillas de títulos de tercios inferiores disponibles en Envato Elements
Estas plantillas están disponibles en Envato Elements, un sitio cuya suscripción te ofrece cientos de plantillas de alta calidad para Davinci Resolve que podrás descargar ilimitadamente, incluyendo títulos de tercios inferiores. Estas son las 10 plantillas de tercios inferiores que elegimos y que deberías probar:
Si quieres tener el máximo control sobre el aspecto y la ubicación de tus tercios inferiores, echa un vistazo a Títulos animados. Simplemente arrastra y suelta tu título, elige el color del mismo, el tamaño de la fuente y la posición en el cuadro, ¡y estará listo!
Elegante, simple pero con estilo, y gritando buen gusto, es difícil equivocarse con Clean Minimal Titles, V.1. Esta plantilla, que incluye una serie tercios inferiores con estilos de animación gráfica, es apta para todo tipo de contenido, desde el más moderno hasta el corporativo.
Cautiva a tu público con esta plantilla de tercios inferiores altamente creativa que tiene el estilo y la apariencia de haber sido hecha a medida. Las líneas y formas animadas de Tercios inferiores dinámicos se mueven de manera cautivadora, destacando el texto de una manera fascinante.
Si necesitas que tu texto sobresalga, tenemos lo que necesitas. Con una elegante representación de las marcas de recorte de las cámaras en las esquinas de los marcos, los Tercios inferiores grandes sitúa a tus palabras en un primer plano, logrando un impacto inquebrantable y directo.
Ligeros, divertidos y muy bonitos, los Tercios inferiores para redes sociales presentan iconos de enlaces de redes sociales con un diseño muy diferente al de los millones de iconos que ya has visto. Esta plantilla es una versión sencilla e innovadora de un elemento de información aburrido, aunque esencial, que le dará un toque espectacular a tu proyecto.
Utiliza la estética electrizante de las luces de neón en tu texto o logo con total libertad gracias a Paquete de herramientas con tonos neón. Podrás dotar a cualquier fuente de cualquier color y de cualquier nivel de brillo, para que tus palabras resplandezcan, exactamente como deben hacerlo.
Creada específicamente para resaltar las citas de una manera atractiva, pero minimalista, Citas sencillas le dará un toque de profundidad y relevancia a las palabras de cualquier persona. Los elementos gráficos se complementan para revelar una cita y su autor en una variedad de estilos impactantes.
Nada provoca tanta agitación como los títulos de las noticias que aparecen en el margen inferior. Noticias de última hora proporciona todos los elementos gráficos necesarios para convertir las palabras en una transmisión en vivo simulada con una eficacia impresionante.
Sorprende a tus espectadores con la genialidad de tu proyecto utilizando Blade - Títulos con efectos de distorsión. Con 25 diferentes títulos con efectos de distorsión y 20 títulos con efectos animados distorsionados entre los que elegir, tus palabras aparecerán inmediatamente con un efecto potente y genial.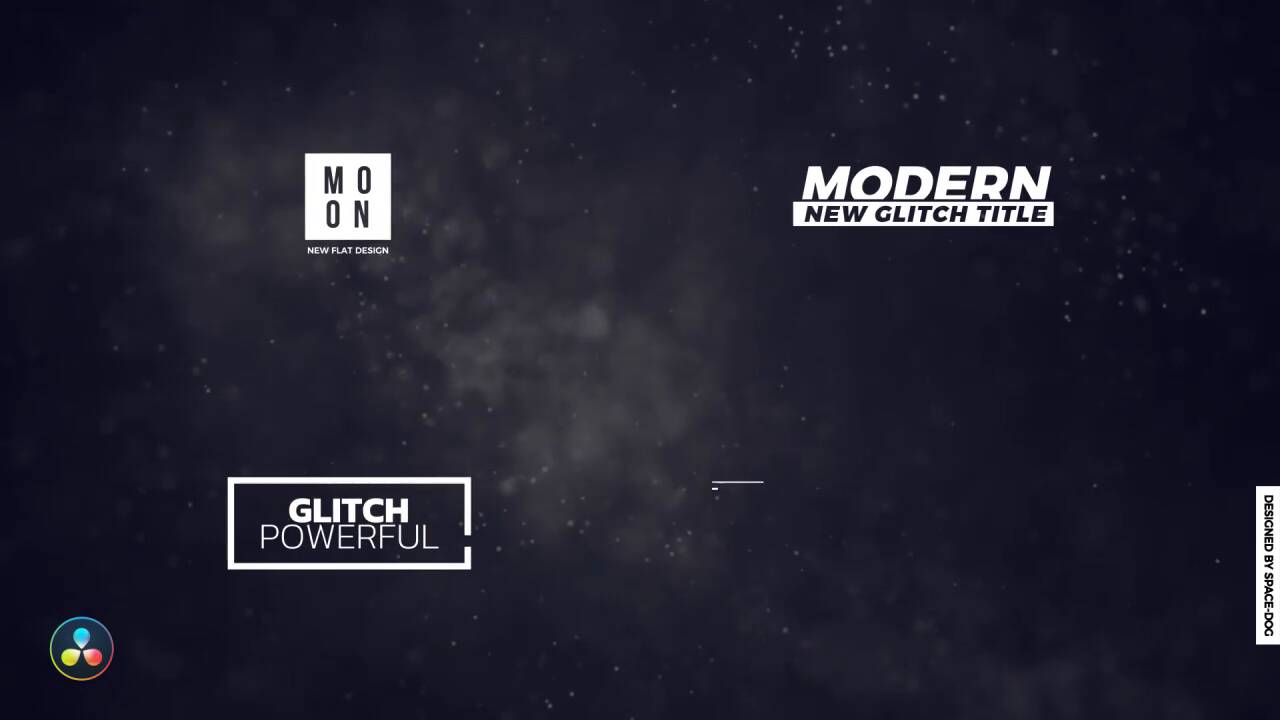 Señala con precisión un lugar en el recuadro y añade textos informativos con esta elegante y estilizada plantilla de callouts. La animación creativa y fluida de Callouts modernos para DaVinci Resolve, combinada con su resolución en full HD, da como resultado un efecto súper nítido, impecable y cautivador.
Más recursos de Envato
Lee la guía de vídeo marketing de Envato
Potencia tus habilidades de vídeo marketing con nuestra guía completa. Aprenderás sobre vídeo marketing de principio a fin.
Descarga toneladas de recursos de vídeo gratuitos en Mixkit
Visita Mixkit para conseguir vídeos de stock gratuitos, música de stock gratuita y plantillas gratuitas para Adobe Premiere Pro.
Produce vídeos con gráficos animados en línea usando Placeit
No necesitas utilizar un software profesional para producir vídeos visualmente atractivos. Puedes hacerlo directamente en tu navegador con Placeit, un servicio en línea que te ofrece un generador de vídeos que utiliza plantillas de gráficos animados diseñadas profesionalmente.
Envato Elements: descargas ilimitadas
Envato Elements te brinda millones de artículos de stock: fotos, música, videoclips, fuentes, plantillas gráficas de todo tipo, plantillas de proyectos de vídeo para After Effects, Premiere Pro, Final Cut Pro y Motion, además de cursos creativos de Envato Tuts+. Todo esto incluido en una sola suscripción.
Más plantillas fáciles de usar para DaVinci Resolve
Want a weekly email summary?
Subscribe below and we'll send you a weekly email summary of all new Photo & Video tutorials. Never miss out on learning about the next big thing.
Sign up
New York, NY
Duncan Clark is a freelance writer based in Brooklyn. She has a BA and MA in Literature and specializes in visual arts writing.
Looking for something to help kick start your next project?
Envato Market
has a range of items for sale to help get you started.