Read Time:
4 mins
Languages:
Ya sabes lo que dicen: "Nunca tienes una segunda oportunidad de hacer una primera impresión." La imagen y la apariencia importan, especialmente para un medio visual como video. En este tutorial, aprenderás sobre vestimenta ya que se relaciona a la cámara de video: qué colores, formas y patrones trabajan mejor en cámara, y cuáles deberías evitar.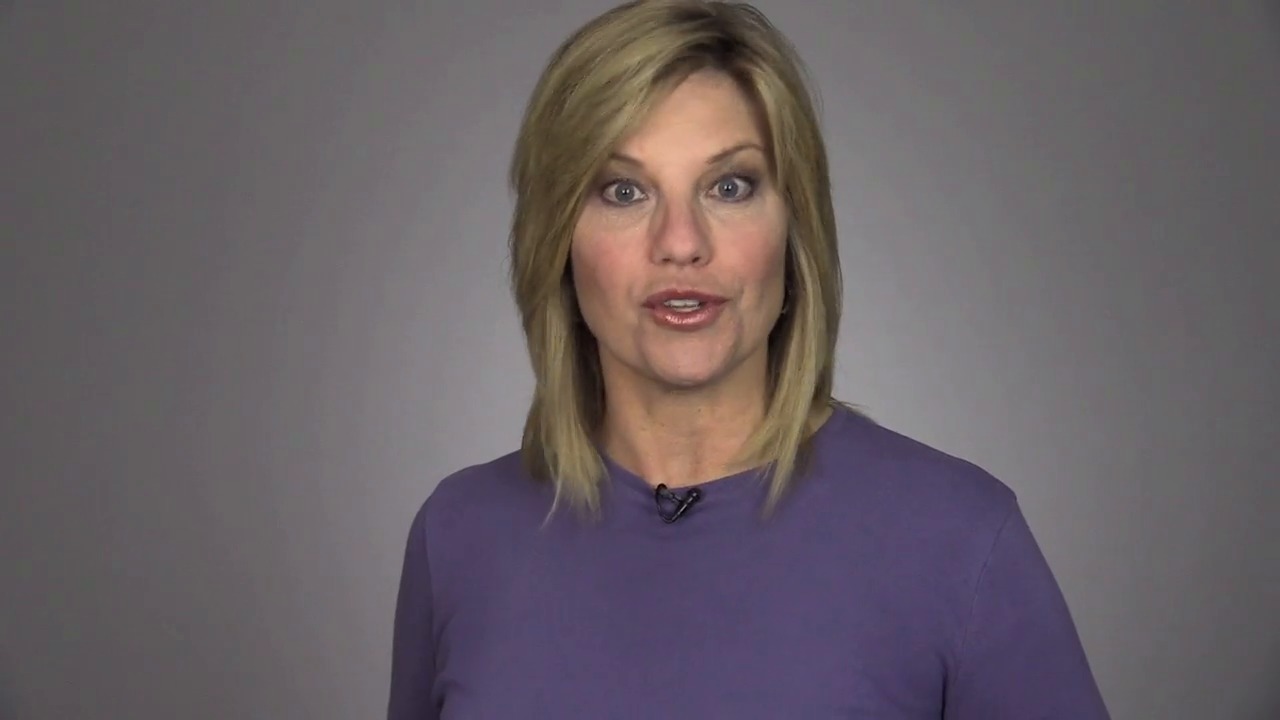 ¿Qué Imagen Quieres Mostrar?
La primera cosa a considerar es tu imagen en general.
Cuando estaba trabajando como presentador de noticias, siempre vestí un traje a la medida porque necesitaba aparecer pulcro y profesional. Los temas usualmente eran serios, y era importante que la gente me viera como una fuente confiable de información. Cuando estoy enseñando en línea, sin embargo, prefiero vestir atuendos casuales como jeans y un sweater o blusa. Quiero parecer amigable y accesible y un poco más relajada y conversacional.
Alguna gente incluso desarrolla un estilo particular para que no tengan que preocuparse por qué vestir. Un ejemplo perfecto de esto era Steve Jobs, la cabeza de Apple. Siempre vistió jeans azules y cuello de tortuga negro. Ese era su estilo particular.
Así que pregúntate: ¿Cómo quiero que me vea la gente? También considera:
¿Lo que estoy vistiendo es apropiado para sobre lo que voy a hablar (el tema en cuestión)?
¿Lo que estoy vistiendo es apropiado para quién hablo (la audiencia)?
¿Es cómodo? ¿Puedo moverme libremente? ¿Me siento bien? La última cosa de la que te quieres preocupar es si tu cuello está doblado o tus pantalones un poco demasiado ajustados.
Elige Colores Amigables con la Cámara
La siguiente cosa a considerar es el color. Recomiendo colores sólidos sobre impresiones o patrones multicolor. La razón es simple: quieres que la gente se enfoque en tu mensaje, no tu ropa. Los colores sólidos junto a tu rostro no son nada especiales. Olvidables incluso. Siempre que elijas los colores adecuados, es decir.
¿Así que qué es un buen color? La cámara adora los tonos ricos como azul safíro, verde esmeralda, rojo rubí, morado ametista, turquesa, amarillo topacio.
Estos colores realmente resaltan en cámara y se ven geniales en cualquiera.
Evita Patrones Atrevidos o Distrayentes
Ahora echemos un vistazo a texturas y patrones. Como regla general, evítalos. Grandes cuadros y franjas pueden ser distrayentes, y de nuevo, quieres que la gente se enfoque en ti, no tus ropas.
Algo que evitar absolutamente son patrones apretados repetitivos como telas a rayas de alto contraste, espigas, cuello de heno, y cuadros finos:
Como puedes ver, las telas a rayas crean un extraño efecto moiré en la cámara, en donde parecen bailar. Veo mucho de esto con las corbatas en particular. Usa colores sólidos en su lugar.
Ten cuidado de las sedas, satines y otras telas brillantes--estas reflejan luz y reflejan cada vez que mueves tu cuerpo:
El terciopelo tiene el efecto contrario--estas telas absorben luz y terminan por verse lodosas en cámara.
Viste Líneas Limpias y Formas Encajadas
Cuando se trata de vestir formas, manténlo simple. Piensa en términos de líneas limpias. Evita detalles meticulosos como cuellos con volantes y muchos botones--de nuevo, estos pueden ser distractorios:
¿Probablemente has escuchado que la cámara agrega diez libras? Sí, es verdad. Así que aléjate de ropa que es holgada o cuadrada en forma--solo te verás más grande. Tus ropas deberían ser encajadas y seguir los contornos de tu cuerpo, pero no demasiado apretada.
Unos cuantos consejos más:
Se consciente de vestir demasiado estacionalmente. Elige la ropa que tiene un atractivo durante todo el año.
No vistas logos, a menos que sean propios. Estas son imágenes registradas.
Si estás entrevistando a alguien y no están seguros que vestir, pídeles llevar diferentes atuendos. De esa manera tienes algunas opciones.
Considera el Posicionamiento del Micrófono
Una cosa final que tener en mente cuando se elige la vestimenta es la colocación del micrófono. Esto es importante si estás planeando usar un micrófono de clip p lavaliere. También son conocidos como micrófonos de solapa, porque es ahí en donde regularmente se ponen: la solapa de una chaqueta.
Asegúrate de que cuando pones el micrófono lav  escondes el cable--un error común es dejarlo colgando:
La manera más sencilla de esconder el cable es pasar el micrófono por adentro de tu camisa y sacarlo cerca de la parte superior. Evita blusas hechas de telas realmente ligeras--el peso del micrófono puede arrastrarlas fuera de su lugar.
Si estás usando un micrófono lavalier, necesitas tener en donde colocar el transmisor. Usualmente puedes solo engancharlo al cinturón o bolsillo. Si estás planenado llevar un vestido de una pieza, sin embargo, deberías ser más creativo. ¿Cinta adhesiva, alguien?
Así que solo para recapitular: mantén simple la vestimenta. Usa líneas limpias, colores sólidos, formas ajustadas.
En el siguiente tutorial echaremos un vistazo a lo que hay y no hay que hacer con los accesorios como anteojos, sombreros y joyería.
Weekly email summary
Subscribe below and we'll send you a weekly email summary of all new Photo & Video tutorials. Never miss out on learning about the next big thing.
Update me weekly
Translations
Envato Tuts+ tutorials are translated into other languages by our community members—you can be involved too!
Translate this post
Powered by
Looking for something to help kick start your next project?
Envato Market
has a range of items for sale to help get you started.