Slavik Boyechko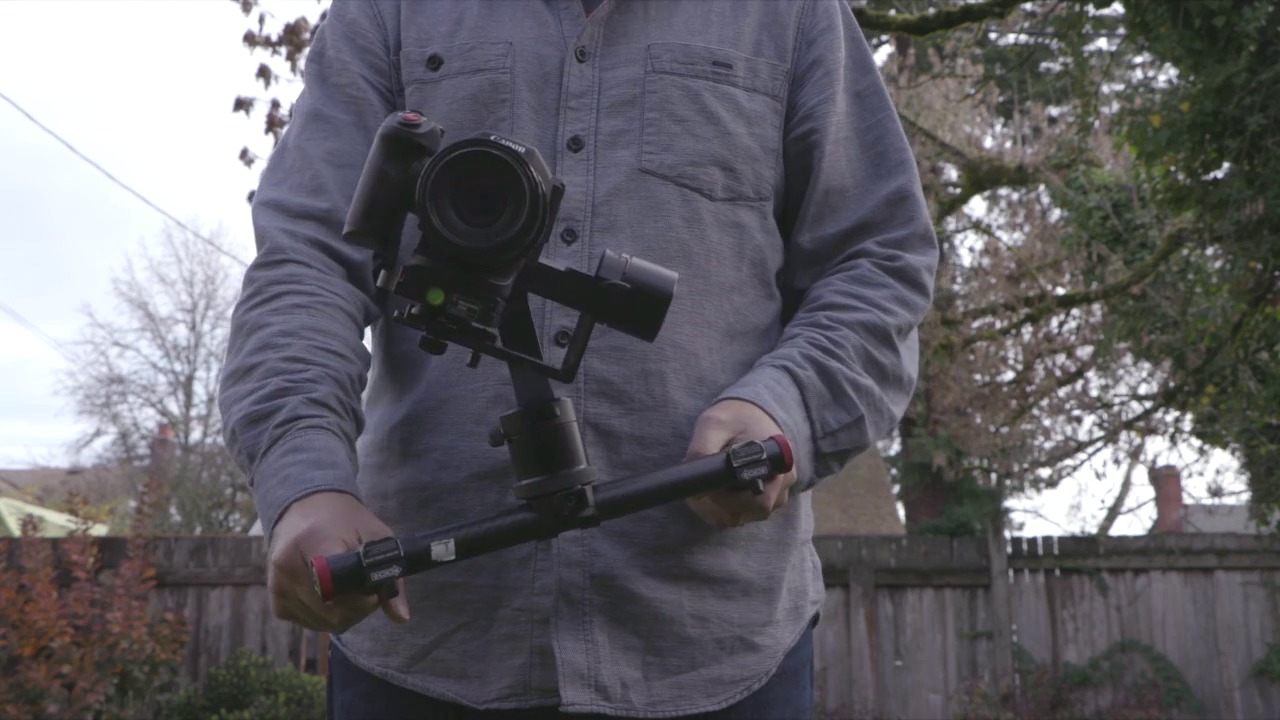 Sebuah gimbal dapat mempertahankan ketinggian kamera dan arahan ke depan, namun jika itu tidak dapat mengikutimu sementara kamu mengikuti subyek, itu dapat sangat membuat frustrasi.
Jadi kebanyakan gimbal sekarang memiliki sebuah "follow mode", dimana itu secara elektronis bergerak dan miring bersama denganmu saat kamu membelokkan gimbal ke kiri dan kanan, atau menginginkan kamera mengarah ke atas dan ke bawah.
Kecepatan follow mode pada gimbal biasanya dapat disesuaikan dalam software, dan penting untuk menentukan kecepatan yang kamu inginkan tergantung pada jenis syuting yang ingin kamu capai.
Jika kamu mengambil syuting olahraga action, atau berjalan sepanjang dengan subyek yang sering berbelok, kamu mungkin menginginkan follow mode menjadi super responsif. Namun untuk kebanyakan syuting, kecepatan ideal gerakan dan miring mengikuti adalah lambat, tetap dan sinematis.
Namun jika follow mode terlalu lambat, kamu mungkin memiliki permasalahan dengan gimbal yang tidak bergerak cukup cepat sementara kamu berubah arah. Sebagai contoh di dalam mobil, setiap kali mobil berbelok, gimbal akan mencoba untuk bergerak mengikuti arah barumu. Dan jika itu tidak dapat mengimbangi kecepatan mobil, kameramu mungkin mengenai sisi jauh gimbal dan kamu akan kehilangan syutingmu.
Beberapa gimbal memiliki mode dimana gimbal mengunci sudut bergerak dan miringnya, sehingga kamera mempertahankan arah tidak peduli apakah kamu menggerakkannya ke atas dan ke bawah seperti berhenti tiba-tiba, atau membelokkan gimbal entah ke kiri atau ke kanan. Mode ini sempurna untuk mempertahankan foto langsung sementara berjalan maju atau mundur.
Teknologi gimbal bergerak cepat, dan ada beberapa gimbal sekarang yang dengan motor yang lebih bertenaga, yang memberikanmu kemampuan untuk menyesuaikan ketinggian horizon kamera cukup dengan menahan kamera dalam posisi selama beberapa detik. Ini membantu di dalam mobil, pesawat dan helikopter, atau kapanpun gimbal kehilangan horizonnya dan kamu tidak dapat menghentikan kendaraan untuk mereset motor gimbal. Sebagai tambahan, semakin bertenaga motor mengijinkanmu untuk mengaktifkan "follow mode" dalam sudut putaran, sehingga kamera dapat berputar bersamaan denganmu saat berbelok, mensimulasikan sebuah pesawat atau sudut pandang burung saat itu berputar.
Want a weekly email summary?
Subscribe below and we'll send you a weekly email summary of all new Video tutorials. Never miss out on learning about the next big thing.
Sign up
Slavik Boyechko is an Emmy award-winning filmmaker and owner of Minn Films, which creates inspirational videos about people and organizations.
Looking for something to help kick start your next project?
Envato Market
has a range of items for sale to help get you started.