Andrew Childress
Sind Sie auf der Suche nach schönen Schriftarten, oder vielleicht eine Schriftart die Handschrift ähnelt, um Ihr nächstes Animationsprojekt aufpeppen zu können?
In diesem Beitrag stellen wir Ihnen unsere bevorzugten After Effects-Projekte für die Erstellung von Videotextanimationen mit schönen Handschriftarten vor. Besuchen Sie unbedingt die Links unten und spielen Sie die Vorschauen ab, um zu sehen, wie diese Projekte zum Leben erweckt werden. Vergessen Sie nicht, sich auch unser Tutorial-Video anzusehen, in dem wir zeigen, wie Sie Ihre eigenen Animationen aus einer After Effects-Handschriftvorlage erstellen können.
5 Top After Effects Handschrift-Vorlagen von Envato Elements 
Mit den Envato Elements-Vorlagen haben Sie jede Menge professioneller und kreativer Designoptionen. Außerdem sind sie mit professionellen Designfunktionen und großartigem Bildmaterial ausgestattet, aus dem Sie wählen können, und lassen sich außerdem schnell und einfach bearbeiten. Entdecken Sie die besten After Effects Handschrift-Effekte auf Envato Elements mit einem tollen Angebot: Laden Sie so viele herunter, wie Sie wollen, zu einem günstigen Preis. Fügen Sie einfach Ihr Logo, Text, Bilder, Grafiken, Audio und andere benötigte visuelle Grafiken hinzu, und schon sind Sie bereit für Ihre Sendung.
Hier finden Sie unsere Auswahl an After Effects Handschriften Fonts (mit kreativen und professionellen Designs, die Ihre Marke repräsentieren) auf Envato Elements:
Wenn Sie Lehrvideos oder Rezeptvideos produzieren, wird diese Art von After Effects Handschrifteffekt großartig aussehen.
Scribble ist ein lustiger Schrifteffekt in After Effects. Sie können diese animierte Schriftart für spielerische Titel und jeden Text verwenden, den Sie auf dem Bildschirm benötigen. Diese After Effects Handschrift Font Vorlage ist einfach zu verwenden. Schreiben Sie einfach Ihren Text in ein Textbuch und lassen Sie die Vorlage den Rest erledigen.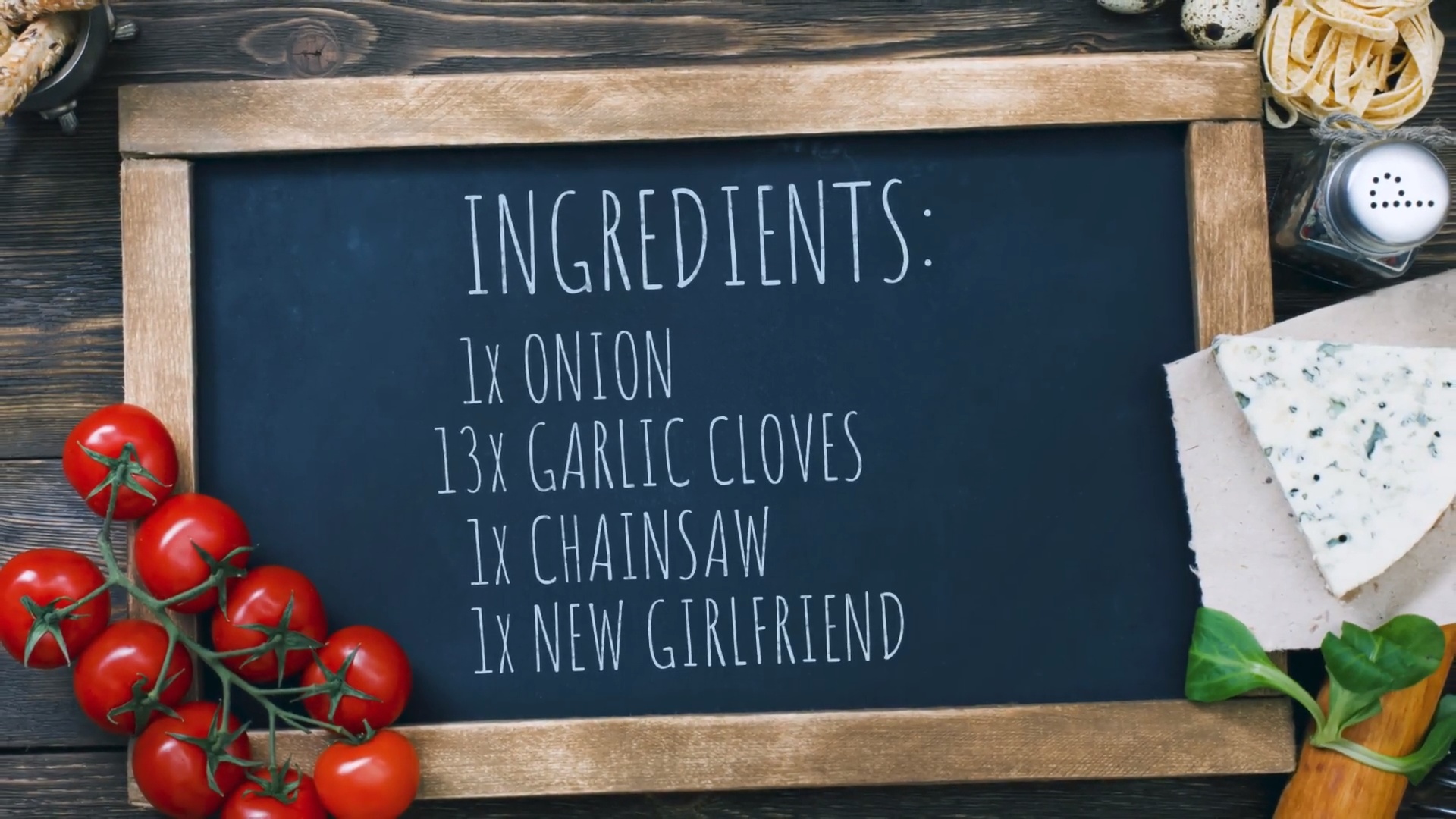 Diese ist After Effects Vorlage in Handschrift-Stil kann in verschiedenen Gelegenheiten wie romantische Opener, Grußkarten oder Intros verwendet werden. Diese After Effects-Datei mit handgeschriebenem Text basiert auf der kostenlosen Schriftart Great Vibes. Es ist auch eine Ein-Klick-Lösung mit der Schriftart Typeface Script. Die Musik und der weihnachtlich gestaltete Hintergrund sind nicht enthalten.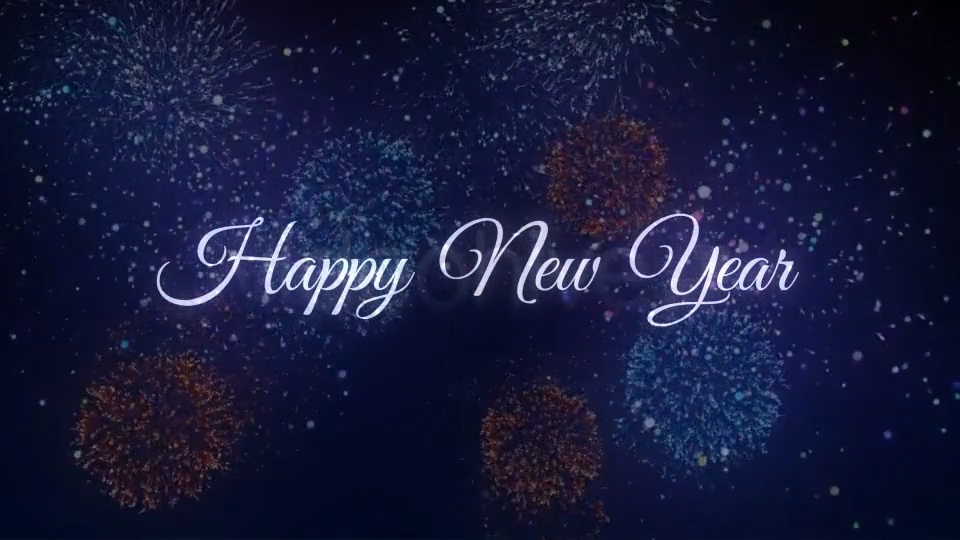 Diese professionelle After Effects-Vorlage zum Schreiben von Text ist für jede Art von Videoprojekt geeignet. Diese saubere After Effects Text Schreibanimation hat einfach zu bedienende Schieberegler, arbeitet mit Characteristic Skript und benötigt keine Plug-ins.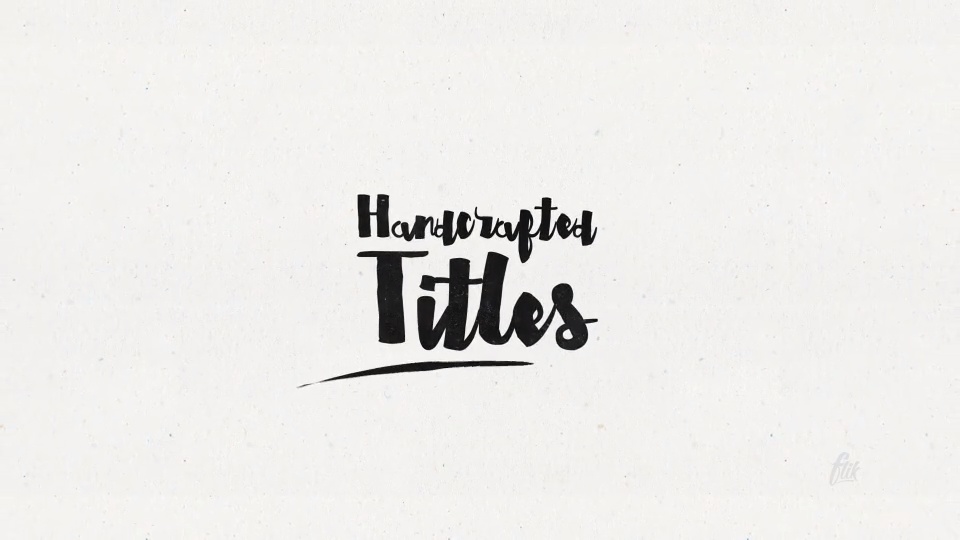 Sehen Sie sich diese coolen After Effects-Effekte mit Handschrift an. Jede einzigartige Zeichen malt auf mit weißen, schwarzen und blauen Farben, die leicht auf eine bestimmte Farbe angepasst werden kann, wenn erforderlich. Keine Drittanbieter-Video-Plugins sind erforderlich, um diese schreiben auf Text After Effects Vorlage verwenden.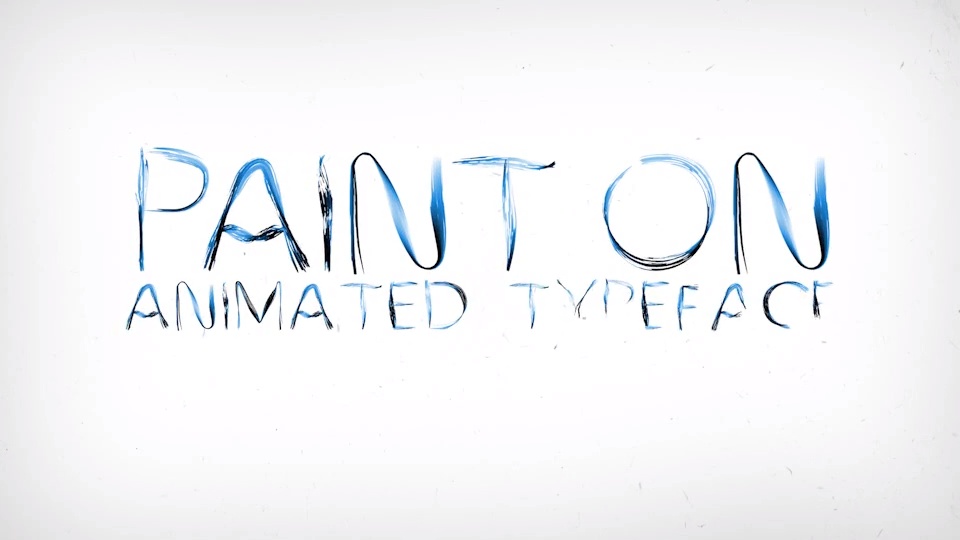 Dies ist ein Social Media Call-to-Action auf Text After Effects Vorlage schreiben. Sie eignet sich für jedes Videoprojekt, das die Social-Media-Informationen eines Unternehmens bei seinem Publikum bekannt machen muss. 
Eine saubere, einfache und effektive handgeschriebenen Text After Effects-Datei, die mit 14 verschiedenen sozialen Symbolen und 10 verschiedenen Farben zur Auswahl kommen. Diese After Effects-Animation mit handgeschriebenem Text ist ein Muss, um die Anzahl der Likes und Followers in den sozialen Medien zu erhöhen.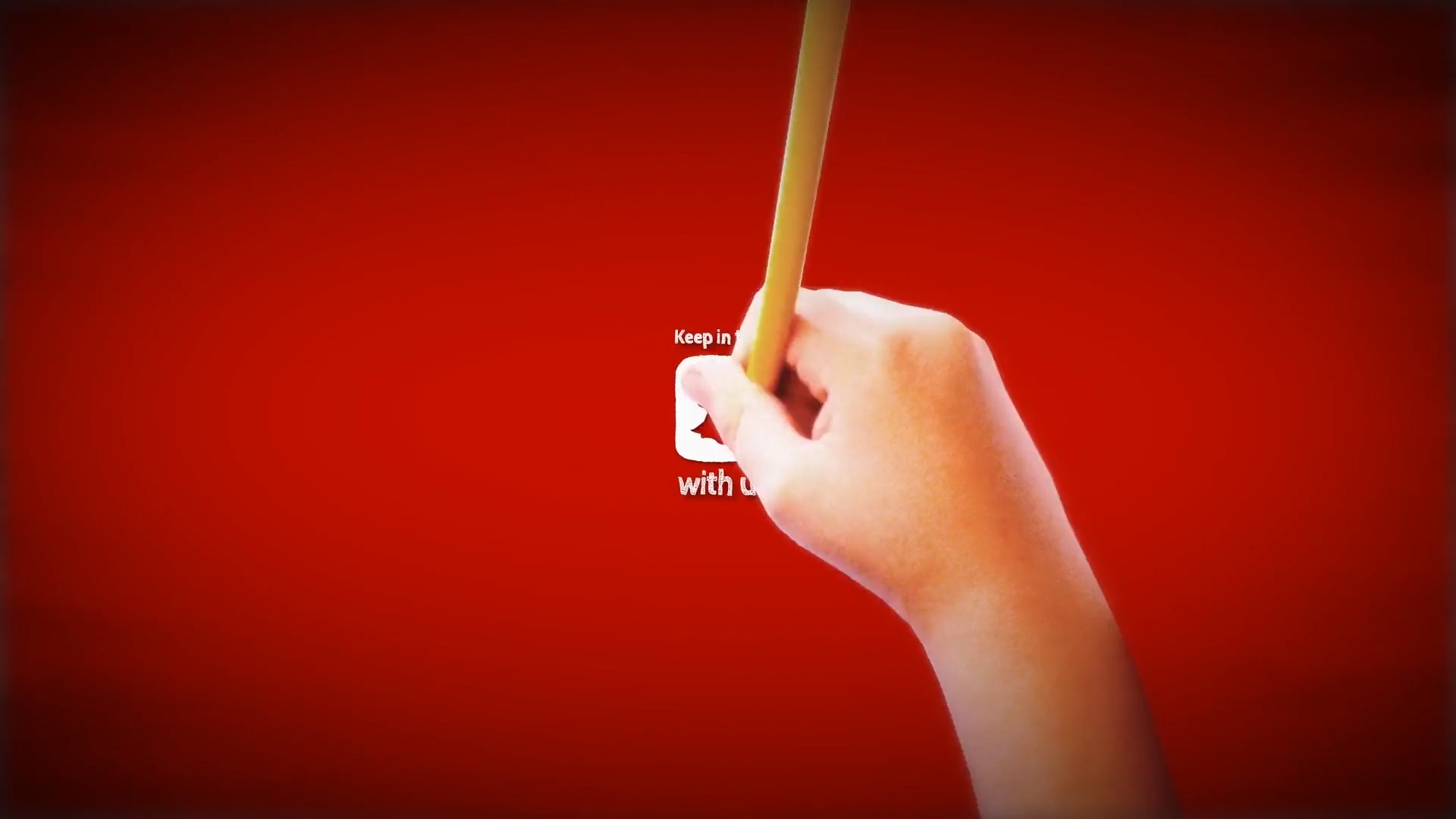 15 Top After Effects Handschrift-Vorlagen von Envato Market
Wir haben auch etwas für Sie, wenn Sie After Effects-Animationen zum Schreiben von Text einzeln kaufen möchten. Schauen Sie sich die After Effects Handschrift-Vorlagen auf VideoHive an, das Teil von Envato Market ist. Hier sind ein paar kreative Beispiele aus unserer Top-Performance After Effects Handschrift-Effekte:
Die Qualität des Doodle Typeface Kit ist so, als hätten Sie einen Comiczeichner mit kleinem Budget engagiert - und es funktioniert. Diese animierte Schriftvorlage würde sich in jedem Comic zu Hause fühlen. Fügen Sie einfach Ihren eigenen Text hinzu und sehen Sie ihn im modernen Comic-Stil animiert.
Dieser Schrifteffekt in After Effects eignet sich perfekt, um ein Logo so zu animieren, als würde es von einem Künstler skizziert worden sein. Legen Sie einfach Ihre eigene Logodatei in das After Effects-Projekt, und Sie werden eine fast kohleähnliche Art des Zeichnens auf Papier sehen.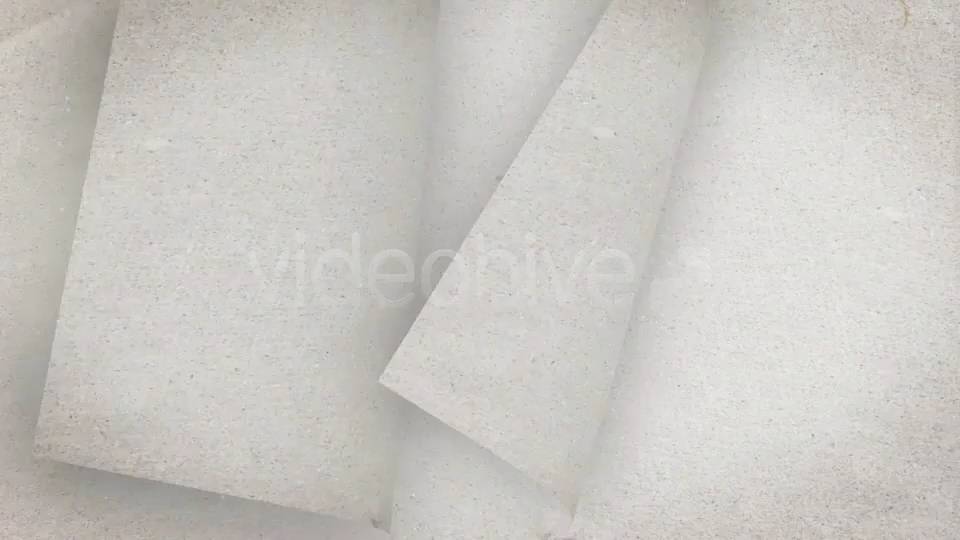 Diese Vorlage erweckt Ihren Text auf freundliche Weise zum Leben. Diese After Effects-Vorlage für Handschrift wäre die perfekte Wahl für Lehrer und Erzieher, um eine fast jugendliche Schrift zu zeigen.  Probieren Sie diesen animierten Schreibeffekt für eine lustige Videoeinführung aus.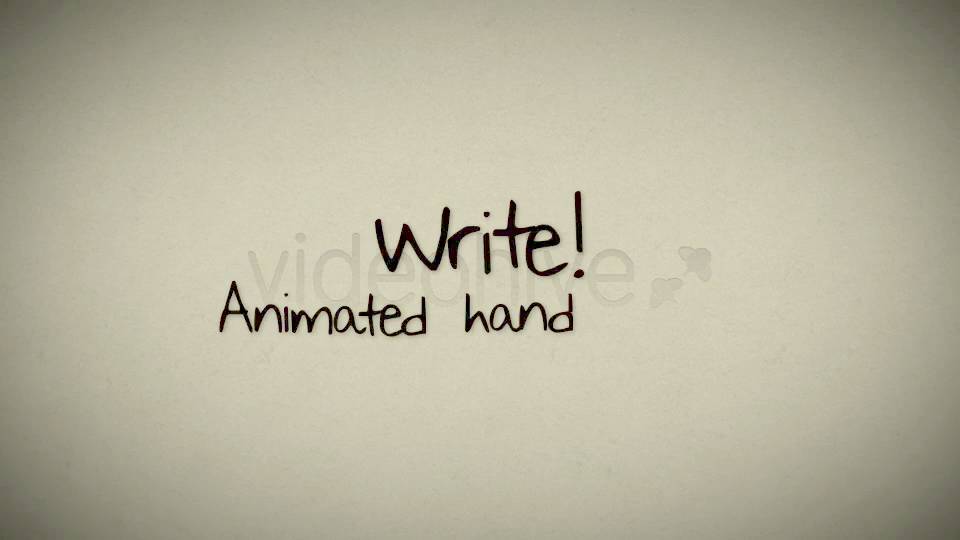 Das Elegance-Projekt ist ein ausgefallener After Effects Handschrift Font-Videoeffekt. Damit wird nicht nur Ihr Text in schöner Schreibschrift gezeichnet, Sie können auch darüber schwenken und die Schrift auf schönem Papier präsentieren. Probieren Sie diese After Effects-Datei mit handgeschriebenem Text aus, um eine professionelle Ansicht mit perfekter Kalligrafie zu erhalten.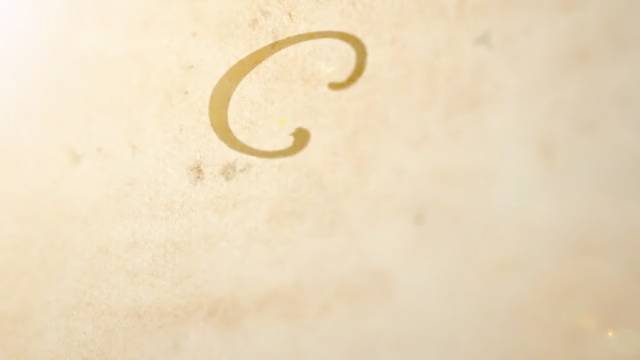 Suchen Sie etwas, das sich auf einer Wand oder einem Eisenbahnwaggon wohlfühlen würde? Dann ist der Graffiti-Effekt dieser After Effects-Schriftanimation genau das Richtige für Sie - oder eine skurrile Hintergasse. Erwecken Sie Ihren Text mit einem benutzerdefinierten Tag und diesem After Effects-Projekt mit animierter Handschrift zum Leben.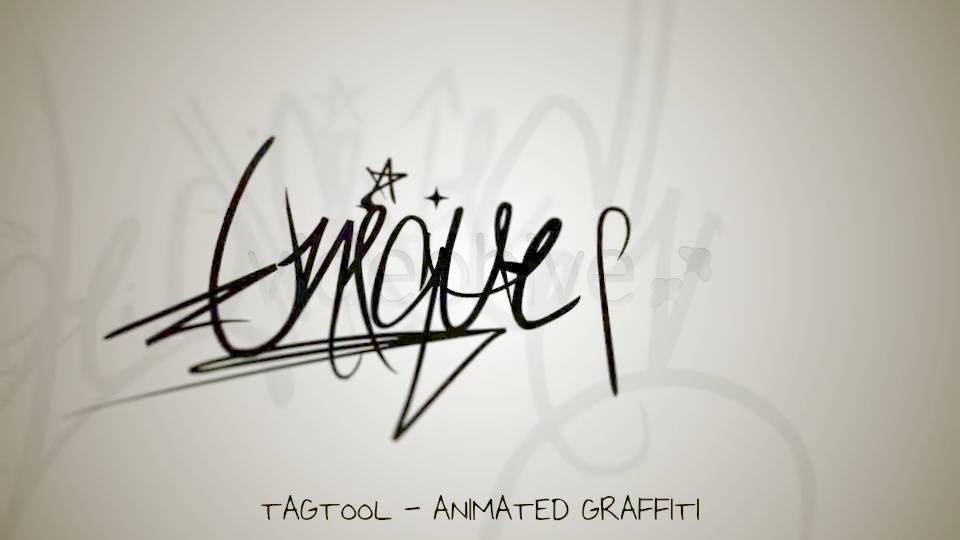 Das Projekt Handwriting Package ist eher ein Toolkit zum Erstellen einer Vielzahl von Handschrift-Animationen. Diese After Effects-Textanimation ist nicht auf einen einzigen Stil beschränkt, den Sie erstellen können. Stattdessen können Sie Ihren eigenen Text hinzufügen und den angewendeten Schreibtext-Effektstil leicht anpassen.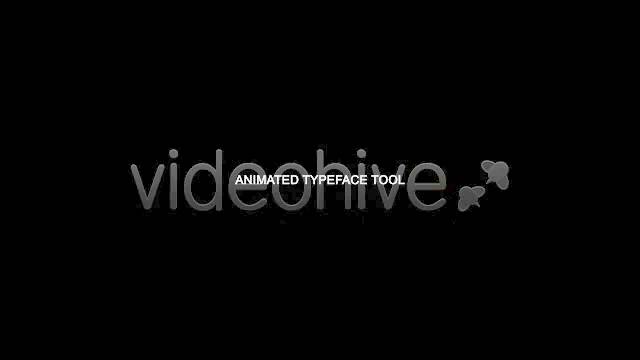 Hier ist eine weitere freundliche Art, Text zu animieren. Diese After Effects-Schriftanimationsvorlage kann Ihren Text mit einfachen Animationen zum Leben erwecken und benötigt keine Plugins, um den Effekt zu erzielen. Probieren Sie diese Vorlage aus, denn sie ist einfach zu bedienen und bietet eine auffällige Schrift.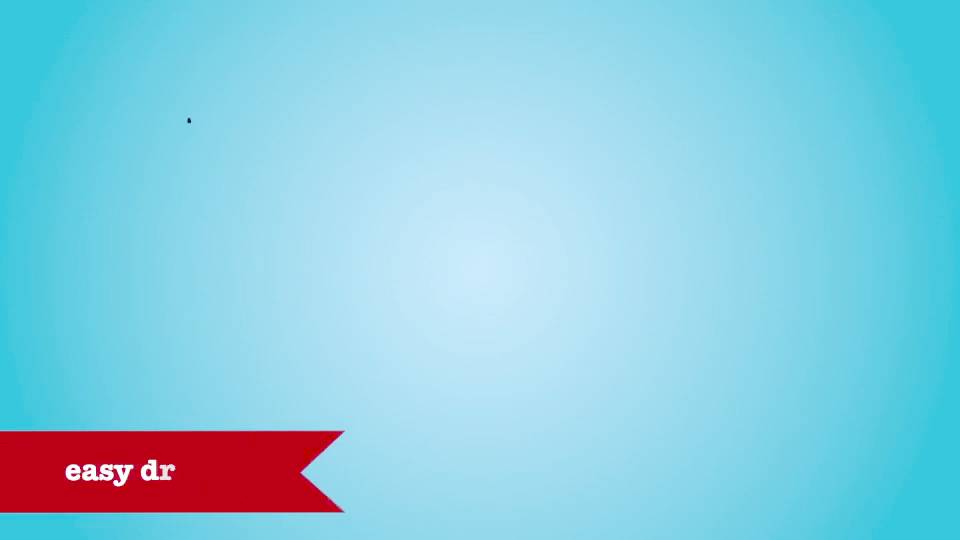 Dieser After Effects Handschrift-Effekt ist eine der besten Möglichkeiten, um Ihr Logo zu animieren. Fügen Sie einfach Ihr eigenes Logo in das After Effects Handschrift-Projekt ein und Sie werden sehen, wie es mit Tinte skizziert wird, als ob ein Künstler es zeichnen würde.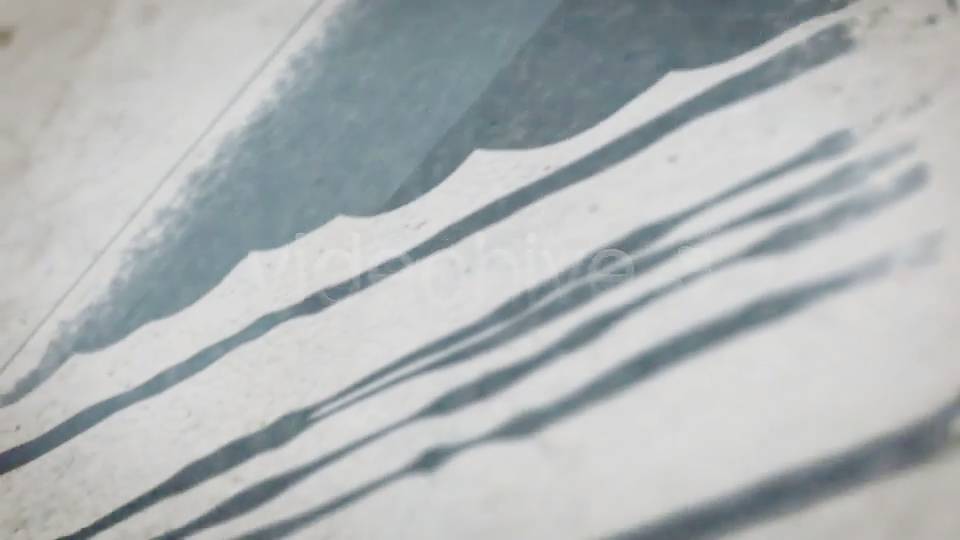 Der sprunghafte Effekt dieses After Effects-Projekts für Schreibanimation eignet sich perfekt für ein Stop-Motion- oder Animationsprojekt. Ähnlich wie bei den anderen Projekten in dieser Runde ist es ganz einfach, Ihren eigenen Text hinzuzufügen und ihn standardmäßig auf einer Kreidetafel zu animieren.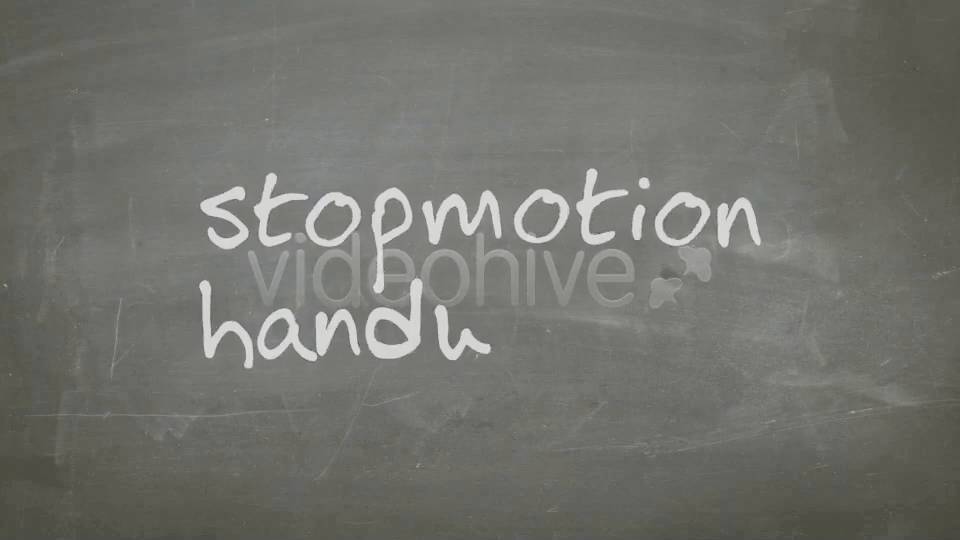 Ich liebe diesen Schrifteffekt in After Effect für seinen Aquarellstil und seine Benutzerfreundlichkeit. Sie können einfach die Textplatzhalter aktualisieren, und Sie werden sehen, wie er mit einer ausgefallenen Schrift eingezeichnet wird. Kombinieren Sie die After Effects-Effekte für Handschrift mit Ihren eigenen Fotos, um diese gemalten Postkarten zu erstellen.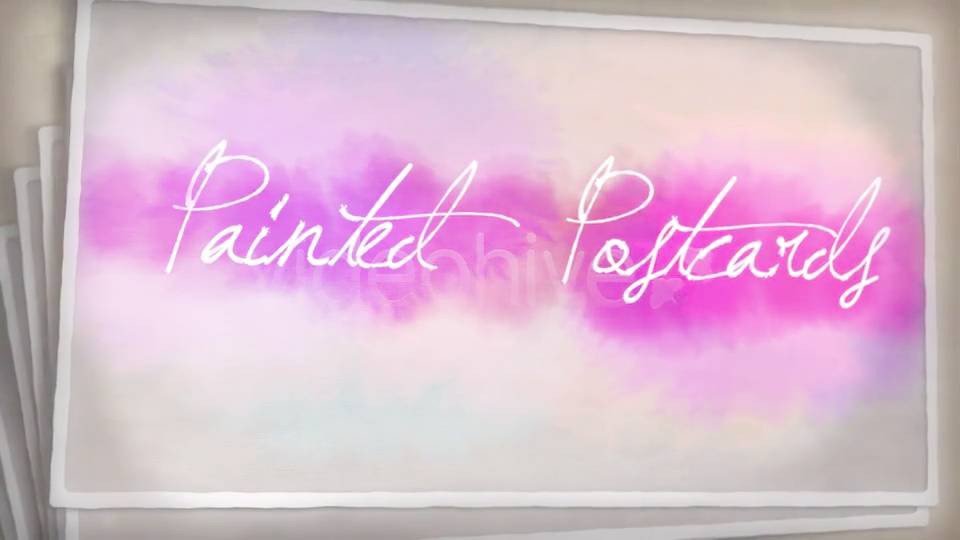 Apropos Aquarelle: Dieses animierte Schreibprojekt ist eines der hochwertigsten in dieser Zusammenstellung. Ich könnte mir vorstellen, dass dieses Projekt die perfekte Wahl für Hochzeitsfotografen oder Filmemacher ist. Der Stil und das Artwork eignen sich perfekt für einen Pre-Roll für Kunden, für die man ein einfaches Video erstellen möchte.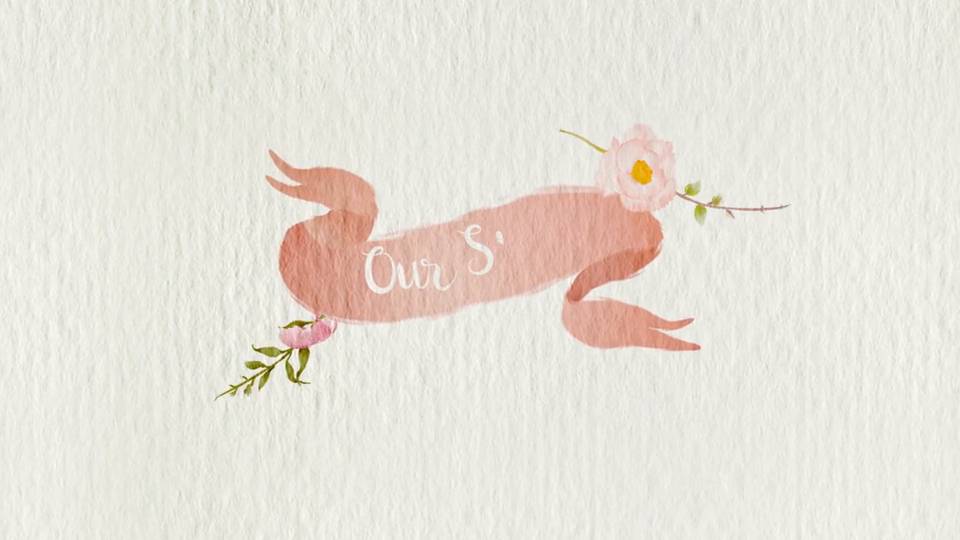 Möchten Sie eine großartige Videoeinladung für Ihren großen Tag erstellen? Dieses After Effects-Projekt mit Schreibeffekt ist die perfekte Wahl. Sie können das After Effects-Projekt mit Ihren eigenen Namen aktualisieren, um es auf Ihrer Hochzeits-Website zu veröffentlichen oder an Ihre Gäste zu senden.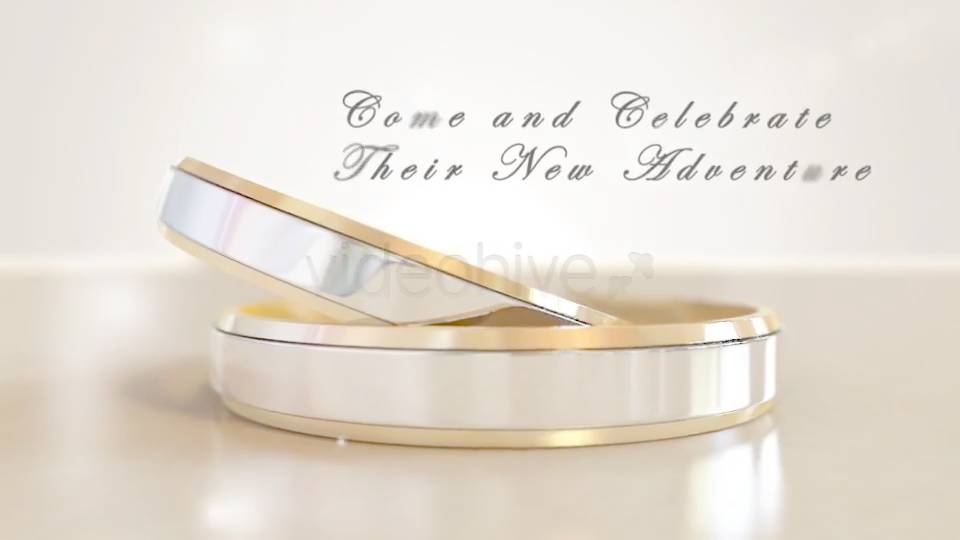 Die Handschrift-Vorlage Letter Project After Effects animiert Ihren Text, als ob er in Echtzeit von einem Brieffreund handgeschrieben würde. Fügen Sie einfach Ihren eigenen Text hinzu, und Sie werden sehen, wie die animierte Schrift wie ein echter Brief auf Papier geschrieben wird.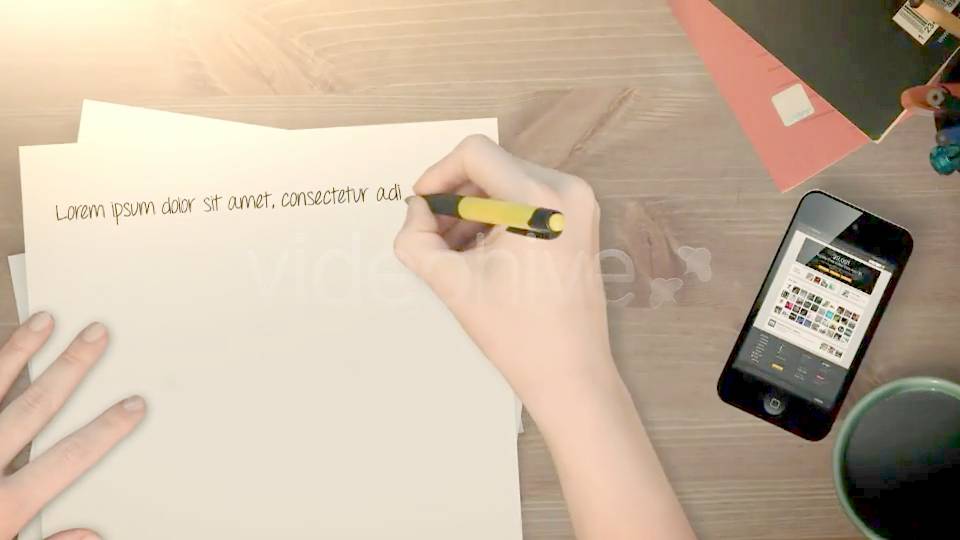 Beauty macht seinem Namen alle Ehre, denn die Schrift ist wunderschön. Die After Effects-Vorlage "Handschrift" unten ist nur ein Beispiel dafür, was sie leisten kann - Sie können sie mit Ihrem eigenen Text aktualisieren und sehen, wie sie zum Leben erweckt wird, egal, was Sie präsentieren möchten.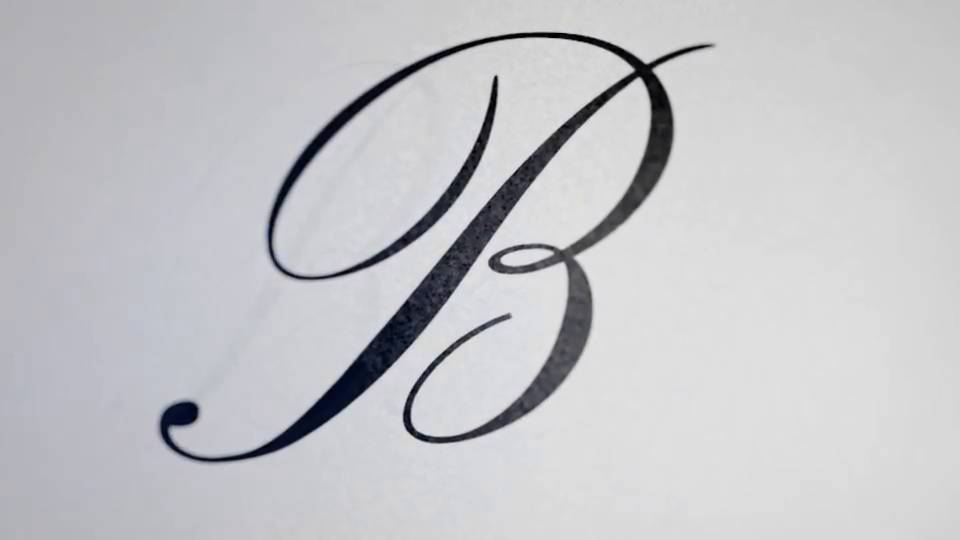 Das Projekt Whiteboard Write rundet unsere Auswahl an Handschrifteffekten in After Effects ab und bietet die perfekt gerenderten, klobigen Buchstaben, die man auf einem Whiteboard sieht. Es kombiniert eine schöne Schriftart in der Handschrift mit einem Erklärvideo-Stil für einfache Animationen in einem auffälligen Stil.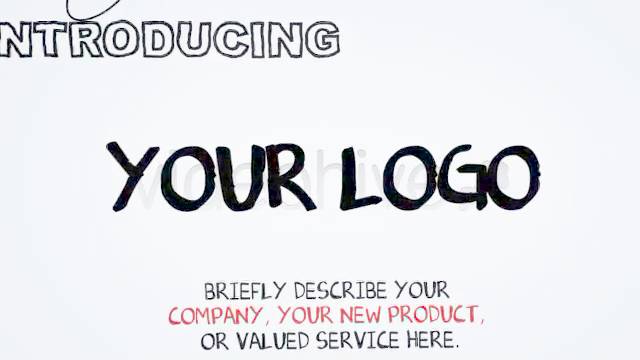 Weitere Top After Effects-Projekte
Stöbern Sie in unserer großen Auswahl an Animationsvorlagen zum Schreiben von Briefen von Envato Elements. Oder die meistverkauften After Effects Handschrift-Textvorlagen von Envato Market, die Ihnen helfen, sich professionell zu präsentieren und Ihre geschäftlichen Anforderungen zu erfüllen. Wählen Sie eine Vorlage, die am besten zu Ihrem florierenden Kleinunternehmen passt.
Möchten Sie einen flüssigen Animationseffekt erstellen, der Ihre Handschriftanimation ergänzt? In unserem kostenlosen Kurs erfahren Sie, wie das geht!
Wenn Sie weitere Adobe After Effects-Projekte sehen möchten, finden Sie hier eine Reihe weiterer Vorlagen für Animationsvideos:
55 weitere nützliche und stilvolle Video-Vorlagen für After Effects (5 kostenlos)

Envato Market

29 Jun 2021
Wie erstellen Sie Animationen in Adobe After Effects? Verwenden Sie ein Projekt oder animieren Sie lieber selbst Texteffekte in After Effects? Nutzen Sie all diese Ressourcen, um Ihre Fähigkeiten heute zu üben!
Mehr fantastische Video-Ressourcen von Envato
Envato Video Marketing Leitfaden
Verbessern Sie Ihre Videomarketing-Fähigkeiten mit unserem Leitfaden. Sie lernen Videomarketing von Anfang bis Ende, um Ihre nächste Produktion zu verbessern - und mit Kunden in Kontakt zu treten.
Kostenlose Video-Assets von Mixkit
Bei Mixkit finden Sie kostenlose Stock-Videos, kostenlose Stock-Musik und kostenlose Vorlagen für Adobe Premiere Pro.
Motion Graphics Video online erstellen mit PlaceIt
PlaceIt ist ein Online-Videoproduzent mit professionell gestalteten Animationsvorlagen, mit denen Sie schnell und direkt in Ihrem Browser Videos erstellen können.
Envato Elements: Unbegrenzte Downloads
Envato Elements bietet Millionen von Stock-Elementen, einschließlich Motion-Graphics-Projekten für After Effects, mit kreativen Vorlagen für Diashows, Titel, Logos, Lower Thirds, Intros und Texteffekte.
All das ist für eine geringe monatliche Gebühr inbegriffen. Melden Sie sich jetzt an!
Anmerkung der Redaktion: Dieser Beitrag wurde ursprünglich am 23. November 2018 veröffentlicht. Er wurde mit Beiträgen von Maria Villanueva aktualisiert. Maria ist eine Mitarbeiterin von Envato Tuts+.
Want a weekly email summary?
Subscribe below and we'll send you a weekly email summary of all new Video tutorials. Never miss out on learning about the next big thing.
Sign up
I believe that life is too short to do just one thing. In college, I studied Accounting and Finance but continue to scratch my creative itch with my work for Envato Tuts+ and other clients. By day, I enjoy my career in corporate finance, using data and analysis to make decisions. I cover a variety of topics for Tuts+, including photo editing software like Adobe Lightroom, PowerPoint, Keynote, and more. What I enjoy most is teaching people to use software to solve everyday problems, excel in their career, and complete work efficiently. Feel free to reach out to me on my website.
Looking for something to help kick start your next project?
Envato Market
has a range of items for sale to help get you started.