Read Time:
5 mins
Languages:
Si buscas crear un video brochure llamativo y atractivo para tu negocio, entonces permítenos ayudarte. En este tutotial, miraremos algunas cosas que se deben considerar al crear tu video, y nuestra selección de plantillas para inspirarte.
¿Qué es un video brochure?
Un video brochure empresarial puede tener diversos formatos. Puede ser una pantalla LCD física que envías a tu cliente, la cual reproduce tu video; o, también puede referirse más flexiblemente a un video alojado en línea. Puede estar diseñado para presentarte tú mismo, tu marca, tus productos a nuevos clientes, puede ser un saludo en tu sitio web, una explicación técnica o un tutorial, material de formación para el personal, o muchas cosas más.
Cómo usar el video brochure con efectividad
Incluye un llamado a la acción
Aunque tu folleto no sea necesariamente un anuncio, debe intentar que el espectador realice una acción. Esto puede ser dirigirlos a tu sitio web para que realicen una compra, o puede ser algo más sutil como intentar que sigan tus canales sociales.
Alta calidad y buen diseño
Quieres que la gente vea tu video completo y además lo comparta, entonces, tiene que tener la mejor calidad posible. Esto significa que debes asegurarte de que el sonido y los efectos visuales sean excelentes y también, que el video tenga un formato bien diseñado. Una plantilla de video te puede ayudar mucho en esta parte. Te mostraremos algunos ejemplos.
Haz que sea simple
Puede ser tentador querer poner todos tus mensajes en un solo video, pero si dices demasiado, no dirás nada. Haz que tu video sea corto: menos de cinco minutos, y más de tres, y alegre. Si tu marca tiene una personalidad particular, ahora es un buen momento para sacarla.
Cómo diseñar un video brochure
Aquí hay algunos tipos de video brochure empresarial que te podrían gustar realizar, además, una plantilla que funcionaría bien para ayudarte a empezar. Todas las plantillas son de Envato Elements, así que una vez suscrito puedes probar todas las que quieras.
1. Video de introducción para la página de inicio de un sitio web
Preséntate a los visitantes de tu sitio web: este tipo de folleto en video podría ser la primera impresión que alguien tenga de tí, así que haz que cuente.
Prueba una plantilla
Un diseño simple pero interesante con señales y mensajes clave como datos de contacto.
2. Video de descripción del servicio
Un video brochure que explica a quienes visiten tu página web quién eres y qué haces. Podría mencionar rápidamente varios servicios o podrías centrarte en uno.
Prueba una plantilla
Una plantilla corporativa profesional de After Effects diseñada en blanco y negro.
3. Video explicativo
Parecido a un tutorial en video pero deberás explicar un concepto o idea en vez de demostrar un producto.
Prueba una plantilla
Una tipografía explicativa y divertida con dos personajes incluidos. Esta plantilla sería genial para comunicar ideas que son complejas o que no disponen de recursos visuales.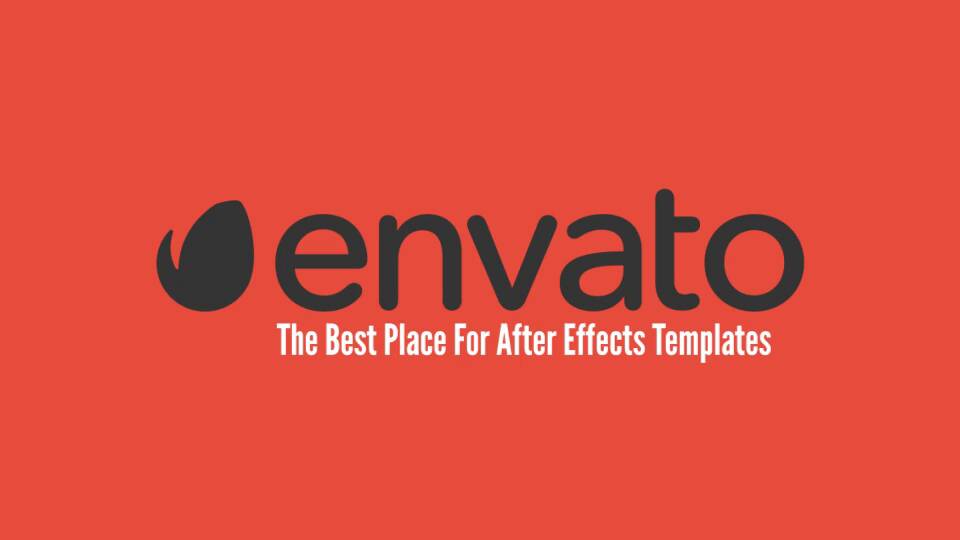 4. Video tutorial o demostrativo
Orienta a tu cliente respecto a cómo usar un aspecto de tu producto o servicio. Puede tratarse de un rápido recorrido por un programa informático o de una demostración práctica de cómo utilizarlo.
Prueba una plantilla
Esta plantilla para After Effects tiene una estructura modular, tiene un control de color ajustable y es fácil de usar.
5. Comunicado de prensa
Si tienes algo que contar, como un nuevo producto o un evento que promocionar, puedes utilizar un video brochure como comunicado de prensa para enviarlo a tus contactos y periodistas, los cuales pueden incluirlo en artículos de noticias en línea y compartirlo en sus canales sociales.
Prueba una plantilla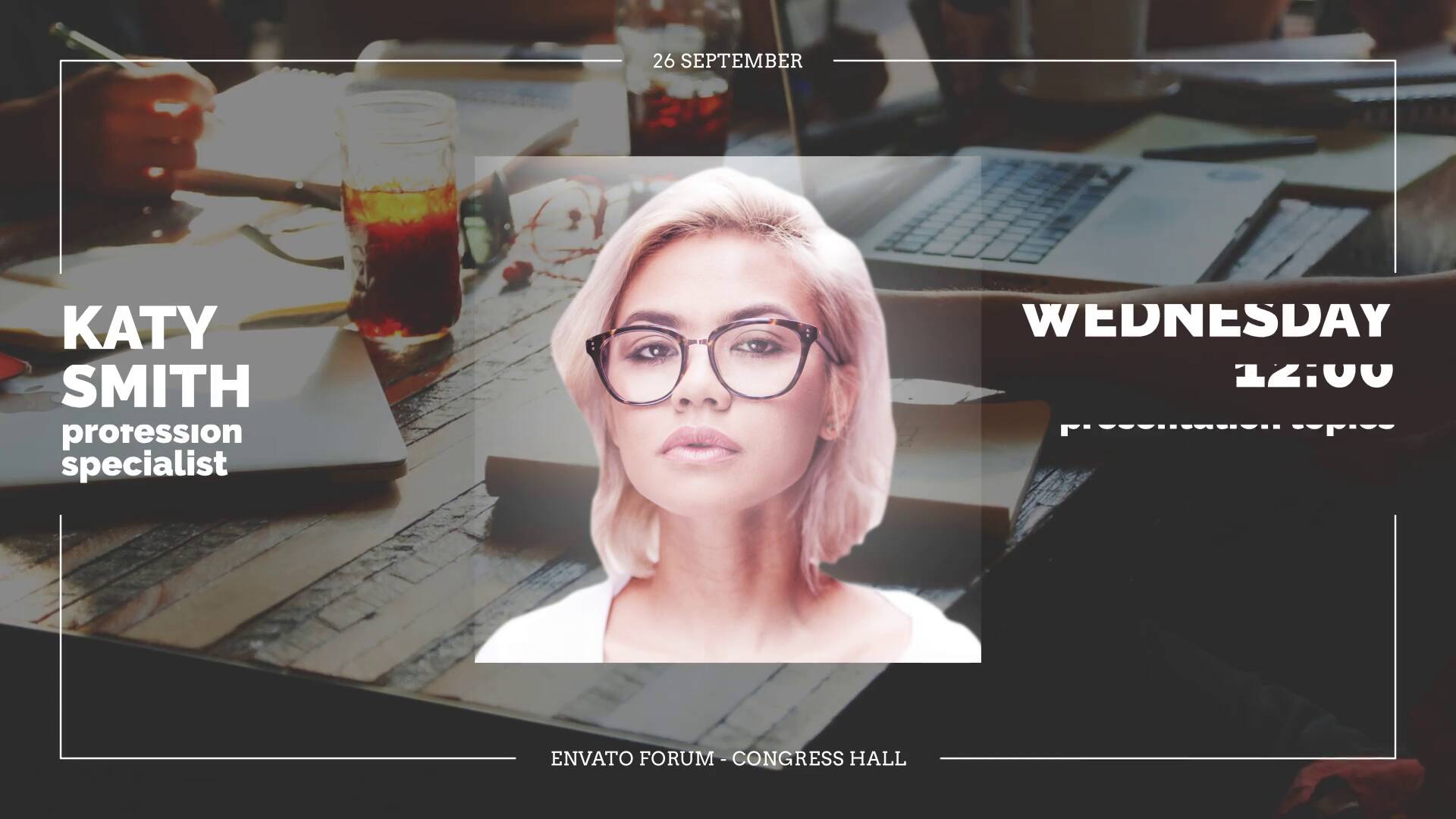 6. Promoción de un producto
Prueba una plantilla
Una plantilla de After Effects limpia y moderna que sería perfecta para la promoción de un producto o servicio.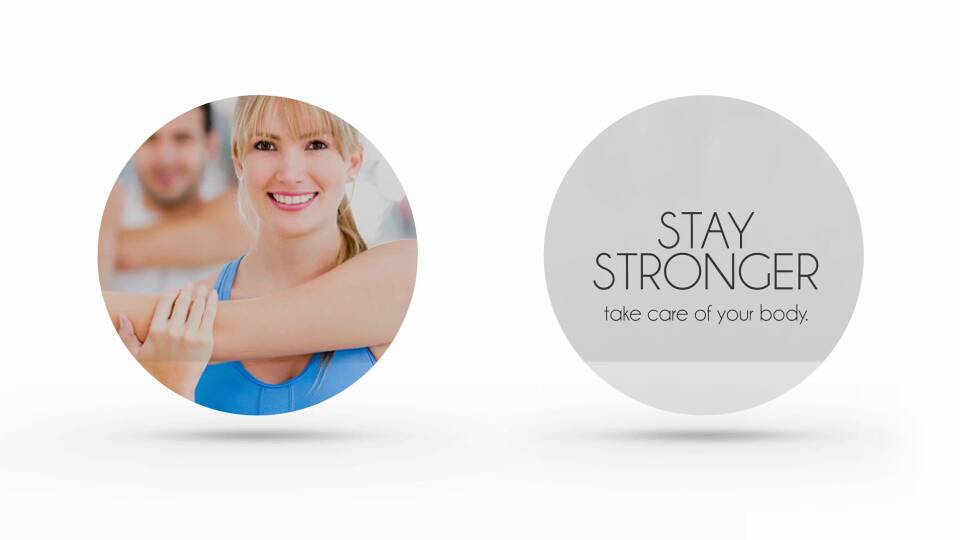 Más recursos de video de Envato
Lee la guía de Envato sobre Video Marketing
Potencia tus habilidades de video marketing con nuestra guía: Aprenderás video marketing.
Descarga el video gratuito en Mixkit
Consulta Mixkit para obtener videos de stock gratuitos, música de stock gratuita y plantillas gratuitas para Adobe Premiere Pro. Sí, ¡gratis!
Crea un video de gráficos con movimiento en línea con PlaceIt
No necesitas un software profesional para crear un video atractivo visualmente, puedes hacerlo desde tu navegador: Placelt es un servicio en línea con un editor de videos diseñado profesionalmente con plantillas de gráfico en movimiento.
Envato Elements: Descargas Ilimitadas
Envato Elements ofrece millones de artículos de stock: fotos, música, videoclips, fuentes, plantillas de proyectos de video para After Effects, Premiere Pro, Final Cut Pro y Motion, y cursos creativos de Envato Tuts+, todo con una sola suscripción.
Más ayuda para videos empresariales
Photographer and writer based in north east England.
Marie Gardiner is a writer and photographer from the North East of England. After gaining her degree in Film and Media, Marie worked in the media industry, before leaving to set up the business she runs with her partner: Lonely Tower Film & Media. As well as writing about visual practices like photography and video, Marie is also the author of Sunderland Industrial Giant (The History Press, 2017) and Secret Sunderland (Amberley Publishing 2019). Her photographic work focuses on landscapes and industrial ruins, particularly those of the North Pennines as she continues to work on her long-form documentary project Changing Landscapes.
Weekly email summary
Subscribe below and we'll send you a weekly email summary of all new Photo & Video tutorials. Never miss out on learning about the next big thing.
Update me weekly
Looking for something to help kick start your next project?
Envato Market
has a range of items for sale to help get you started.