André Bluteau
En este tutorial aprenderás cómo elaborar un opener de video con gráficos animados basados en texto desde una plantilla para Adobe Premiere Pro, añadiendo tus propios archivos multimedia y modificando texto, colores y fuentes.
Un opener es un llamativo y memorable inicio para tu video. Por ejemplo, los YouTubers a menudo realizan una rápida aparición para decir "hey" y explicar el tema del episodio, seguido por una breve introducción para emocionar a los espectadores.
Cómo instalar una plantilla
Esta es la plantilla que utilizaremos en este tutorial. Está disponible gratuitamente en Mixkit, un sitio que también es manejado por Envato.
Un opener de texto rápido y audaz que cambia entre marcos sólidos y fondos de video. Descarga desde Mixkit.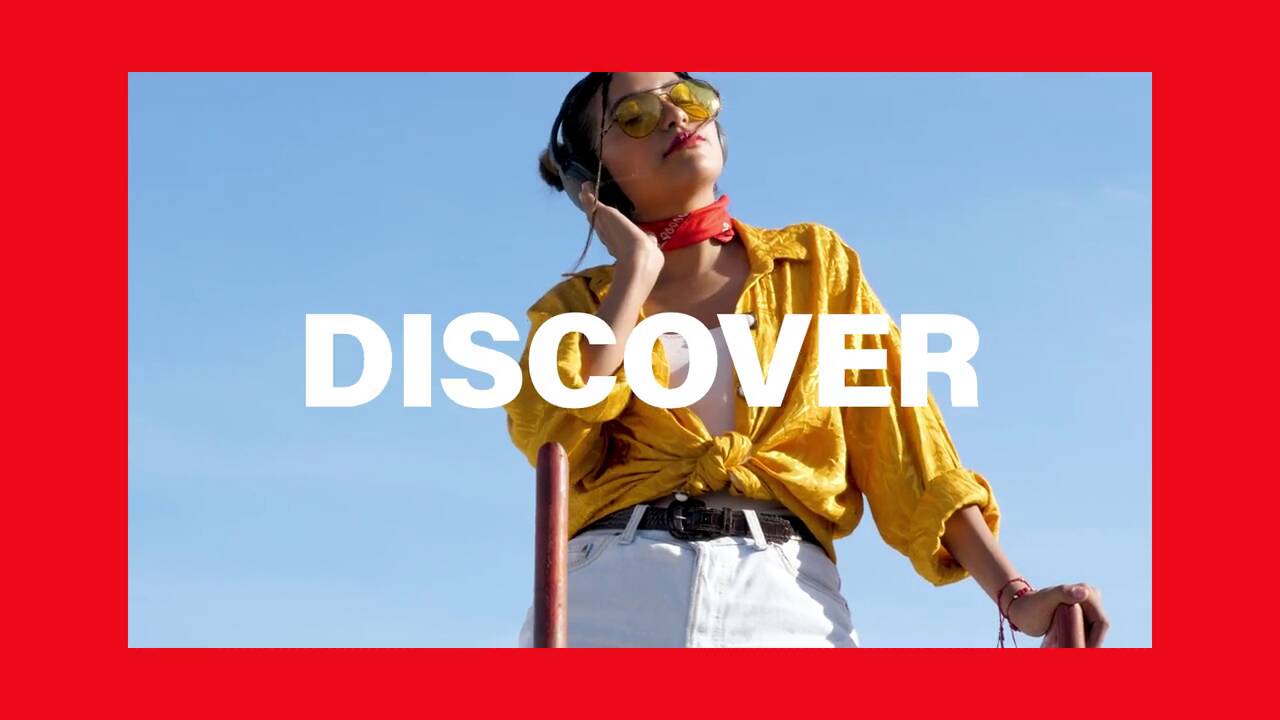 Esta plantilla viene con 22 archivos .mogrt para elegir. Podrás escoger cualquier fuente, editar el tamaño y la posición del marco y el texto así como ajustar la opacidad.
Antes de editar una plantilla de Mixkit, primero necesitaremos llevarla a Premiere Pro (requerirás Adobe Premiere Pro CC 2020 instalado). Ubica los archivos descargados en tu carpeta de Descargas.
2.

Añade las plantillas con los archivos MOGRT a Premiere Pro

MOGRT es la manera en que se abrevia Plantilla de Gráficos Animados y es el contenedor para una animación importada desde Adobe After Effects. Para una edición fácil y fluida, trabajaremos con los archivos de la plantilla .mogrt en Premiere Pro a través del Panel de gráficos esenciales.

Abre tu proyecto en Premiere Pro. Haz clic en Gráficos en la parte superior (marcado con el número 1 en la imagen que se observa a continuación). Encuentra el panel de Gráficos esenciales (2) en el lado derecho de la pantalla. Si no está abierto ya, dirígete a Ventana > Gráficos esenciales.
En la esquina inferior derecha del panel haz clic en el pequeño ícono de plantilla, Instalar plantilla de gráficos animados. Dirígete a la ubicación de tu archivo .mogrt y selecciónalo, luego haz clic en Abrir. Ahora puedes explorar las opciones y seleccionar una plantilla.
Para fines demostrativos, vemos una de las animaciones más básicas, Title_02 Opener, aunque los parámetros disponibles para editar son los mismos en todo este paquete. A continuación se observa una captura de pantalla que muestra todos los parámetros editables en el lado derecho.
Consejos útiles sobre cómo utilizar plantillas
Las plantillas son magníficas como punto de partida, pero asegúrate de experimentar y modificar los parámetros para ajustarlas a tu proyecto, creando algo nuevo fresco y fascinante. Empieza con plantillas que no requieran complementos. Encontrarás que con pequeños pasos las podrás manipular sin dificultades.
Muchas descargas de plantillas incluyen un tutorial. Es divertido comenzar a experimentar y descubrir cosas por ti mismo, pero al final del día estos tutoriales te ahorrarán tiempo.
Si usas muchas plantillas diferentes en proyectos distintos, recuerda ser organizado y mantenerlas en carpetas relevantes y etiquetadas adecuadamente. Antes de iniciar tu proyecto, trata de experimentar con la plantilla. Realiza un proyecto de prueba sin ninguna presión para aprender los pormenores de la plantilla antes de que tengas que producir tu proyecto final.
Esta es la edición finalizada: ¡Se acabó! Mixkit es un estupendo recurso para los que tienen un presupuesto limitado o únicamente buscan algo simple pero de alta calidad.
Plantillas de opener para Premiere Pro disponibles en Envato Elements
Asegúrate de consultar los otros recursos que Envato tiene disponibles como: tutoriales, plantillas galardonadas, archivos multimedia de stock y una selección maravillosa de audio para ayudarte a concluir cualquier proyecto actual o futuro.
Si estás produciendo contenido habitualmente para tu canal o trabajas como autónomo, Envato Elements puede ayudarte a ahorrar tiempo mientras mejoras de manera rápida la calidad de tus proyectos finales. Una suscripción mensual o anual te otorga acceso a una enorme biblioteca de herramientas creativas, como un archivo de una fabulosa plantilla de video, video de stock, música y cursos disponibles aquí en Tuts+. Esta es una plantilla de ejemplo para Elements:
Una magnífica plantilla de intro si tu canal está enfocado en ciudades congestionadas que tienen una actitud audaz. Urban Intro tiene aberraciones cromáticas, hermosas transiciones, texturas estructuradas en capas y texto de gran dimensión, dentro de un paquete fácil de personalizar para que puedas representarte a ti mismo de manera eficaz.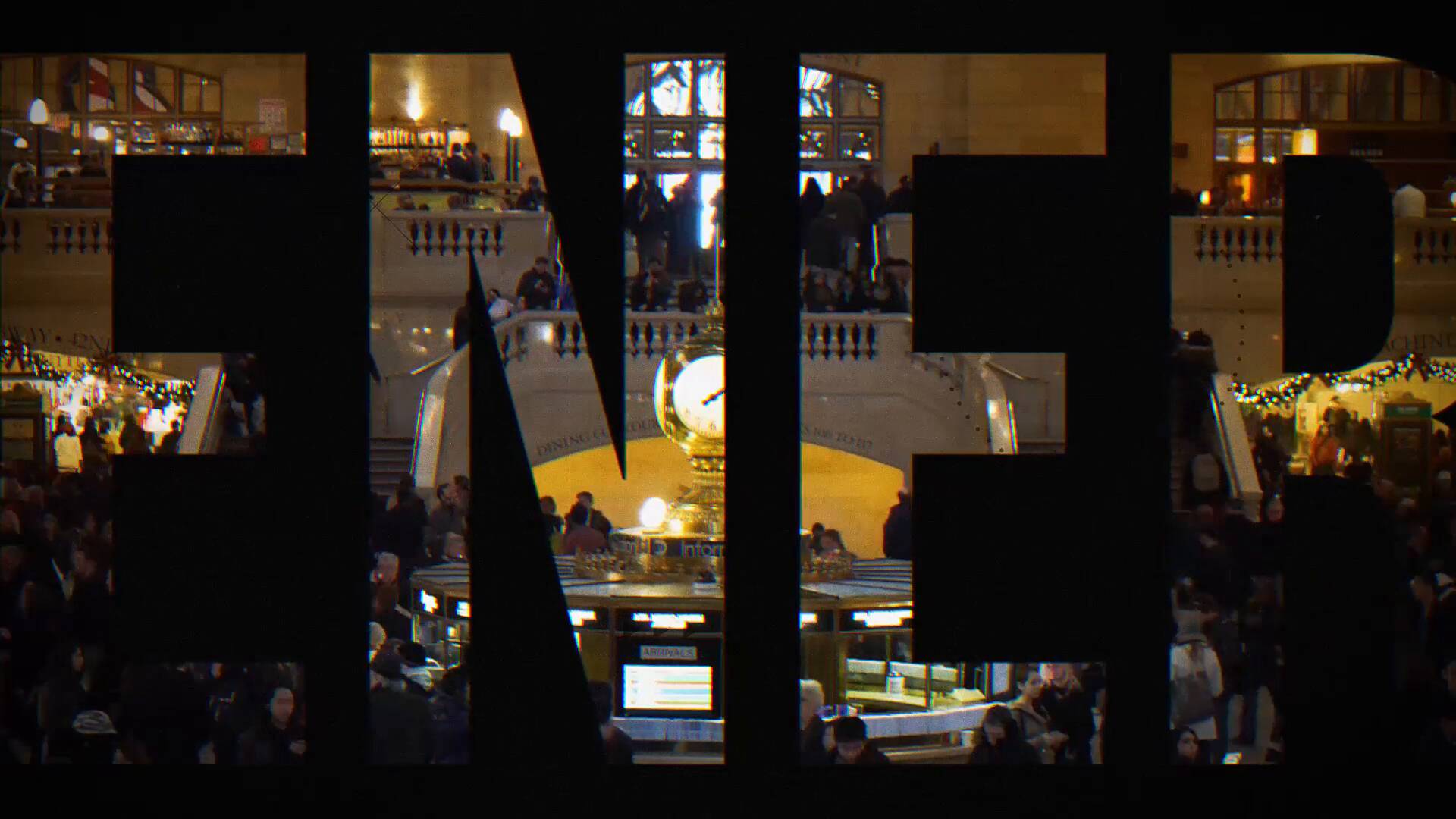 Sigue aprendiendo
Estos son otros tutoriales y plantillas que te ayudarán a aprender sobre edición de video y gráficos animados en Premiere Pro.
Want a weekly email summary?
Subscribe below and we'll send you a weekly email summary of all new Photo & Video tutorials. Never miss out on learning about the next big thing.
Sign up
Ottawa, Canada
Andre Bluteau is a writer and producer based out of Canada. He specialises in Adobe Creative Cloud, Final Cut Pro X, and Logic.
One subscription. Unlimited Downloads.