Marie Gardiner
Ein Lyric-Video ist eine großartige Möglichkeit, mit den Fans in Kontakt zu treten, und außerdem eine wirklich unterhaltsame und kostengünstige Art, ein Musikvideo zu drehen, wenn man nur ein kleines Budget zur Verfügung hat. 
In diesem Artikel stellen wir eine Reihe von Premiere Pro-Vorlagen vor, die sich perfekt für Lyric-Videos eignen und bei Envato Elements und Envato Market erhältlich sind.
Premiere Pro Animation Vorlagen helfen Ihnen Zeit zu sparen und bessere Videos zu erstellen. Sie können sich dadurch besser auf die wichtigen strategischen Details fokussieren. Coole Premiere Pro Effekte heben Ihre Botschaften hervor. So fallen Sie bei Ihrem Publikum optimal auf und bleiben länger in Erinnerung. Passende Premiere Pro Übergänge helfen Ihrem Publikum, komplexe Botschaften besser zu verstehen. Eine Premiere Pro Text Animation unterstreicht die Wichtigkeit Ihrer Botschaft. Das hilft Ihnen langfristig mehr Unternehmenserfolg zu generieren, da Ihre Geschichte ideal wahrgenommen wird.
10 Top Lyric Video-Vorlagen für Premiere Pro
Premiere Pro-Vorlage von Envato Elements
Eine "Drag and Drop"-Vorlage für Premiere Pro mit voranimierten Titeln in einem fetten und hellen Stil.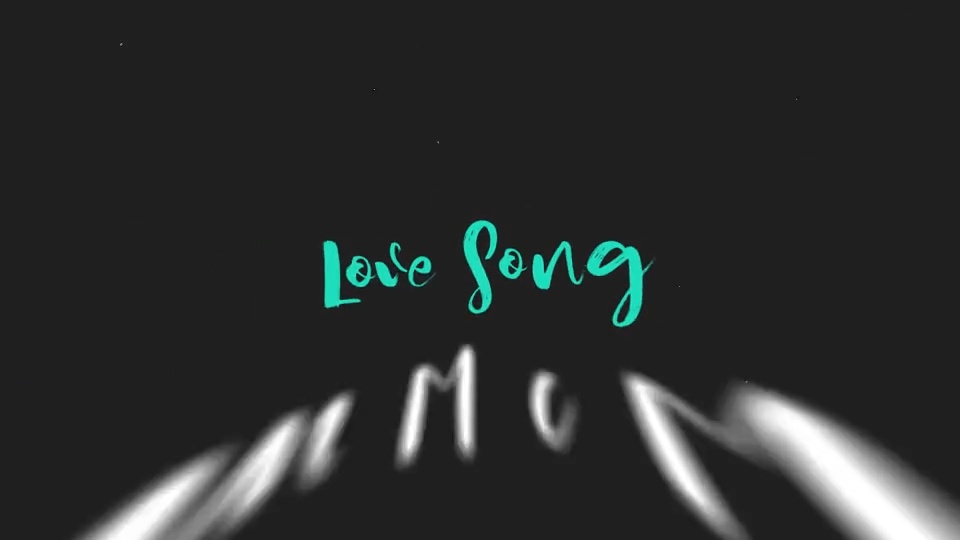 Hauptmerkmale
Sie können den Text bearbeiten, die Größe, Position und Farbe anpassen. Kontrollieren Sie den Zeitpunkt des Ausblendens und passen Sie den "Shake"-Effekt mit Schiebereglern an.
Anwendungen: Premiere Pro 
Anforderungen: Keine
Autor: videologio
Herunterladen und ausprobieren
Envato Elements bietet mit einem einzigen Abonnement unbegrenzte Downloads für Millionen kreativer Stock-Elemente, darunter Hunderte von Premiere Pro-Vorlagen sowie Audiospuren, Schriftarten, Grafiken, Voreinstellungen und vieles mehr.
Mehr Lyric Video-Vorlagen für Premiere Pro von Elements
Sie möchten verschiedene Möglichkeiten ausprobieren? Mit Envato Elements können Sie im Rahmen eines Abonnements beliebig viele Premiere Pro-Vorlagen herunterladen. Hier finden Sie einige weitere großartige Vorlagen, die in Envato Elements verfügbar sind: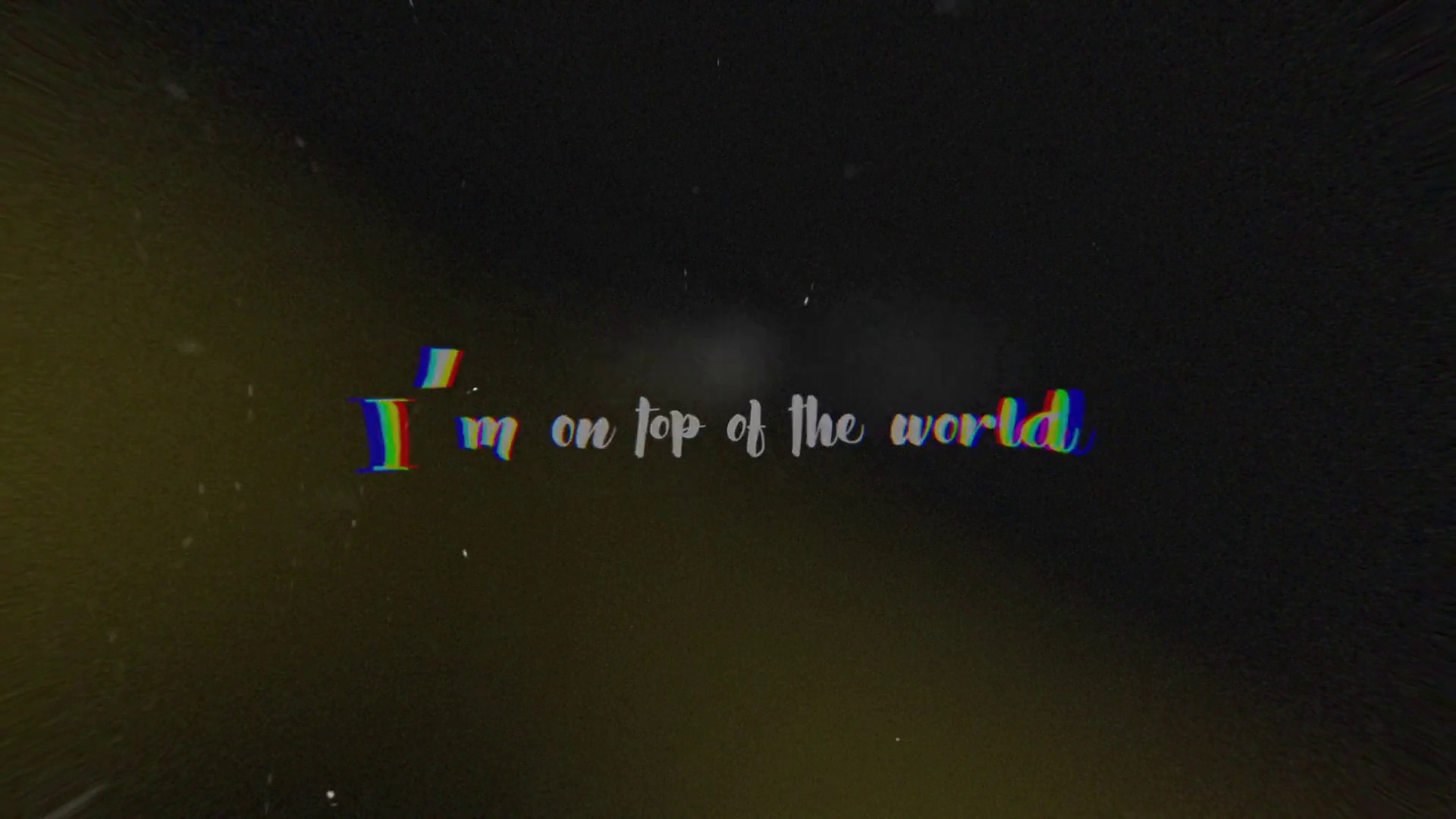 Mit schwebenden Partikeln und einem verträumten Wobble ist diese Lyric Video-Vorlage für Premiere Pro eine gute Wahl. Verleihen Sie dem Text Ihres Songs mit einem Farbakzent visuelles Interesse.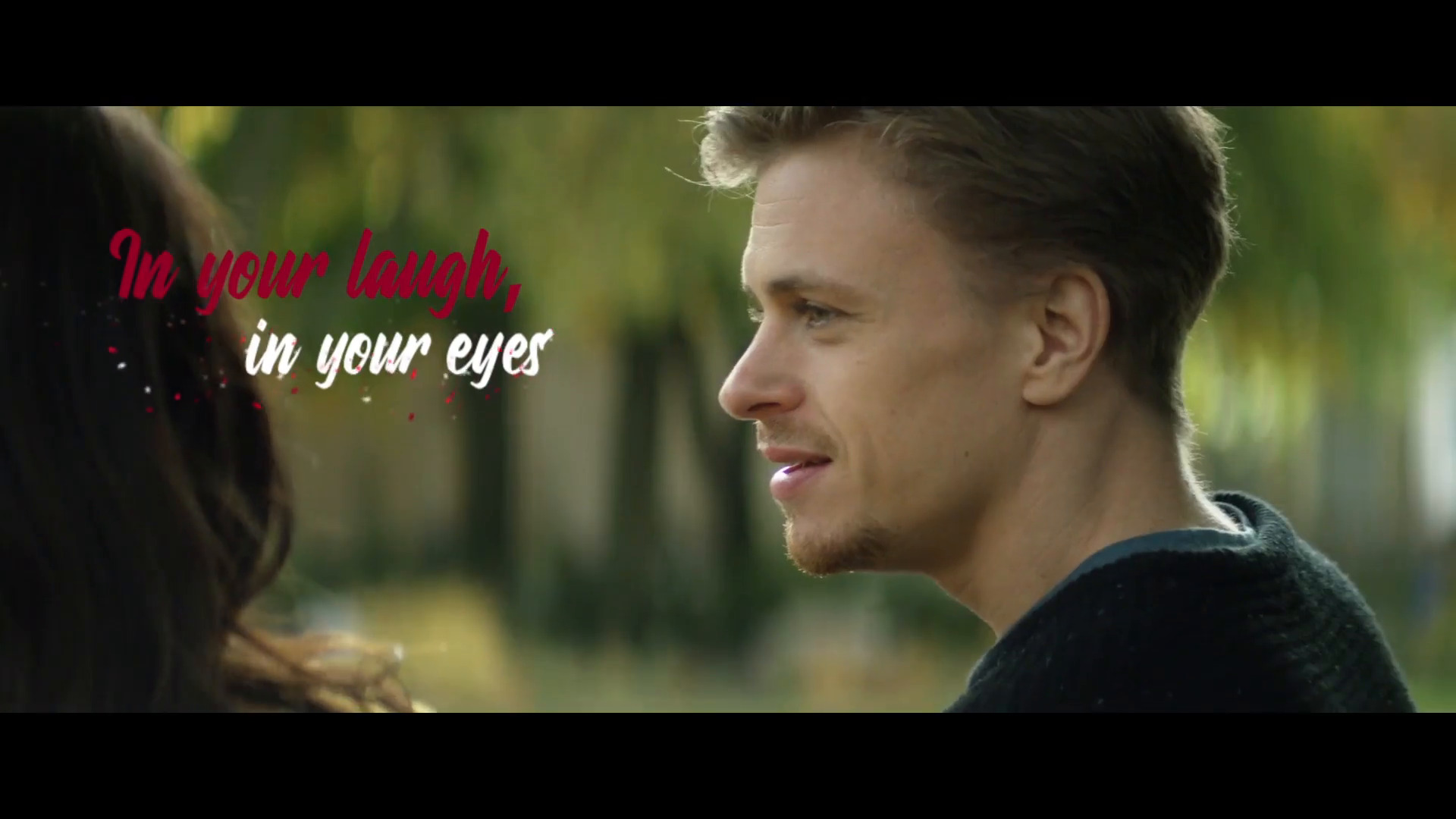 Diese Lyric-Vorlage enthält Effekte mit flüssigen Motiven. Sie benötigen After Effects installiert, aber keine anderen Plugins, und es gibt eine detaillierte Anleitung.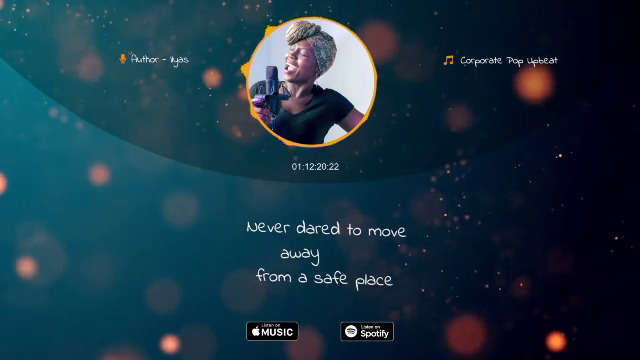 Fügen Sie Ihre Liedtexte in einen nachgebildeten Media Player ein, so dass Sie auch ein Bild des Künstlers und weitere Informationen anzeigen können, z. B. wo Sie den Titel kaufen können.
Eine vollständig modulare Lyric-Slideshow-Vorlage für Premiere Pro. Fügen Sie einfach Medien hinzu und bearbeiten Sie den Text, um Liedtexte einzubinden. Animierte Funktionen wie Wirbel, Sprechblasen und Musiknoten sorgen für Spaß und Interesse an Ihrem Musikvideo, das mit Sicherheit ein Hit bei den Fans wird.
Diese Videovorlage für Premiere Pro im flachen 2D-Stil mit einer Vielzahl cooler Animationen enthält handgezeichnete Elemente, Übergänge und ermöglicht die Verwendung beliebiger Schriftarten, sodass Sie den Look an Ihr Musikvideo anpassen können.
Probieren Sie diese handgezeichnete Premiere-Vorlage mit "flüssigem" Effekt für Ihr Lyric-Video aus, mit Ein- und Auslaufanimation, Soundeffekten und Übergängen. Auch die Länge der Animation lässt sich leicht an Ihr Video anpassen.
Top Lyric Video-Vorlagen für Premiere Pro von Envato Market
Wenn Sie es vorziehen, nach Bedarf zu kaufen, finden Sie auf Envato Market die passenden Vorlagen. . Hier finden Sie einige unserer bevorzugten Lyric-Vorlagen für Premiere: 
36 vorgefertigte Textszenen mit dynamischen Animationen, perfekt für die Erstellung eines visuell beeindruckenden Hip-Hop Lyric-Videos. Der Download enthält außerdem 25 Bildszenen und 22 Pinselgrafikelemente. Sie benötigen Premiere 2021+, um diese Vorlage zu verwenden, aber sie funktioniert auch ohne Plug-ins.
Wenn Grunge Ihr Ding ist, dann werden Sie diese Lyric-Video-Vorlage für Premiere Pro lieben, mit voller Farbkontrolle. Der Download enthält einen Link zur Schriftart, die in der Vorschau verwendet wird, sowie ein detailliertes Videotutorial, das Ihnen den Einstieg erleichtert. Für die Verwendung dieser Vorlage ist Premiere 2020 oder höher erforderlich.
Fügen Sie Ihrem Lyric-Video eine Vielzahl cooler Motion-Graphics-Elemente hinzu. Sie eignen sich perfekt für eine Reihe von Musiktypen mit 16 einzigartig gestalteten dynamischen Animationen, die mit einem Klick angepasst werden können. Geben Sie einfach Ihren Text ein, wählen Sie Ihre Farben und rendern Sie - ganz einfach!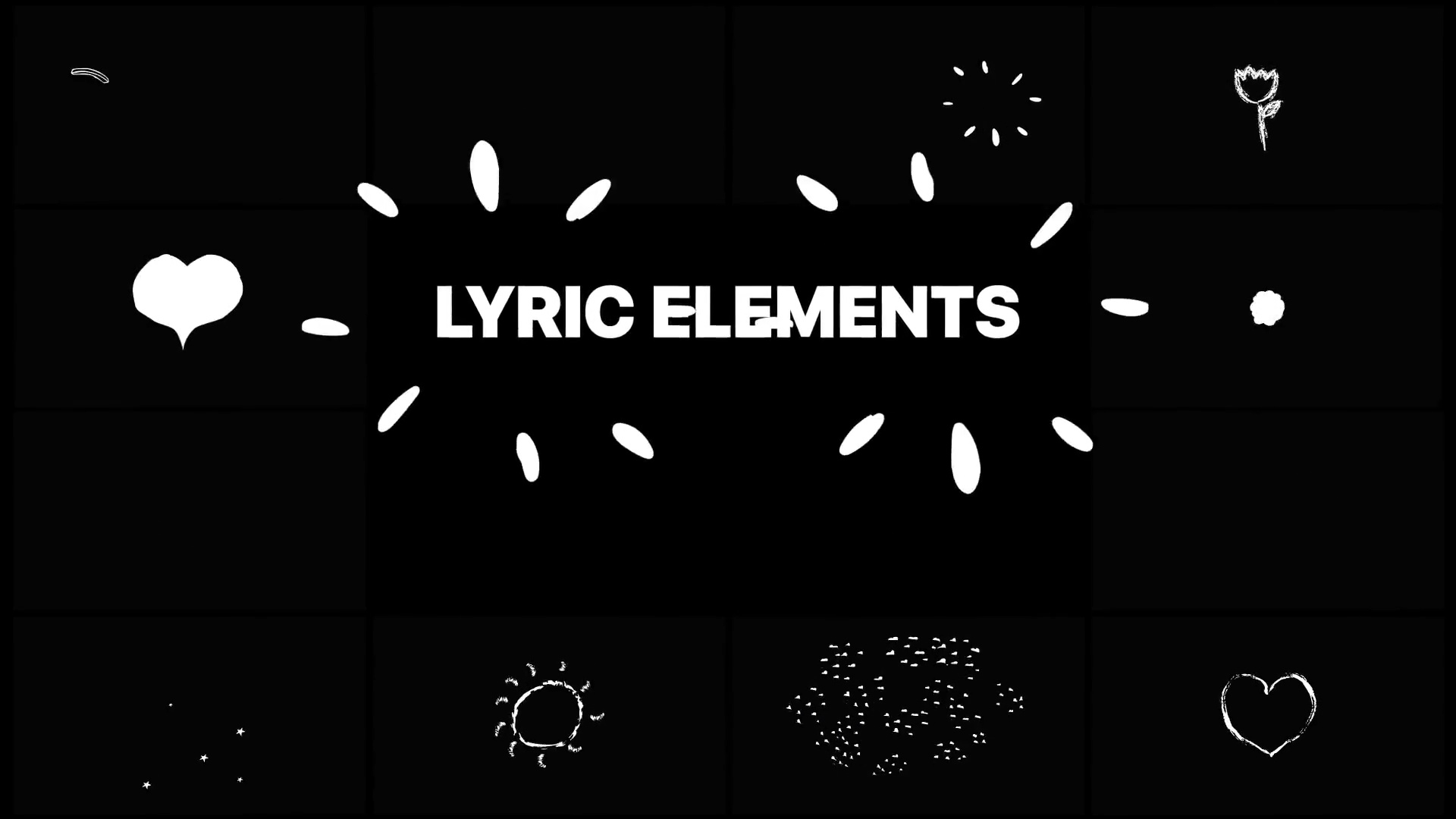 Weitere Ressourcen für Premiere Pro
Lernen Sie weiter über Premiere Pro mit diesen kostenlosen Ressourcen.
Kostenlose Premiere Pro-Tutorials
Um Ihre Lyric-Videos weiter zu verbessern, sollten Sie diese Tutorials ausprobieren:
Kostenloser FAQ-Kurs zu Premiere Pro
Lernen Sie in unserem kostenlosen Kurs alles, was Premiere kann und wonach Sie vielleicht noch nicht gefragt haben.
Weitere Top-Vorlagen
Testen Sie weitere Projekte mit diesen Vorlagen und Anleitungen.
Über diese Seite
Wie wir ausgewählt haben
Wir haben uns Projekte angesehen und dabei alle möglichen Variablen berücksichtigt, darunter Organisation, Komplexität, erforderliche Erfahrung und Gesamtschwierigkeit, Mindestanforderungen an die Hardware, enthaltene Versionen und Optionen, Formate, Auflösung, Dateigröße, Abhängigkeiten und erforderliche Plugins (falls vorhanden), Sprachoptionen, unterstützte Softwareversionen, Stil, Design und Kosten. Weitere Informationen über die Auswahl von Artikeln finden Sie unter:
Wie wir Artikel für Envato Tuts+ auswählen
.
Über die Autoren
Marie Gardiner
schrieb dies.
Jackson Couse
bearbeitete und veröffentlichte es.
Teilen Sie Ihr Handwerk in den Envato-Foren
Haben Sie einige dieser Vorlagen ausprobiert? Lassen Sie es uns in den
Envato-Foren
wissen. Wir lieben es zu sehen, was Sie erschaffen!
Want a weekly email summary?
Subscribe below and we'll send you a weekly email summary of all new Photo & Video tutorials. Never miss out on learning about the next big thing.
Sign up
Photographer and writer based in north east England.
Marie Gardiner is a writer and photographer from the North East of England. After gaining her degree in Film and Media, Marie worked in the media industry, before leaving to set up the business she runs with her partner: Lonely Tower Film & Media. As well as writing about visual practices like photography and video, Marie is also the author of Sunderland Industrial Giant (The History Press, 2017), Secret Sunderland (Amberley Publishing 2019), and Celebrating Sunderland (Amberley Publishing 2023). Her photographic work focuses on landscapes and industrial ruins, particularly those of the North Pennines as she continues to work on her long-form documentary project Changing Landscapes.
Start your 7-day free trial*
*All Individual plans include a 7-day free trial for new customers; then chosen plan price applies. Cancel any time.