En muchos vídeos, el texto es el único elemento de diseño en pantalla que utilizarás. Eso significa que tus títulos tendrán un gran impacto en la forma en que la gente percibe tu trabajo. ¿Quieres saber cómo hacer un vídeo con texto en movimiento? Aunque Final Cut Pro cuenta con algunas opciones de texto listas para usar con las que añadir texto a vídeos y poner en marcha tus proyectos, las plantillas de texto creadas por los talentosos autores de Envato Elements pueden mejorar tu trabajo de forma fácil y rápida. En este artículo, echaremos un vistazo a una colección de nuestras plantillas de texto favoritas disponibles en Envato Elements.
Las 15 mejores plantillas de texto y títulos para FCPX de Envato Elements
Elements es el mercado de suscripción de Envato. Si eres un videógrafo y trabajas con Final Cut Pro o cualquier otro programa de edición, te encantará este servicio. Por una módica cuota mensual, podrás descargar todas las plantillas Final Cut Pro que necesites para tus proyectos. Elements también ofrece plantillas para Premiere Pro, After Effects, metrajes de vídeo de stock y mucho más.
Estas son nuestras mejores plantillas de títulos para Final Cut Pro.
Esta plantilla de títulos para vídeo es uno de los artículos para Final Cut Pro más populares para añadir texto a vídeos. Esta plantilla de títulos para Apple Motion fue creada pensando en los usuarios de Final Cut Pro. Puedes usarla directamente dentro de Final Cut Pro, todos los parámetros son editables y estarán listos en segundos, para que puedas agregar texto a un vídeo rápida y profesionalmente.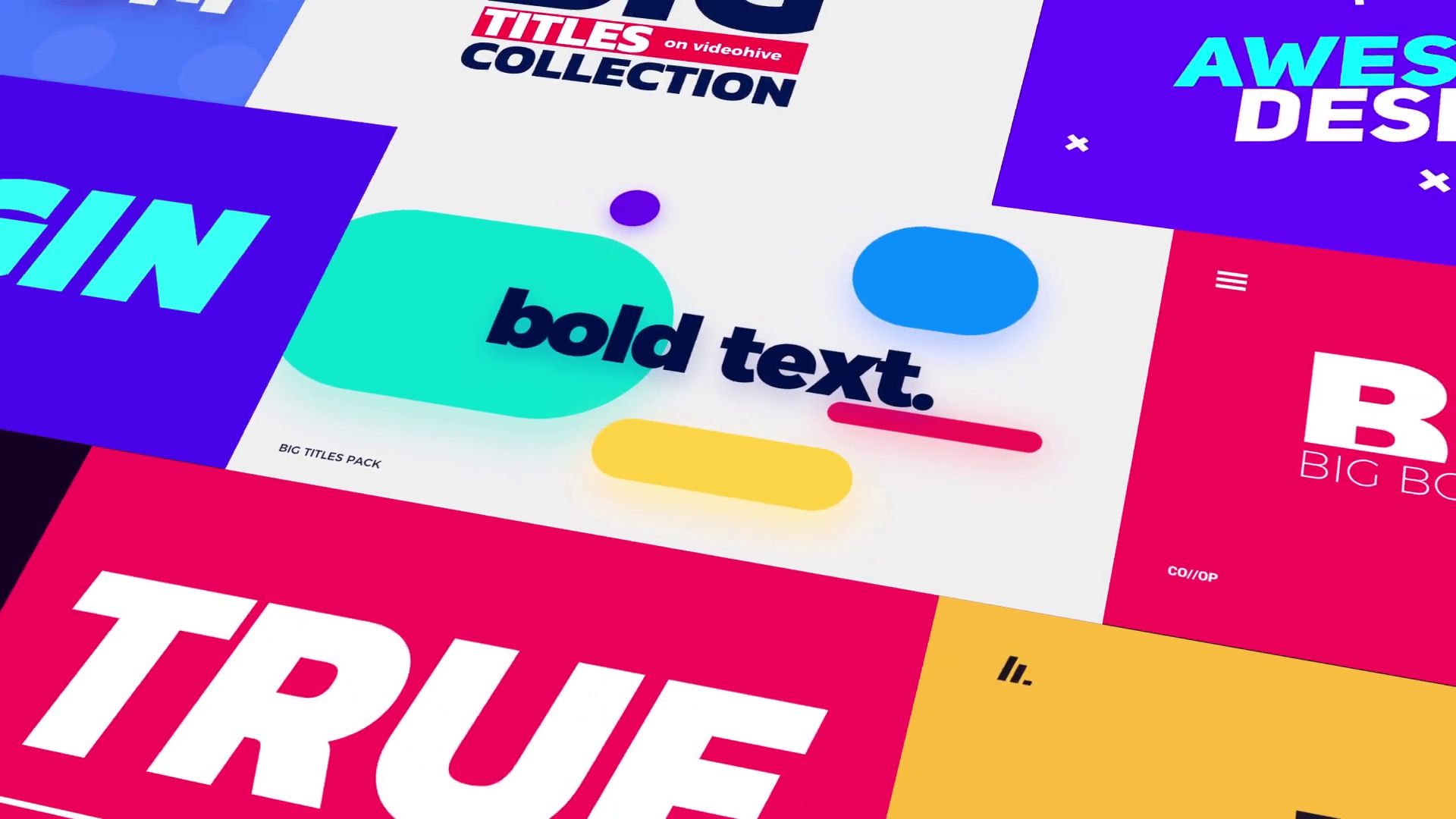 Si has visto pósteres y títulos cinéticos, seguro que te gustaría aplicar esta genial tendencia a tus proyectos de Final Cut.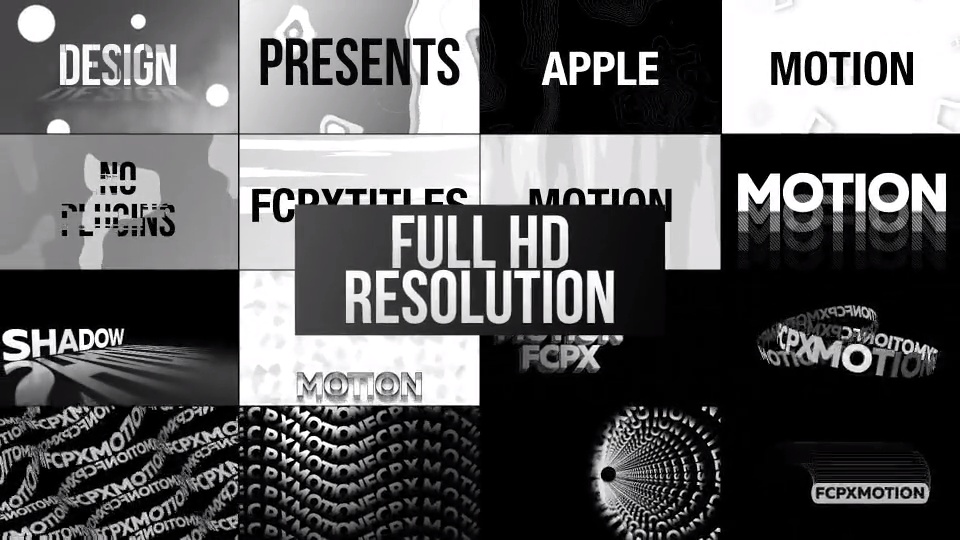 Si te dedicas a editar vídeos cinematográficos, estas plantillas de texto Final Cut te vendrán de maravilla. Este paquete de plantillas Final Cut incluye 35 títulos para vídeo cinematográficos con un estilo sencillo y minimalista.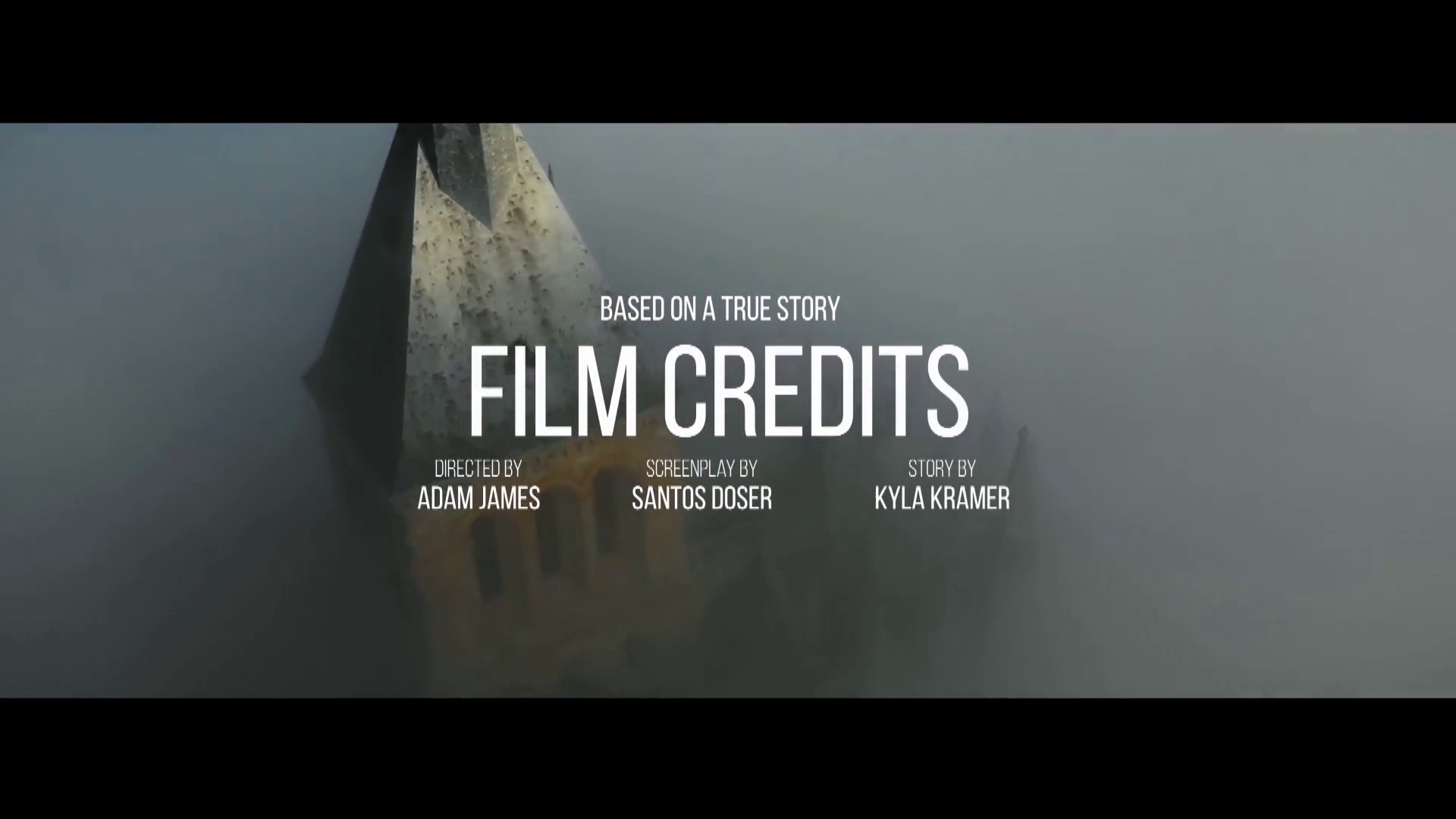 Títulos minimalistas y modernos cuenta con un panel de control amplio, así que podrás editar las plantillas de texto FCPX con todo detalle. El texto de esta plantilla Final Cut puede usarse como tercio inferior o centrado como título principal, y hay 30 opciones únicas para elegir, sin necesidad de plugins. El útil vídeo tutorial incluido también te ayudará a ponerte en marcha, en caso de que no sepas muy bien cómo hacer un vídeo con texto en movimiento.
Un paquete lleno de una colección de opciones de tercios inferiores elegantes y llamativos, con los que podrás agregar texto a un vídeo de manera profesional. Asegúrate de que la información que compartes aparezca en un conjunto de plantillas Final Cut sencillas, elegantes y profesionales.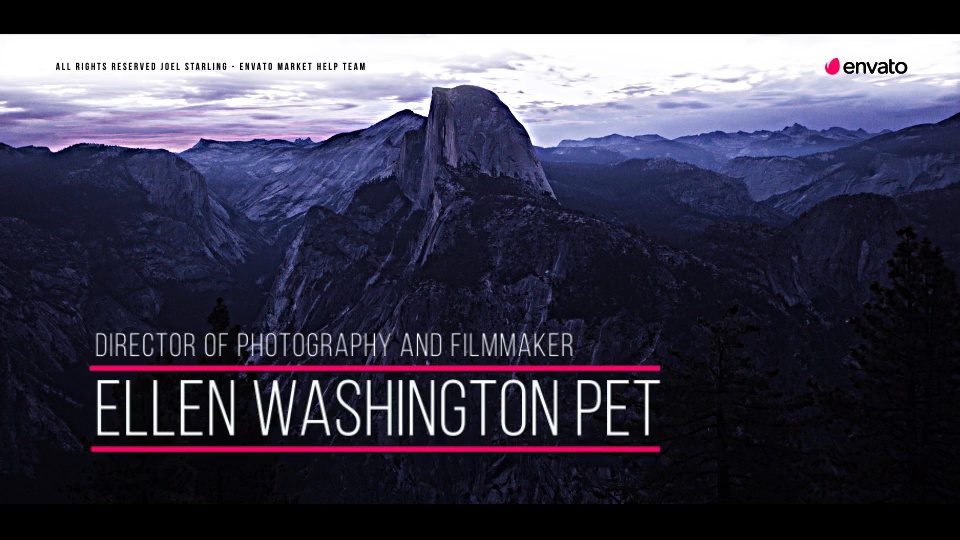 Tercios inferiores monocromáticos totalmente editables en FCPX. Personaliza esta plantilla de texto cambiando los colores (dentro de lo razonable y teniendo en cuenta el nombre), las fuentes, la resolución (hasta 4K), y añade una imagen de fondo para darle más profundidad. Esta plantilla de texto es oscura y elegante; una opción excelente para agregar texto a un vídeo corporativo.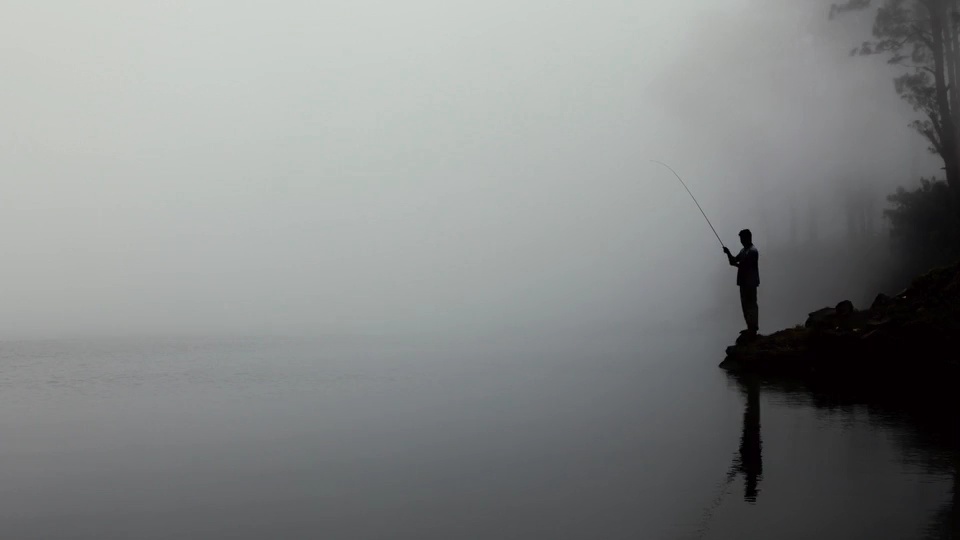 Tercios inferiores sencillos 3.0 presenta vídeos explicativos, logos y opciones de tercios inferiores, todos ellos diseñados para que puedas añadir texto a vídeos de forma personalizada y sencilla. Los títulos para vídeo presentarán tu información en un moderno gráfico plano junto con un clásico movimiento de barrido, ofreciéndote una forma sencilla pero llamativa de presentarte. Incluye un práctico tutorial, por si no sabes muy bien cómo hacer un vídeo con texto en movimiento, y puede ser redimensionado hasta una resolución de 4K.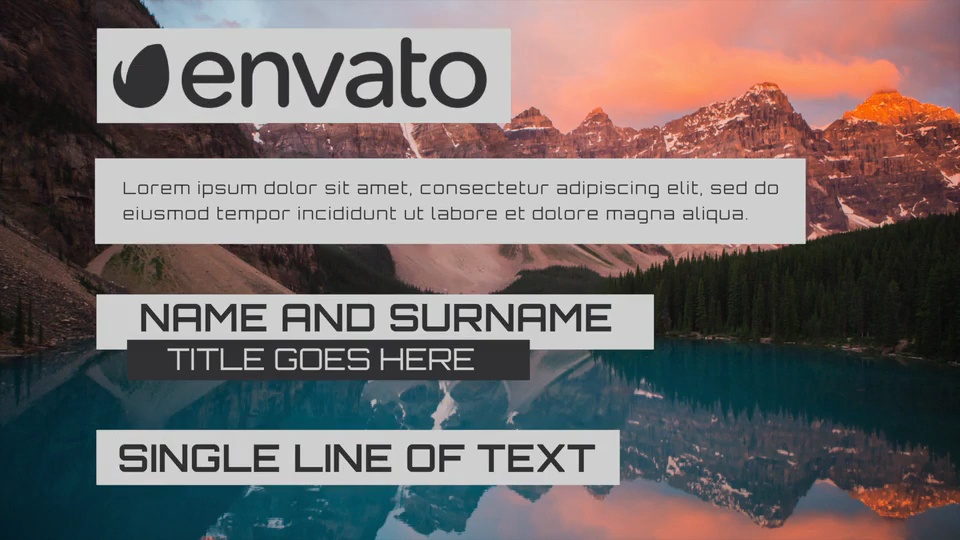 Los efectos de distorsión son increíblemente populares hoy en día, y se pueden ver en casi todas las plataformas. Títulos modernos con efectos de distorsión ofrece un llamativo efecto de texto que transformará tus títulos en una pantalla minimalista y cambiante. Con 30 opciones exclusivas para elegir y la posibilidad de personalizar la fuente, el tamaño y el color, es una excelente opción para aquellos que quieran hacer un vídeo con texto en movimiento con un toque artístico.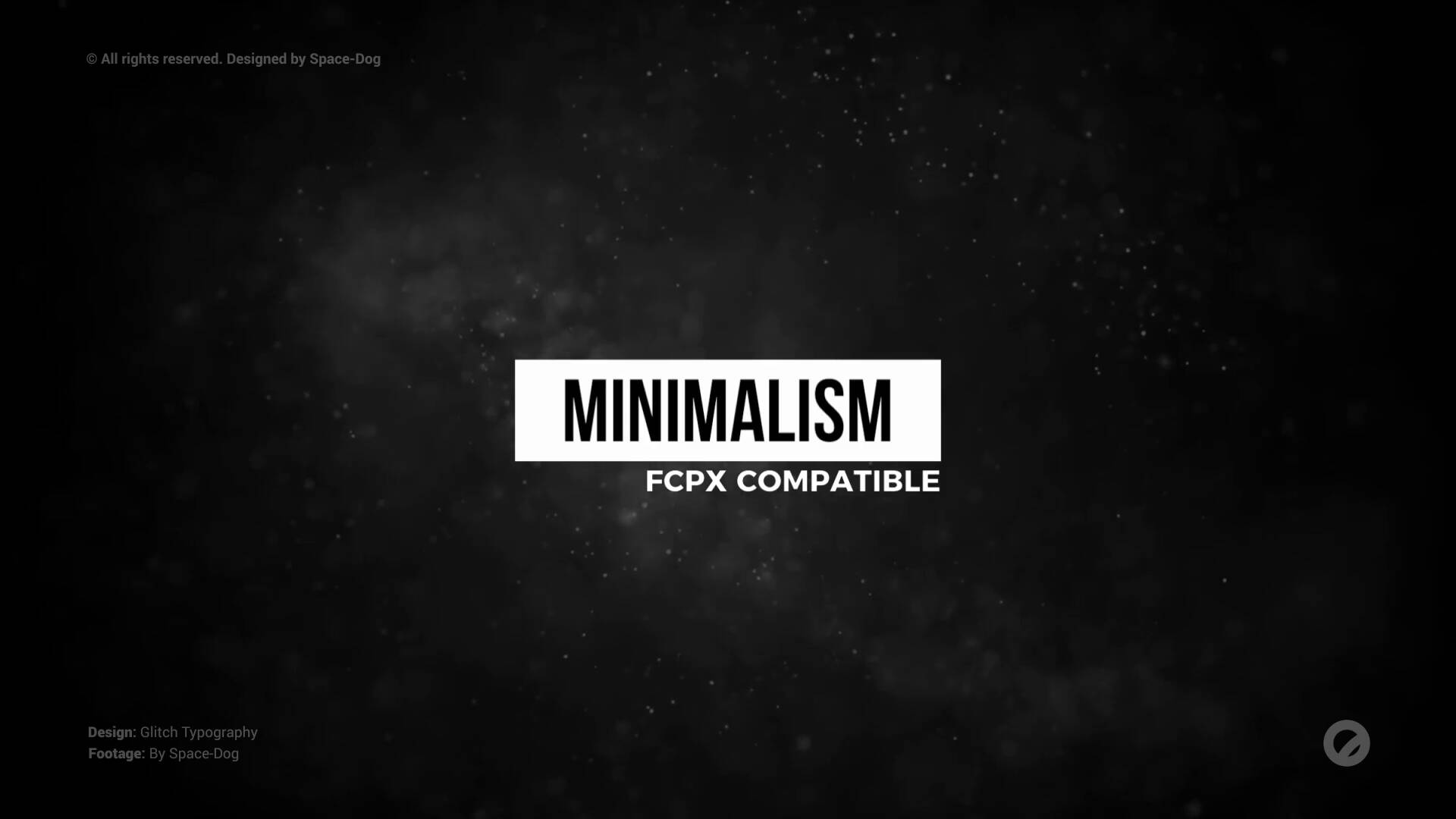 Si deseas añadir un título o tercios inferiores sofisticados a tu próximo vídeo o presentación de diapositivas, 30 títulos corporativos es una plantilla fantástica. No se requieren plugins para trabajar con este paquete fácil de personalizar, el cual cuenta con líneas simples y llamativas y una presentación elegante, para agregar texto a un vídeo de estilo empresarial o corporativo.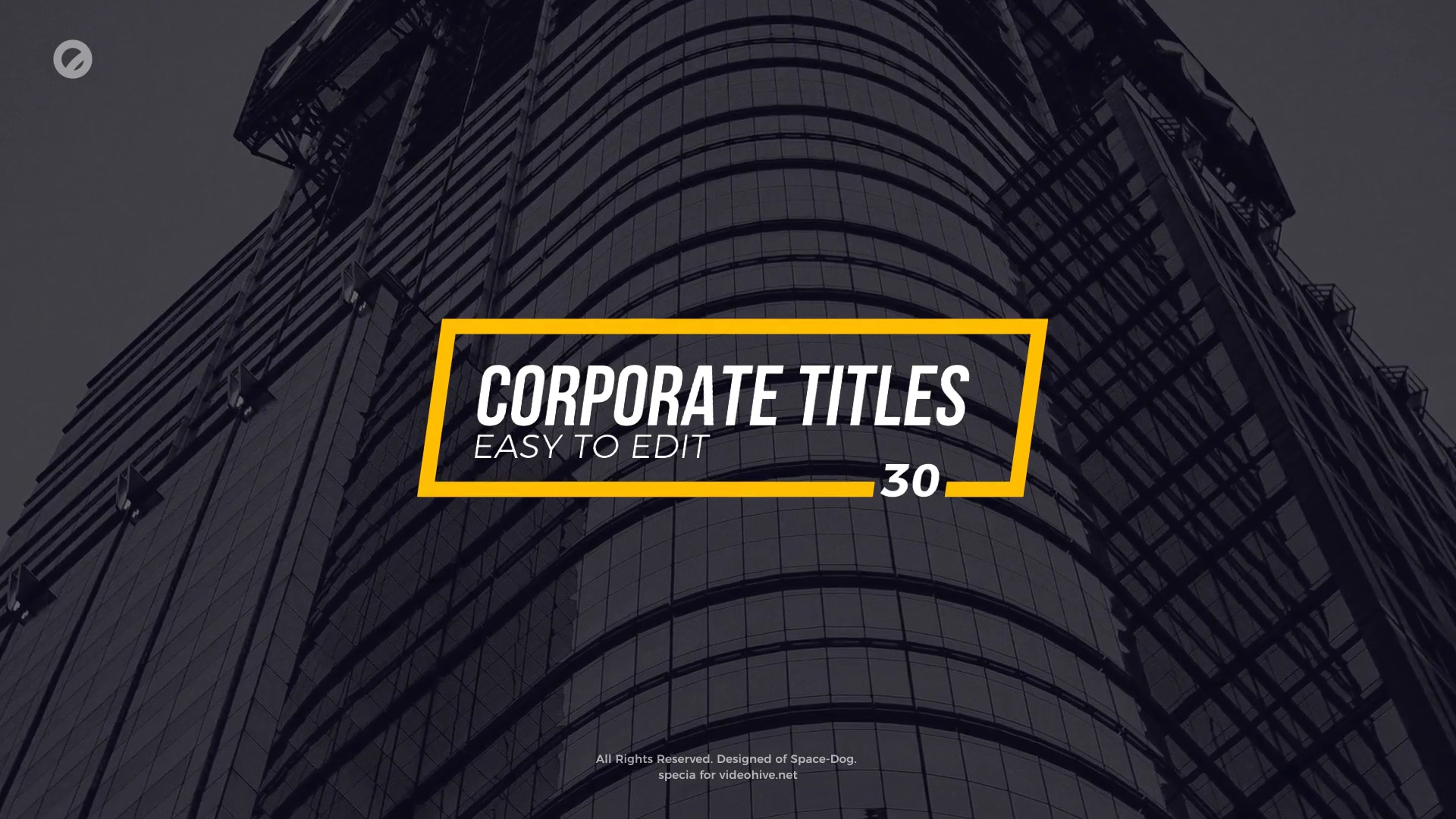 Divertidos y listos para usar, Títulos simples ofrece más de 25 títulos de vídeo para elegir. Ya sea que busques un título directo y discreto o uno un poco más llamativo, este paquete tiene algo que ofrecer. ¡Lleva tu proyecto a otro nivel con facilidad!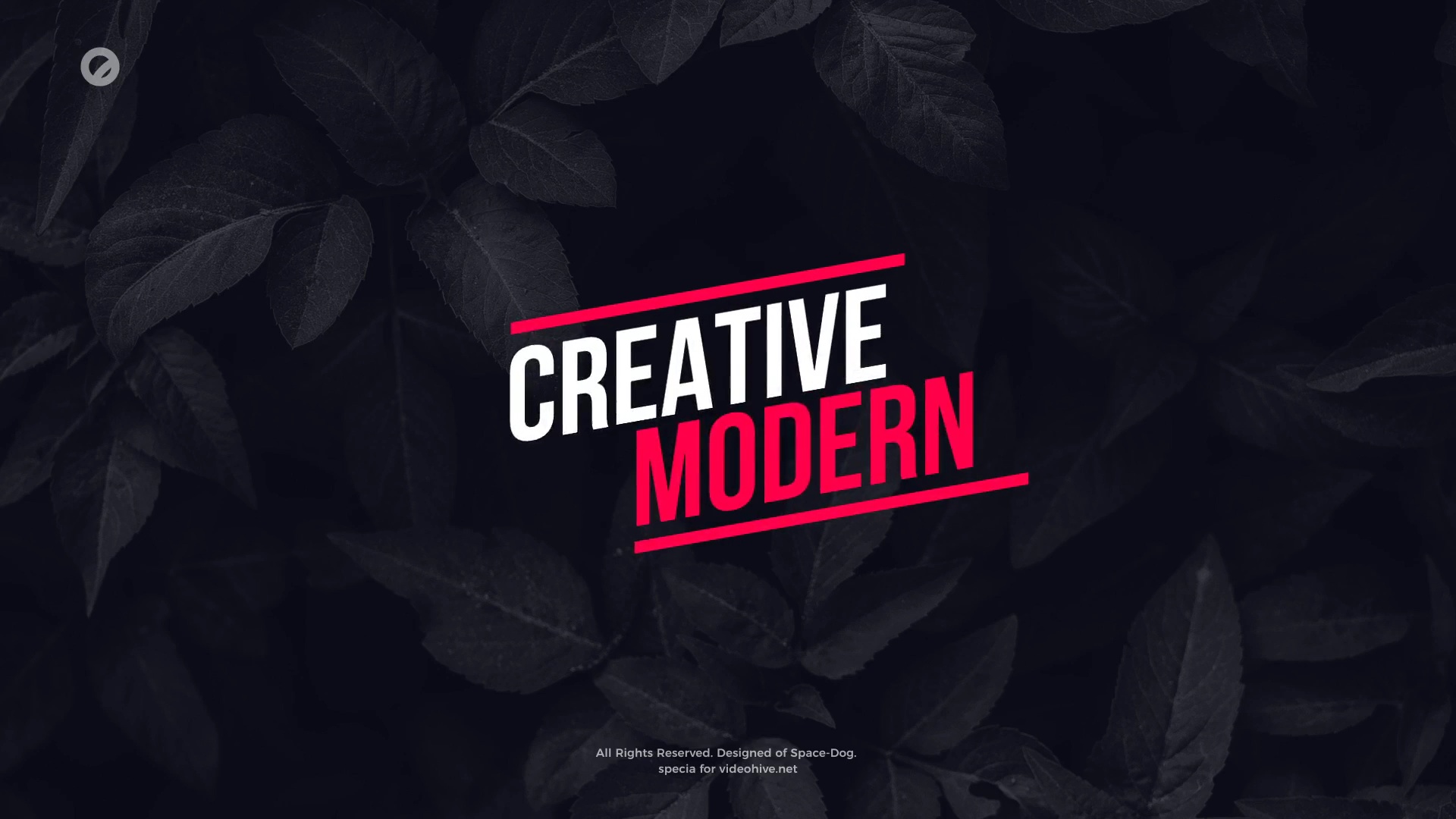 Una de las opciones de tercios inferiores más dinámicas de esta lista. Tercios inferiores increíbles para FCPX está lleno de fantásticos diseños de tercios inferiores, desde elegantes diseños corporativos hasta algunos más aptos para tu canal de YouTube. También cuenta con rápidos tiempos de renderizado y permite editar todos los parámetros, además de ofrecerte soporte en línea, en caso de que necesites ayuda para agregar texto a un vídeo específico.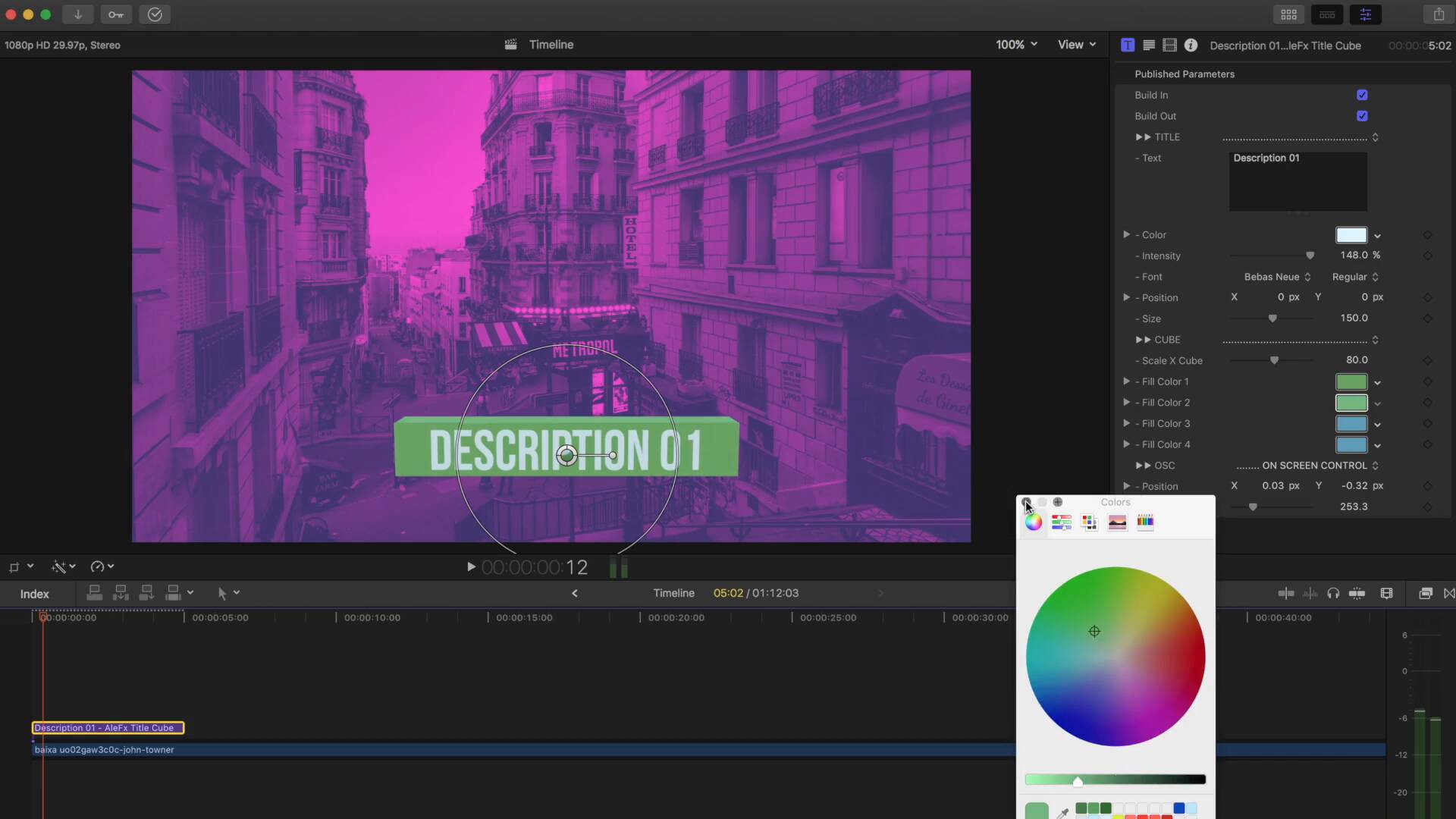 Ahora, tenemos a Títulos animados en 4K, una plantilla muy bien hecha que cuenta con un increíble crédito para películas como un añadido.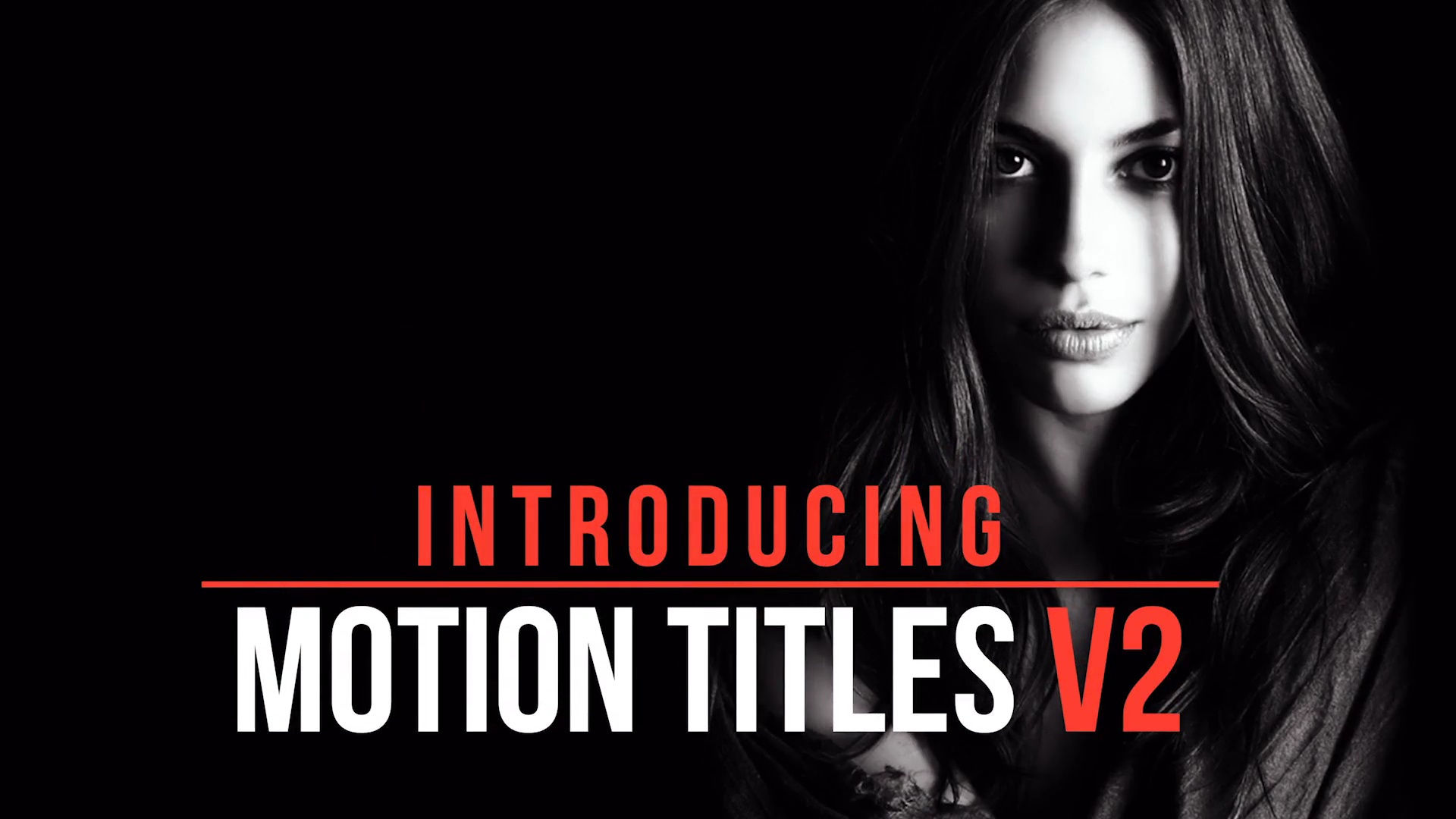 La tendencia de los colores neón es otra que deberías aplicar en tus proyectos de Final Cut. Esta llamativa plantilla Final Cut Pro X animada contiene una fantástica colección de títulos y tercios inferiores de neón.
Esta plantilla Final Cut contiene 9 diseños únicos y te permite utilizar cualquier fuente.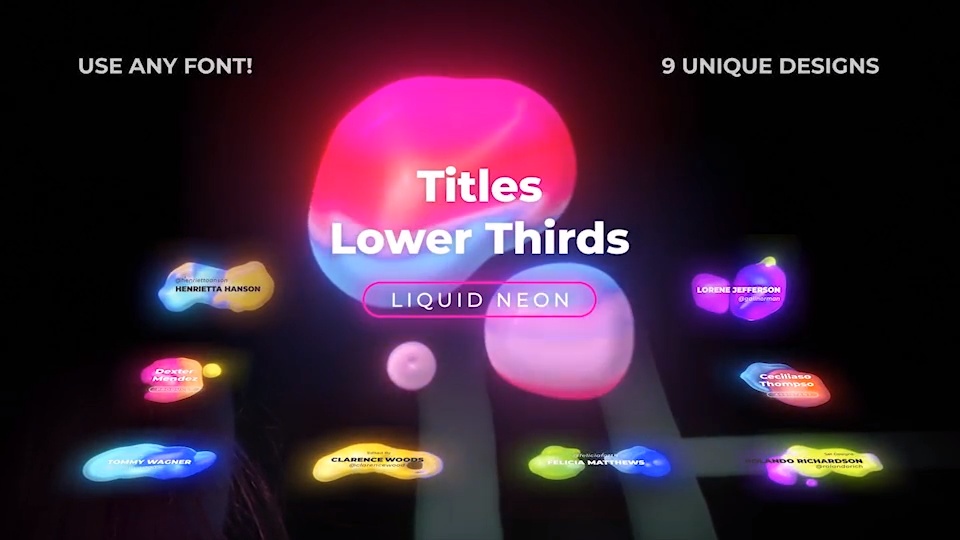 Esta dinámica plantilla de texto Final Cut puede utilizarse para añadir texto a vídeos, ya sean tráileres cinematográficos, vídeos inspiradores, intros de películas, títulos de películas y mucho más.
Fue creada en un estilo modular para que puedas añadir, eliminar o ampliar segmentos muy fácilmente. Esta plantilla de títulos Final Cut viene con 9 marcadores de posición de texto y una resolución full HD.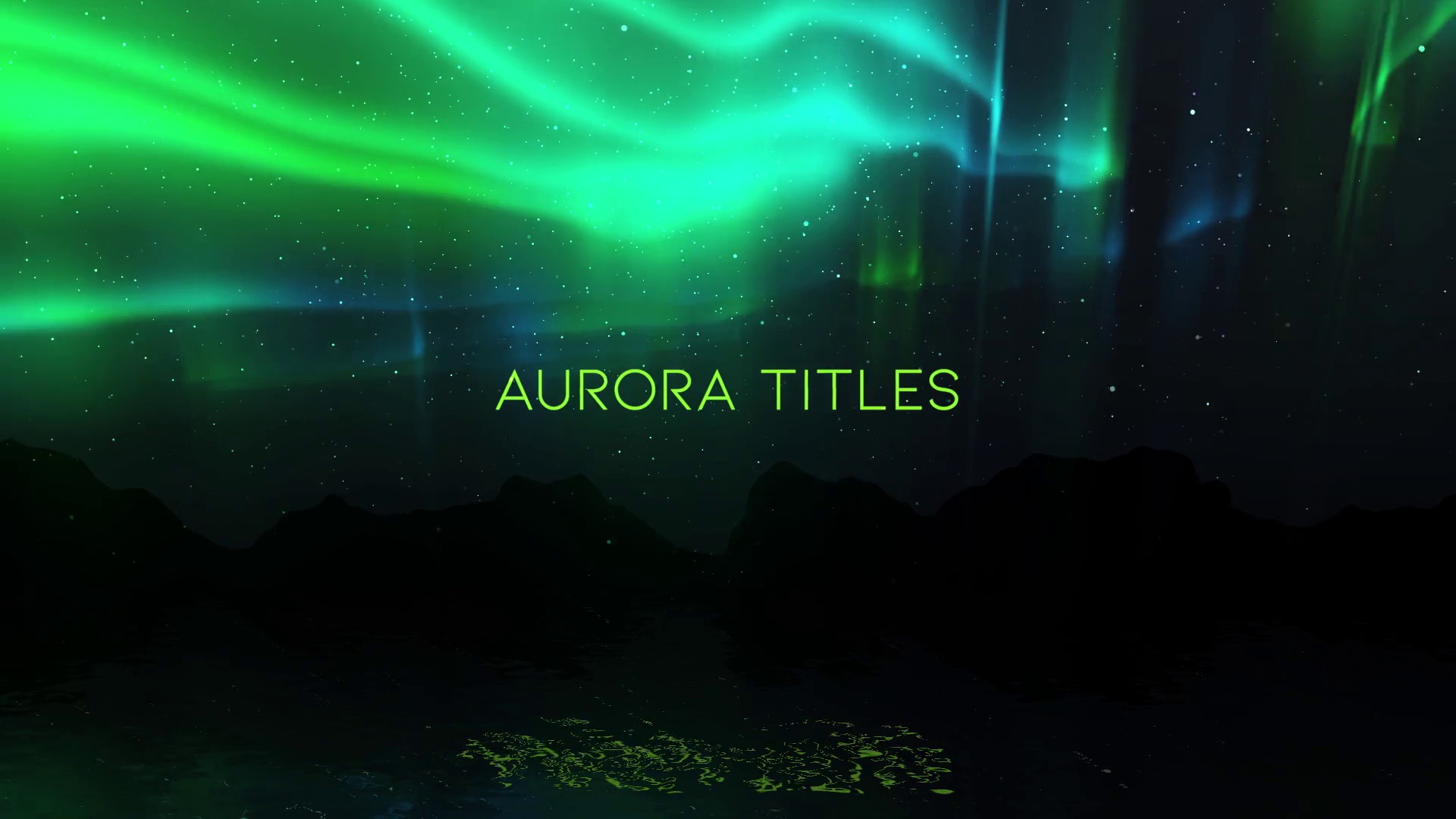 Si te gusta la tendencia minimalista, te encantará esta plantilla de títulos de vídeo para Final Cut. Su diseño sencillo, minimalista y moderno quedará fantástico en tus proyectos de Final Cut.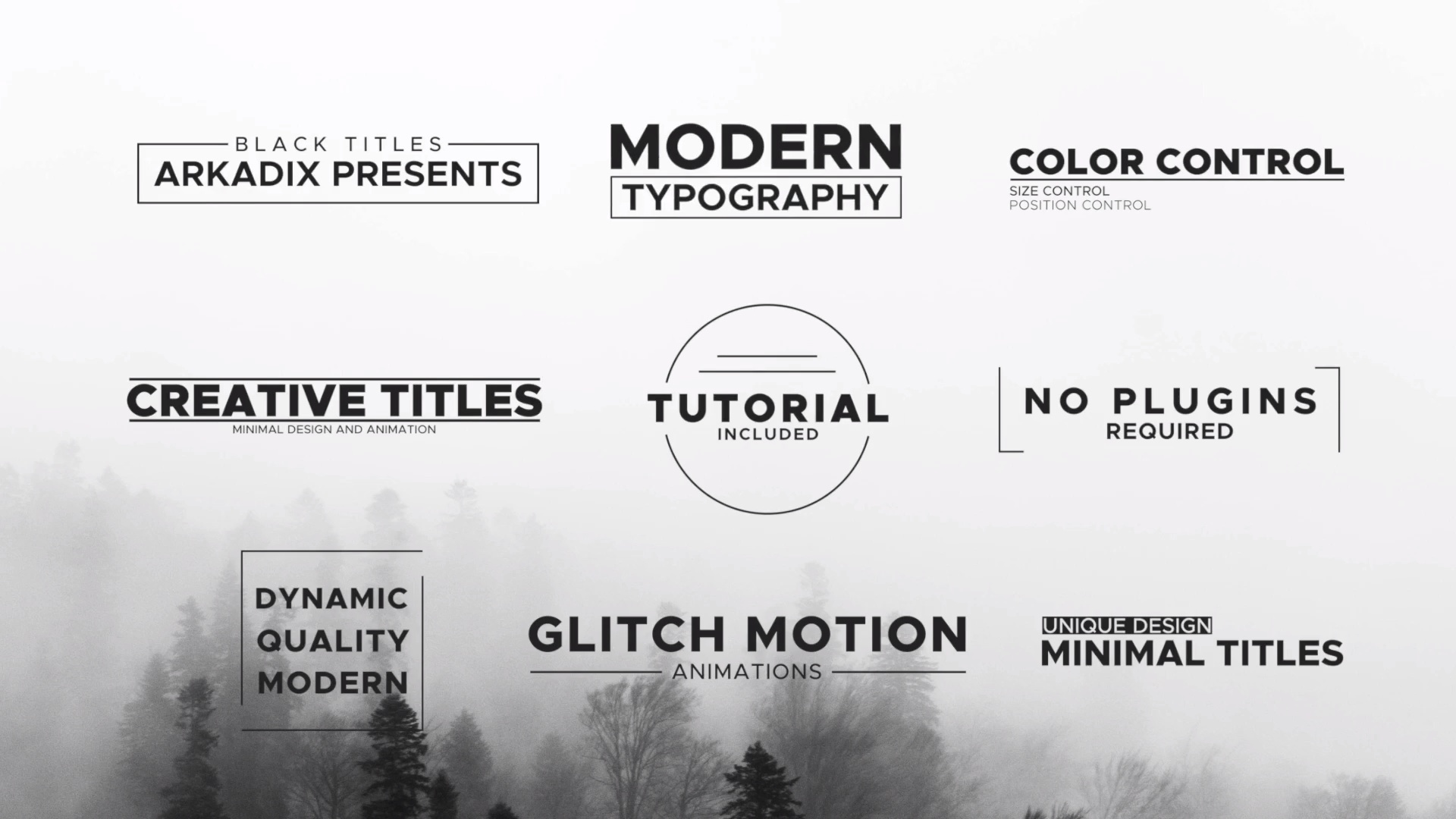 Descubre más plantillas Final Cut Pro
Espero que te haya gustado la selección de plantillas de títulos Final Cut Pro. Si necesitas más ideas para tus proyectos, échale un vistazo a estos geniales recursos:
Más increíbles recursos de vídeo de Envato
Guía de vídeo marketing de Envato
Potencia tus habilidades de vídeo marketing con nuestra guía. Aprenderás sobre vídeo marketing de principio a fin para mejorar tu próxima producción, y así conectar con tus clientes.
Recursos de vídeo gratuitos de Mixkit
Visita Mixkit para conseguir vídeos de stock gratuitos, música de stock gratuita y plantillas gratuitas para Adobe Premiere Pro.
Produce un vídeo con gráficos animados en línea con Placeit
Placeit es un generador de vídeos en línea que utiliza plantillas con gráficos animados diseñados por profesionales; podrás producir vídeos rápidamente, directamente en tu navegador.
Envato Elements: descargas ilimitadas
Todo esto viene incluido por una módica cuota mensual. ¡Regístrate ahora mismo!
Want a weekly email summary?
Subscribe below and we'll send you a weekly email summary of all new Photo & Video tutorials. Never miss out on learning about the next big thing.
Sign up
Ottawa, Canada
Andre Bluteau is a writer and producer based out of Canada. He specialises in Adobe Creative Cloud, Final Cut Pro X, and Logic.
Start your 7-day free trial*
*All Individual plans include a 7-day free trial for new customers; then chosen plan price applies. Cancel any time.