Duncan Clark
¿Estás buscando plantillas interesantes con títulos bien diseñados que destaquen por su estilo original? Entonces, en este artículo encontrarás lo que estás buscando. A continuación, podrás ver un resumen con las plantillas más destacadas para Final Cut Pro, con un estilo creativo y una estética original, con las que seguramente lograrás diferenciar tu contenido del resto.
Las 10 mejores plantillas de títulos creativas para Final Cut Pro
Envato Elements: descargas ilimitadas
Envato Elements te brinda millones de artículos de stock: fotos, música, videoclips, fuentes, plantillas para proyectos de video para After Effects, Premiere Pro, Final Cut Pro y Motion, además de cursos creativos de Envato Tuts+. Todo esto incluido en una única tarifa mensual.
Esta es mi selección de las mejores plantillas de Elements que te ayudarán a crear títulos creativos en Final Cut Pro X:
Ofreciéndote más de 25 títulos de estilos diferentes con tipografías de diseños exclusivos, Títulos creativos te permite controlar la forma, el fondo, la duración, el color, y el valor de tus videos para que se adapten perfectamente a tu contenido. Todo esto, además de una animación fluida y de una rápida velocidad de renderizado, hace que esta plantilla sea todo un éxito.
Esta hermosa plantilla, Magnolia - Tipografía animada, incluye Magnolia script, una tipografía manuscrita animada multipropósito que aportará elegancia y estilo a tu video. Es completamente personalizable e incluye un video tutorial detallado.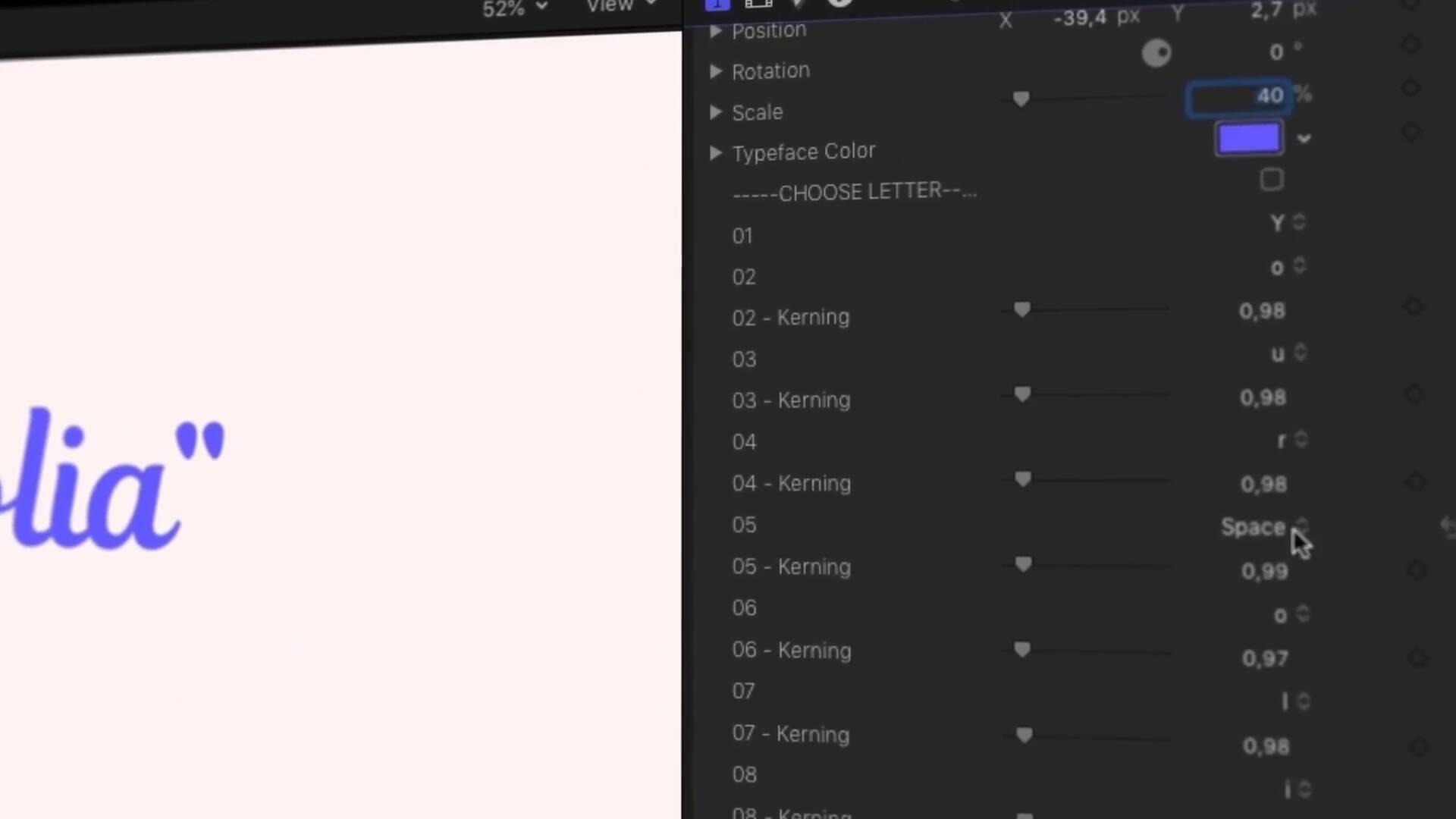 Con 40 exclusivas escenas y animaciones de texto, Tipografía moderna destaca por ofrecer animaciones de texto, así como animaciones de la imagen de fondo. Es perfecta tanto para proyectos de negocios como para proyectos creativos, además de que es intuitiva y fácil de usar.
Aurora - Títulos, una plantilla dinámica, le dará vida a tus proyectos con su toque misterioso inspirado en la naturaleza. Su estructura modular te permitirá añadir, borrar o modificar segmentos fácilmente.
Deslumbra a tus espectadores con Intro de invitación de fiesta, una plantilla con un diseño de color dorado brillante, llena de la energía de las pistas de baile y la promesa de revivir los buenos momentos. Viene con una resolución en full HD, de 1920 x 1080, y su diseño modular te permitirá personalizarla por completo.
Añade algo de la frescura de la ciudad en tus videos con Títulos urbanos. Esta plantilla incluye títulos modernos y coloridos, animaciones de texto y transiciones, así como un conjunto de efectos de sonido que recuerdan a la todopoderosa la jungla de cemento.
Si estás buscando opciones de títulos con el estilo de los créditos de las películas que ofrezcan un atractivo cinématico particular, entonces échale un vistazo a Créditos de cine vol. 1, y mientras lo haces también a Créditos de cine vol. 2 - 8. Las animaciones textuales atractivas que se desvanecen, brillan y aparecen, mantendrán a tus espectadores pegados a la pantalla.
Haz que tu mensaje sea tan claro como el día usando Paquete de gráficos de Instagram, una plantilla que te ofrece títulos creados especialmente para Instagram y las pantallas pequeñas de los dispositivos móviles. Te ofrece soporte para resoluciones de 720p, 1080p y 4K, además de texto y video tutoriales que te servirán para poder usarla sin problemas.
Explora los 50 títulos diferentes de 50 títulos minimalistas, una plantilla con un nombre bastante adecuado y en la que seguramente encontrarás el estilo exacto que estás buscando. Esta plantilla te permitirá cambiar el color, el tamaño y las fuentes sin necesidad de ningún plugin, además de que te brinda soporte para una resolución nítida y definida en full HD y 4K.
Creada para videos de YouTube, pero igualmente útil para producir videos corporativos, presentaciones de compañías, reseñas y demos de productos, tutoriales, promociones de ventas y más, Títulos profesionales para YouTube es una plantilla completamente editable y sencilla con resoluciones que van desde 720p hasta HD y 4K.
Más recursos de Envato para videocreadores
Lee la guía de video marketing de Envato
Potencia tus habilidades de video marketing con nuestra guía completa: aprenderás sobre video marketing de principio a fin.
Descarga recursos de video gratuitos de Mixkit
Visita Mixkit para conseguir videos de stock gratuitos, música de stock gratuita y plantillas gratuitas para Adobe Premiere Pro.
Crea un video con gráficos animados en línea usando Placelt
No necesitas ningún software profesional para producir videos visualmente atractivos, podrás hacerlo directamente en tu navegador con Placelt, un servicio en línea con un generador de videos que emplea plantillas con gráficos animados diseñadas profesionalmente.
Más plantillas de uso sencillo para Final Cut Pro
¿Estás buscando más plantillas? En este artículo tenemos lo que necesitas. Estas son algunas colecciones con las que podrás comenzar a trabajar:
Want a weekly email summary?
Subscribe below and we'll send you a weekly email summary of all new Photo & Video tutorials. Never miss out on learning about the next big thing.
Sign up
New York, NY
Duncan Clark is a freelance writer based in Brooklyn. She has a BA and MA in Literature and specializes in visual arts writing.
One subscription. Unlimited Downloads.