Andrew Childress
Si ya has invertido todo tu tiempo en el contenido de tu vídeo, es posible que te hayas olvidado de dedicar tiempo a crear una buena introducción. Pero todos sabemos que sin una buena intro, nadie se interesará en el resto de tu producción. Esta es una situación en la que las plantillas de intros Final Cut Pro pueden salvar tu presentación.
En este resumen, veremos 15 de las mejores plantillas de intros Final Cut Pro. Todas estas plantillas de intros editables Final Cut Pro conseguirán llamar la atención del público y mantenerlo enganchado.
Las 15 mejores plantillas de vídeo de intros Final Cut Pro
Cuando utilizas plantillas Final Cut Pro, la mayor parte del trabajo ya está hecho por ti. Las plantillas te ofrecen marcadores de posición en los que puedes añadir tu texto, imágenes y branding. Esto te permitirá ahorrar tiempo y, probablemente, conseguir mejores intros Final Cut Pro que las que puedes crear por tu cuenta.
Todas estas plantillas Final Cut Pro están disponibles como parte de una suscripción a Envato Elements. Este servicio de descarga con tarifa plana para creativos te permitirá acceder a cientos de plantillas que han sido seleccionadas por su calidad y facilidad de uso.
Bien, veamos 15 de mis plantillas de vídeo de intros favoritas para Final Cut Pro, ¡todas por cortesía de Envato Elements! Nota: algunas de estas plantillas requieren Apple Motion para poder personalizarlas completamente, revisa las descripciones para aprovecharlas al máximo.
Todo videógrafo debería tener una plantilla de intro minimalista lista para usar. Esta plantilla Final Cut es perfecta si necesitas una intro clara, sencilla y eficaz para tu vídeo. Puedes utilizar imágenes o vídeos en esta plantilla, y se incluye un vídeo tutorial.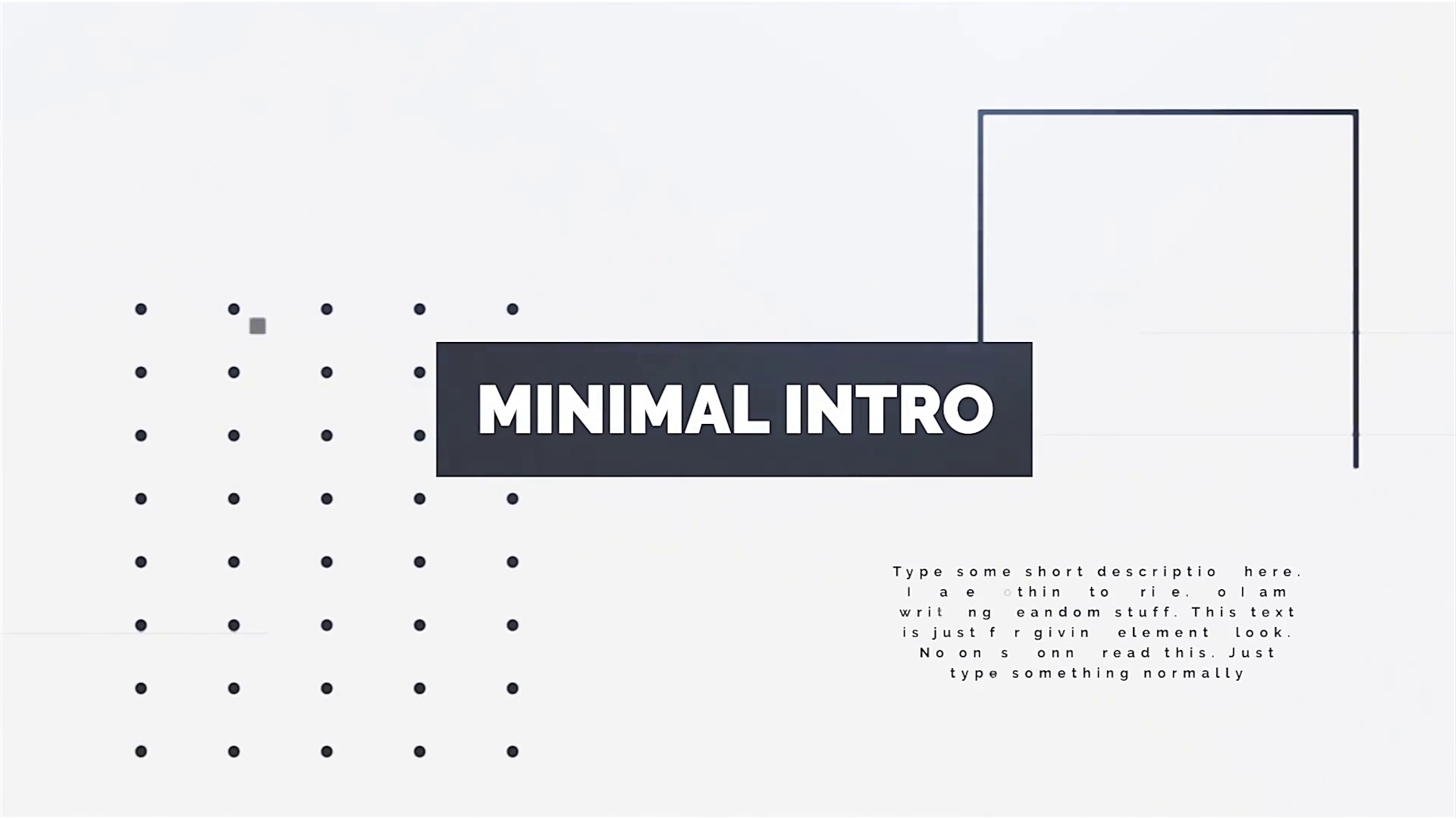 Sencilla y enérgica intro Final Cut Pro es una plantilla Final Cut Pro X moderna y multipropósito. Su estilo moderno y dinámico combina elementos blancos y elegantes. Si quieres saber cómo hacer una intro de vídeo, esta plantilla de Final Cut es una intro llamativa con las que podrás producir un vídeo promocional comercial o de negocios.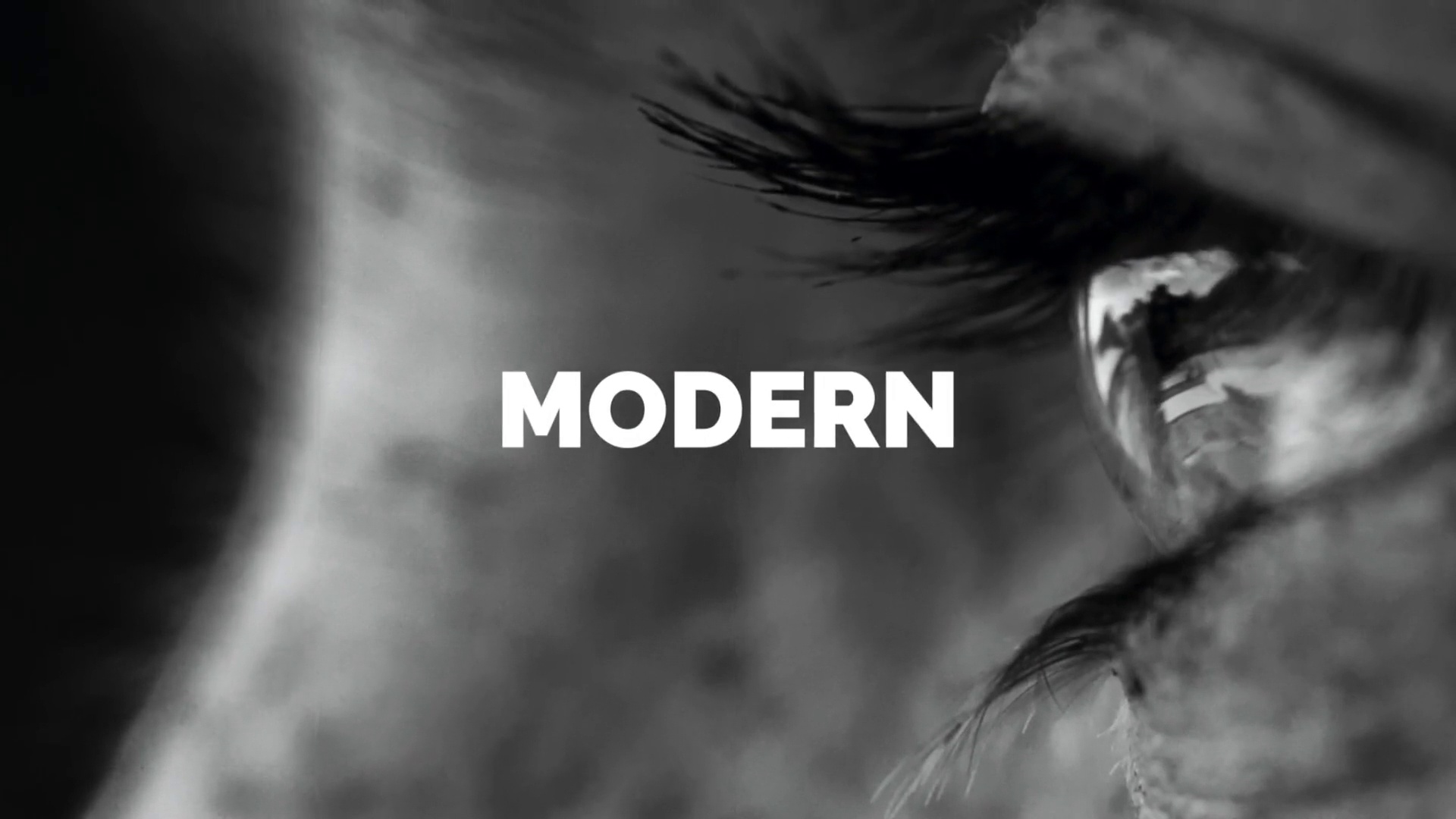 Esta intro Final Cut Pro es una plantilla de aspecto sencillo y animada con energía. Cuenta con un diseño llamativo, modernas animaciones de texto y efectos de transición vanguardistas. Prueba Intro tipográfica rítmica para tus proyectos.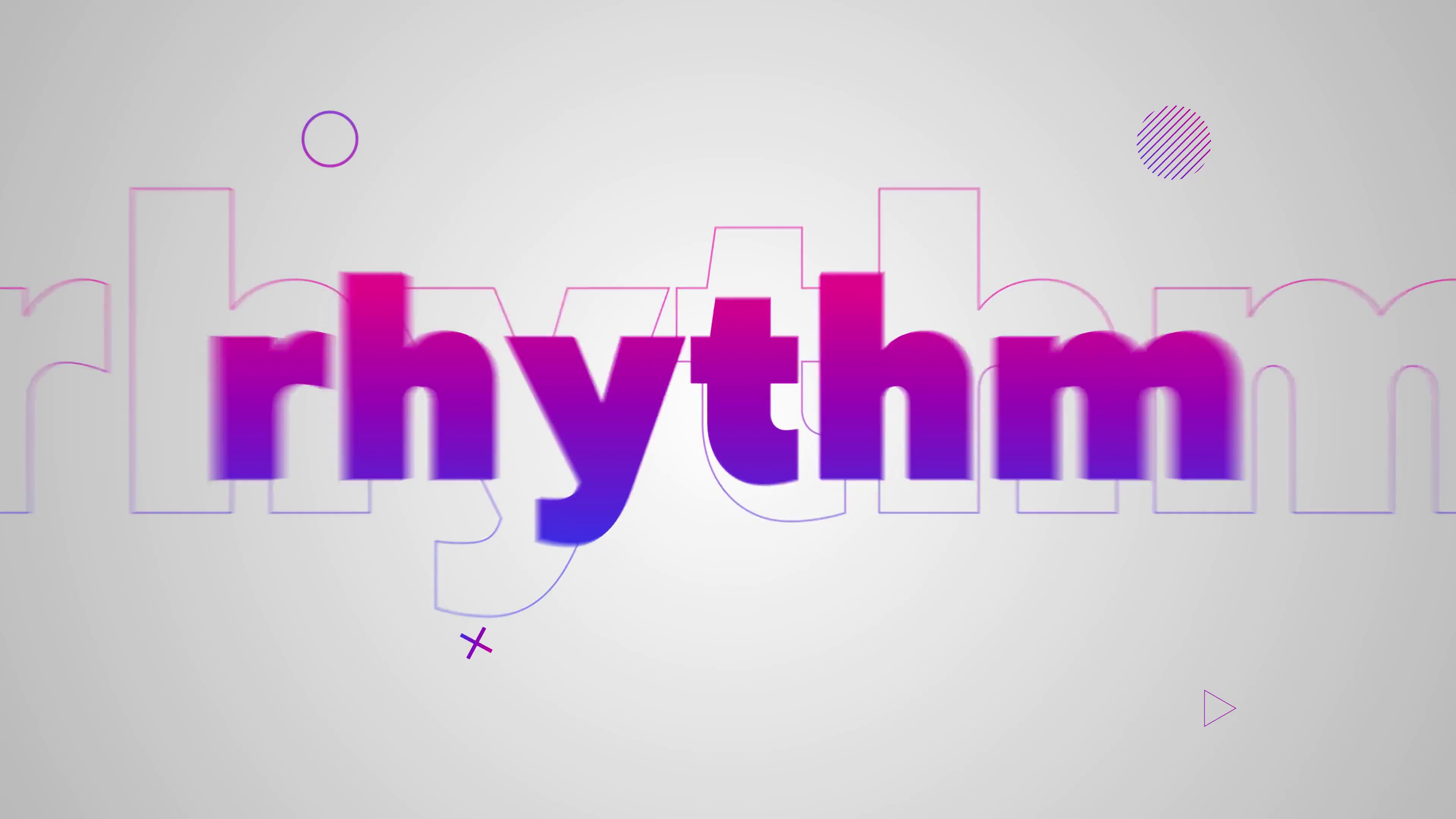 Esta llamativa intro Final Cut Pro seguramente llamará la atención del público. Con fotos con efecto de distorsión y modernas overlays de texto, es la forma perfecta de iniciar tu vídeo con estilo. ¡Simplemente añade tu contenido y deja que la plantilla haga todo el trabajo! Si deseas descubrir cómo hacer una intro de vídeo sobresaliente, con esta intro puedes estar seguro de que tu próxima película tendrá un comienzo excelente.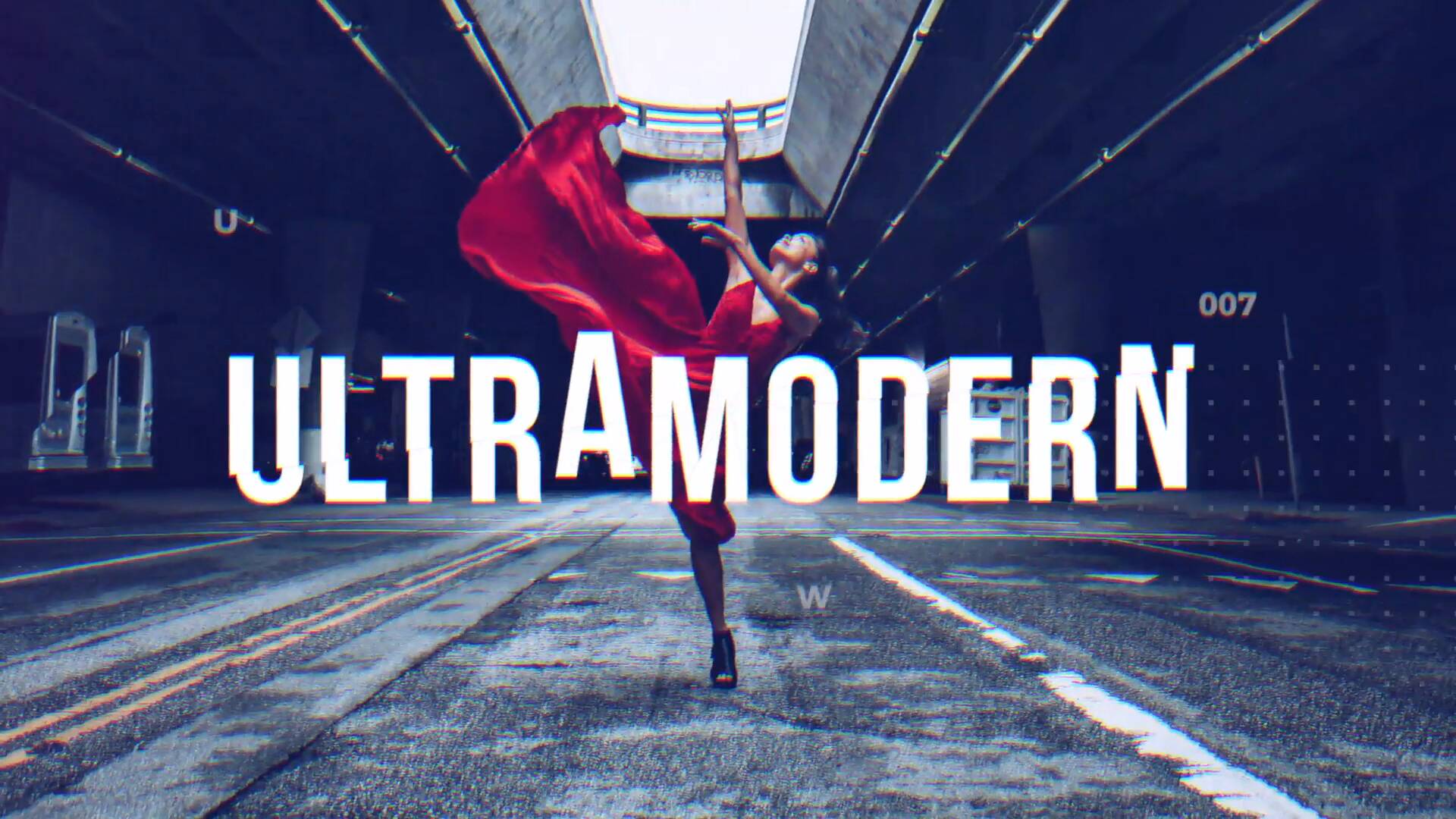 Perfecta para intros comerciales o presentaciones corporativas, esta plantilla Final Cut Pro presenta tu logo en una serie de mosaicos. Si deseas hacer un vídeo que te ayude a promocionar tu marca, utilízala para mostrar los elementos que la componen. Es una forma sencilla y fresca de presentar tu branding en la pantalla.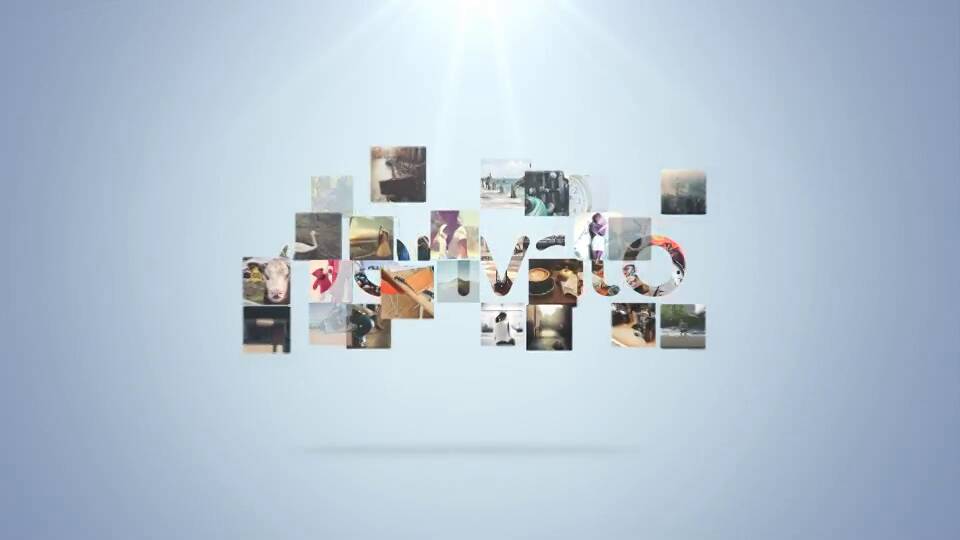 Puede que no seas un editor profesional, pero eso no te impide utilizar intros Final Cut Pro de estilo cinematográfico. Esta extraordinaria plantilla Final Cut lleva la taquilla directamente a tu pantalla. Con 30 marcadores de posición y una resolución completa en 4K, se ve muy bien en cualquier lugar y es muy fácil de configurar.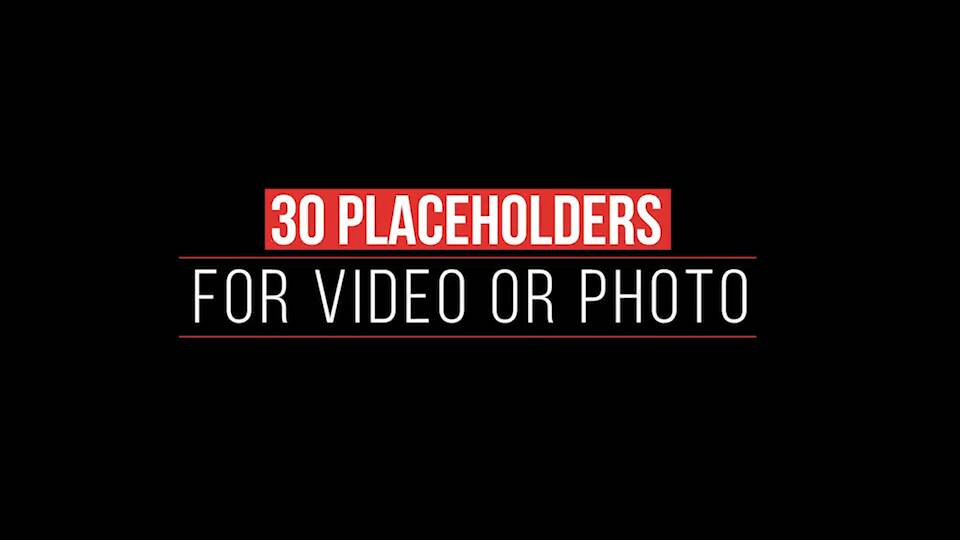 La videografía deportiva y de acción es una categoría en sí misma, y exige una intro especial. Con esta moderna y rápida intro Final Cut Pro aprenderás como hacer una intro de vídeo con temática deportiva con facilidad. Con sus imágenes llamativas y overlays de texto, te ayudará a marcar el ritmo de tu película deportiva.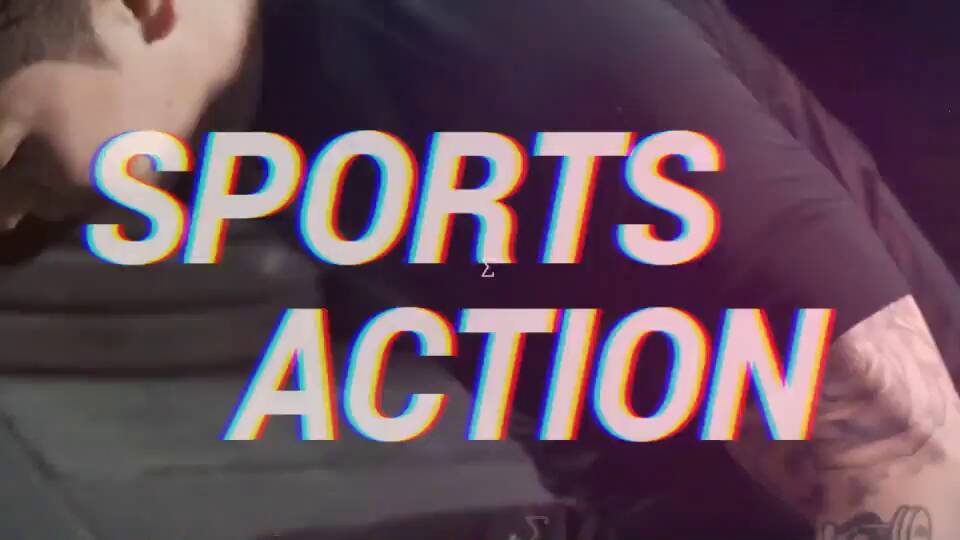 Tal y como sugiere su nombre, esta plantilla de vídeo de intro es una forma sencilla de iniciar cualquier vídeo en Final Cut. Observa cómo tu logotipo se anima en la pantalla en cuestión de segundos, y luego personaliza su entrada explorando las capas completamente editables. Añade audio a esta intro editable Final Cut Pro para complementar los espectaculares efectos visuales.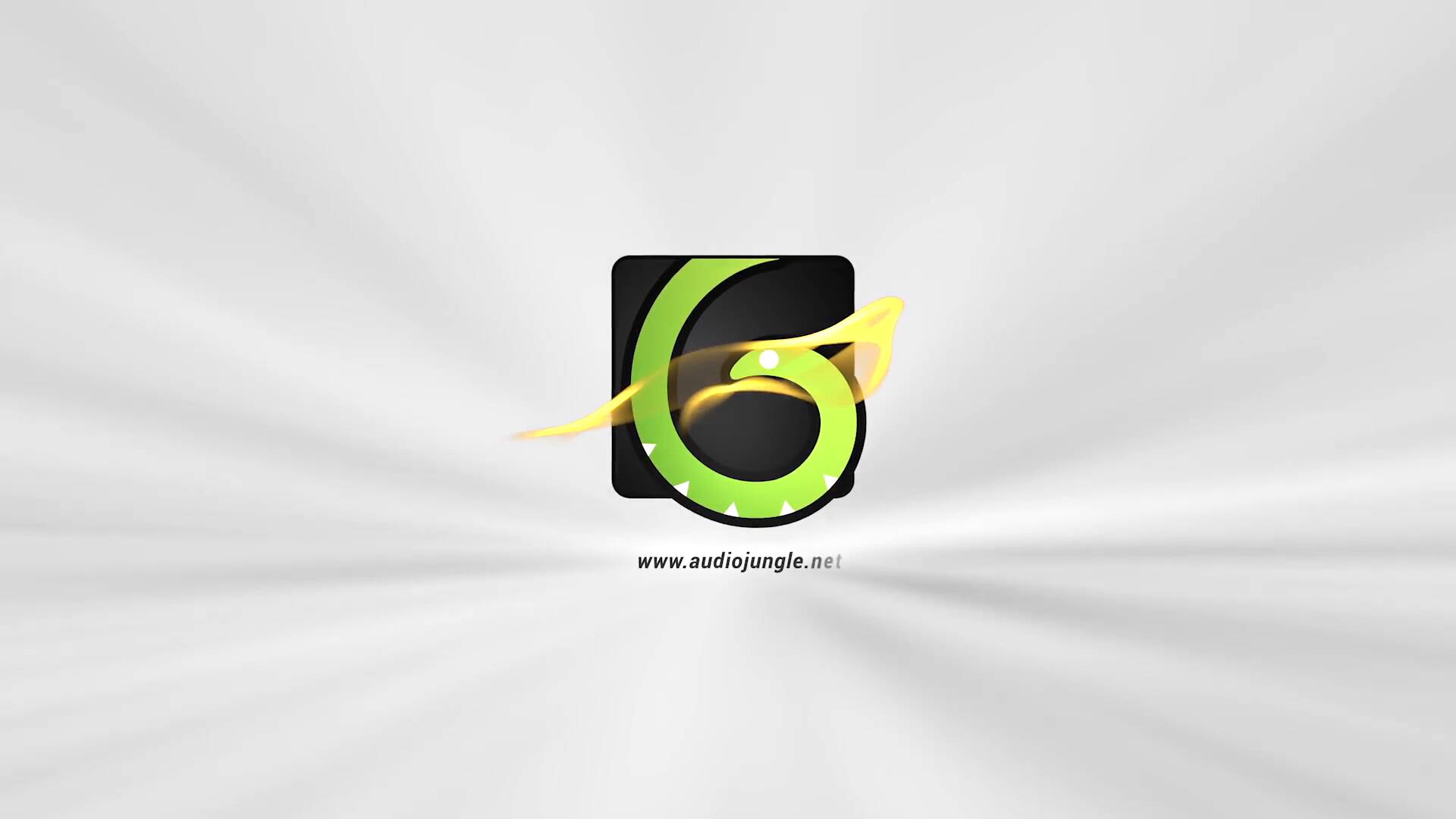 El objetivo de una intro es llamar la atención y establecer el tono del vídeo. Esta intro editable Final Cut Pro, rápida y colorida, está diseñada profesionalmente para lograr precisamente eso. Es ideal para todo tipo de contenido, incluyendo texto, fotos, vídeos y más.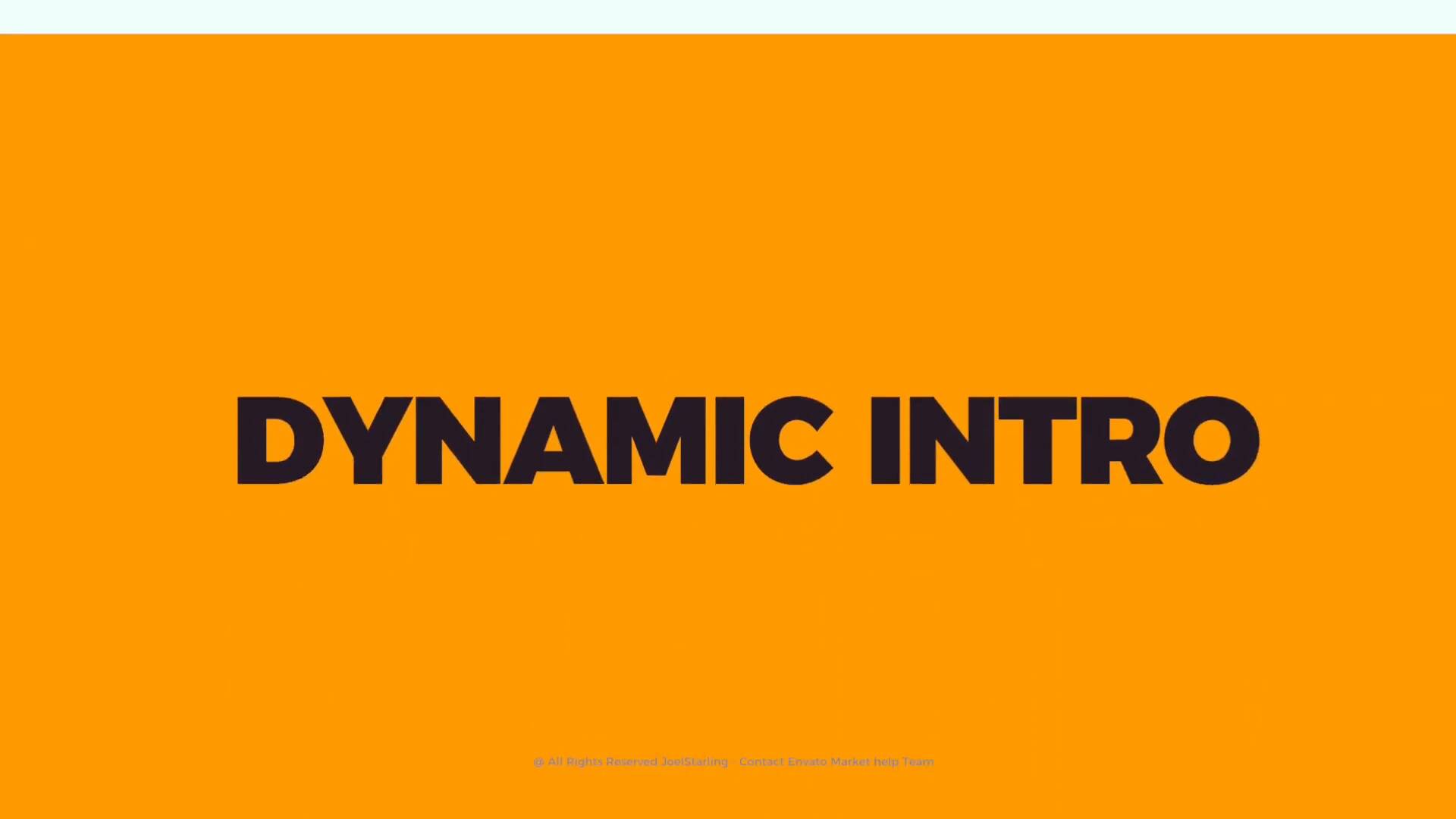 Intro Final Cut Pro con efectos de distorsión le dará un aire grunge urbano a tu próxima producción. Esta intro editable Final Cut Pro incluye marcadores de posición de fotos y vídeos para que añadas tus propias imágenes, junto con overlays de texto con gran calidad. También encontrarás documentación útil para empezar a crear impresionantes intros.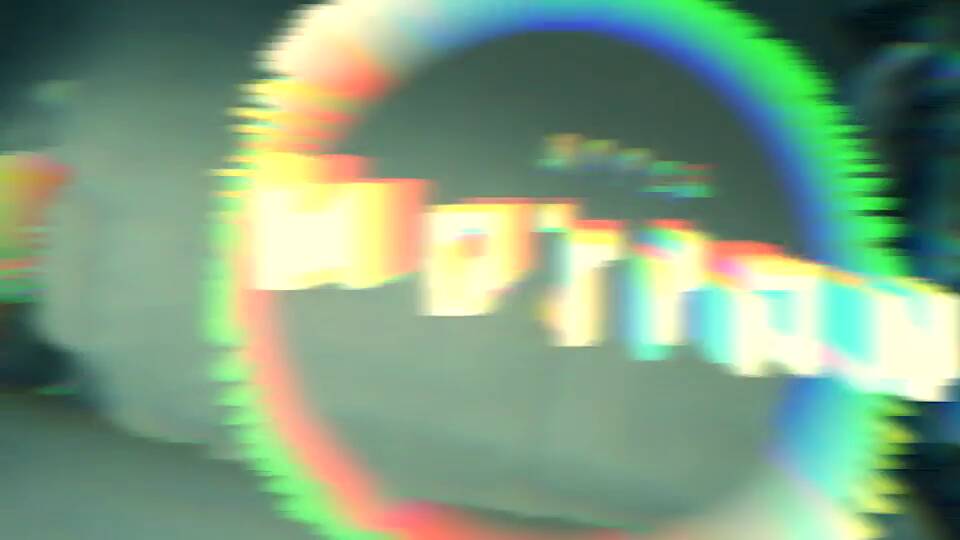 Este logo líquido es una forma alegre y luminosa de presentar tu marca al mundo. Es lo suficientemente veloz para vídeos cortos, pero lo suficientemente detallado para una intro más larga. Los colores abstractos de esta intro editable Final Cut Pro le darán un toque artístico a tu vídeo para ayudarte a crear un ambiente positivo.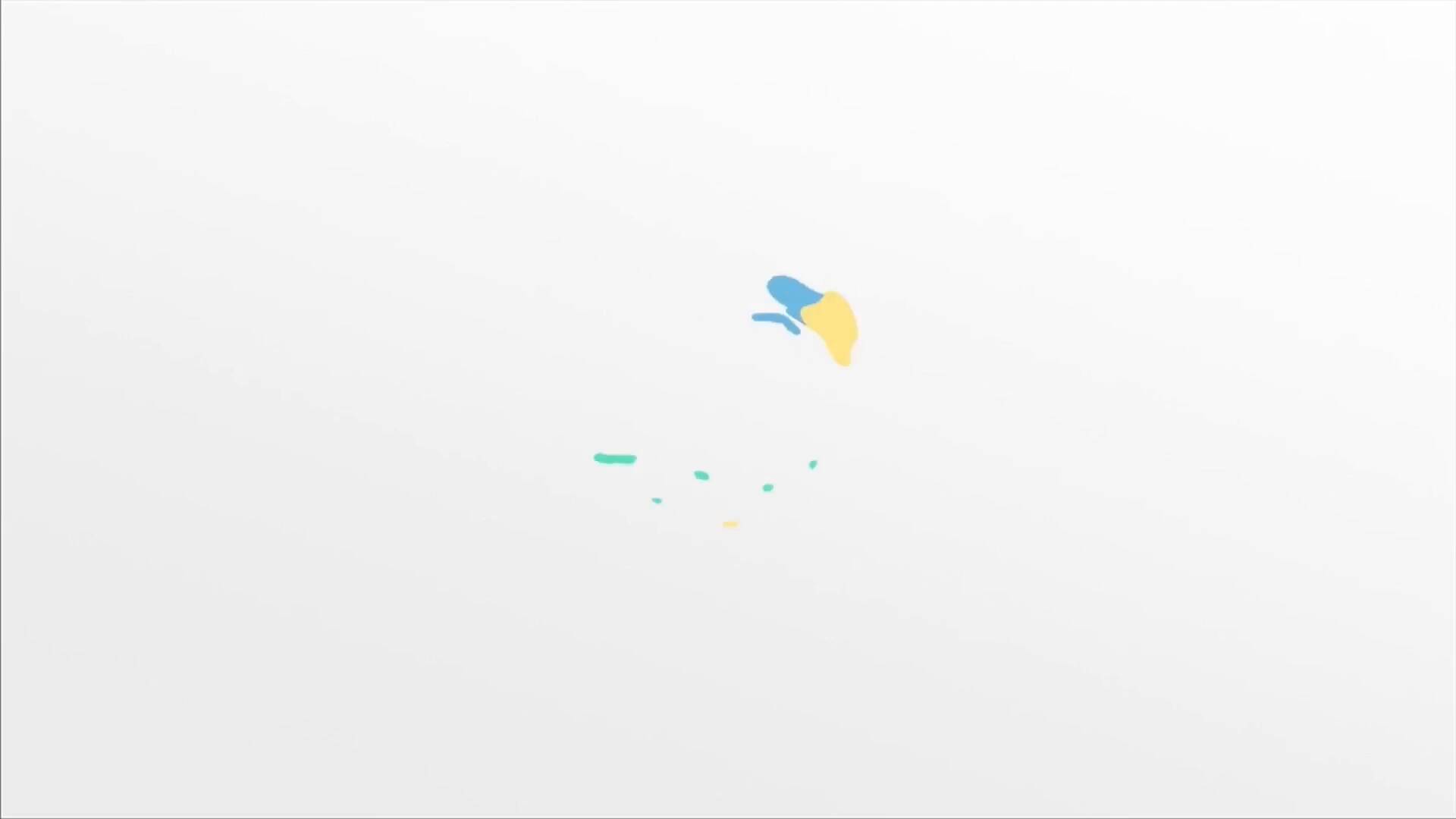 ¿Necesitas varias overlays de texto corporativo en un solo paquete? Recurre a esta opción de 30 piezas, repletas de títulos de vídeo profesionales. Ya sea que estés filmando un paquete de intros o un tutorial detallado, seguramente encontrarás un texto elegante que se ajuste a tus necesidades.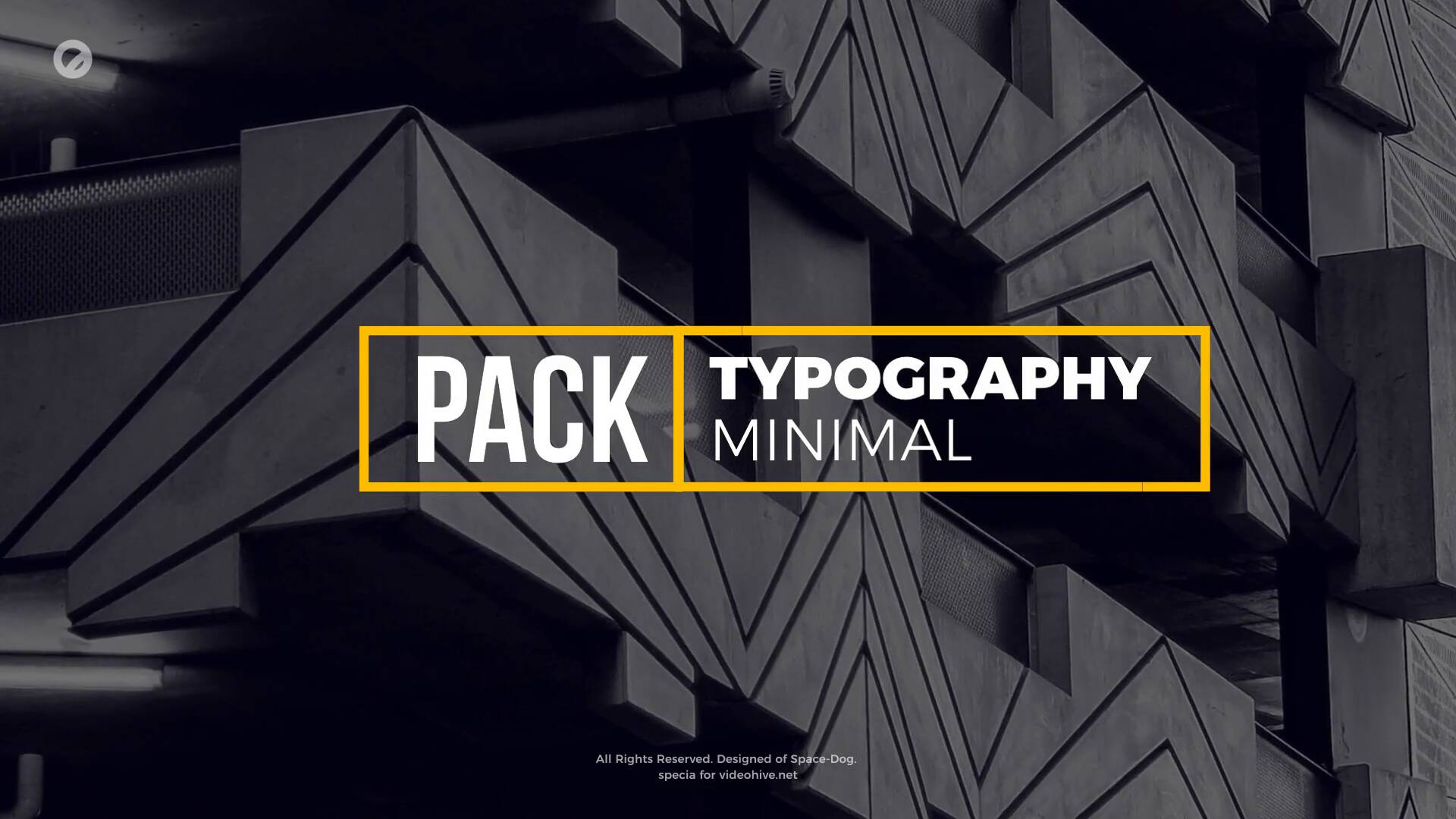 Los colores vivos son una de las formas más sencillas y eficaces de llamar la atención de los espectadores. Este paquete de títulos coloridos incluye una gran cantidad de opciones para ayudarte a ilustrar cualquier texto. Se incluyen los links a fuentes personalizadas gratuitas únicas que te ayudarán a sobresalir entre tus pares.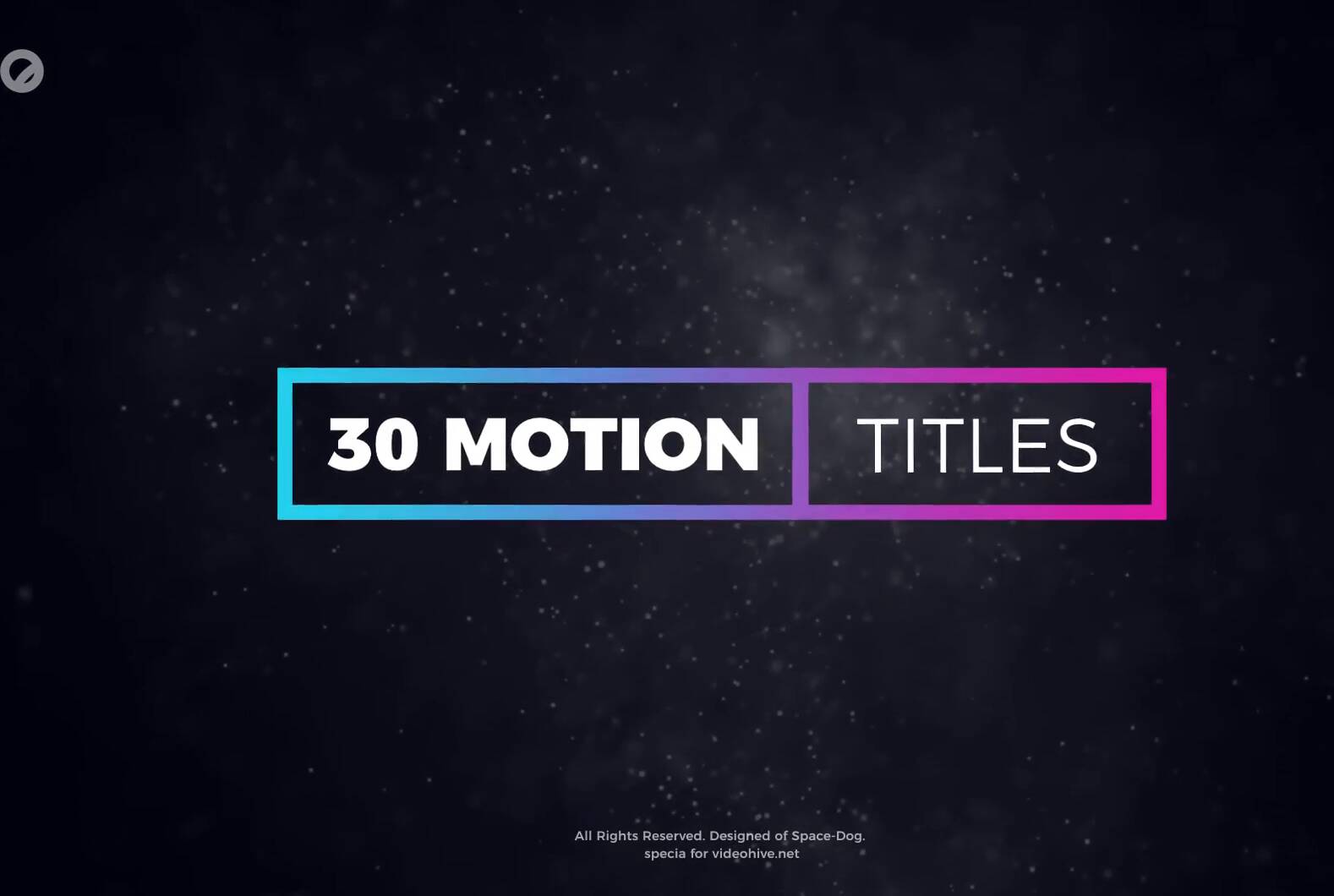 Si te gusta la tendencia de la tipografía en negrita, esta es la intro para ti. Se incluye una versión larga (0:18) y una versión corta (0:10) en esta plantilla.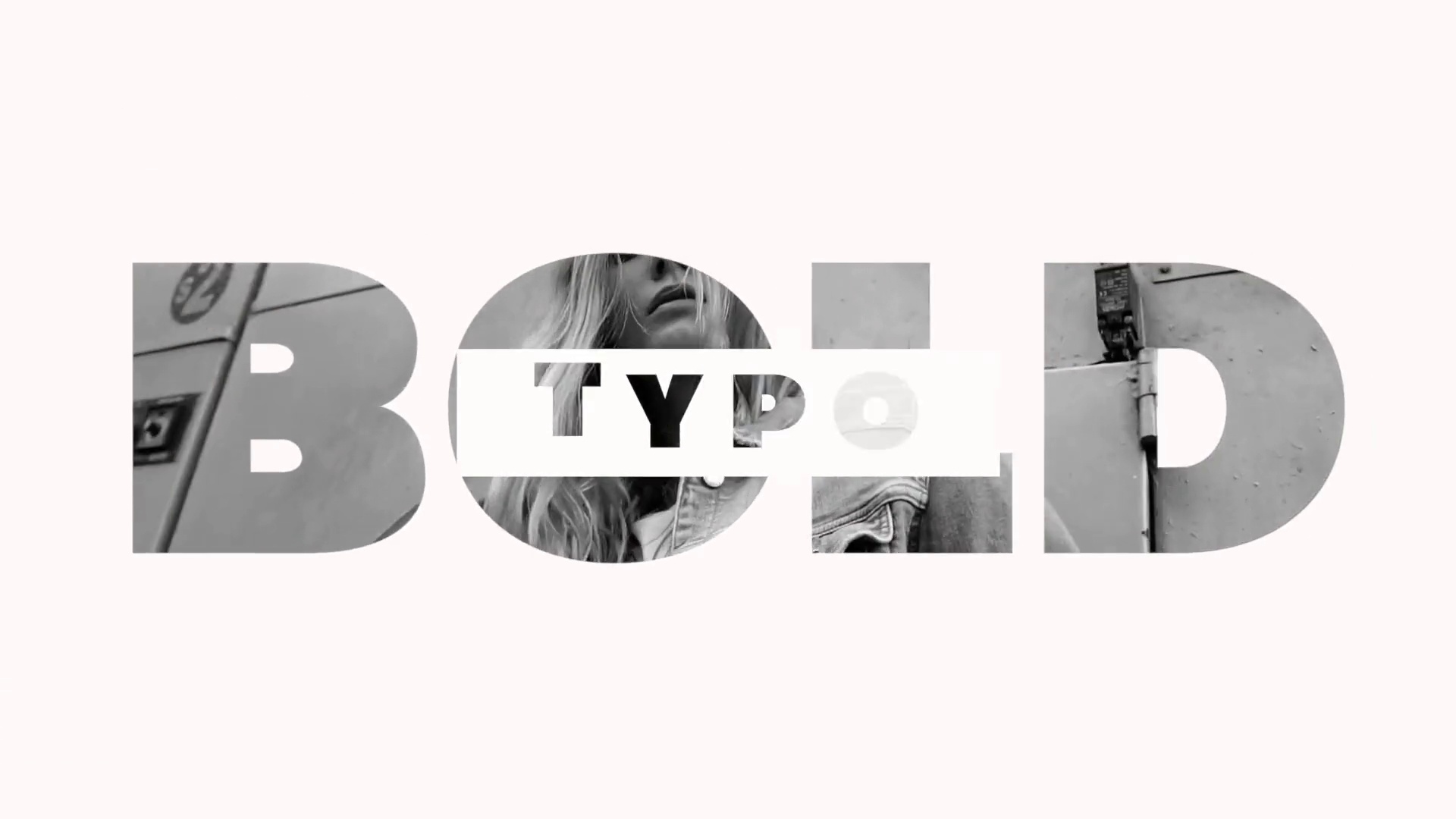 Otra tendencia que está en alza es la de los degradados. Utilízalos para tu próxima intro con esta plantilla de vídeo para Final Cut. Contiene 10 capas de texto editables, 5 marcadores de posición de medios y un marcador de posición de logos. Si deseas saber cómo hacer una intro de vídeo para todo tipo de finalidad, este es un proyecto llamativo con el que podrás crear intros para redes sociales, intros de eventos, vídeos promocionales y publicidad.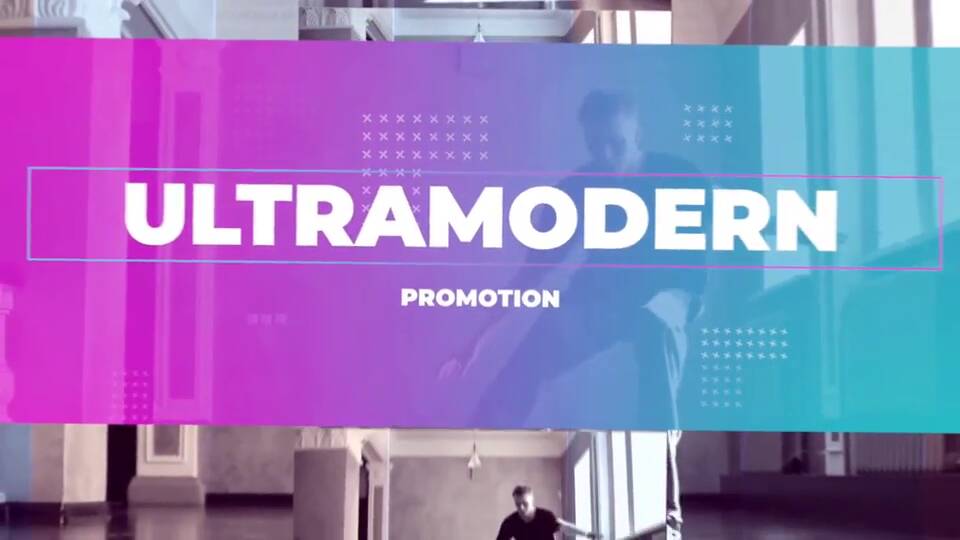 Preguntas frecuentes sobre Final Cut Pro X (FAQ)
Final Cut Pro es un potente programa de edición de vídeo. Si eres nuevo en el uso del software, es posible que tengas algunas preguntas sobre cómo hacer una intro de vídeo o algunas otras. A continuación, hemos tratado de responder a algunas de estas preguntas frecuentes.
1. ¿Puedo trabajar en equipo con Final Cut Pro X?
Hay varias maneras de que tu equipo colabore en el mismo proyecto. Puedes usar archivos proxy, proyectos compartidos en una red local y herramientas de colaboración remota. Si bien estas opciones te permiten trabajar en equipo, todas tienen objetivos diferentes. Lee más sobre estas opciones de colaboración en esta guía de Envato Tuts+:
2. ¿Cómo puedo arreglar los colores de mis metrajes?
Los programas de edición de vídeo como Final Cut Pro saben que la corrección del color es importante para producir un vídeo. Por eso se incluyen herramientas para el balance de blancos, la exposición y el color.
Aunque las herramientas están ahí, aprender a equilibrarlas puede ser difícil. Por eso recomendamos que tomes un curso para practicar más con la corrección de color:
3. ¿Qué es una LUT?
Una lookup table o tabla de valores (LUT) es un ajuste preestablecido que se puede utilizar para corregir el color de tus metrajes. La corrección de color se centra en el aspecto y la sensación de tu material. Una LUT te ayudará a establecer el tono deseado en tu vídeo final.
Si quieres saber más sobre el degradado de color y deseas encontrar LUTs que puedas utilizar, échale un vistazo a este artículo:
4. ¿Puedo añadir el logo de mi empresa a mi vídeo?
Añadir logos a tus grabaciones es muy sencillo. Primero, tienes que añadir tu archivo de imagen a la línea de tiempo del proyecto. Colócalo donde desees incluir tu logo. El siguiente paso es darle estilo a tu logo. Dependiendo de lo que quieras, esto puede ser un proceso muy corto o largo.
Si prefieres utilizar una plantilla de logo para Final Cut Pro, aquí tienes un par que puedes probar:
5. ¿Cómo puedo añadir texto a mi vídeo en Final Cut Pro?
Añadir texto, o títulos, es un proceso sencillo en Final Cut Pro. Mueve el cabezal de reproducción hasta donde quieras añadir un título en la línea de tiempo. A continuación, haz clic en la barra lateral Títulos y generadores. A continuación, puedes buscar entre los títulos disponibles y añadir uno a la línea de tiempo de tu proyecto.
Este proceso se explica en detalle aquí:
Descubre más recursos para Final Cut Pro
Más increíbles recursos de vídeo de Envato
Guía de vídeo marketing de Envato
Potencia tus habilidades de vídeo marketing con nuestra guía. Aprenderás sobre vídeo marketing de principio a fin para mejorar tu próxima producción y conectar con tus clientes.
Recursos de vídeo gratuitos de Mixkit
Visita Mixkit para conseguir vídeos de stock gratuitos, música de stock gratuita, además de plantillas gratuitas para Adobe Premiere Pro.
Produce vídeos con gráficos animados en línea con Placeit
Placeit es un generador de vídeos en línea que utiliza plantillas con gráficos animados diseñadas profesionalmente. Podrás producir vídeos rápidamente, directamente en tu navegador.
Envato Elements: descargas ilimitadas
Envato Elements te brinda, con una única suscripción, millones de artículos en stock: fotos, música, videoclips, fuentes, plantillas gráficas de todo tipo, plantillas de proyectos de vídeo para After Effects, Premiere Pro, Final Cut Pro y Motion, además de cursos creativos de Envato Tuts+. Todo esto incluido por una sola tarifa mensual.
Want a weekly email summary?
Subscribe below and we'll send you a weekly email summary of all new Photo & Video tutorials. Never miss out on learning about the next big thing.
Sign up
I believe that life is too short to do just one thing. In college, I studied Accounting and Finance but continue to scratch my creative itch with my work for Envato Tuts+ and other clients. By day, I enjoy my career in corporate finance, using data and analysis to make decisions. I cover a variety of topics for Tuts+, including photo editing software like Adobe Lightroom, PowerPoint, Keynote, and more. What I enjoy most is teaching people to use software to solve everyday problems, excel in their career, and complete work efficiently. Feel free to reach out to me on my website.
Looking for something to help kick start your next project?
Envato Market
has a range of items for sale to help get you started.