Mejora tu feed de Instagram dándole un aspecto profesional que demuestre que hablas en serio. Cada una de estas 10 plantillas para Instagram con títulos After Effects animarán tus palabras con estilo, matices y emoción.
Las mejores plantillas de Envato Elements para vídeos Instagram
Elements es el servicio de suscripción de Envato que te ofrece recursos como fotos, música, videoclips, fuentes, plantillas de proyectos para After Effects (y Premiere Pro) y cursos creativos de Envato Tuts+. A continuación, te presentamos las 10 mejores plantillas para Instagram de Elements que te ayudarán a crear vídeos de Instagram.
Haz que tus palabras se muevan de todas las maneras posibles con esta plantilla de vídeo para Instagram. Las opciones que ofrece Tipografía cinética para Instagram para cautivar a tus espectadores incluyen efectos de contoneo, ondulación, rotación, caída, rotación, cuadrado, ondulación, subida y bajada, crecimiento, zoom y deslizamiento. Por último, esta plantilla de títulos After Effects no requiere de ningún plugin.
Este paquete de 15 modernos títulos After Effects animados para vídeos Instagram también incluye 15 fondos animados en 4K que se pueden reproducir en bucle, lo que quiere decir que tendrás todo lo que necesitas en un solo paquete de plantillas para Instagram. Añade la fuente que quieras, esta plantilla de títulos After Effects es totalmente personalizable y no requiere ningún plugin.
Inquietante, misteriosa y capaz de mantener a los espectadores al borde de sus asientos, la plantilla de vídeo para Instagram, Intro cinematográfica oscura, te permite mostrar tus títulos de crédito al tiempo que se forman y reforman continuamente formas orgánicas y abstractas. Independientemente de cómo personalices el texto (se incluyen 38 marcadores de posición), tu intro transmitirá una gran seriedad gracias a esta épica plantilla de títulos After Effects.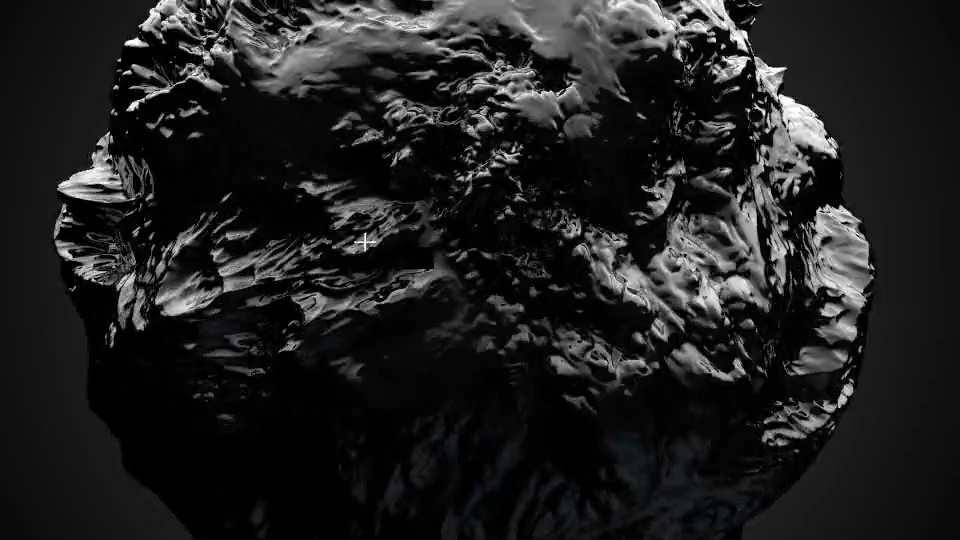 Inspirada en la película tecno-thriller de 1983 "Juegos de guerra", Terminal ofrece un indicador de comandos con un cursor parpadeante de la época de los terminales informáticos, hace ya mucho tiempo. Salpicada con algunos efectos de distorsión, esta plantilla After Effects editable con títulos para Instagram también puede imitar un terminal de Linux, o cualquier otro programa con una interfaz de línea de comandos.
Títulos en bucle rítmicos es una plantilla de vídeo para Instagram, dinámica y creativa, que utiliza el ritmo y animaciones sencillas para presentar tus imágenes y vídeos de Instagram por igual. Consta de 18 exclusivos títulos After Effects rítmicos y auto redimensionables, y es una plantilla After Effects editable es muy fácil de usar y funciona en todos los idiomas de dicho programa.
Esta plantilla de vídeo para Instagram, romántica y con un toque vintage, te permitirá crear presentaciones de diapositivas utilizando una cámara 3D, de modo que parezca que estás rebuscando en una caja de fotografías. Emotiva, tierna y apasionada, la plantilla After Effects para Instagram Dulces recuerdos toca las fibras del corazón, en el buen sentido de la palabra. Estos títulos para Instagram no requieren de ningún plugin.
¡Empieza a celebrar con esta plantilla After Effects para Instagram! Ya sea en Año Nuevo, en una gran inauguración o en una boda, cualquier evento festivo y conmemorativo se verá ensalzado por los fuegos artificiales. Plantilla con fuegos artificiales editables, una plantilla After Effects para Instagram bastante realista, contiene 50 vídeos en 4K y 25 Quicktime, además de 5 composiciones de fuegos artificiales.
Presenta tu logo en la pantalla con la plantilla After Effects editable Intro sencilla de logo y título. Sus 10 exclusivos estilos de títulos para Instagram incorporan efectos orgánicos de partículas en 3D y complejos gráficos animados que desbordan energía. Esta plantilla After Effects para Instagram requiere del plugin Trapcode Particular.
¡Pum! ¡Guau! ¡Ñam! ¡Genial! La plantilla After Effects para Instagram, Pop ups animados, te ofrece callouts divertidos, enérgicos y juguetones, que tienen todo el encanto de los cómics vintage con la posibilidad de personalizarlos completamente para adaptarlos al léxico de hoy en día. Además, esta plantilla After Effects editable con títulos para Instagram no requiere de ningún plugin.
Convierte tu feed de Instagram en innumerables publicaciones modernas, sencillas y minimalistas. La plantilla de vídeo para Instagram, Feed de Instagram con animaciones fluidas, contiene 12 escenas que podrás subir una por una para que tu perfil de Instagram se vea como un tablero uniforme. Además, encontrarás un vídeo tutorial incluido, por si no sabes muy bien cómo trabajar con las plantillas de títulos para Instagram.
Más recursos de Envato
Lee la guía de vídeo marketing de Envato
Potencia tus habilidades de vídeo marketing con nuestra guía completa. Aprenderás sobre vídeo marketing de principio a fin, de modo que, ya seas un principiante o un profesional, puedas adquirir algunas habilidades útiles que te ayuden a mejorar tu próximo vídeo.
Descarga recursos de vídeo gratuitos de Mixkit
Visita Mixkit para conseguir vídeos de stock gratuitos, música de stock gratuita y plantillas gratuitas para Adobe Premiere Pro.
Produce vídeos con gráficos animados en línea con Placeit
No necesitas un programa profesional para producir vídeos visualmente atractivos, puedes hacerlo directamente en tu navegador. Placeit es un servicio en línea con un generador de vídeos que utiliza plantillas con gráficos animados diseñadas por profesionales.
Envato Elements: descargas ilimitadas
Envato Elements ofrece millones de elementos de stock: todo con una sola suscripción.
Más plantillas After Effects editables fáciles de usar
Want a weekly email summary?
Subscribe below and we'll send you a weekly email summary of all new Photo & Video tutorials. Never miss out on learning about the next big thing.
Sign up
New York, NY
Duncan Clark is a freelance writer based in Brooklyn. She has a BA and MA in Literature and specializes in visual arts writing.
Start your 7-day free trial*
*All Individual plans include a 7-day free trial for new customers; then chosen plan price applies. Cancel any time.