Marie Gardiner
Free stuff is great. Whether you're on a budget or just love to bag a good bargain, check out 50 of the best free Premiere Pro animated text templates from Mixkit in this article: we have intros and opener templates, lower-thirds title templates call-out graphics, YouTube templates, and Instagram templates, all free. Note, this article periodically updated by Envato Tuts+ staff with new and notable templates.
Premium Premiere Pro Text Templates
Sometimes you need a little more than the free templates offer. If this list whets your appetite, take a look at high-quality templates for Adobe Premiere Pro from Envato Elements, the unlimited-downloads subscription for creative assets. 
Subscribe to Envato Elements Now
For example, you might enjoy:
Your video needs text, so why not have some fun with it? This Premiere Pro toolkit lets you share your content with customizable text message bubbles. Use them individually or make a conversation to show off your offerings.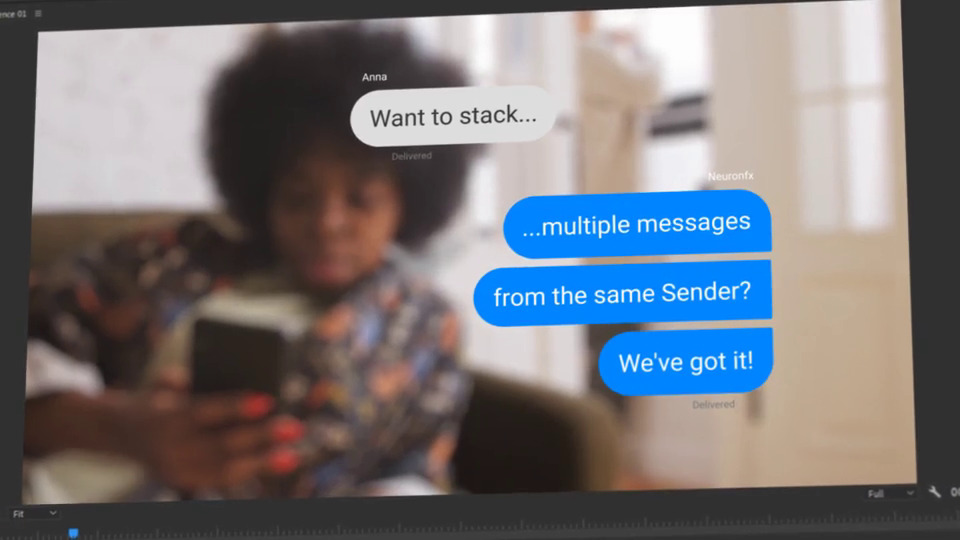 Keep it minimal with Simple Motion Text for Premiere Pro. It's a bundle of 25 unique animated text effects. They're customizable and work without any plugins needed.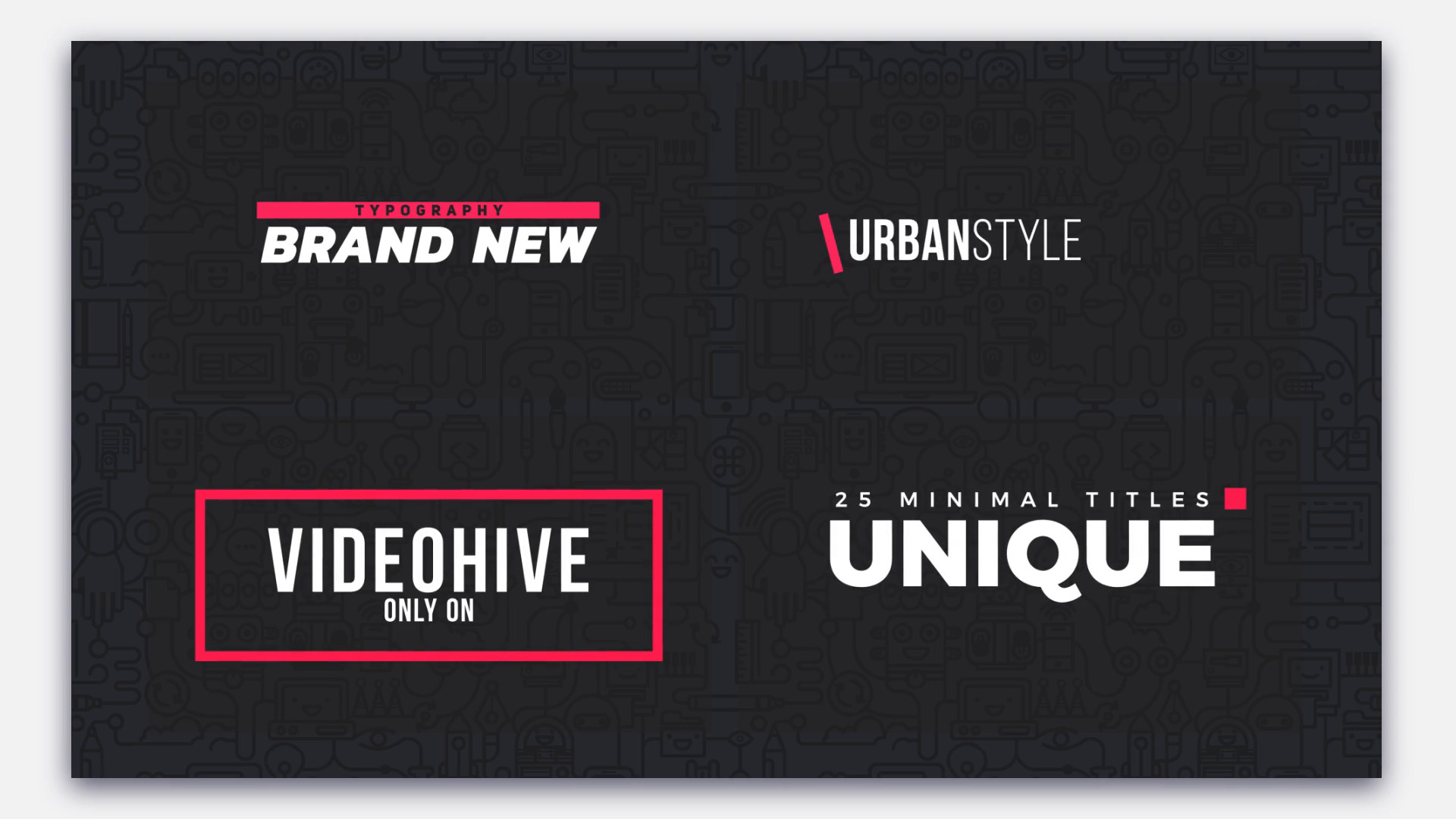 A cool pack of 30 titles with no plugins required and easy colour control. The link to the free font used is included and there are tutorials to help you get started.
This premium bundle gives you 120 distinct animations for your text. There are so many styles here that you can use this pack for multiple projects.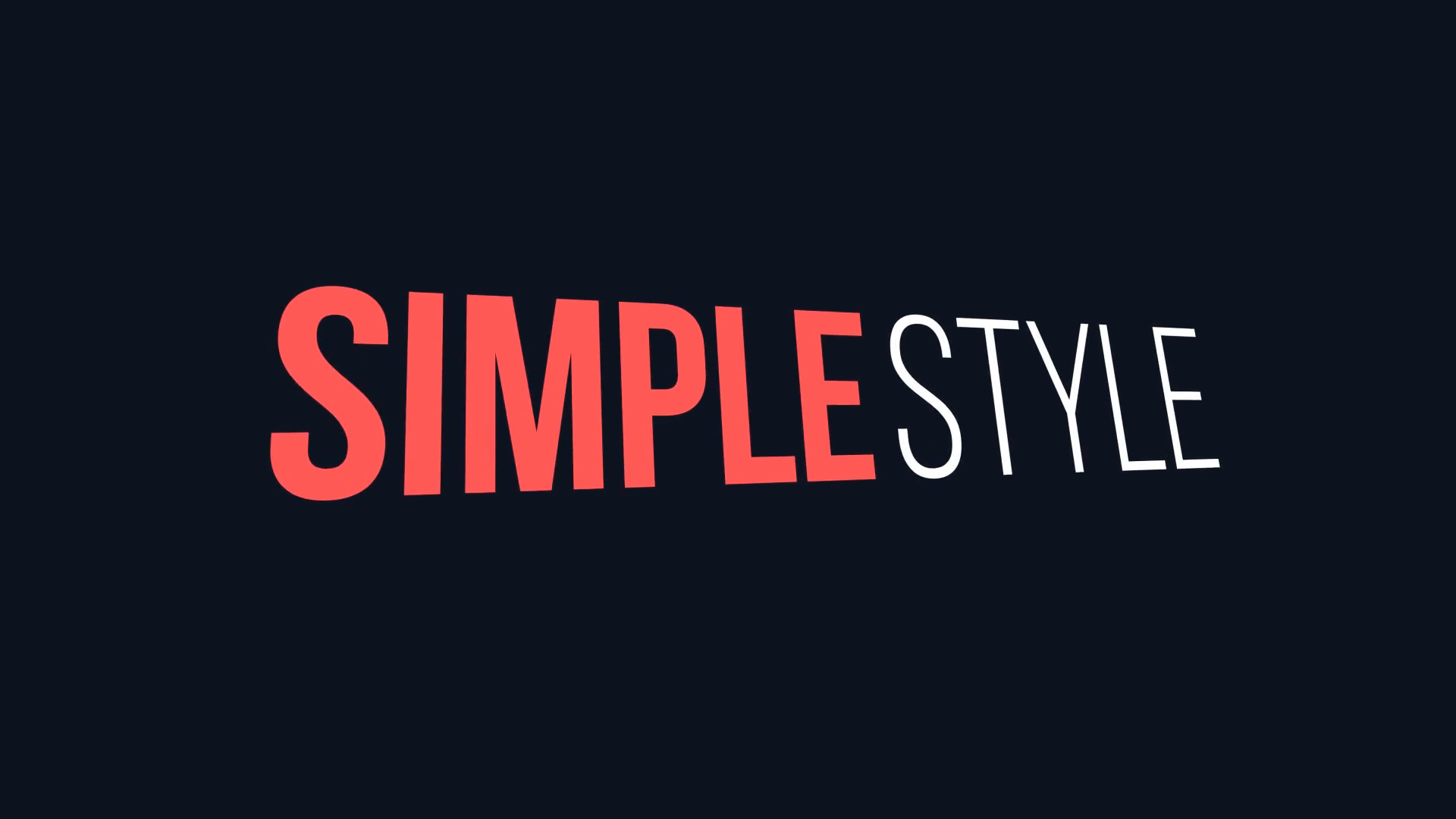 We wrap up this list with the colorful Motion Styles Toolkit. It comes with over 50 text effects and more than 15 animations. If you want to make your text look vibrant, try one of the included effects.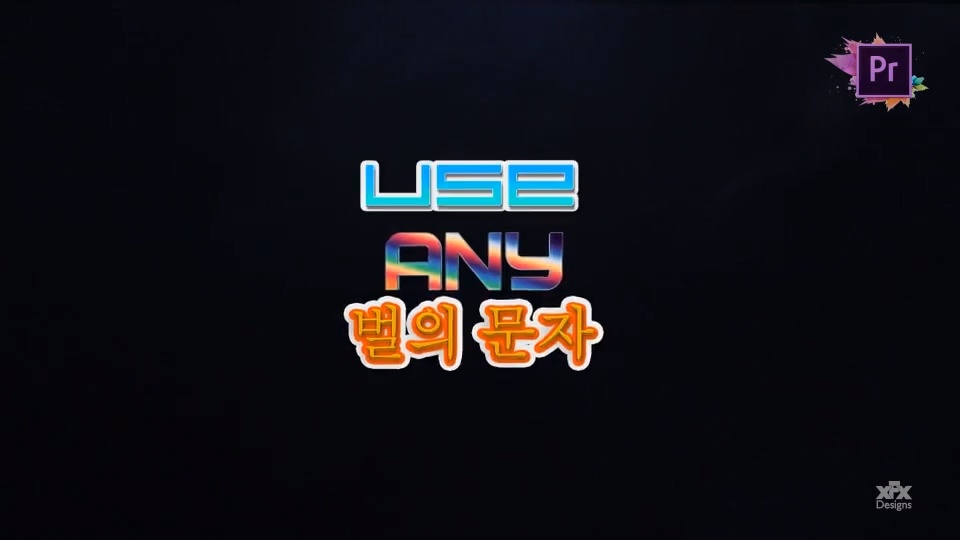 The Elements subscription gives you access to creative resources including thousands of templates and professionally-designed motion graphics for logo stings, openers, and titles. Envato Elements has photos, music, video clips, and fonts to round out your content, too, and in-depth creative courses here on Tuts+ to help you make great videos.
OK, let's get on to the free templates from Mixkit!
Free Title and Opener Templates
A background-less title with a frame, bold lettering and an outline style.
A text delay animation across multiple lines, with two-tone typography and animated text.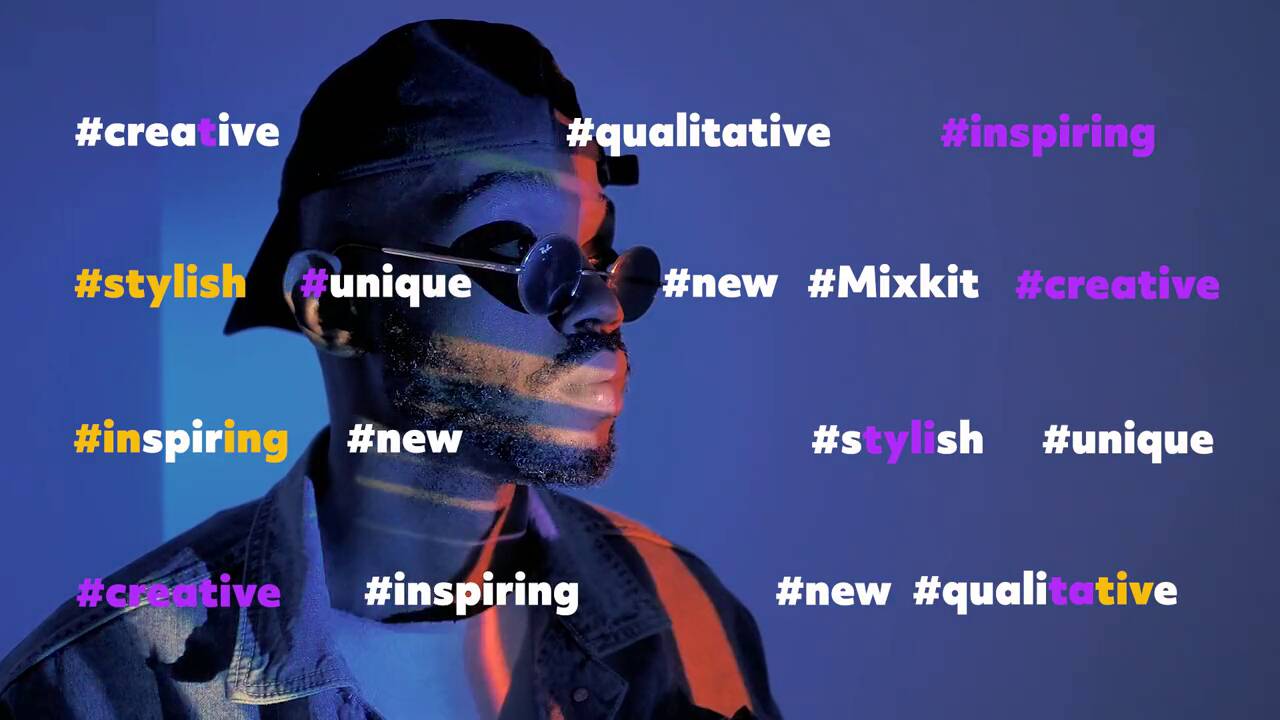 This free Premiere Pro title features rotating text with glyph effects.
If you need to say a little more with your titles, try this animated paragraph which comes in from the right and includes a double heading block.
An urban style, glitch animated template with three centre-aligned titles.
A kinetic title animation, centred with a split animation.
This Premiere Pro template spins, pivots and fades out to the left.
A neat little animated typography motion graphic, drop kick pivots and appears to push the other words off the screen.
A left-aligned isometric title at a right-angle to the text description box.
If you like abstract shapes that hurt your eyes a bit when they're in motion, then you'll love Abstract Glitch Title for Premiere Pro.
Slide to the left, clap, clap, clap your hands for the Slide in Title template. It's not the cha cha slide, but it's still pretty cool.
A quick-motion template with bold text and fast titles.
Fast and bold, the Animated Text Opener switches between solid and video background frames.
Free Lower-Thirds Templates
Headers flip between styles, with a solid subheading and tagline.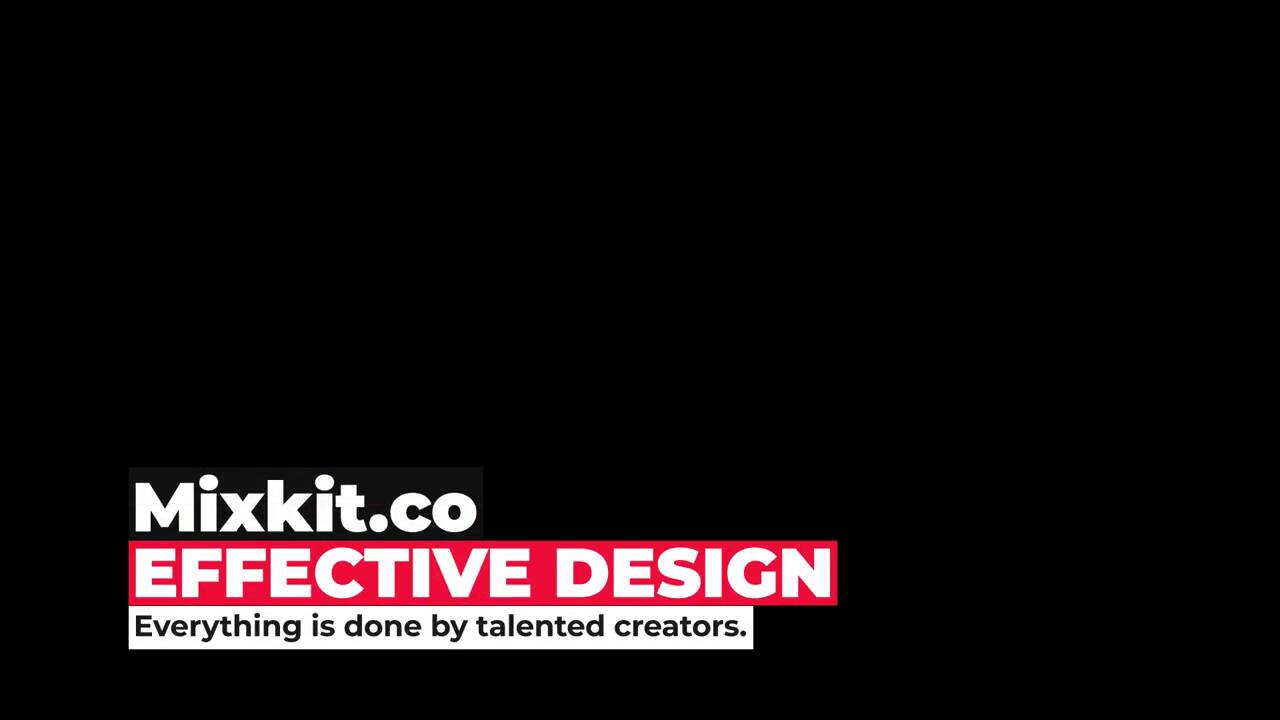 A gentle animation coming in from the left with a bar, title and subtitle.
A heading and subheading with animated text, with a subtle, distorted style.
Lower third that emerges from a sidebar with a subtitle that descends, and a title that rises.
An animated headline that cycles between words, and a static placeholder for quotes or information.
This animated template for Premiere Pro features a cute pill shaped border with rounded edges as its headline. It has a simple subheading too, that disappears off towards the bottom of the screen.
A lower third, with a frame! The frame surrounds both the header and sub.
Two lines of lower third are revealed via two animated lines with a splash of colour.
Two text boxes with slide in from the left with the text meeting it from the right.
This left-aligned lower third grows into the frame and disappears by doing the reverse!
A tabloid style, heavy font and background that replicates print media.
Free Call-Outs Templates
This free Premiere Pro template features an animated line with a round focus point. There's a heading and small subheading.
A middle focus point with a down facing animated line and number.
A call out consisting of an animated, solid heading block with a subheading and focus point.
A middle-aligned progress bar with headline text and focus point.
A call-out with a frame, aligned to the left, with no background and a latent focus point.
This call-out features double subtitles which are aligned to the left.
A headline with a percentage box, all with a stylish digital theme.
A lot of call-outs are square or rectangular, but not this template! Enjoy the curvy goodness of a circle with percentage loading interface.
A funky, animated arrow with loading text and a sub-heading.
A loading animation with a subheading and a text box.
A rare centre-aligned call out, with a focus point and a snazzy spinning effect.
Free YouTube Templates
A free Premiere Pro template for YouTube – a channel banner with title, subtitle and a hand-cursor clicking 'like,' 'subscribe,' and 'notifications'.
A full screen title for YouTube, the text appears (as you might expect) diagonally…
The vertical version of the above, a brightly coloured stripe appears vertically on the screen, with a title and subtitle.
A right-aligned play icon with a simple heading and boxed subheading.
Large headline text with a smaller heading above, aligned to the left and animated in and out.
A simple subscribe button for Premiere Pro, with notification button overlay, at an angle!
An animated play button for YouTube with a username heading and subscribe prompt.
Free Instagram Templates
A large heading and left-aligned subheading with a smaller tagline and swipe icon.
An animated heading and subheading fall into the frame followed by two smaller headings and a swipe prompt.
Inspire your followers with quotes using this animated border template for Instagram, with transparent overlay.
A simple dotty background with two headings.
A Premiere Pro template with an elegant headline box and paper effect background.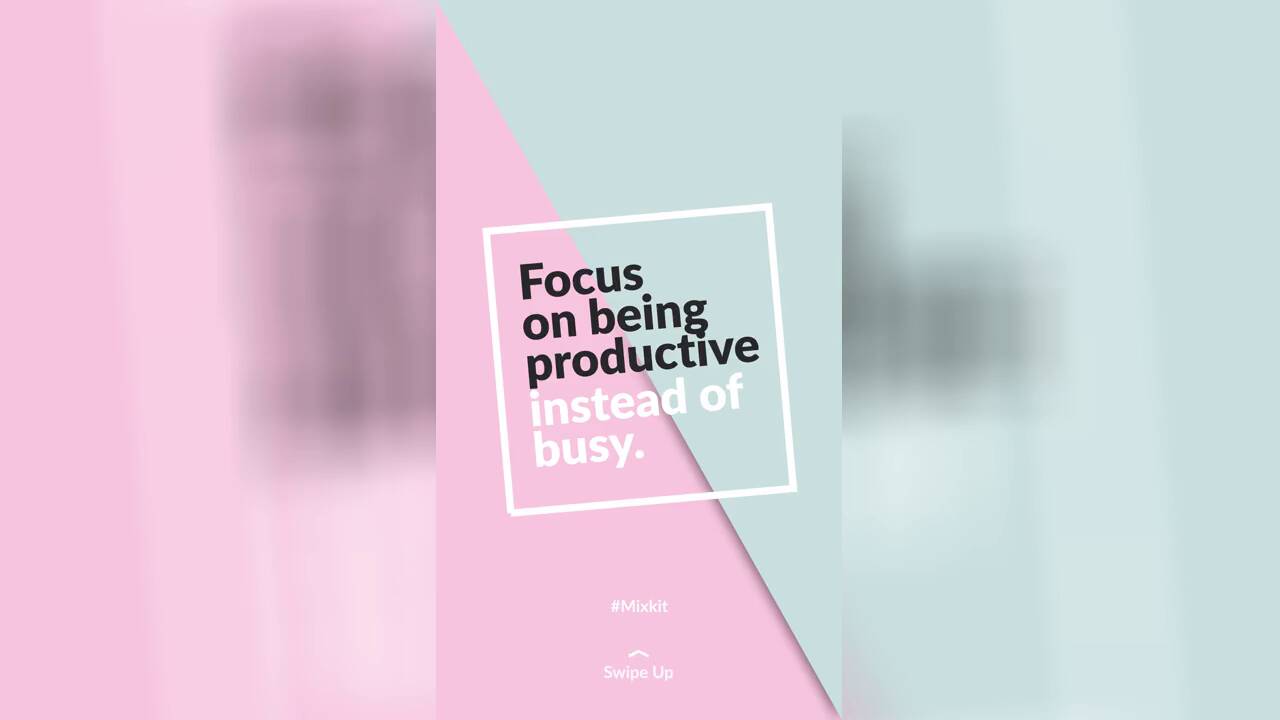 A framed heading with text overlay and video background.
This free template features two solid heading boxes with a subtle overlay and retro border outline.
Enjoy angled shapes with a drop shadow effect with this Instagram template.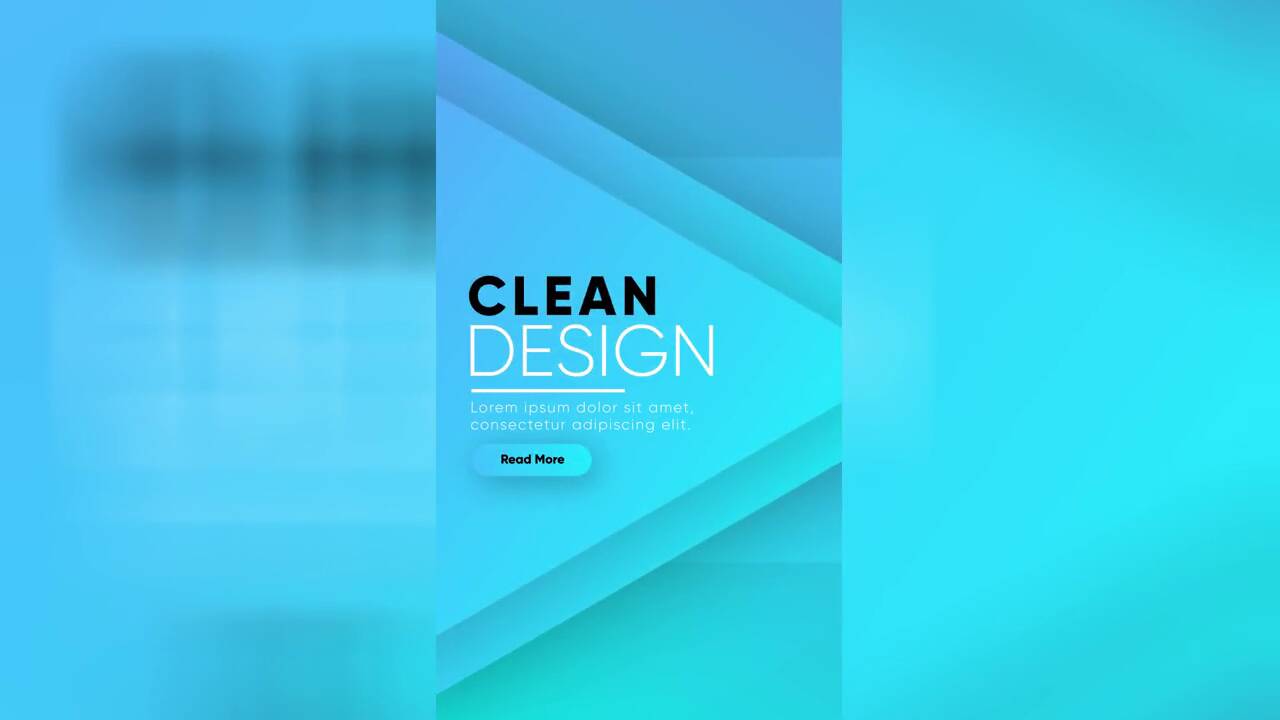 More Top Video Resources From Envato
Learn More About Adobe Premiere Pro From Envato Tuts+ on YouTube
Get deeper knowledge of Adobe Premiere Pro from the Envato Tuts+ YouTube channel. Our dedicated Premiere Pro playlist is filled with helpful video editing tutorials and guides. Start making better videos with free courses from the Envato Tuts+ team!
Envato Video Marketing Guide
Boost your video marketing skills with our guide. You'll learn video marketing from start to finish to improve your next production — and connect with customers. 
Free Video Assets From Mixkit
Check out Mixkit for free stock videos, free stock music, and free templates for Adobe Premiere Pro.
Make Motion Graphics Video Online With Placeit
Placeit is an online video maker with professionally-designed motion graphics templates; you can make videos quickly, right in your browser.
Envato Elements: Unlimited Downloads
Envato Elements offers millions of stock items: photos, music, video clips, fonts, graphics templates of all sorts, video project templates for After Effects, Premiere Pro, Final Cut Pro and Motion, and creative courses from Envato Tuts+, all with a single subscription.
Looking for Premiere Pro templates specifically? Envato Elements offers thousands of creative templates for titles, intros, lower thirds, slideshows, and much more.
More Awesome Premiere Pro Resources From Envato Tuts+
If you're looking for more Premiere Pro templates or how-to guides, check out the links below!
Want a weekly email summary?
Subscribe below and we'll send you a weekly email summary of all new Photo & Video tutorials. Never miss out on learning about the next big thing.
Sign up
Photographer and writer based in north east England.
Marie Gardiner is a writer and photographer from the North East of England. After gaining her degree in Film and Media, Marie worked in the media industry, before leaving to set up the business she runs with her partner: Lonely Tower Film & Media. As well as writing about visual practices like photography and video, Marie is also the author of Sunderland Industrial Giant (The History Press, 2017) and Secret Sunderland (Amberley Publishing 2019). Her photographic work focuses on landscapes and industrial ruins, particularly those of the North Pennines as she continues to work on her long-form documentary project Changing Landscapes.
Start your 7-day free trial*
*All Individual plans include a 7-day free trial for new customers; then chosen plan price applies. Cancel any time.