Read Time:
9 mins
Languages:
Being told about something in an advertising text isn't the same as seeing it in action, so getting your promotional video right is important.
When we want to buy something, many of us will turn to the internet for reviews, general information, and increasingly, video content. In this tutorial, we explore how to make product promo videos.
1.

Do You Really Need a Video?

Video is often time-consuming and can be expensive to make, but there are some scenarios where product marketing videos do make sense. Let's look at a few examples to get started.
To Show How to Use the Product
This can work for most products, but is especially important if you have a product that's complicated, does something new, or relies on a particular quality. A cleaning product, for example, being shown to cut through some tough grime. You can still add personality and brand messages to this type of video – check out Solo Stove Bonfire's video to see how you might approach that. Yes, it it's a metal can, but it's fancy one that condenses vapours into a more-concentrated flame, radically reducing fuel needs for cooking and eliminating harmful combustion byproducts.
To Get Into the Details
Some of your customers want to know all about you, how their stuff is made, or how your product really works. Video is a great way to do that. Talk about industry news or offer 'inside information' while you show your product. This video by Nike is a great example:
Testimonials
Testimonials are relateable, so why not show off your product at the same time by having those testimonials featured in a video? Take a look at Slack's testimonial video:
To Add Personality
Use personality-led videos to build up trust and reputation for your brand, while also using the platform to show off a product. A great example of this is the 'Will it Blend' series of videos by Blendtec:
2.

Set Your Intention for Each Product Video

Don't make product video without a plan. Here are five tips to help you set expectations for your video, before you start.
Video Platforms: Get the Balance Right
You want to create an accurate representation of your product, but you also don't want to lose the attention of your audience by going on for too long. Different channels and audiences have different expectations about what your videos will be, too. Bear in mind that you might need to create several versions of your video if you're intending to post them on your social channels.
Have a Defining Purpose for the Video
If your video is simply to show off your product, it might not get much attention. It doesn't need to be complicated, but aim to have a reason for your video other than simple promotion: be aspirational, or inspirational, knowledgeable and so on. Reflect this in the style of video, or template you choose. If you were selling running trainers aimed at athletes, for example, you'd probably want your video to be fast-paced and upbeat.
Know Your Audience, and Where They Hang Out
The answer to, 'who should buy your product' might be 'everybody' in an ideal world, but if you aim for everyone, chances are you'll hit no-one. Know the people in your core market and craft your message to resonate with them. You also need to know where they consume media—there's no point flooding Instagram with Stories if your viewers are actually watching live streams on YouTube.
Use High-Quality Design from the Start
Your product might be world class, but if your video is poor people may assume your product is poor, too. Hiring a professional designer or film producer is the ideal, but if your budget doesn't run to that, then you can still produce something of very good quality by using a template designed by a professional. We'll take a look at a few below.
Start With a Storyboard
The best way to save time and money on video projects is to know where you want to go from the start. A storyboard is a fun, free, and effective tool for figuring out your video before you ever pick up the camera.
3.

Make a Product Promo Video in After Effects

Using some ready-made templates to show off your product is a sensible move if you don't feel like you're ready to create something from scratch yourself, and you're not in a position to be able to hire someone. Templates are created by folks who know what they're doing, so they look great, they're generally easy-to-use, and best of all, you can customise them to fit your brand.

Here are a few great examples of high-quality templates for Adobe After Effects. 1 and 2 are from Envato Elements, where you can download and use as much as you want for a monthly subscription. If you prefer a 'pay as you go' option, we've got you covered—3 is from Envato Market, where you can buy After Effects templates and other resources individually.

Product Promo Mockup KIT is a modular AE template that you can use to promote books, software, DVDs and much more. Make use of the three pre-edited cuts, or create your own with over 11 different modules. Everything is fully editable so you can create something unique for your brand.
A slideshow is a tried-and-tested favourite, and this After Effects template from Envato Elements is colourful, fresh, and suitable for a range of products. There's plenty of room for titles and explainer text too, if you have a product that's a little more complicated to demo.
This is a great pack if you want to demonstrate a product on a number of popular devices such as a smart watch, pad or smart phone – there are 17 different 3D models included, which are being updated all the time to keep you current. As the models aren't pre-rendered, you'll be able to customise them easily to keep everything looking right for your product.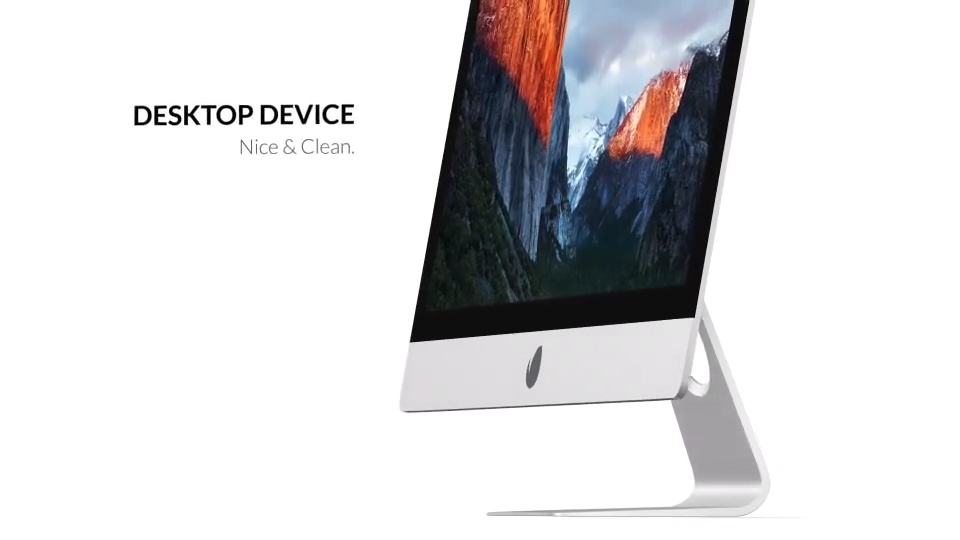 4.

Common Questions About Product Promo Videos (FAQs)

Still have some question marks about product video promos? Don't worry, I've got you covered. Let's dive into a few common questions you might have before you get started.
What is a Video Brochure?
A video brochure is a unique way to share information about your business, product, or services. The concept is basic, but it can take many forms. You can use it to talk about new features, internal training, and a whole lot more. Check out this article to learn even more:
What Should My Customer Testimonial Videos Include?
Getting a video of customer testimonials can give your product some more credibility. But there are some basics that you should try and touch in in your video. You should always share how your product works, how your product solves problems, and how your product is unique.
Of course, there are many other tips that you should know to have the best customer testimonial. You can find more of them in this guide:
How Do I Make Video for Customer Support Page Videos?
The important thing to remember when making customer support videos is that you're the expert. You know all about the product. The best support page videos explain this knowledge in easy-to-understand steps. They'll also troubleshoot potential problems customers and clients might have.
For an in-depth look at customer support videos, read more here:
Should I Use a Product Promo Video Template?
The answer to this can be yes, but it depends on what you find. A premium template is a great way to save a lot of time without sacrificing quality. But you should only use a premade product promo video template if you find one that aligns with your brand and messaging.
Thankfully, there are many options to explore when it comes to picking out a template. You can head to Envato Elements or VideoHive to see their selection. Or you can have a look at some of these articles:
More Product Promotion Help
Here are a few tutorials and product round-ups to keep you learning and making great videos.
More Video Production Resources From Envato
If you regularly need to make promo videos or work on video marketing, you'll want to check out these resources straight from Envato.
Boost Your Video Marketing With the Envato Guide
Boost your video marketing skills with our comprehensive guide: You'll learn video marketing from start to finish, so that whether you're a novice or a pro, you'll learn some useful skills that will improve your next video.
Download Free Video, Music, and Templates From Mixkit
Check out Mixkit for free stock videos, free stock music, and free templates for Adobe After Effects.
Make a Motion Graphics Video Online With Placeit
Placeit is an online video maker with professionally-designed motion graphics templates.
Envato Elements: Unlimited Downloads
Envato Elements offers millions of stock items: photos, music, video clips, fonts, video project templates for After Effects, Premiere Pro, Final Cut Pro and Motion, and creative courses from Envato Tuts+, all with a single subscription: Download as many items as you want for one low monthly price.
Photographer and writer based in north east England.
Marie Gardiner is a writer and photographer from the North East of England. After gaining her degree in Film and Media, Marie worked in the media industry, before leaving to set up the business she runs with her partner: Lonely Tower Film & Media. As well as writing about visual practices like photography and video, Marie is also the author of Sunderland Industrial Giant (The History Press, 2017) and Secret Sunderland (Amberley Publishing 2019). Her photographic work focuses on landscapes and industrial ruins, particularly those of the North Pennines as she continues to work on her long-form documentary project Changing Landscapes.
Weekly email summary
Subscribe below and we'll send you a weekly email summary of all new Photo & Video tutorials. Never miss out on learning about the next big thing.
Update me weekly
Looking for something to help kick start your next project?
Envato Market
has a range of items for sale to help get you started.