Andrew Childress
Puede ser difícil causar una buena primera impresión y mantener a tu audiencia comprometida.
Por suerte, no tienes que crear y animar tú mismo todos los aspectos de tus vídeos. Las plantillas de After Effects diseñadas por profesionales que aparecen en este artículo fueron diseñadas cuidadosamente, son fáciles de personalizar y pueden ayudarte a conseguir un resultado atractivo en muy poco tiempo y con poco presupuesto. Simplemente descarga los archivos, añade tus propios detalles y exporta tu vídeo profesional terminado.
Plantillas de intros de vídeos empresariales disponibles en Envato Elements (descargas ilimitadas)
Si sueles producir vídeos con frecuencia, Envato Elements es un servicio increíble: por una sola tarifa plana, podrás descargar todas las plantillas After Effects que necesites para producir un nuevo vídeo, rápidamente, incluyendo ilustraciones, fotos, vídeos y miles de pistas de audio y efectos de sonido libres de derechos para completar tu vídeo.
Si quieres saber cómo hacer una intro para vídeos que sea llamativa, cada una de las plantillas que verás a continuación llamará y mantendrá la atención de tu público. Veámoslas:
Empezamos nuestra lista con una explosión de energía con esta intro. Con más de 50 marcadores de posición de texto y elementos multimedia, podrás crear rápidamente una secuencia de introducción atractiva con esta plantilla de intro.
Plexus es una plantilla de intro After Effects que se adapta perfectamente al mundo de los negocios. Puedes editar el texto y las imágenes para añadir tu logo con esta opción. Pruébala para tu próxima presentación corporativa si quieres saber cómo hacer una intro para vídeos en poco tiempo.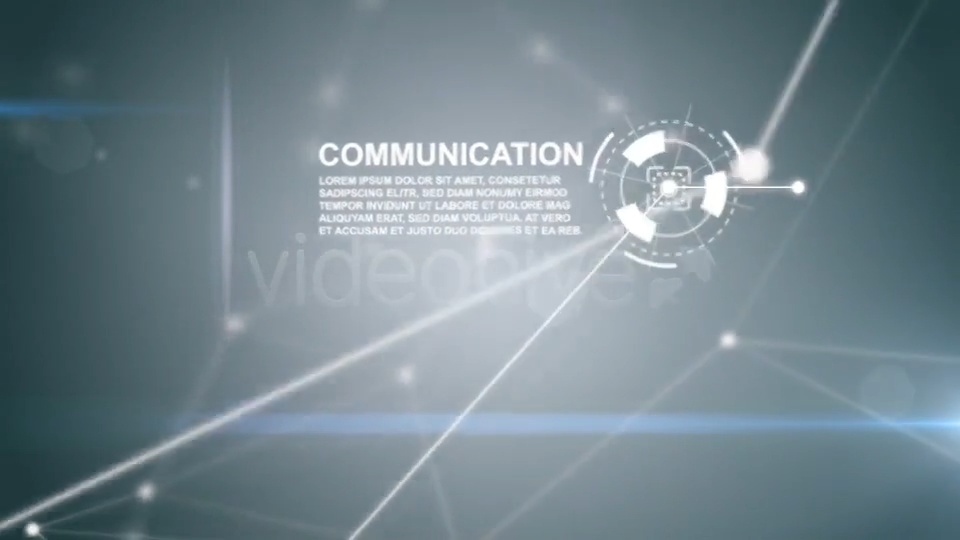 Esta es otra opción si necesitas plantillas para intros de vídeos corporativos. Intro corporativa abstracta en 3D está en full HD y se renderiza rápidamente. Puedes editar todo, desde los colores hasta la música. Si te quedas estancado en cómo hacer una intro para vídeos, esta plantilla te ofrece un práctico vídeo tutorial que te ayudará.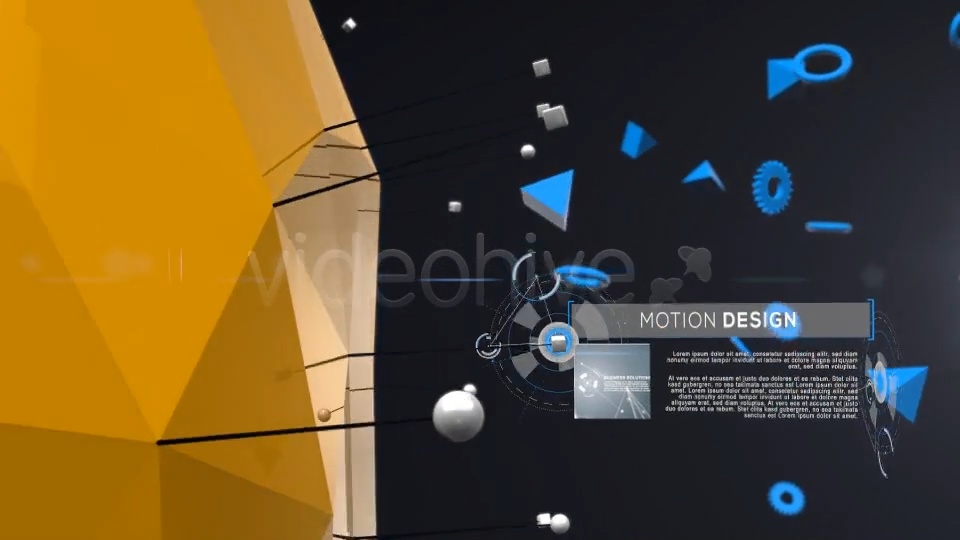 Una plantilla como esta es ideal como un anuncio pre-roll para un discurso. Combina y mezcla tus fotos y gráficos con el texto en esta plantilla para establecer un tono sólido para tu discurso.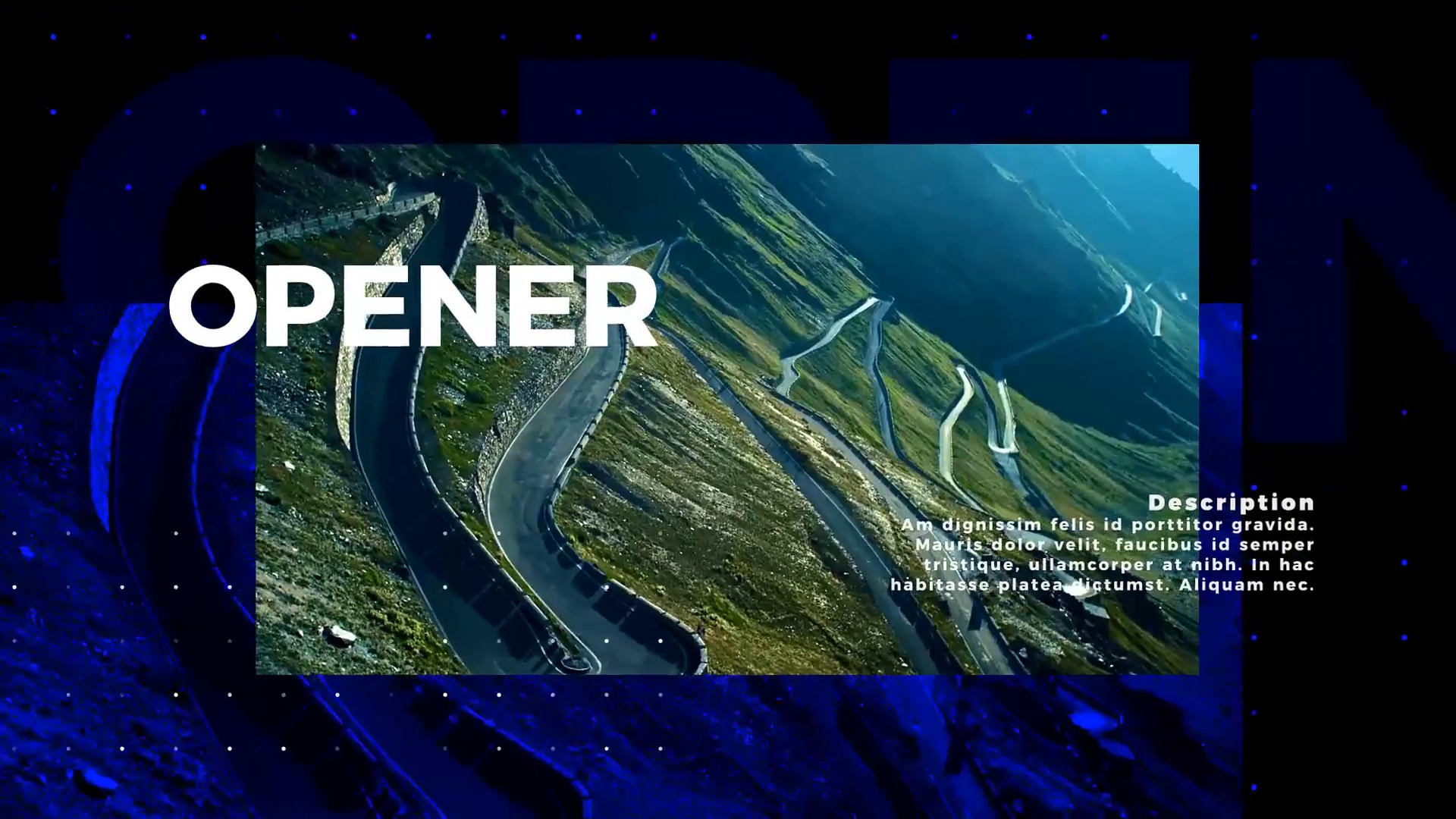 Esta plantilla After Effects fácil de usar es perfecta para poner el foco en las fotografías de stock. Añade tus imágenes en los marcadores de posición fáciles de personalizar y observa cómo cobran vida en menos tiempo que nunca.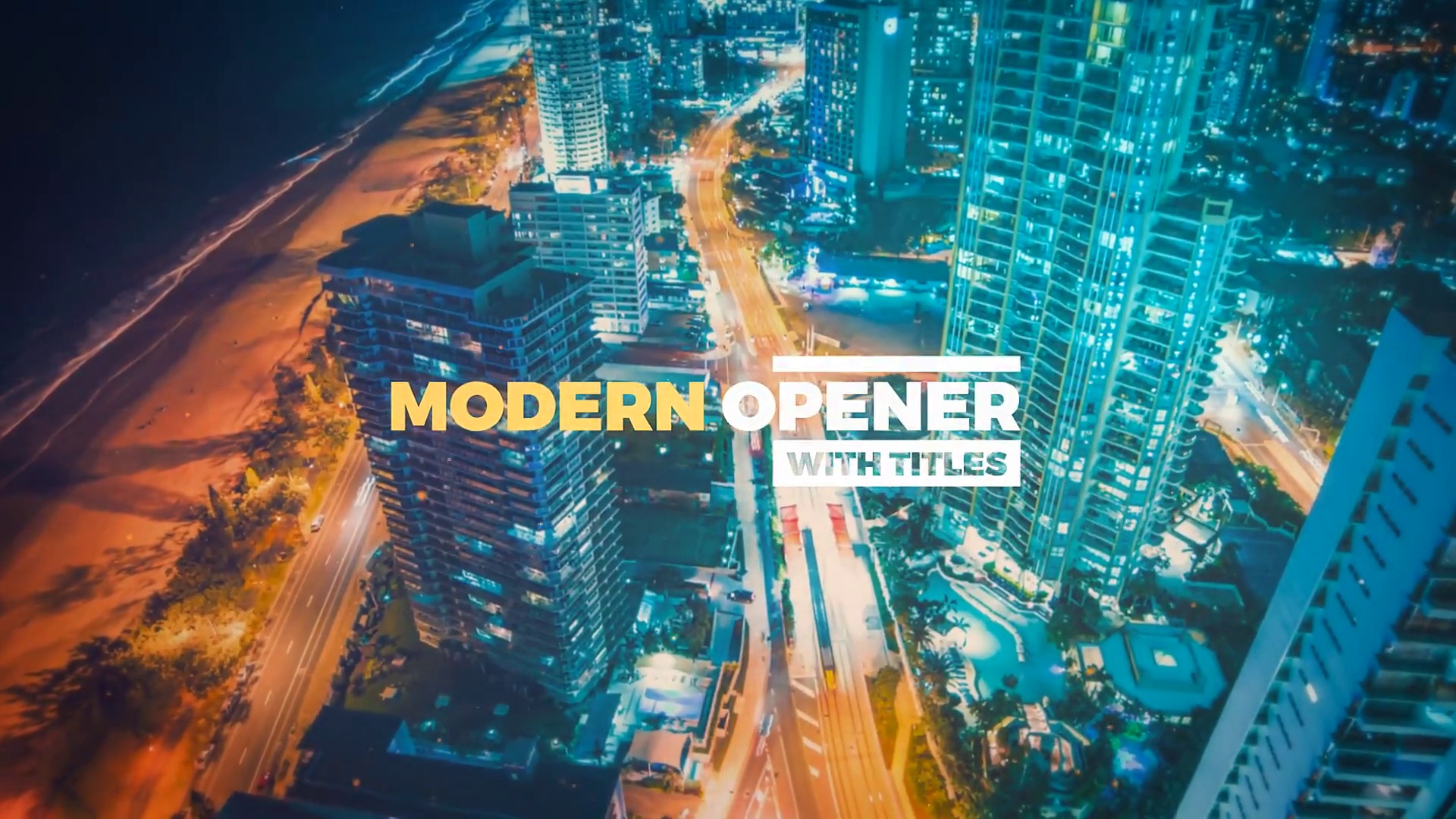 Una intro After Effects sencilla y rápida como esta, que lleva el mismo nombre, va directamente al grano. Si quieres saber cómo hacer una intro para vídeos en poco tiempo, podrás personalizar esta plantilla fácilmente con el esquema de colores de tu marca y los detalles de la misma para que se integre con todas las demás partes de tu vídeo corporativo.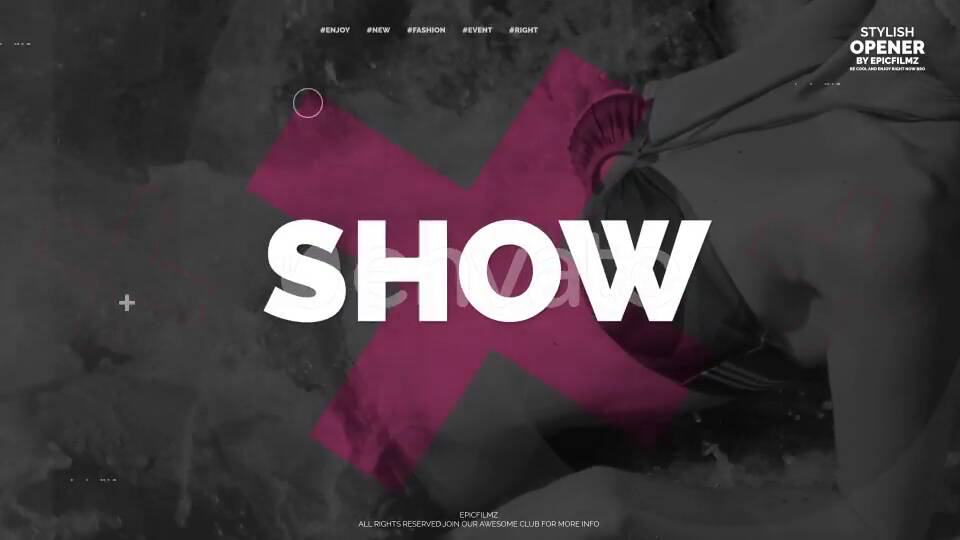 Esta plantilla incluye escenas de vídeo perfectas para un vídeo empresarial. Utiliza una presentación de equipo, por ejemplo, para mostrar a los miembros clave de tu equipo. Es una presentación de diapositivas animada que puede adaptarse a muchos propósitos, como hacer una intro para vídeos.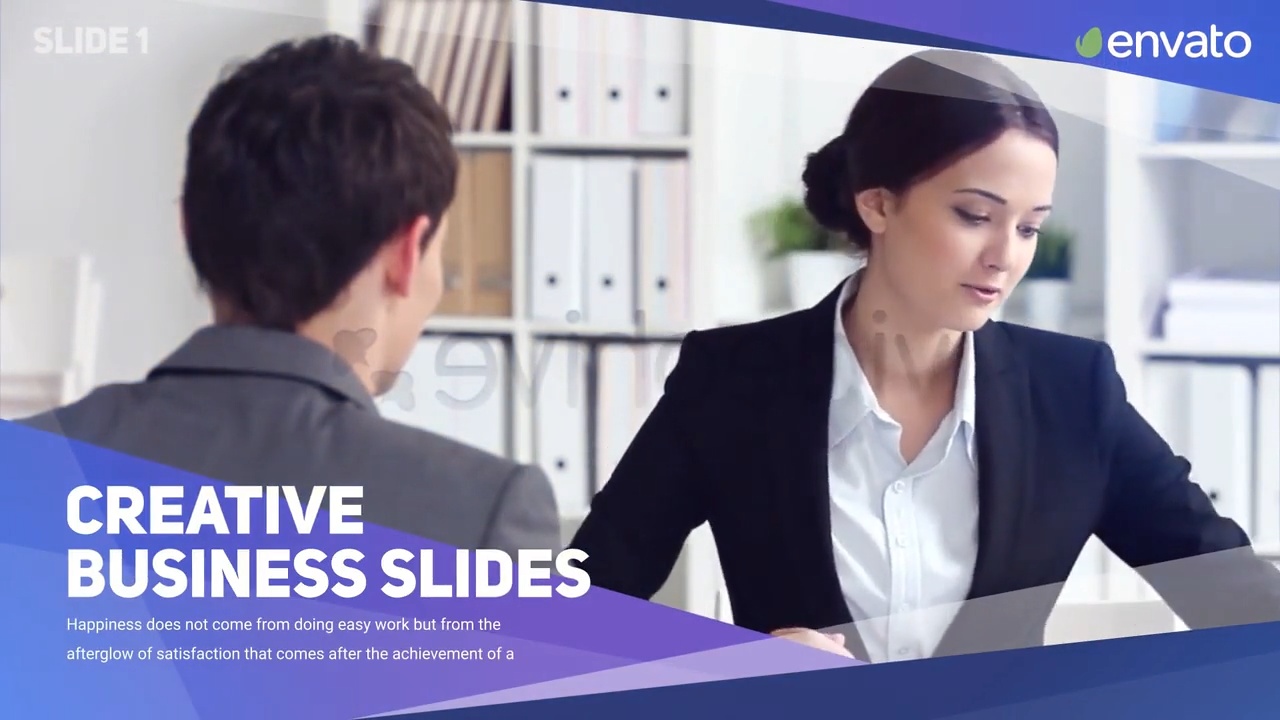 Las empresas organizan muchos eventos, como asambleas, reuniones de todos los empleados y actualizaciones mensuales. Utiliza un vídeo cargado de energía como este para presentar al ponente estrella. Puedes utilizar esta plantilla para mostrar detalles clave antes de empezar.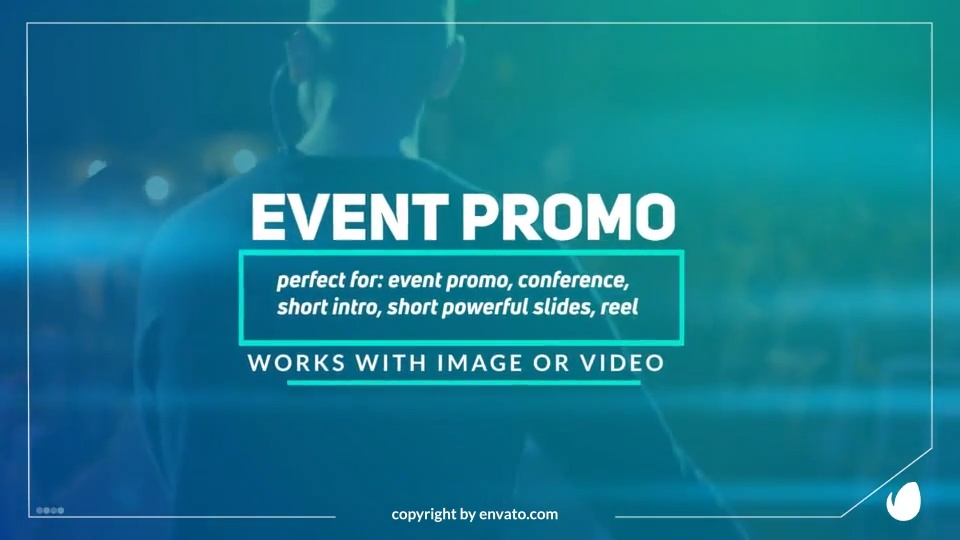 ¿Estás buscando algo más tecnológico? Prueba Intro After Effects con temática de seguridad cibernética, con sus imágenes atractivas que atraerán a tu público. Su aire de ciencia ficción es ideal para una startup o una empresa de servicios en línea.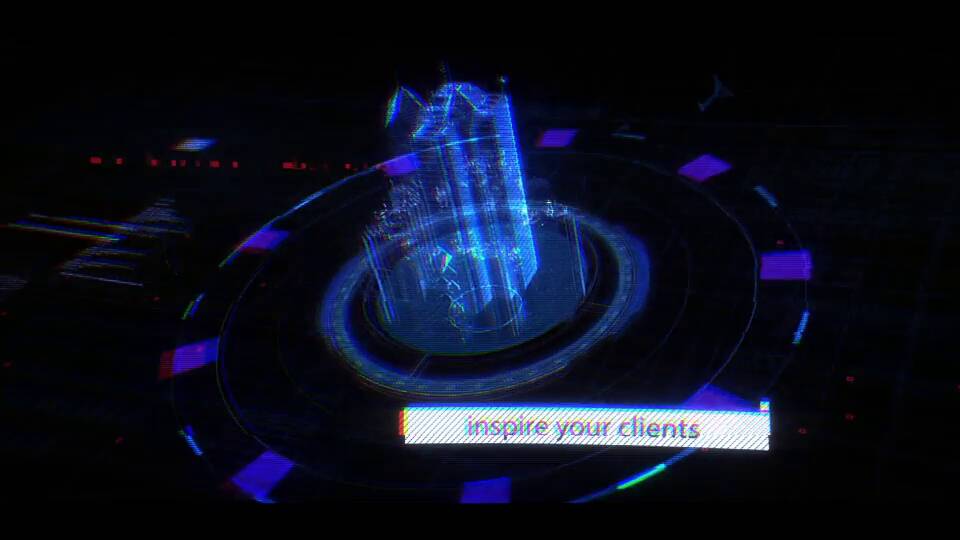 Mantén la sencillez y la modernidad con esta plantilla intro de vídeos para el sector de la moda. Esta moderna intro After Effects puede ayudarte a promocionar tu marca, y viene con más de 20 marcadores de posición de texto y elementos multimedia. ¡Pruébala!
Las mejores plantillas para intros empresariales disponibles en Envato Market (paga por artículo)
Si necesitas producir vídeos solo de vez en cuando, quizá sea mejor que compres las plantillas de forma individual. Esta es nuestra selección de plantillas para intros After Effects de Envato Market listas para producir vídeos empresariales.
Esta intro After Effects se sentirá como el comienzo de un programa de televisión. Los elegantes efectos de barrido están listos para ayudarte a empezar tu vídeo con un vistazo a tus imágenes favoritas. Simplemente añade tus propias imágenes y úsalo para hacer una intro para vídeos perfecta.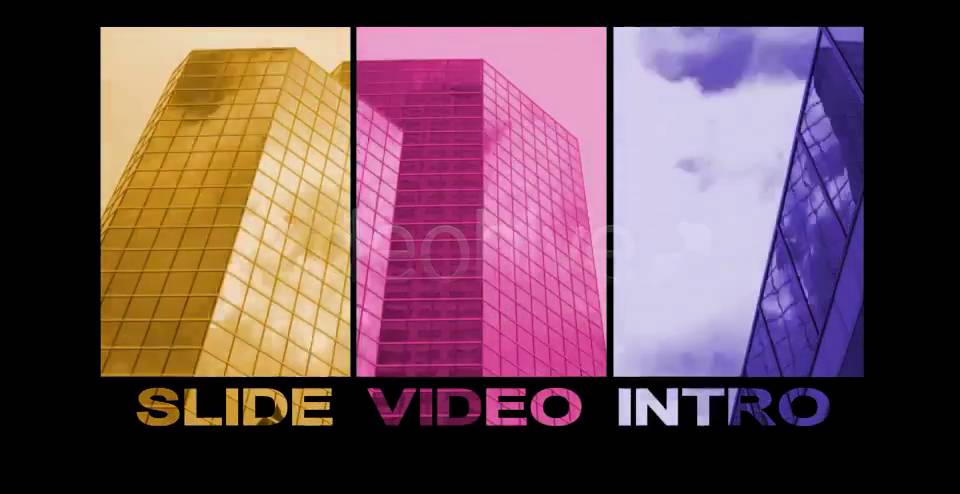 Para los fanáticos de la ciencia ficción y el futurismo, este proyecto con efectos de distorsión no podría ser más conveniente. Este efecto de distorsión va a llamar la atención, y todo lo que tendrás que hacer es añadir tus propios metrajes y texto.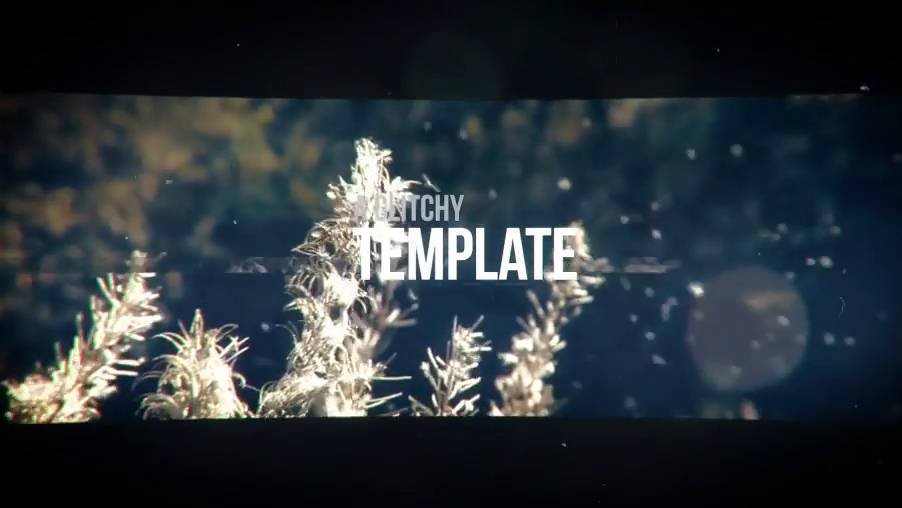 Me encantan los vídeos tipográficos porque son muy fáciles de actualizar con tu propio texto. Esta intro de vídeos hace que sea sencillo incluir tu propio texto y dirigirlo con animaciones de texto contundentes y audaces que seguramente llamarán la atención.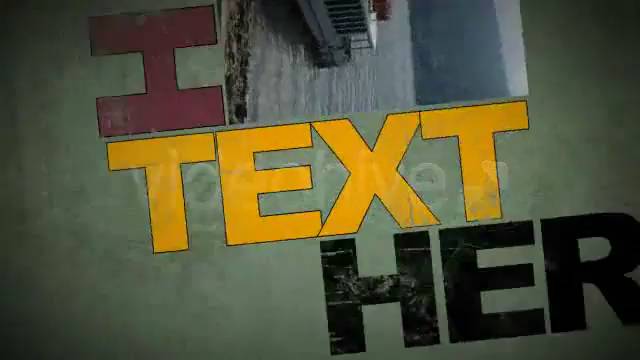 Sin necesidad de plugins, esta intro de vídeos After Effects es la mejor manera de iniciar un vídeo lleno de acción. Con cuadros de texto llamativos y transiciones dinámicas, podrás definir el tono de tu vídeo animado.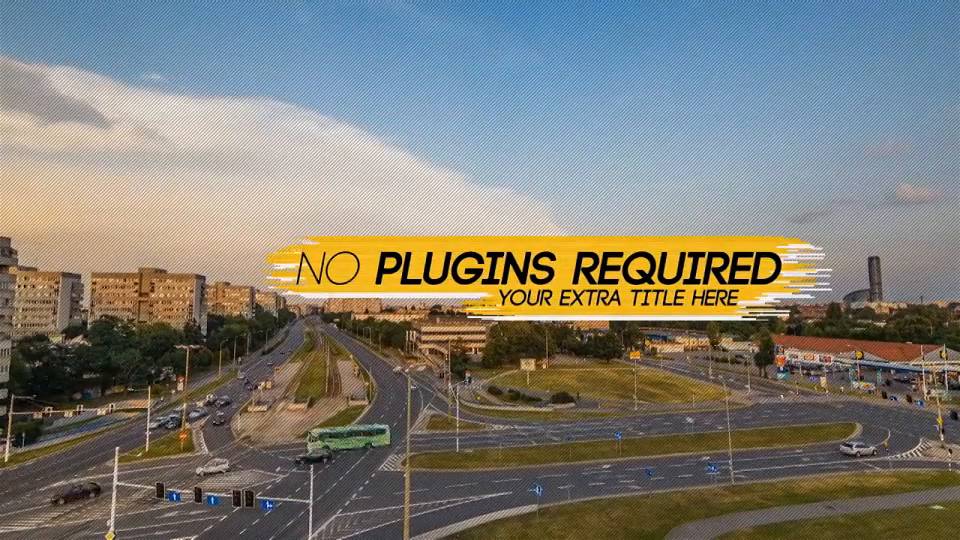 Cuando vayas a presentar tu aplicación, puede que no tengas tiempo de producir un vídeo para promocionarla. Eso no es un problema, gracias a este proyecto de After Effects fácil de usar que puede ayudarte a incorporar las imágenes de tu aplicación para darle vida.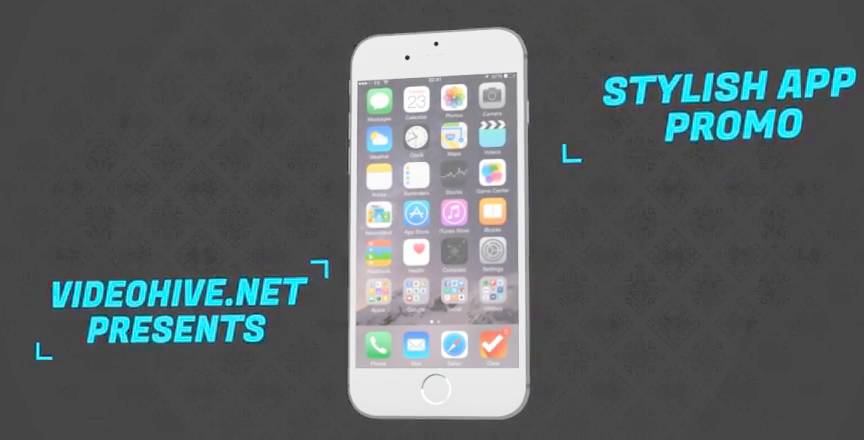 Gracias a esta intro After Effects fácil de usar podrás producir una intro de calidad para la gran pantalla. Las fuentes serif y las animaciones de zoom serán perfectas para tu próxima presentación en un festival de cine.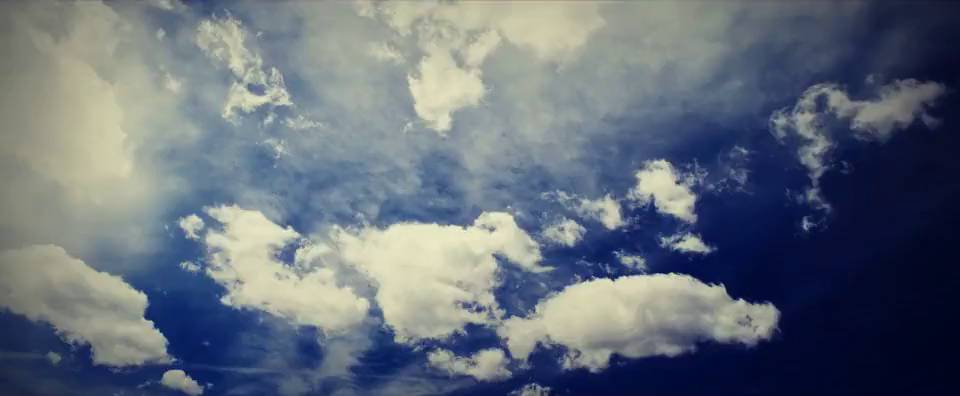 Esta explosiva intro After Effects cuenta con animaciones prediseñadas que aparecen en el lienzo. Solo tienes que añadir tu propio texto, logo y personalizar el fondo para crear una animación digna de Hollywood con tus datos.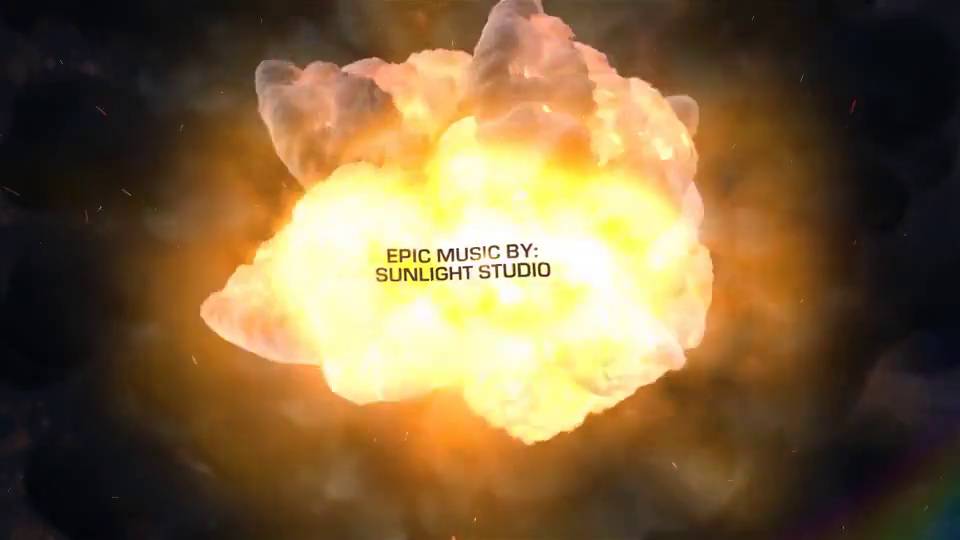 Dirige con fuerza tu propia marca utilizando el proyecto Intro de logo. Solo tienes que arrastrar y soltar tu propio archivo de logo en este proyecto para que tu proyecto de vídeo comience mostrando tu logo con las animaciones integradas en este proyecto de After Effects.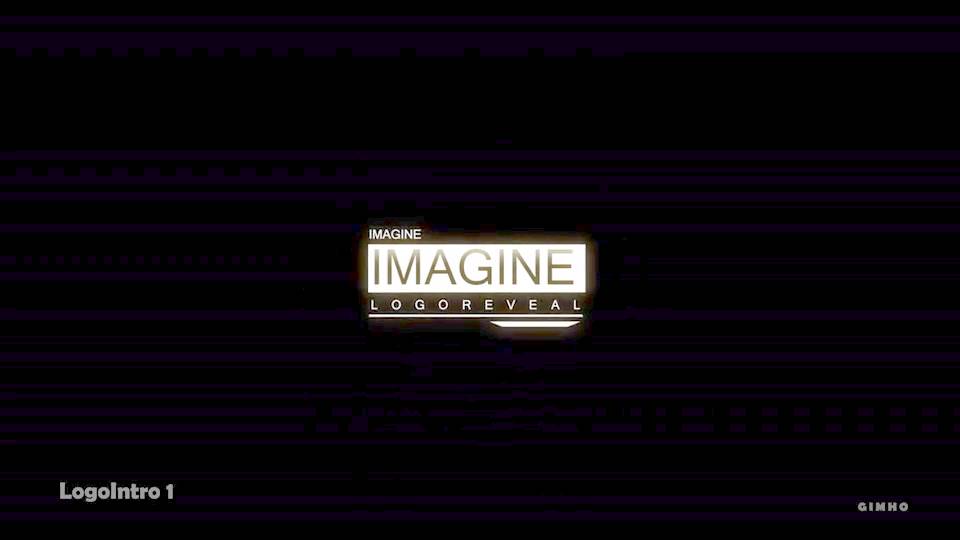 La calidad de este proyecto hace que sea perfecto tanto como una intro de vídeos para tu vídeo, como para un proyecto independiente. Con un texto con efectos de distorsión y cortes con efecto de paralaje entre las escenas para mostrar tus metrajes de vídeo, asegúrate de reproducir la vista previa que aparece a continuación. Luego, ¡imagínalo con tu propio contenido!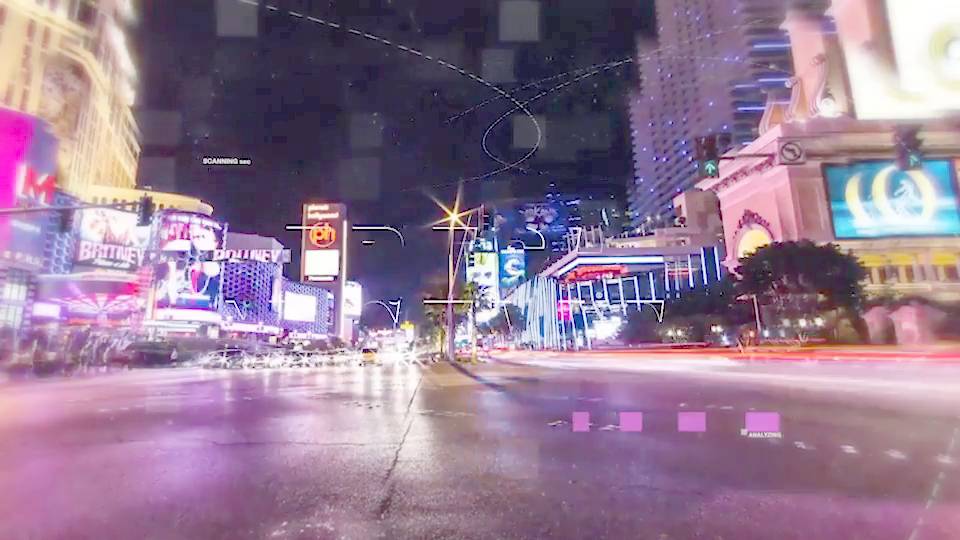 El proyecto Intro rápida es una excelente manera de crear una veloz intro de vídeos. Sincronízalo con la música para preparar el escenario para un vídeo lleno de energía con cortes rápidos.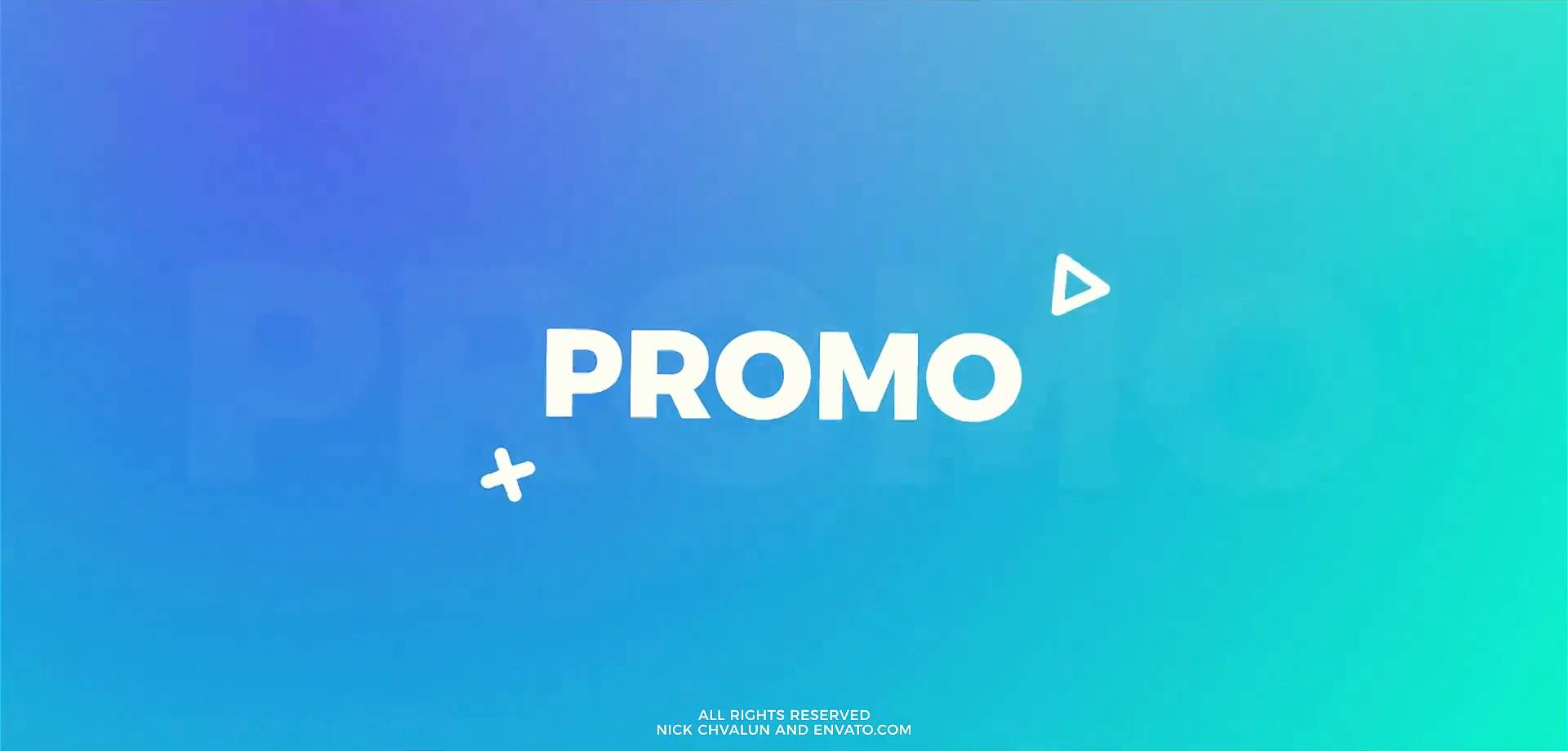 Me encanta la flexibilidad de Intro elegante. Es lo suficientemente sencilla y directa como para utilizarla en una presentación corporativa, pero las texturas y las animaciones también podrían utilizarse en una presentación relacionada con la moda, por ejemplo.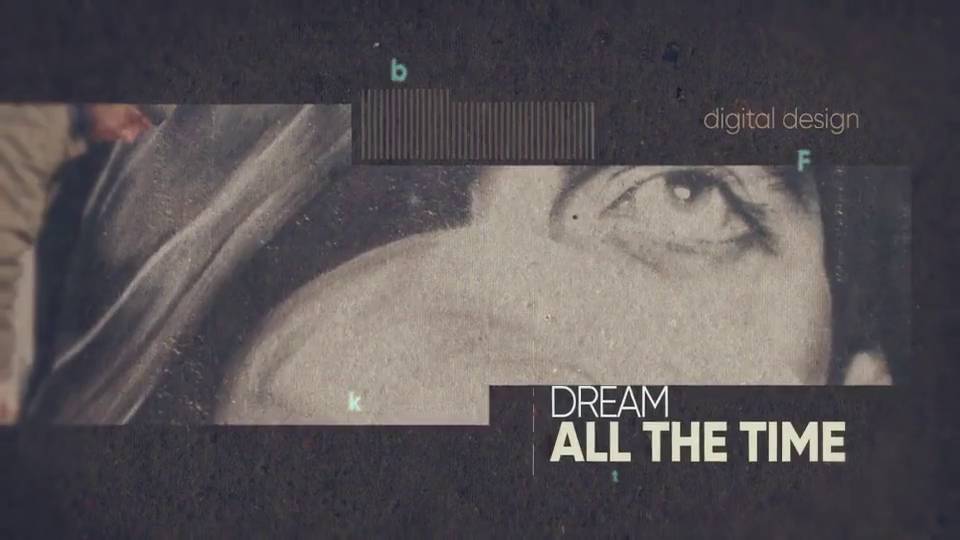 He aquí otra gran opción para animar tu logo. No tienes que ser un animador para llevar tu logo al lienzo con estilo, este proyecto te ayudará a hacerlo en minutos.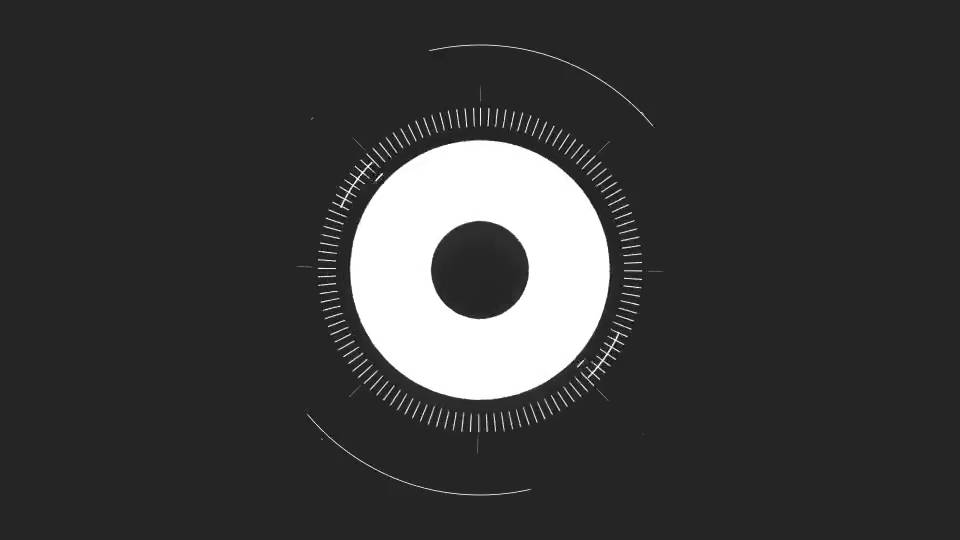 Ve directamente al grano con el proyecto Intro veloz. Todo lo que tienes que hacer es soltar tus propias imágenes y personalizar el texto para crear una presentación de diapositivas que acapare la atención. Es ideal para los YouTubers.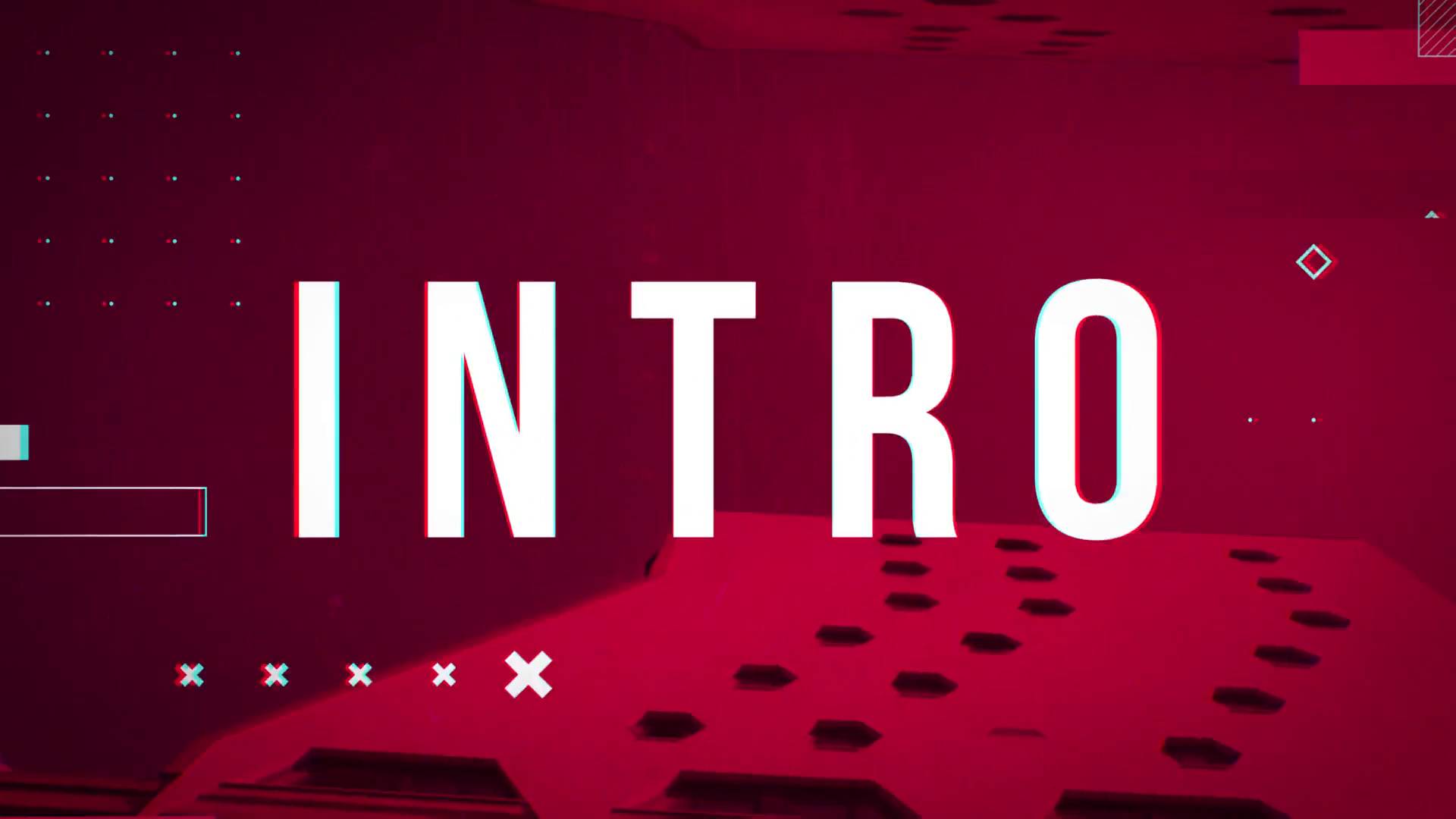 Muy lejos de lo ordinario, el proyecto Logo con elementos espaciales en 3D te ayudará a poner tu marca en órbita. Este paquete no es ideal para todas las situaciones, pero es una animación impresionante para crear una intro de vídeos que tenga como objetivo presentar un tema futurista.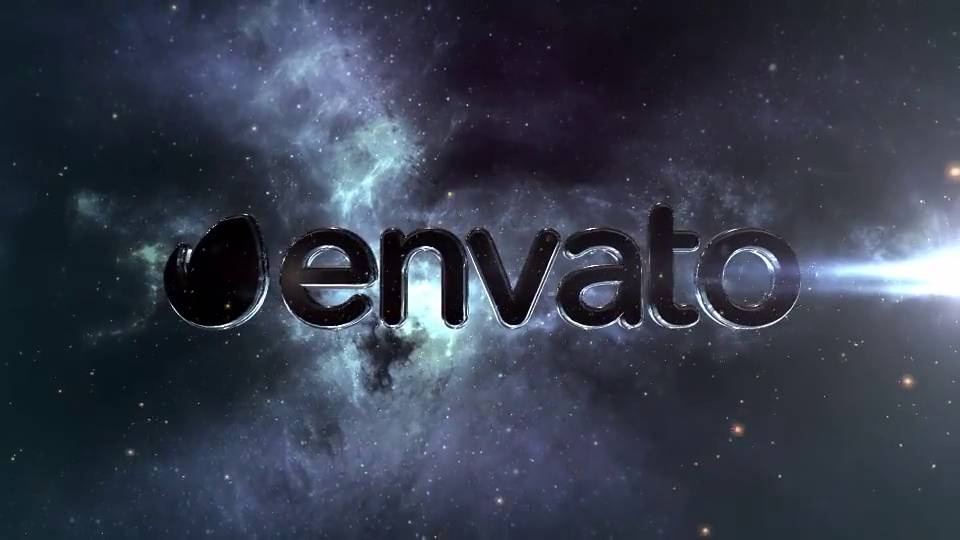 Completando la selección, esta intro de vídeos con una presentación de diapositivas puede ayudarte a darle vida a tus imágenes inmóviles. Es una plantilla multipropósito con un diseño elegante, títulos mínimos, efecto de paralaje y transiciones geométricas modernas. Crea una elegante presentación de diapositivas con tus fotos o videoclips. Esta plantilla tiene posibilidades ilimitadas.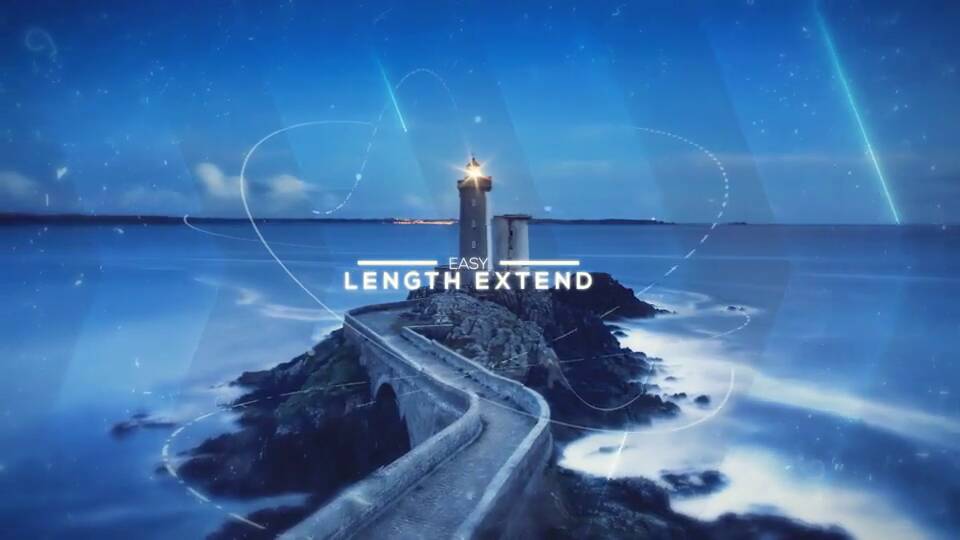 Más excelentes recursos de Envato
Aprende a producir un vídeo de negocios con Tuts+
Los vídeos empresariales son un género propio. Admitámoslo, el lugar de trabajo es un entorno totalmente diferente y el estilo que elijas tiene que estar a la altura.
En Tuts+, hemos recopilado una colección de recursos que te ayudarán a entender todo sobre los vídeos empresariales. Asegúrate de echarle un vistazo a nuestros tutoriales a continuación:
Crea más proyectos de vídeos empresariales para After Effects
La selección de proyectos de After Effects disponible en Envato Market está cerca de las 50 000 piezas únicas. Hay tantos proyectos fantásticos que a menudo presentamos lo mejor de lo mejor de la categoría en resúmenes como este.
Échale un vistazo a estas otras piezas que muestran lo mejor que Envato Market tiene para ofrecer:
Consigue vídeos de stock gratuitos en Mixkit
También podrás encontrar una enorme selección de vídeos libres de regalías en Mixkit, un nuevo sitio dedicado a ofrecer metrajes de alta calidad que podrás utilizar cuando quieras y donde quieras, de forma totalmente gratuita. Visita el sitio y encuentra todos los vídeos libres de derechos de autor y metrajes de stock que puedas necesitar. ¡Y ahora también puedes conseguir plantillas de intros gratuitas para After Effects!
Produce vídeos animados en línea rápidamente con Placeit
Y, por último, si After Effects es demasiado para tu proyecto, considera a Placeit, un servicio de Envato que incluye un generador de vídeos en línea bastante práctico.
Want a weekly email summary?
Subscribe below and we'll send you a weekly email summary of all new Video tutorials. Never miss out on learning about the next big thing.
Sign up
I believe that life is too short to do just one thing. In college, I studied Accounting and Finance but continue to scratch my creative itch with my work for Envato Tuts+ and other clients. By day, I enjoy my career in corporate finance, using data and analysis to make decisions. I cover a variety of topics for Tuts+, including photo editing software like Adobe Lightroom, PowerPoint, Keynote, and more. What I enjoy most is teaching people to use software to solve everyday problems, excel in their career, and complete work efficiently. Feel free to reach out to me on my website.
Looking for something to help kick start your next project?
Envato Market
has a range of items for sale to help get you started.